Managed to pay for the refrigerator today. Luther went back, repeatedly (three times) to get the bill to pay. Italy is the only place I've lived where you've got to chase them down to pay them. The thing is, we buy our appliances from a store here in town called Formica. Family run and they will get anything you want. Yes, you pay a bit more for it but they bring it, set it up and if there's ever a problem make sure it gets fixed. Plus you support a local family and store. And yes, you've got to chase them down to pay them! But it's all good.😁
~~~~~~~
I had lunch with a new friend in Assisi today. What a cool location. The hotel, named Borgo Antichi Orti has indeed got an ancient vegetable garden. It sits beneath the basilica of St Francis. The lunch was nice and meeting my new friend for the first time was great.

On the way to lunch I got stopped in a random traffic stop. These are common. The Carabinieri hold out what everyone calls a "lolypop" looks like one, it is red and means pull over. They check the cars papers and your driving license. This was a first for me. Luther has been pulled over three times.
Here is where we ate lunch. The glass doors were the restaurant and looming above was the Basilica of San Francesco in Assisi. Amazing.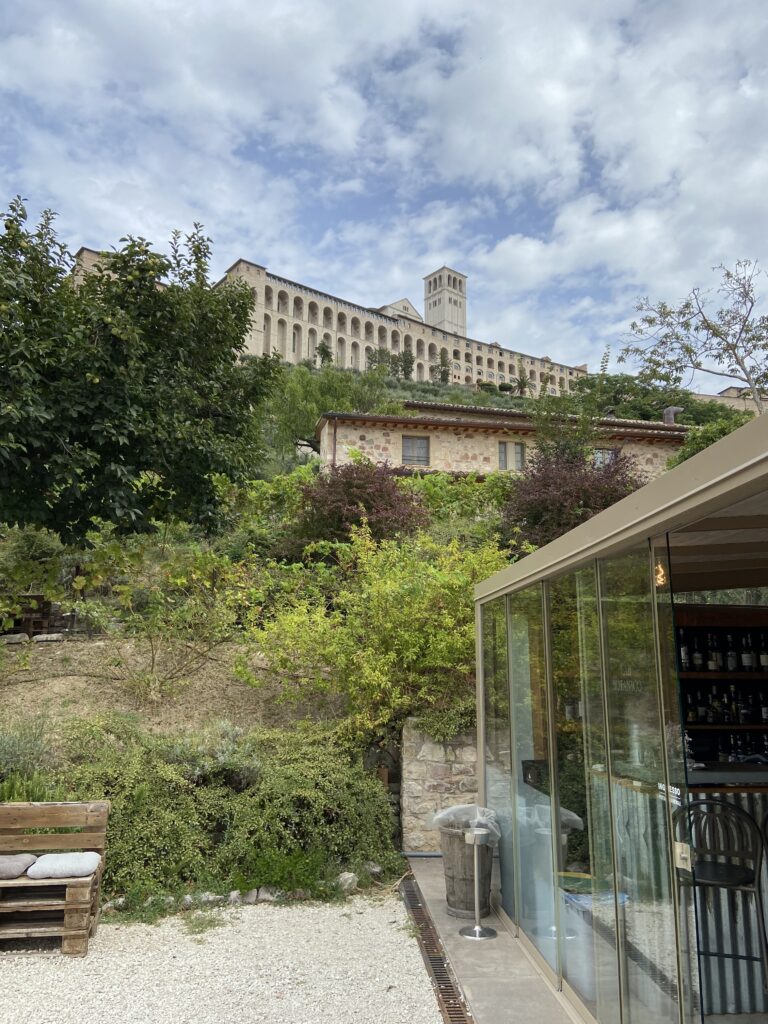 Scorpion – first one I've seen in this apartment. Rocky was playing with it. Luckily they are not dangerous here. But still creepy.
~~~~~~~
Today was a rainy day, the first one since back in the spring. I like the occasional rainy day. I puttered about the kitchen, using up ingredients I bought to make random things. First, I parboiled and peeled some Roma tomatoes from the Saturday Mercato so I could make more of the delicious butter sauce.
Then I spent a looong time chopping 3 bell peppers, 4 cucumbers and 2 onions into tiny dice to make sweet pickle relish. You can't buy that here so I've taken to making my own. Now I prefer it to store-bought. It is easy to make but there is a lot of chopping!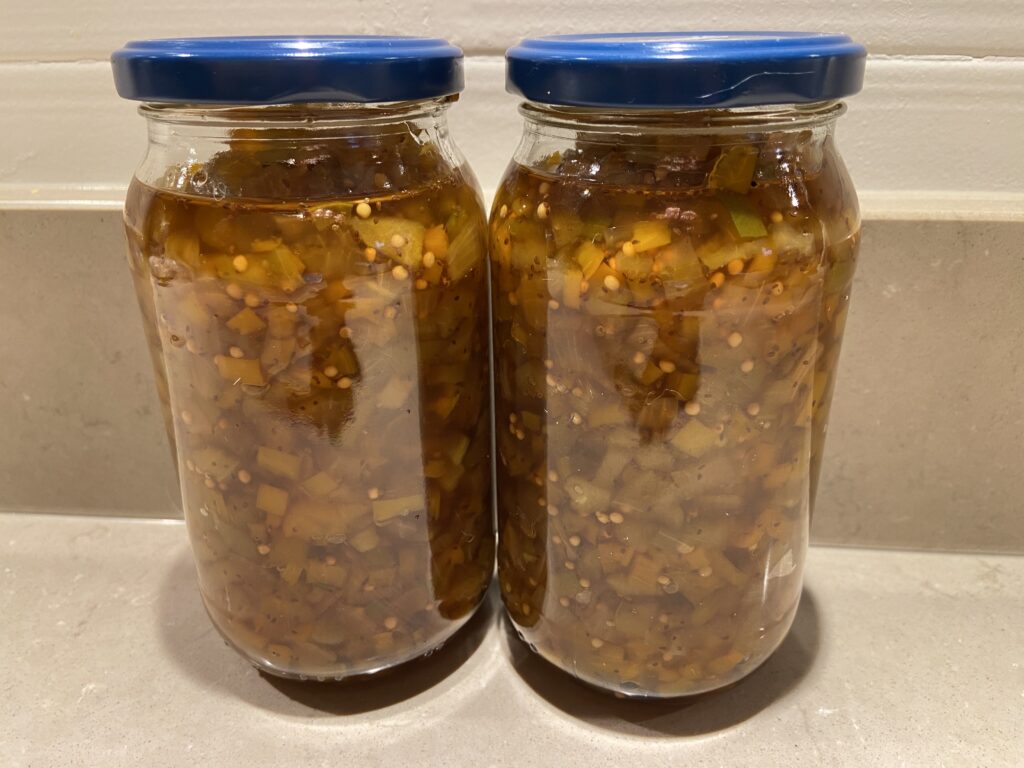 Last I roasted some of the recent tomatoes from my garden which, as is expected, aren't as good a summer ones. When you roast them with olive oil and slivered garlic it makes a delicious sauce and resurrects a poor tomato. This was dinner tonight. Felt kind of Greek. I liked it but it isn't a keeper.