Nowadays we are careful about getting together for just about anything. We have space on our terrazzo for only four to dine together. So I can only invite two at a time. Today was the second time since lockdown that we've had friends over for a meal. The weather couldn't have been better. Sunny, breezy and the perfect temperature. I set our round table outside.

My menu was: Bruschetta with avocado, gazpacho with mozzarella, shrimp risotto, peach cobbler. Some pictures.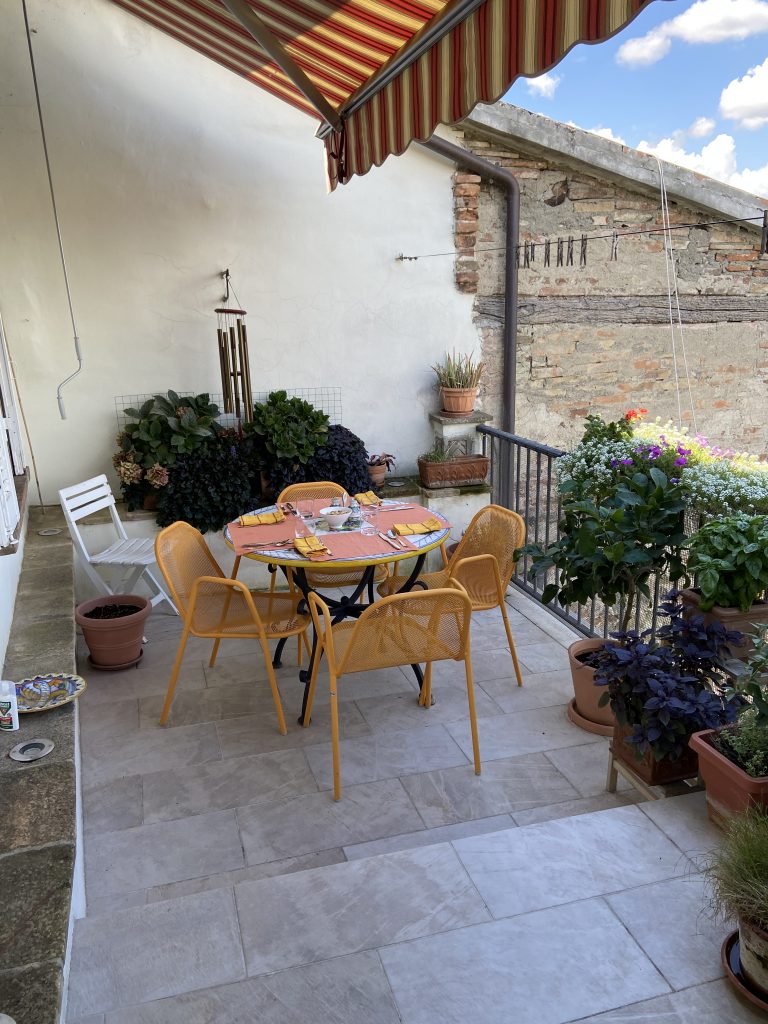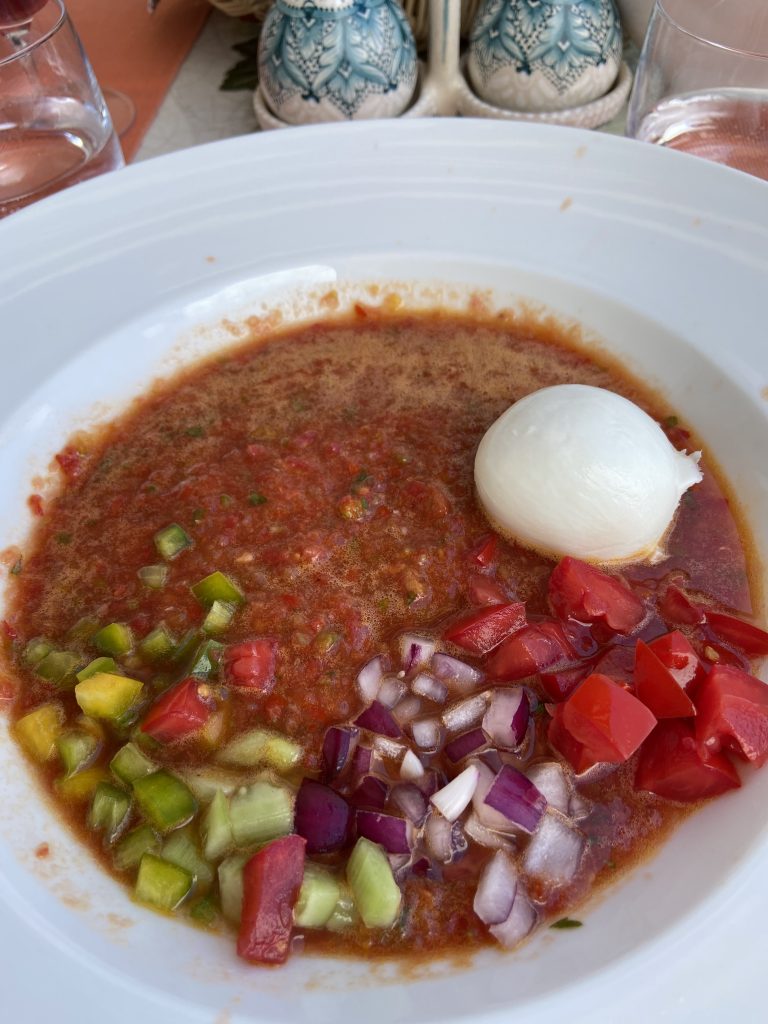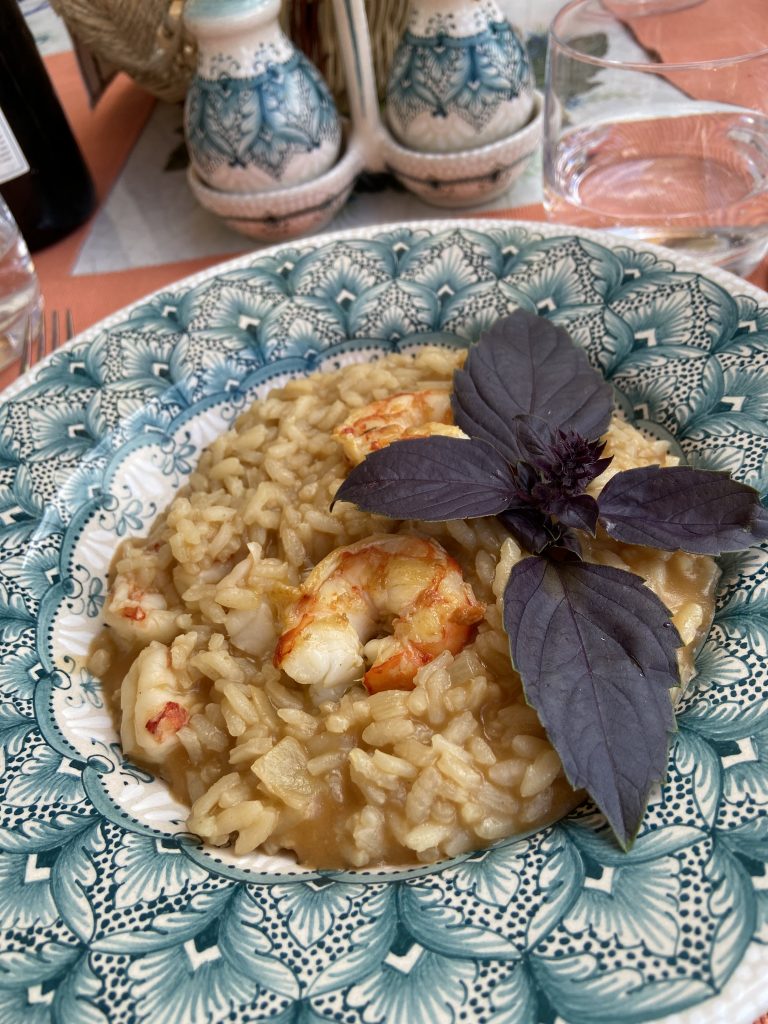 ~~~~~~
Stay safe everyone. Andrà tutti bene 🌈 And so it will. Ever hopeful.