It was a beautiful Wednesday. Cool and breezy. I went out for a bit of shopping at the big market. I got tomatoes, which are so good right now. I got eggplant, little peppers, garlic, red onions. Beautiful produce. Also I bought some mozzarella…the little balls. So good with the beautiful tomatoes and basil.
~~~~~
I am upset at what is happening with the CDC and Fauci. To me this kind of sums up the issues in the US. I love Fauci.

From the Washington Post.
On Fauci.
"What he cares most about is not his influence, but what's happening — that things are going so badly and it's going to cause so much disease and death,"
Four months ahead of Election Day, Trump wants to "reopen and move on," said another senior administration official who spoke on the condition of anonymity to reveal internal deliberations. Those who disagree with that approach are out of favor, the official said."

It is not possible to just "move on". It is not going away if you don't look at it. If you try to ignore it. If you don't test. If you open up. 😳 So, I guess it is STILL all about him. And his election. Screw the country. Who cares that people are sick and dying. Who cares…Fauci does.
~~~~~~~~

Things are still going well here in Italy. Inside of businesses we all still wear the masks. I noticed at the market this morning the Protezione Civile folks were chucking folks out who weren't wearing masks. Good for them! Life is fairly normal here. It could be so in the US if everyone would wear a mask, distance, and mostly stay home and out of inside spaces.
Latest news is that US tourists are still not allowed to come to Italy. I'm in agreement until the US can get the virus under control.
~~~~~~~~
As always, we enjoyed our dinner on our terrace. So beautiful. I could not live without this view and outside space.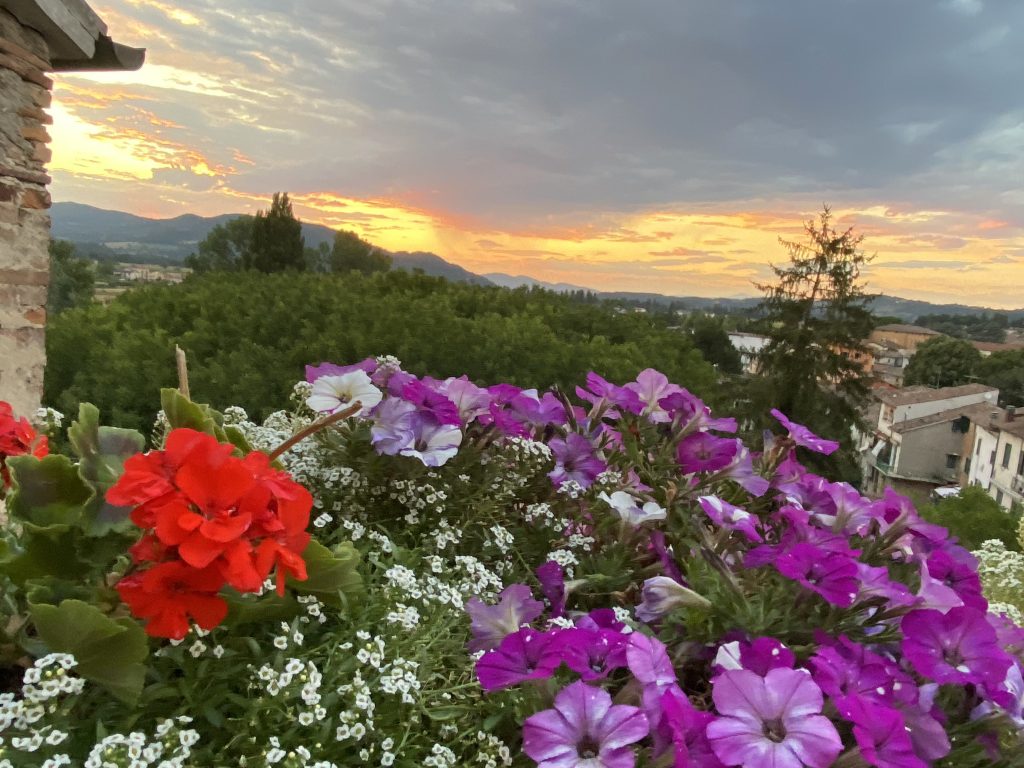 ~~~~~~~
Be safe. Wear your masks. It is the easiest way to slow this virus.🌈