The electrician did come to install our lights on Friday, right on time. He came with the father, and owner of Sideform, the company that we dealt with to buy all our lights back when we had the house renovated. I think the older man just wanted to make sure all was well and the electrician knew what he needed to do. He installed the two lighting fixtures. I don't think I will ever get used to how little these tradespeople charge. I am so used to paying through the nose in the US. I was prepared to pay this guy €80-100 euro. I asked him what we owed. He answered €30.
On Monday we had luck finding pellets for the stufa. It was where we used to buy pellets a couple years ago. The price of pellets has gone up 300% since last year. What cost €5 for a 15 kilo bag now costs €14. We were just glad to find some.
We are having the usual November rains now and I am happy to report the gutters are still draining well and consequently no drips inside. That fix cost more than I would have thought but it was very involved and dangerous too so we were glad to pay it. Especially since Fabio and Mario were so very responsive.
We now have an appointment with a Trasloco company in Perugia. They are coming Monday to give us an estimate for our move. They have the trucks and the equipment we will probably need to get out of this apartment, to include trucks with elevator cranes which go to the upstairs windows and move things out that way. Some of our furniture will not go down the stairs. This company is Traslocchi Zucconi. I am sure this will be quite the show for the old gent card players at Bar Mary when the Americani move house.
This morning I had a fun outing with our buyers to a furniture store. Mostly old furniture or repurposed old wood made into new furniture. The place is a huge jumble. It is really too much to take in. The eye bops from here to there and just cannot register everything.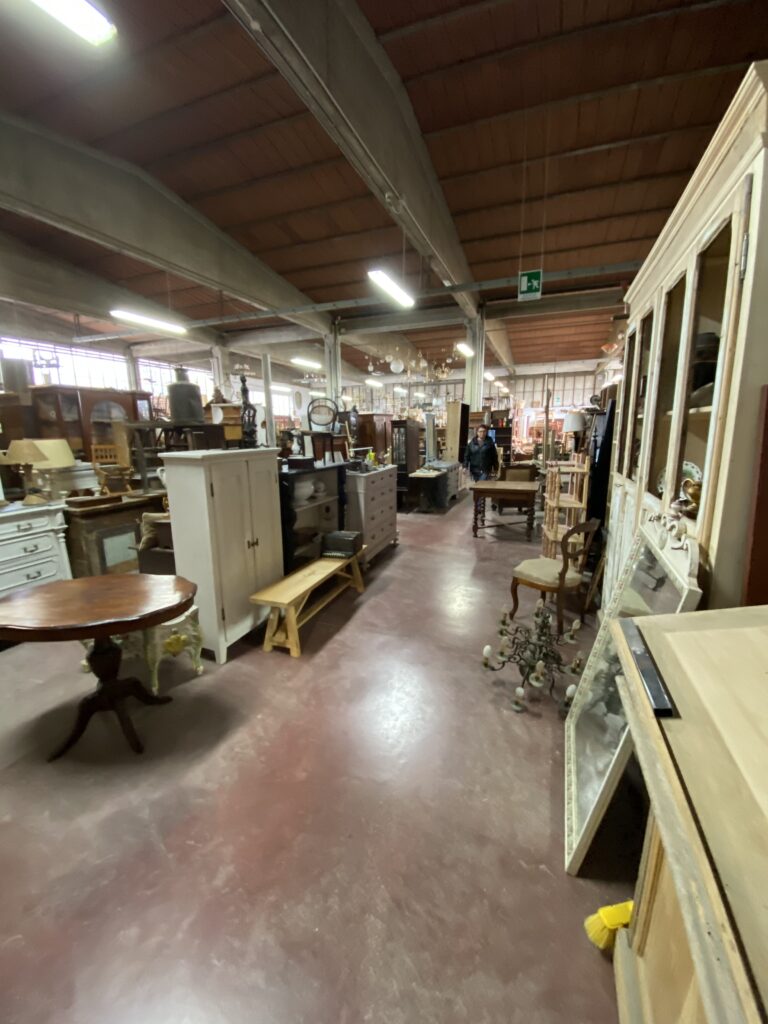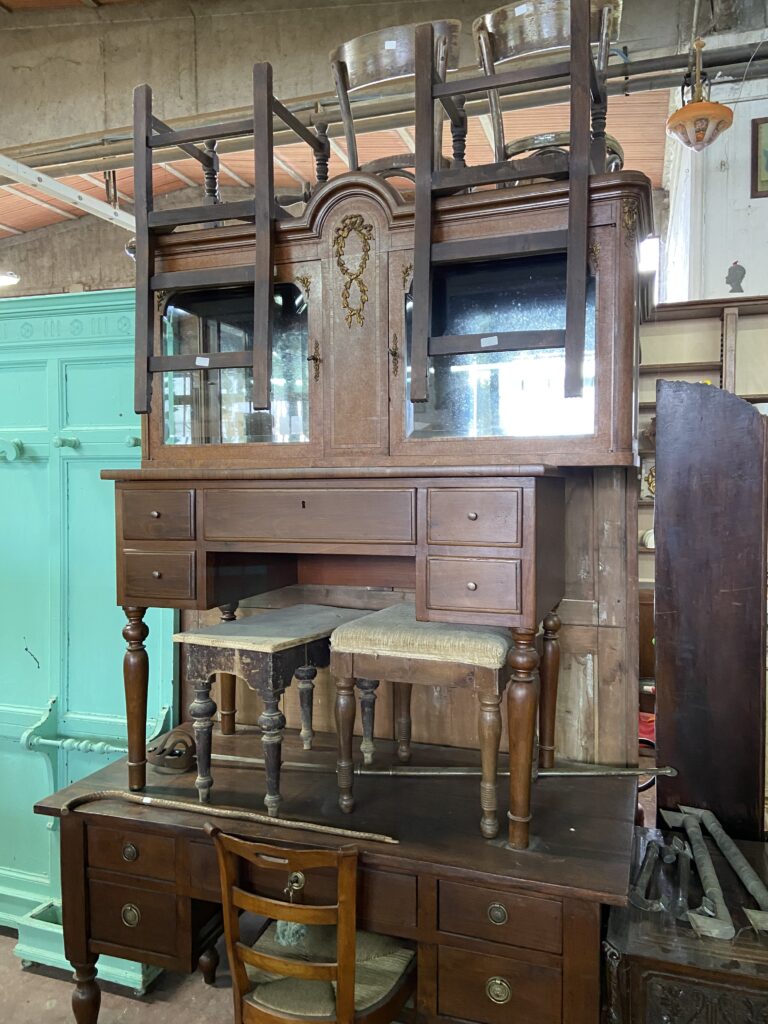 We all loved this table. It is a pasta making or patisserie making table. It has a marble top and then there is a wooden top that slides out and was used to make pasta. It even has a place to store the rolling pin! Sophia, one of the family members told us her mom has one like it. She said that every kitchen used to have one.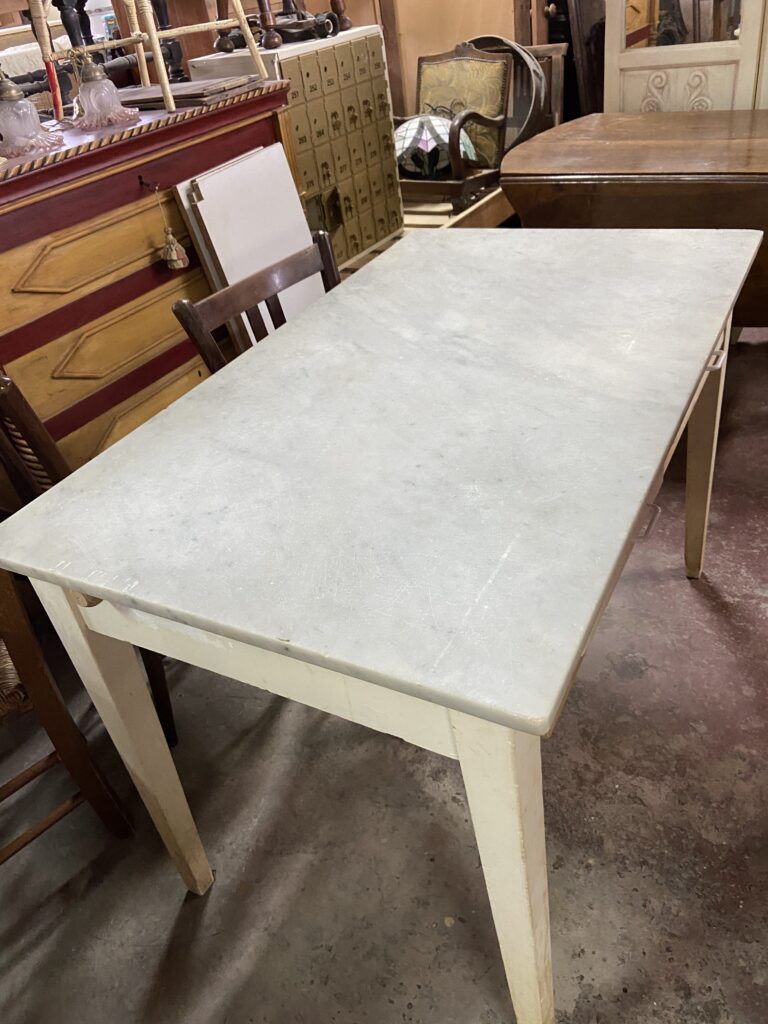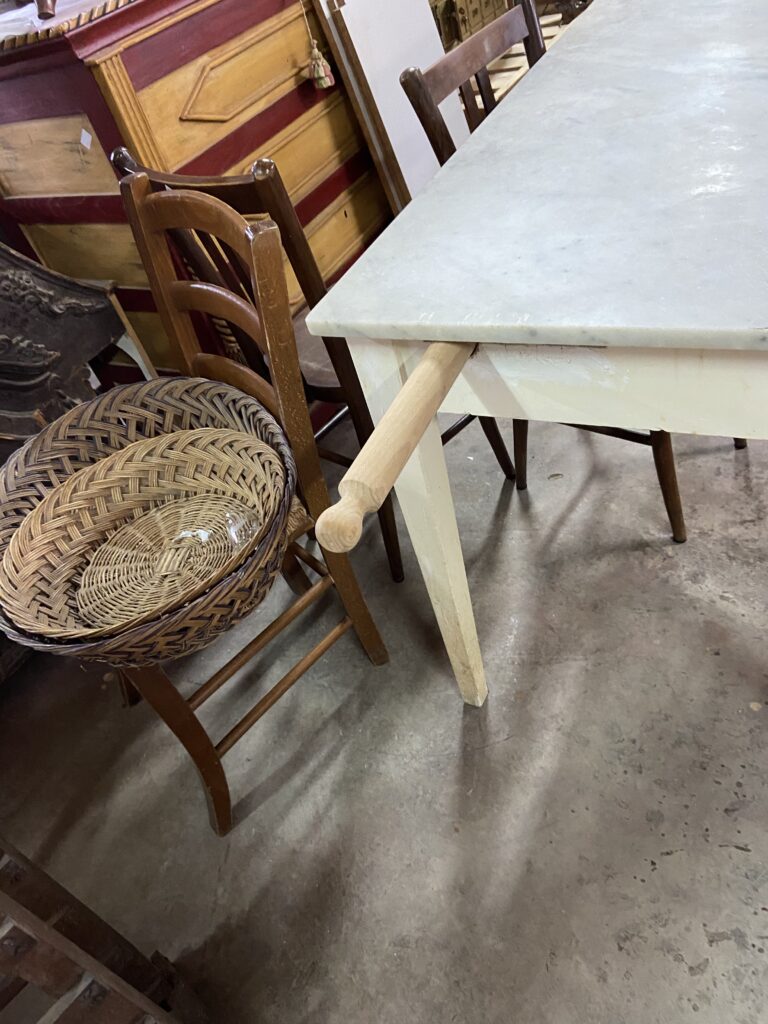 Christie and Jane love the idea of a drop leaf so they can put it to the side in the dining room and save space. We loved this one but it was defective from birth we were told. Not sturdy… very wobbly, but so pretty.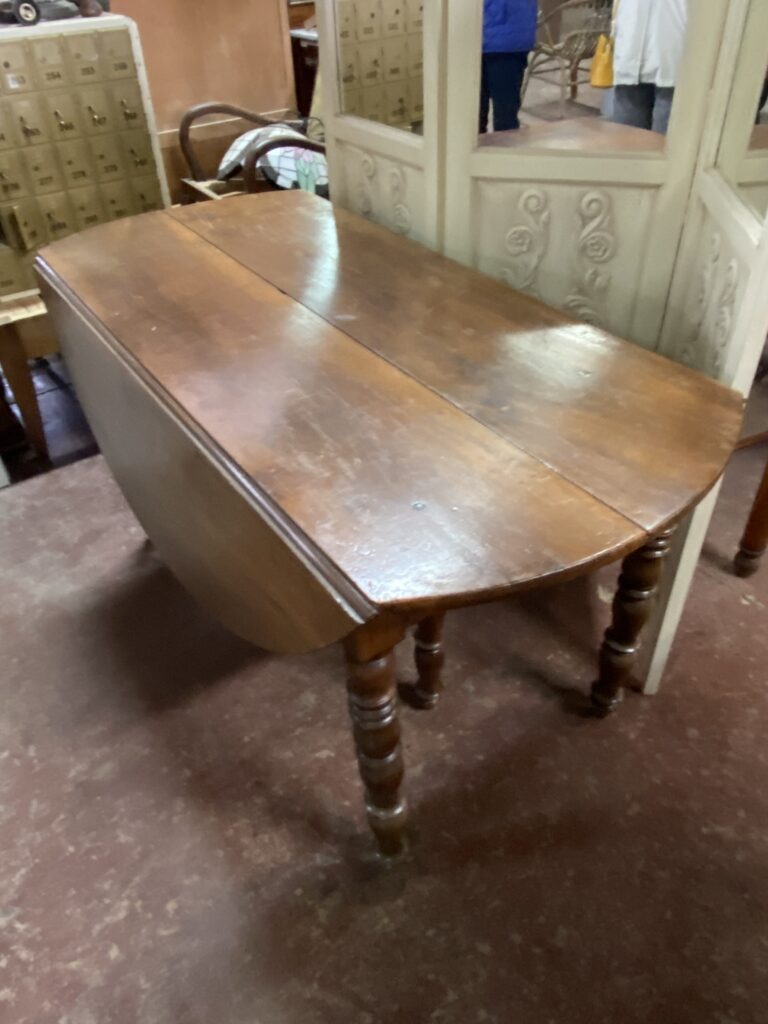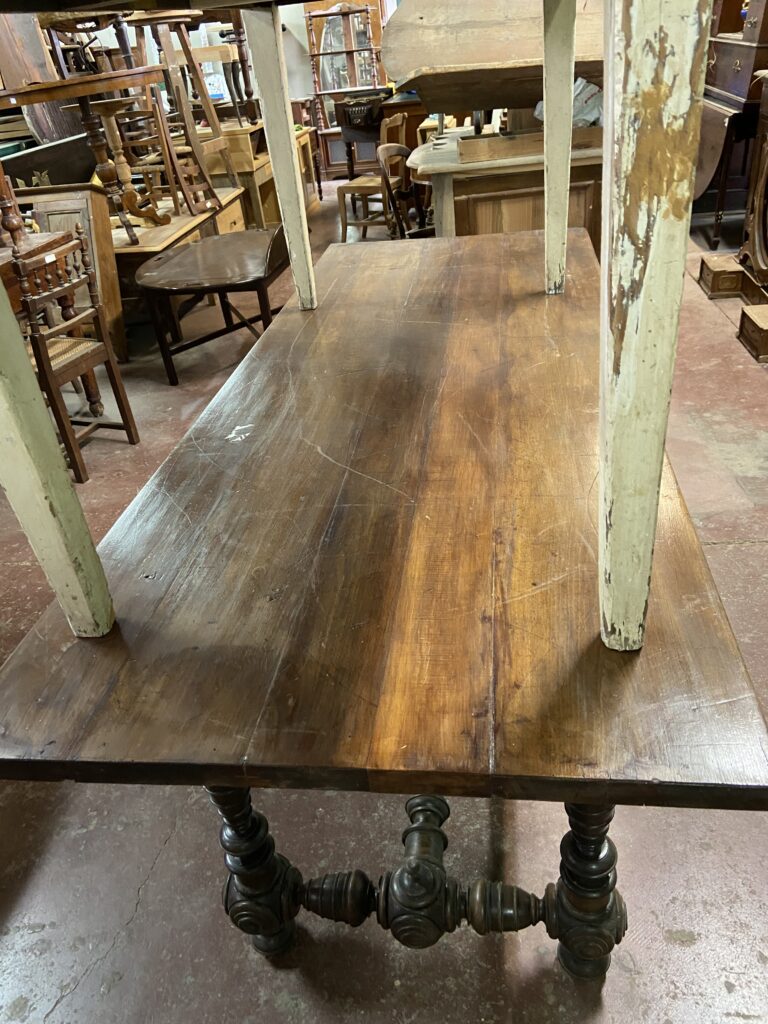 I wasn't intending to buy anything, but I loved this table. Narrow but long and versatile so it will work in our upstairs space. Very nice bones and pretty wood. It is the center table in the picture. The one with the rounded ends. It is even pegged rather than nailed. They will keep it for me until we move. I will buy chairs there as well. I want mismatched ones. They had some nice woven seat ones I liked.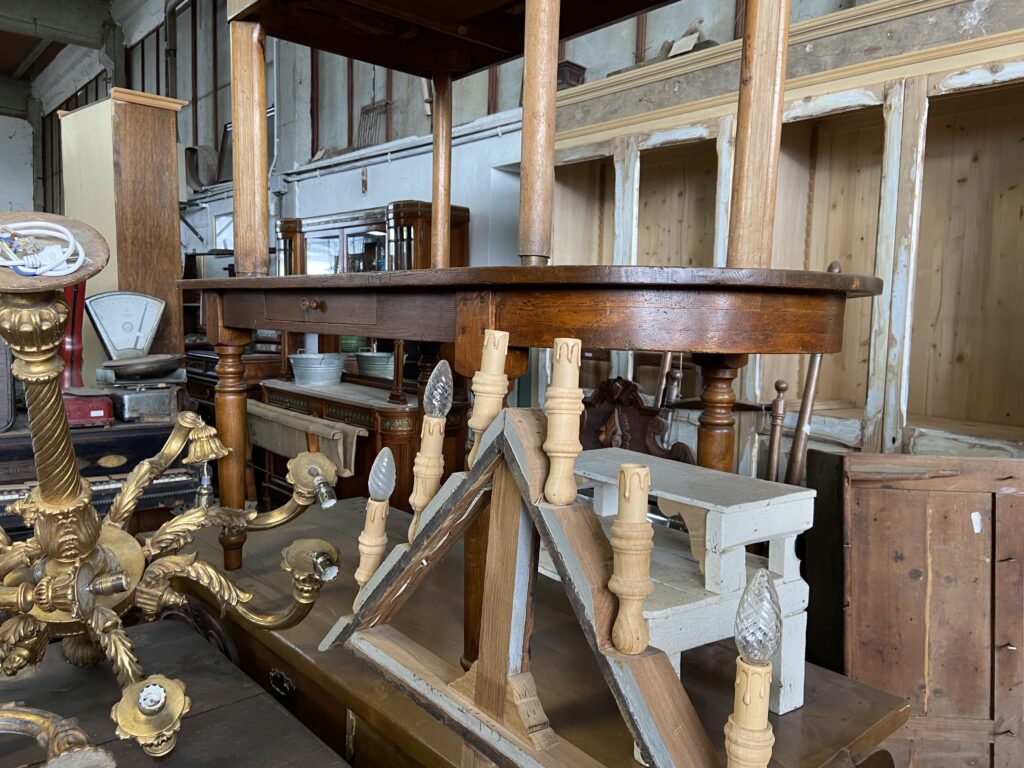 Jane and Christie bought a beautiful console to hold their TV in the living room. It is a new piece made from recycled old wood. I wish I had taken a picture. It will be perfect in that space. I love these junk shops. I have my eye on some of the blanket chests. They are seating in a bedroom and great for storage of, well, blankets! There is also a nice white wood room divider I like. It would be nice on the top floor of our new house to divide the area where we will put a sofa bed to make it more private. But it can be folded, or used elsewhere. It is in the picture above next to the wobbly table.
It is always fun to shop for a new house. I need to wait to buy a lot more since I need to be there to get a real feel for it. I am a nester so I must nest. And nest I will! Ciao a tutti!