I just got a telephoto lens for my camera and I've been playing around with some photos from our house and terrace.

First one is of one of the feral cats behind our house. They love to sun themselves on a shed roof.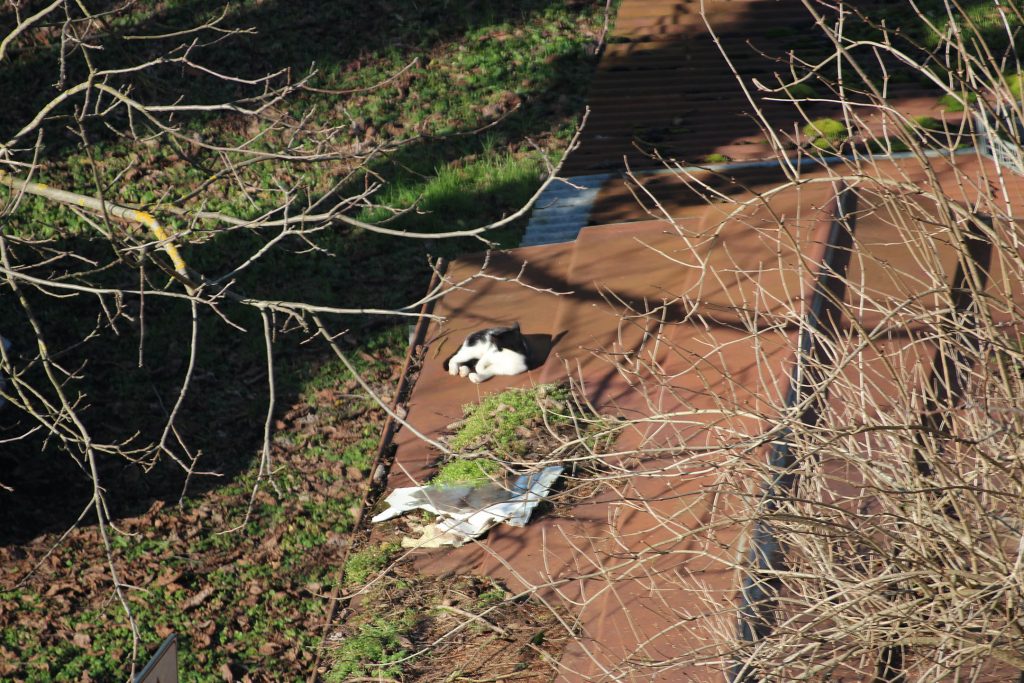 Second one is a close up of the sunny hillsides at the beginning of the Niccone valley. In my opinion, one of the prettiest valleys in Umbria.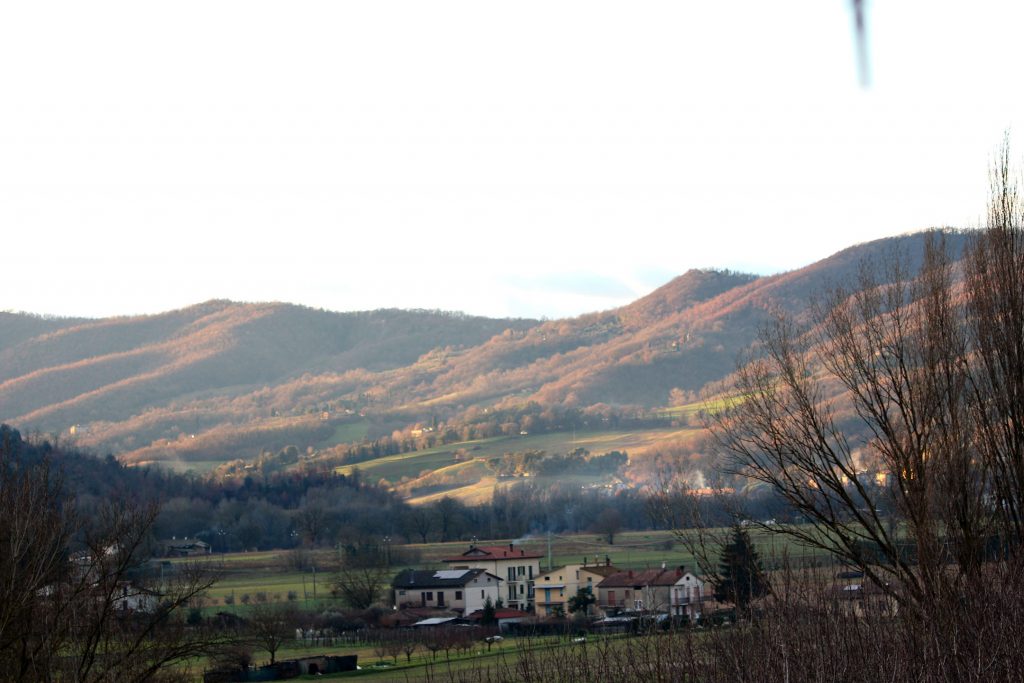 Third one is the raging Tiber river. It was well up over the walking path on the right.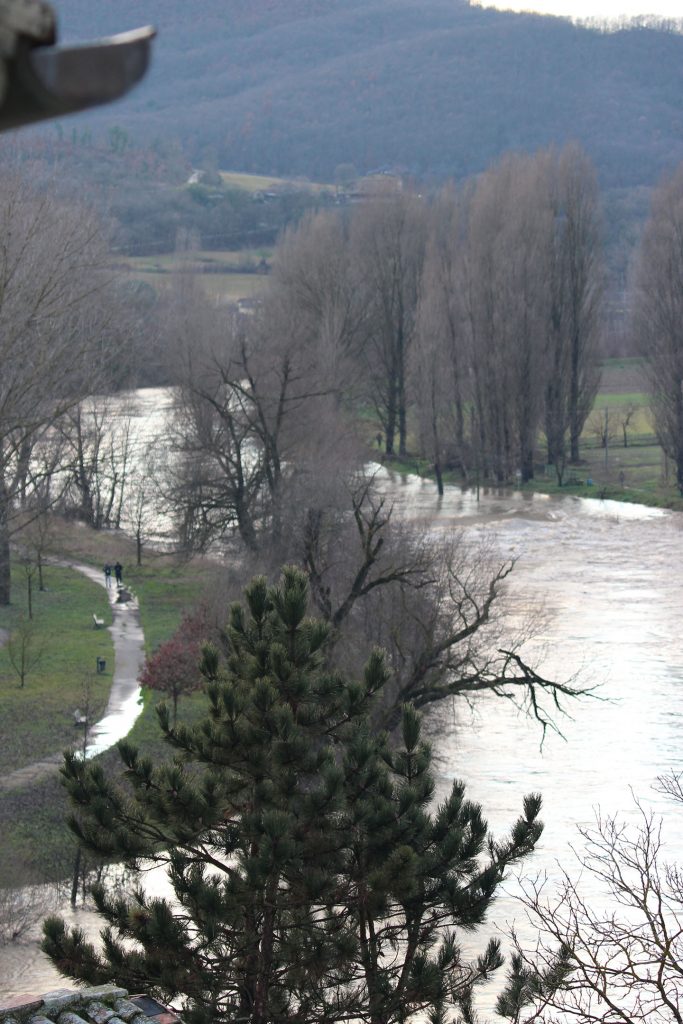 My favorite is of the nearby hill town Montone. The sun was setting and a few of the buildings were illuminated.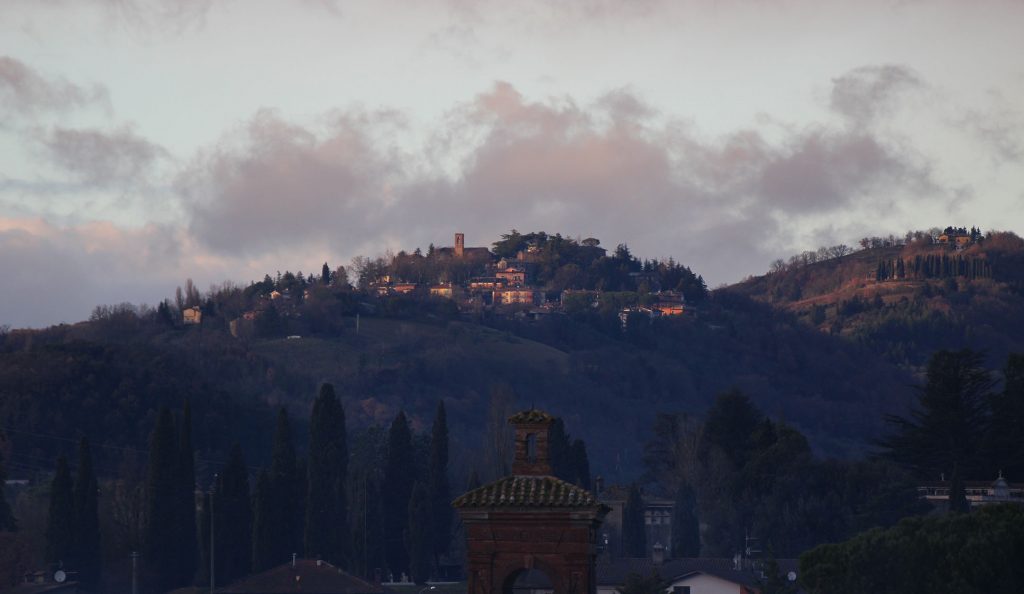 Tonight we are getting dinner delivered by Calagrana. They have started a weekly menu of regional dishes from around Italy. Tonight it is Piedmontese. Looking forward to it.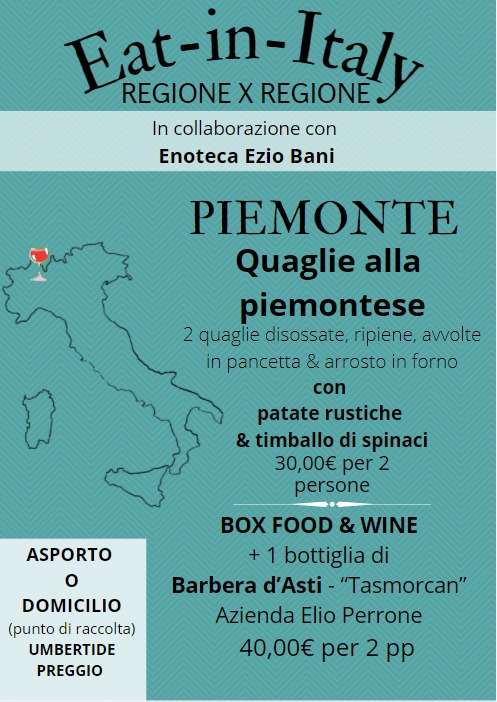 Our Italian sentence for today is "stasera non devo cucinare" in English, "I don't have to cook tonight". Pronounced Stah-sair-ah non day-voh cooch-in-are-ay. 🙂
~~~~~~~~
Stay safe and warm at home! Andrà tutto bene 🌈