So, I'm happy to report things still are on schedule for The Move. We had our meeting with our sellers. It was good to get back into the apartment because it has been a very long time since we viewed it. They are obviously working on getting out. They had SO much stuff. I can't imagine. And they told us their house is not ready so they are storing their things and renting a small apartment.
We had a lot of questions which we got answered, but there was one pressing issue in my mind…that the floor plan I had was not the most recent. In my pictures of the apartment there appeared to be a room that was formerly a terrace. So, with our friend Jim we went straight upstairs and saw that I was right, there is a big room that was formerly a terrace. Marcella, one of the selling couple said the work was all done legally and there was a new Catasto. So long story short, the work was done but the Geometra did not do the paperwork and register at the Comune. This also happened to us in our present apartment. We moved the kitchen, which is a major change that needed to be registered. We didn't know at the time that it was needed, and that it was not done. We got it done and all was well. Today we heard it was an easy fix and they would have it finished before closing next week. It made for a stressful weekend of waiting. Here is the mystery room! I love the space and have no idea what I will do with it. I need to decide this week if I want our office things put up here. I am leaning towards yes.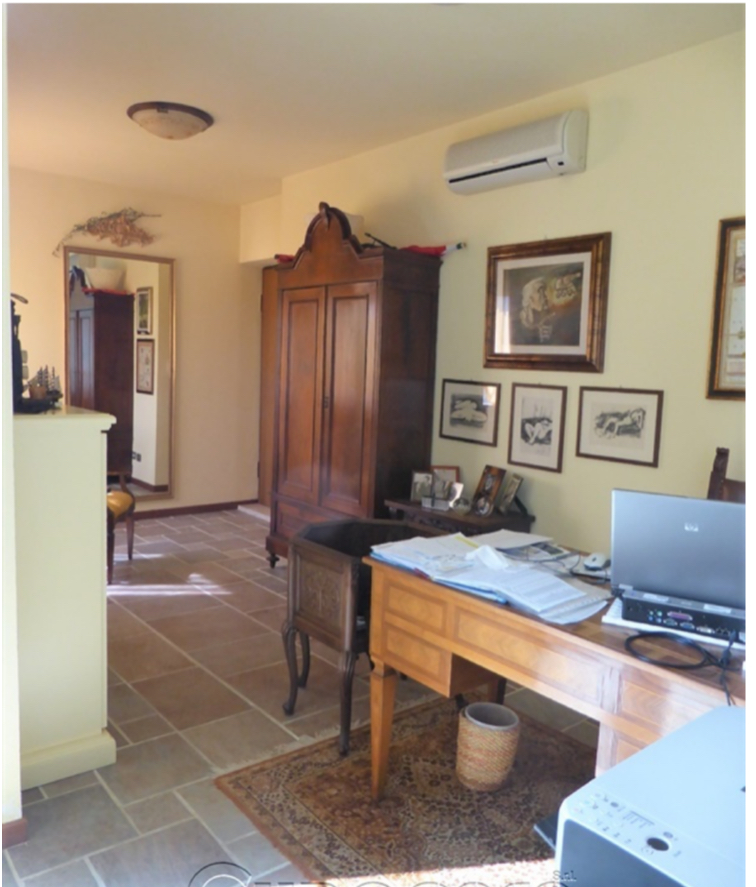 Here are a few pictures of the bathrooms and some other spaces. I was pleased to see they were leaving some of the built in storage closets. Not all, but enough. And all the built in bookcases. They will look pretty empty because we don't have a lot of physical books anymore. Nor a lot of decorative things. I am sure we can make it nice…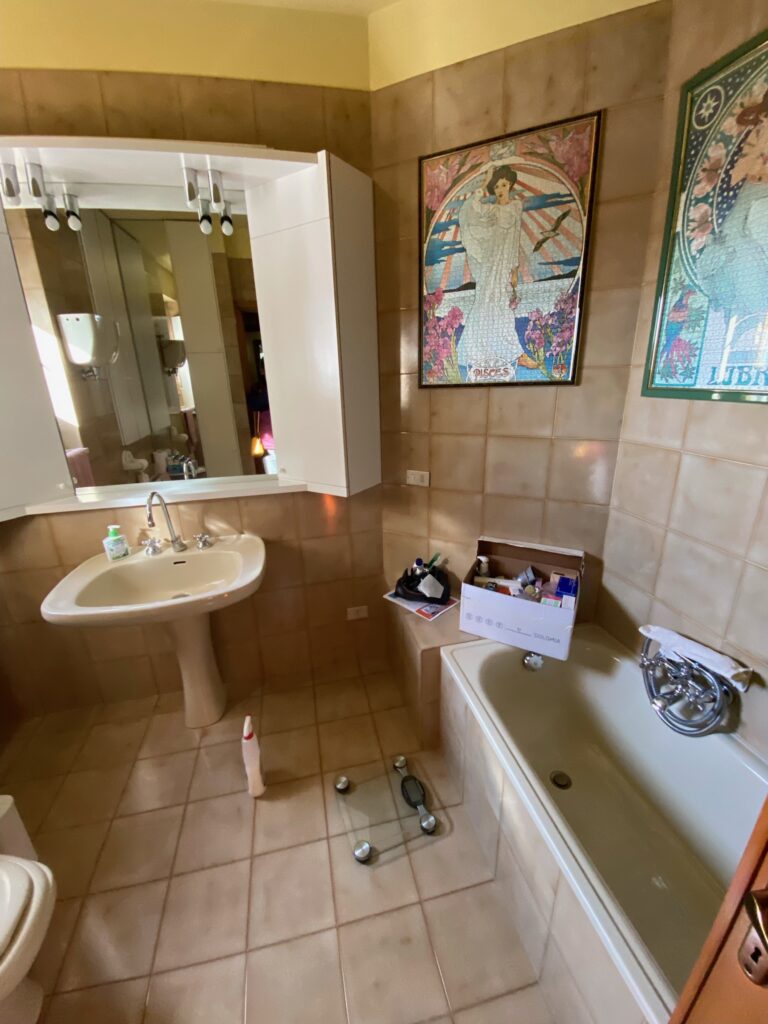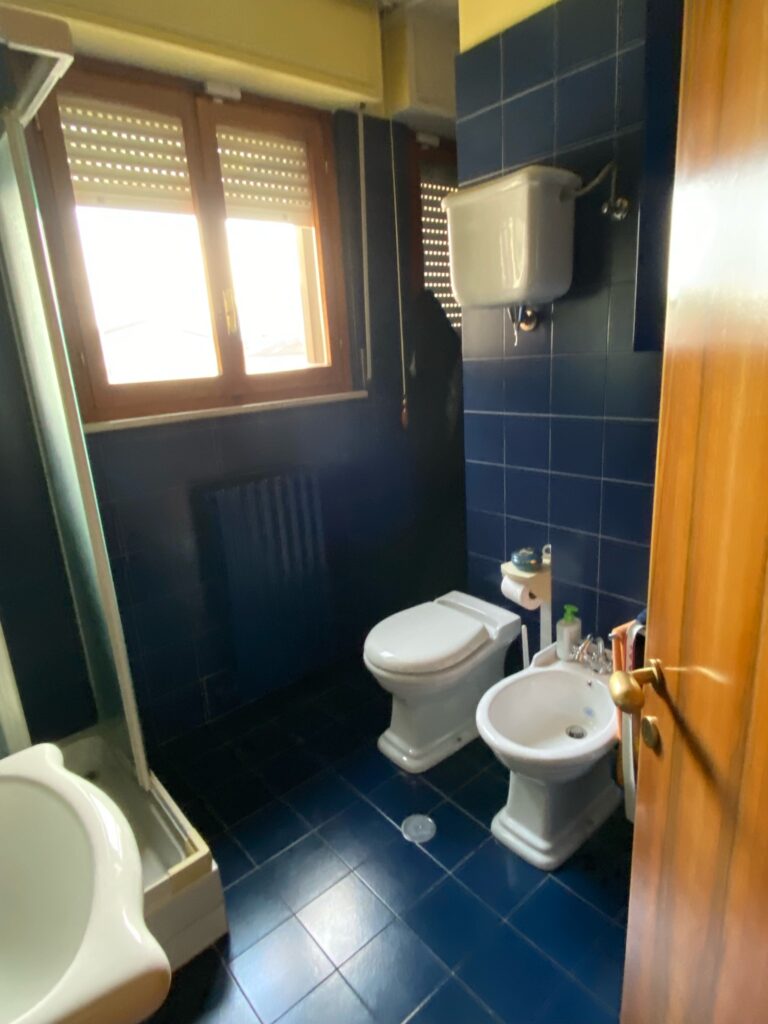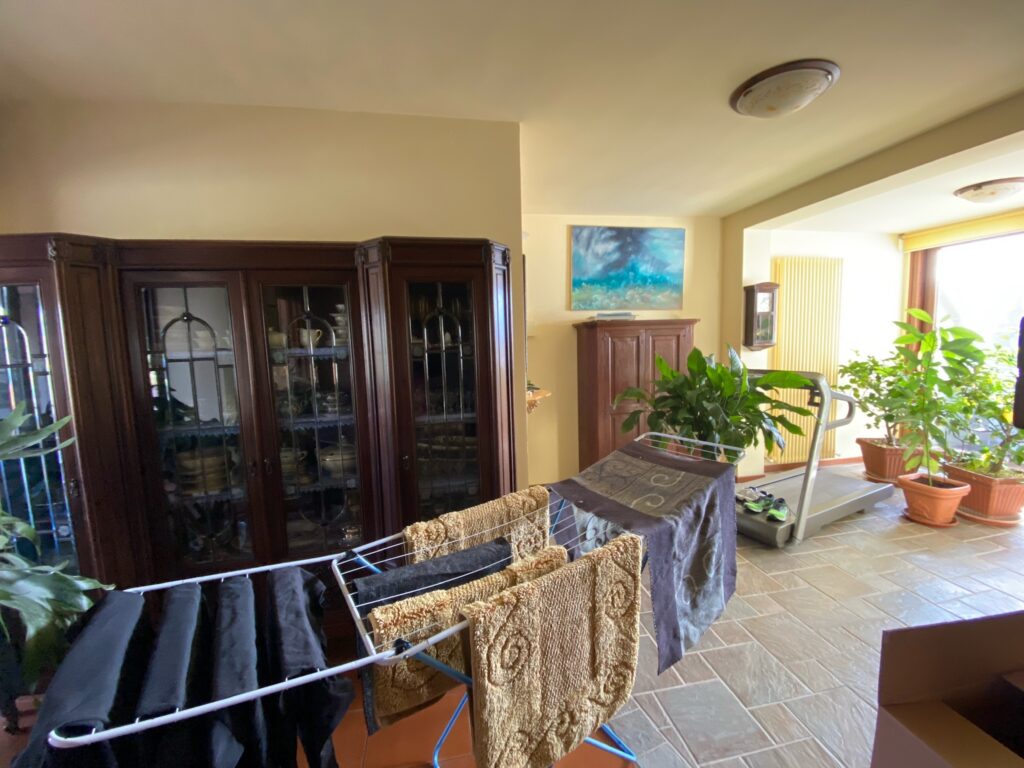 This is the top floor. When I came up I smelled a lovely aroma. It was Marcella's two lemon trees! See them in the photo above on the right? She keeps them inside in winter. They call it a lemonaia. The trees were full of flowers which have a very sweet aroma. This is also the space I will use to make my open plan kitchen. Behind that large china cabinet is a wall and a minuscule kitchen. We will remove that kitchen and the wall. Then across that whole back wall will be the kitchen and in front, an island. Looking forward to that project! Here is the minuscule cucina.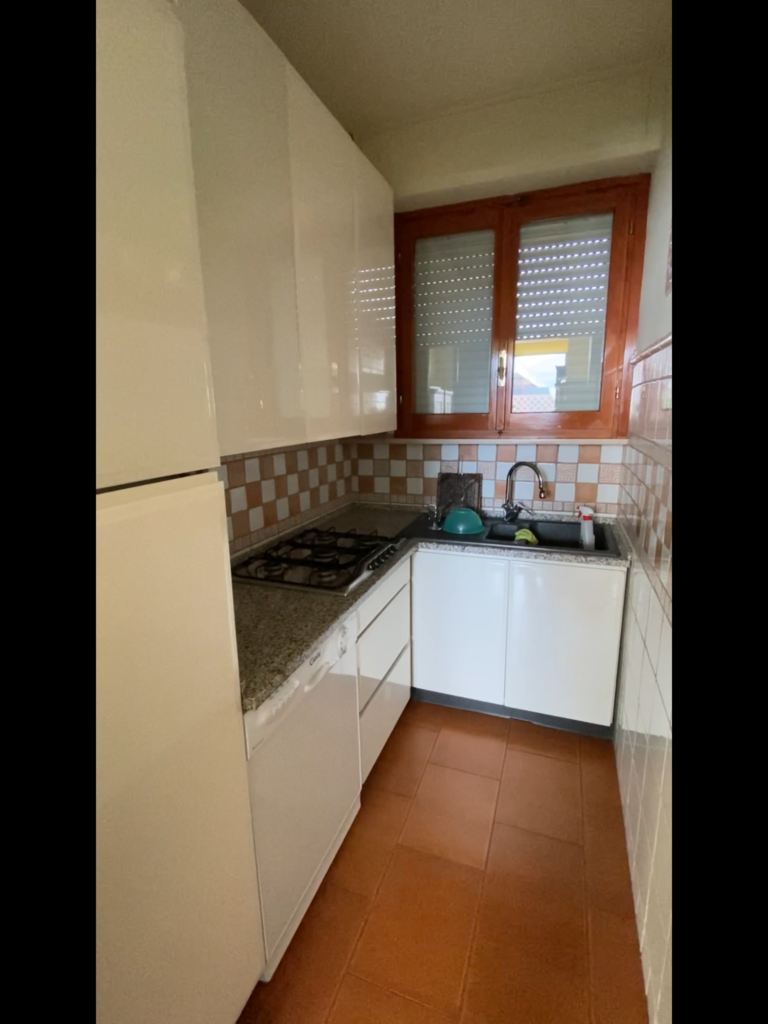 Very odd to me that Marcella and Walter do not have an oven in either kitchen. So strange. Do they never roast anything? Or bake anything? I couldn't live without one. I am buying one that sits on the counter for the downstairs kitchen. But for the new kitchen it will be a very nice range, this time free-standing. Not built in like our present one.
So there you have our latest update. This week I have to do a lot of final stuff. We also are meeting some new friends for dinner Thursday. And there is a Quiz night tomorrow night — a benefit for books for dogs. Should be fun! Ciao for now! 🌈