Saturday morning our normal kilometer zero market was in full swing. Luther was up at 2:30 AM and said the crowds were still out, mostly young people and most in costumes. We went to Montone for lunch with friends, which was nice, although it was a rainy day. We went to Erba Luna. First time in a few years. Still good.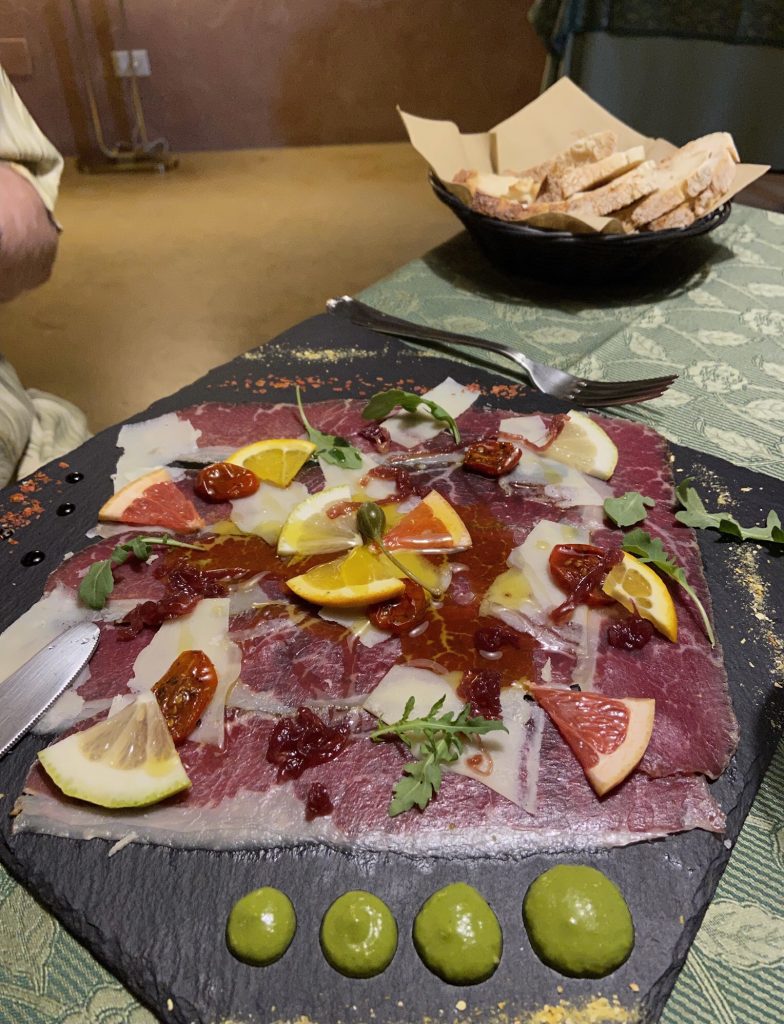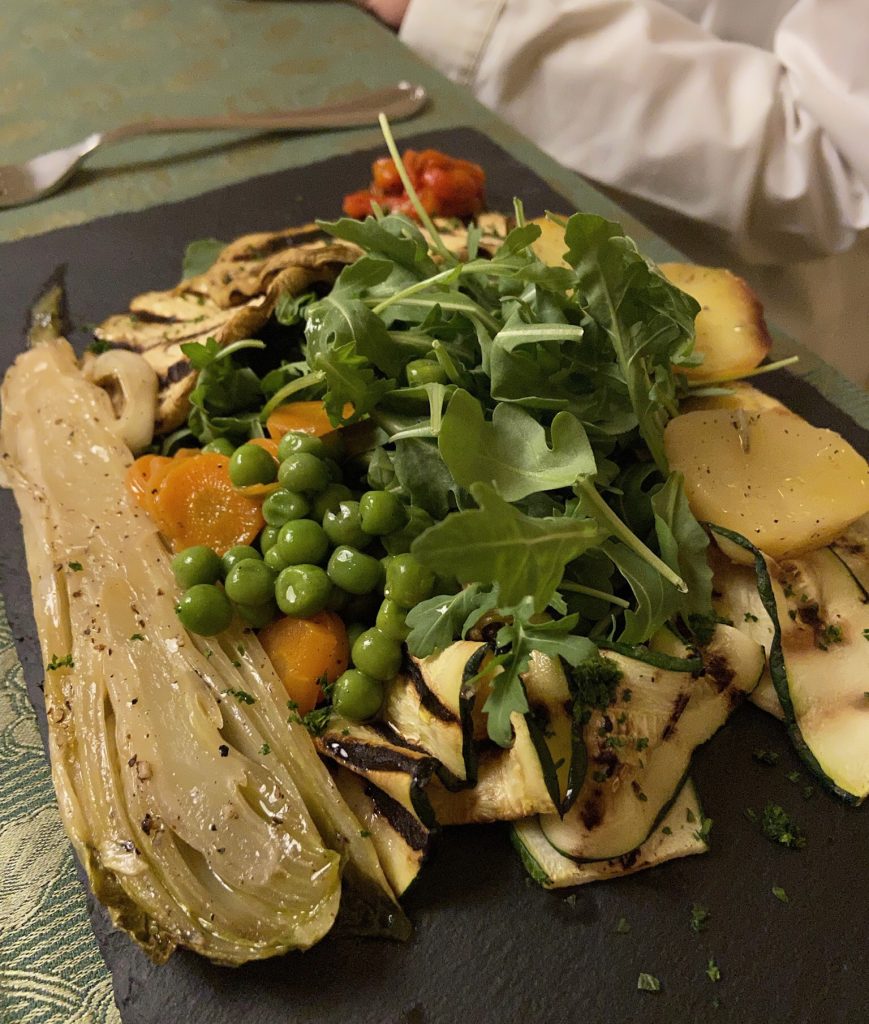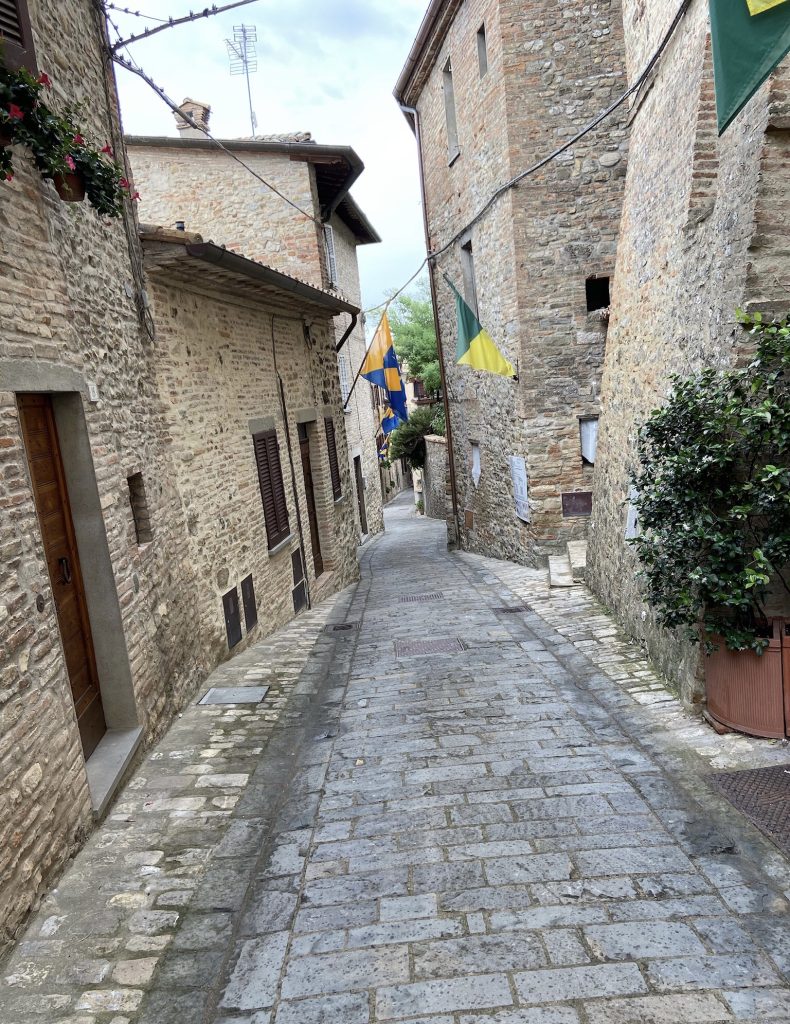 Back in Umbertide, the activities got started again at around 4 PM. The militia were out and making themselves heard! Shooting off their rifles, marching about, and charging across the piazza. I got this good action shot, even catching the fire coming out of the gun.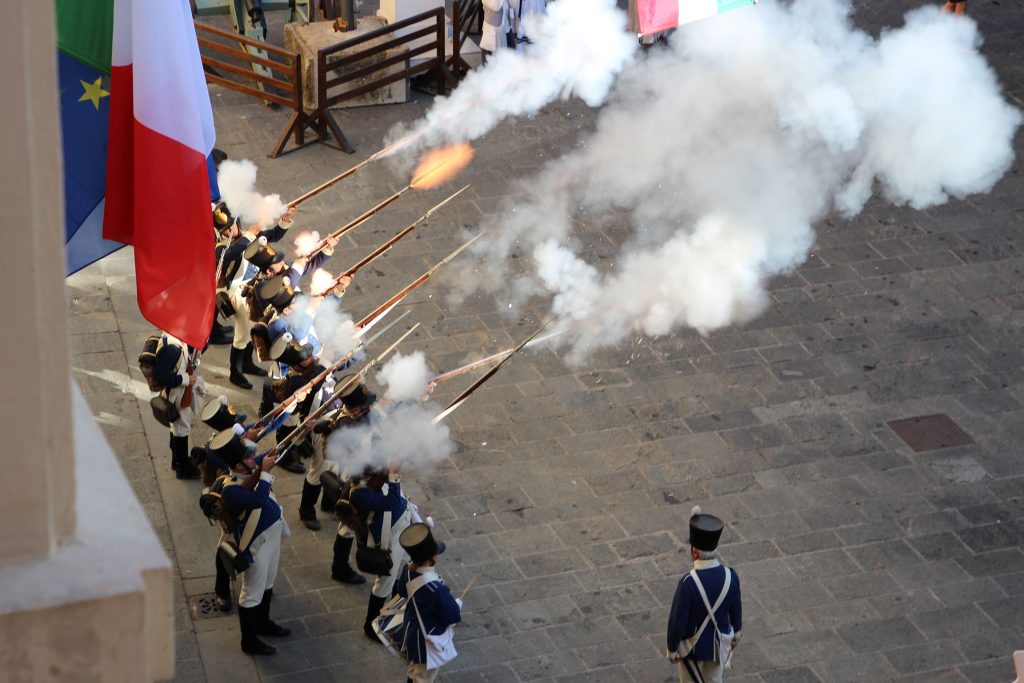 More soldier shots. The women seem to follow the soldiers. When they fell into formation and marched out, the women fell in right behind them. Camp followers? Wives? Not sure.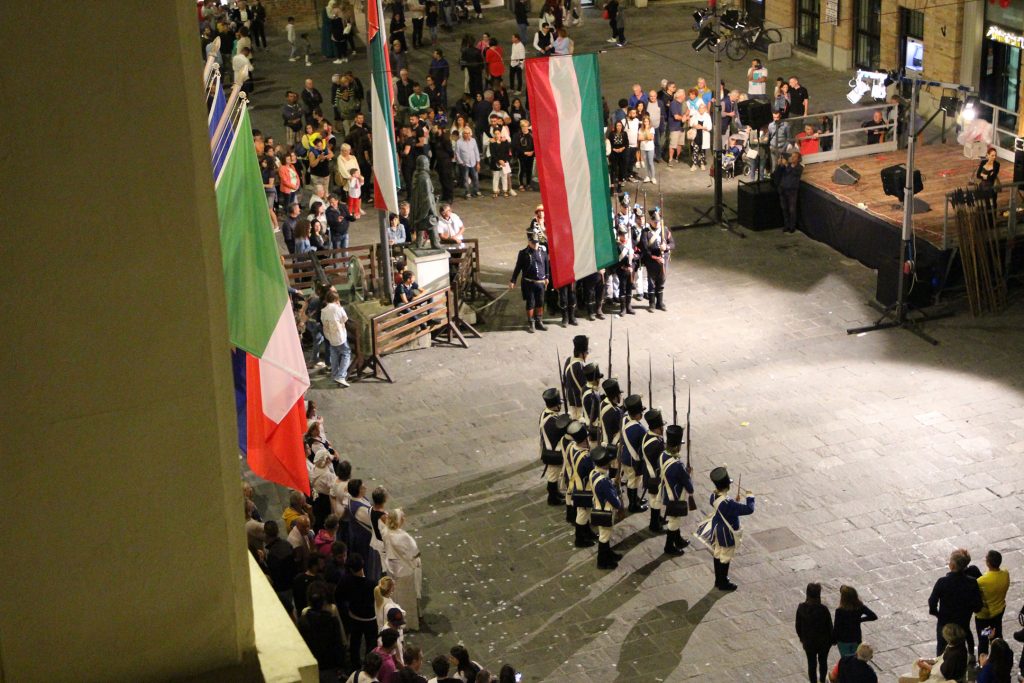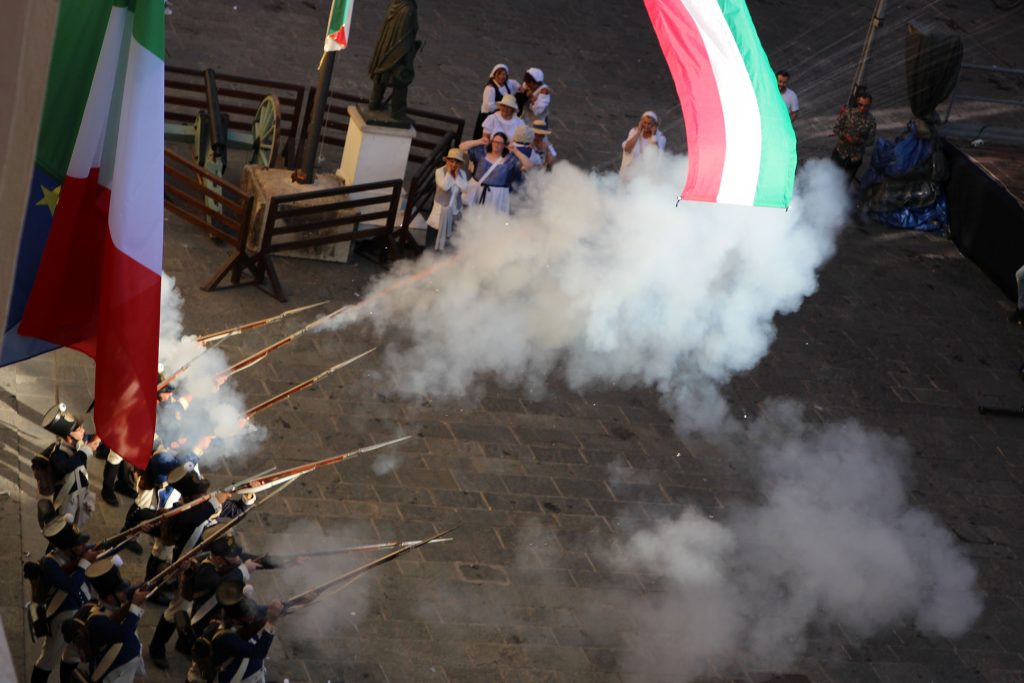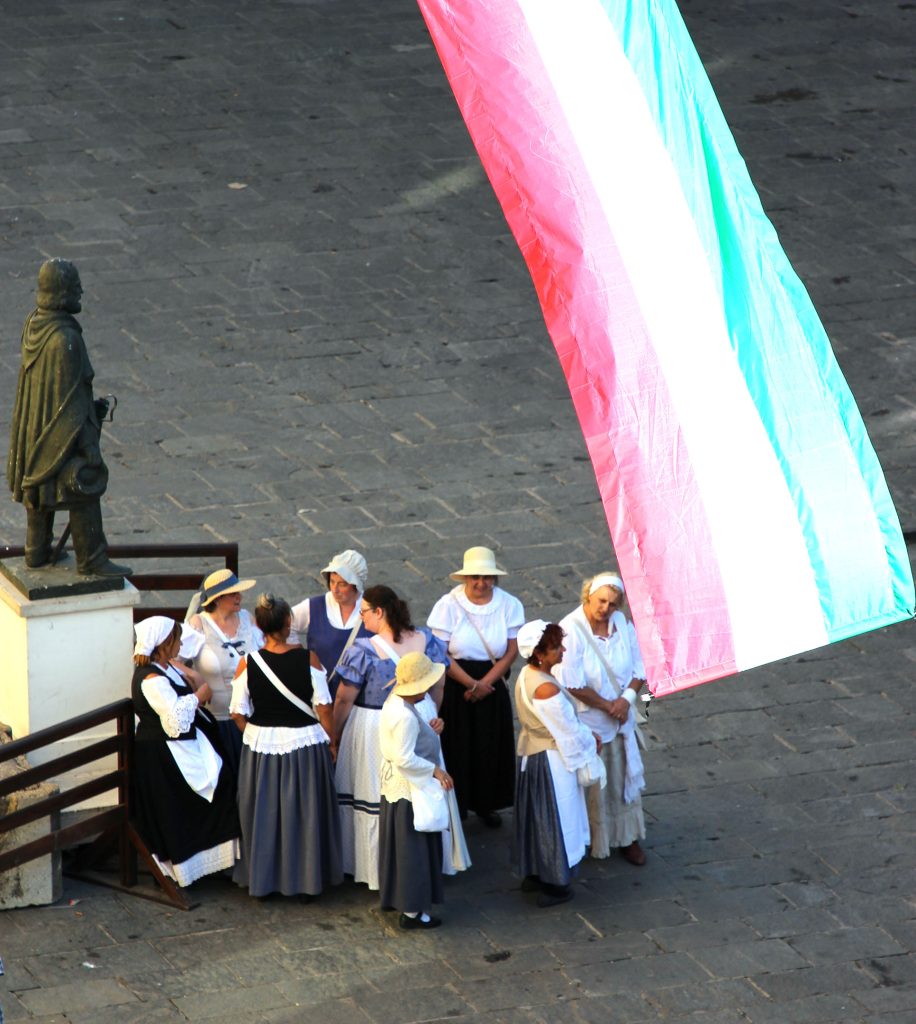 In the first picture here are a couple of the Briganti. In the next photo I liked the young man dressed in gray. Just random shots.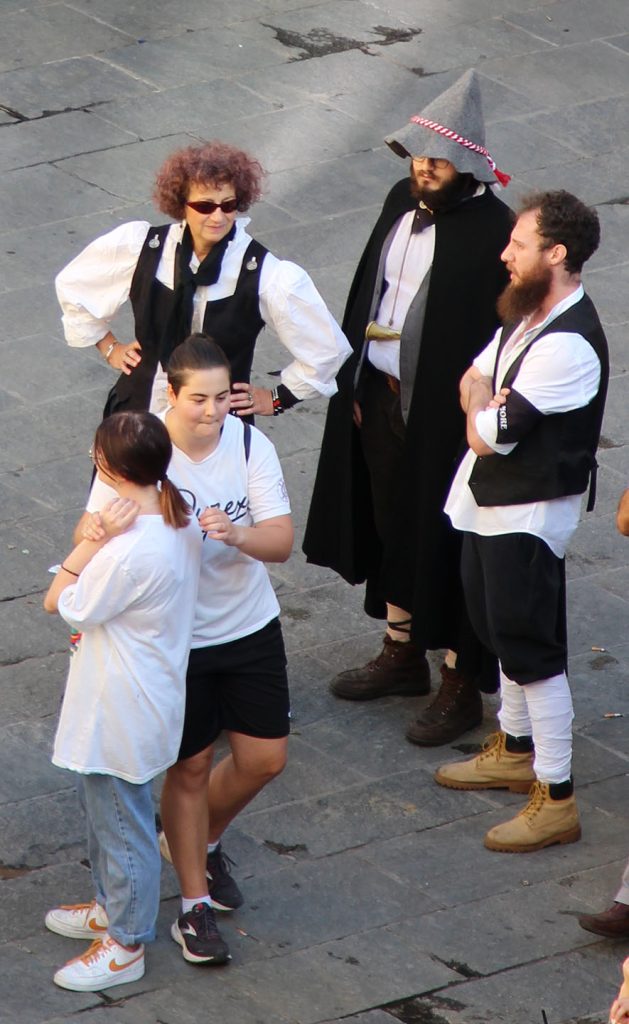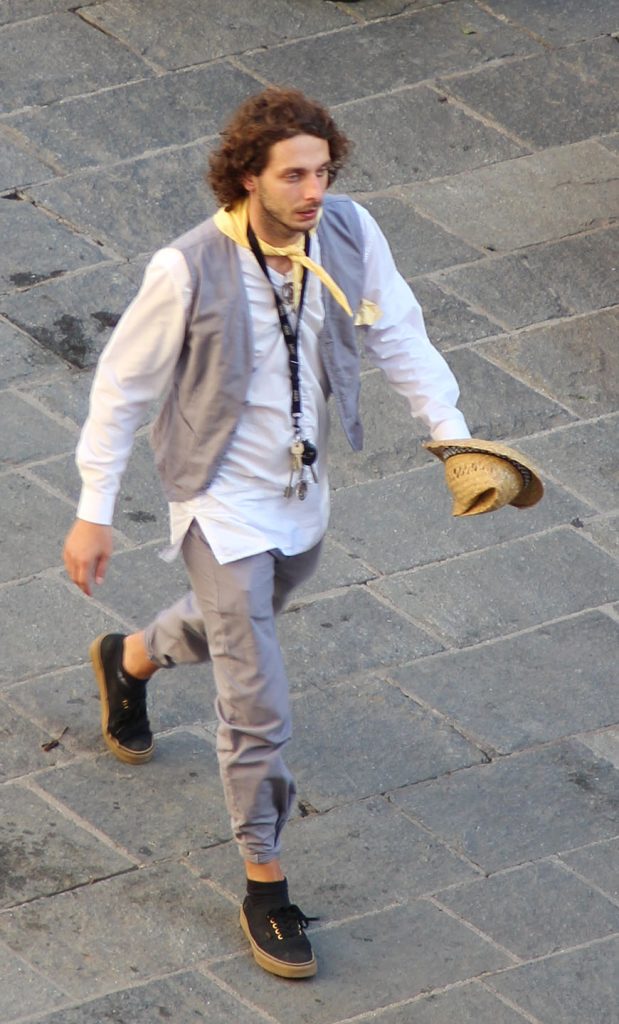 Amidst all of this hubbub there were three…THREE…weddings! Maybe bad timing. Maybe a memorable time? Depends I guess. I didn't get pictures of them all. Just this one.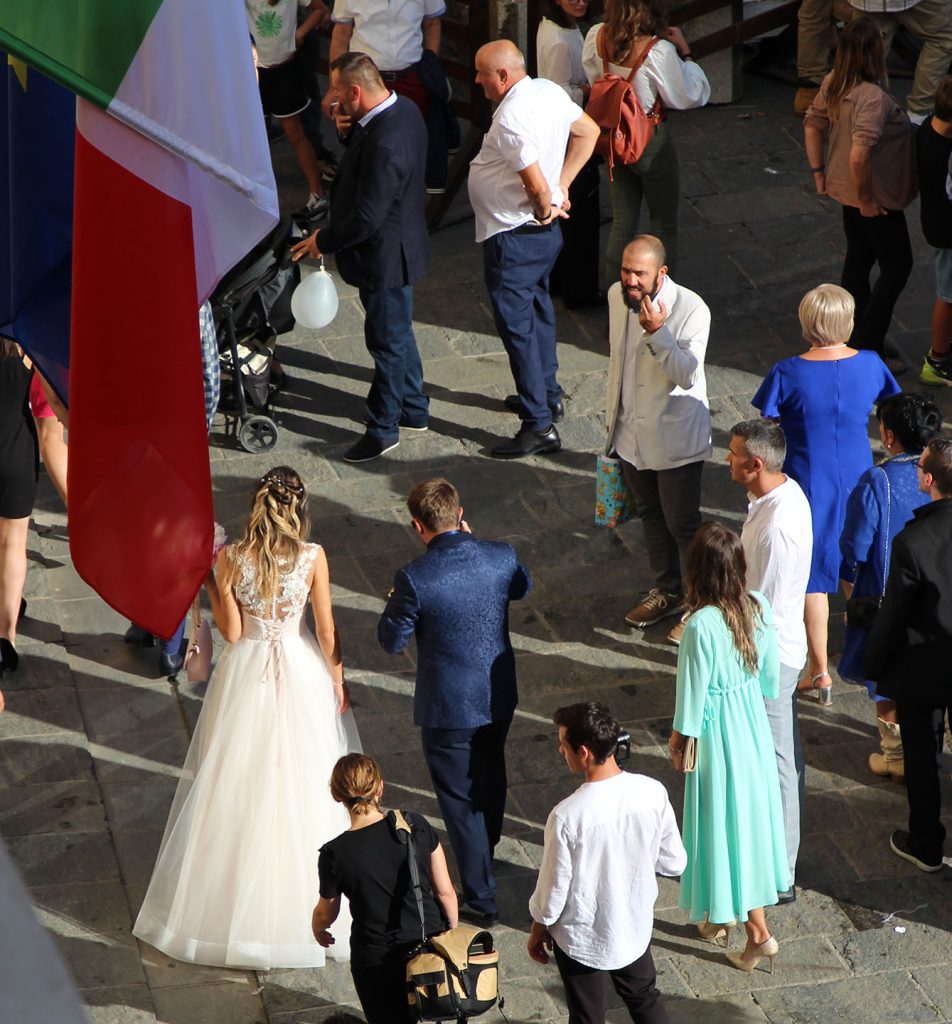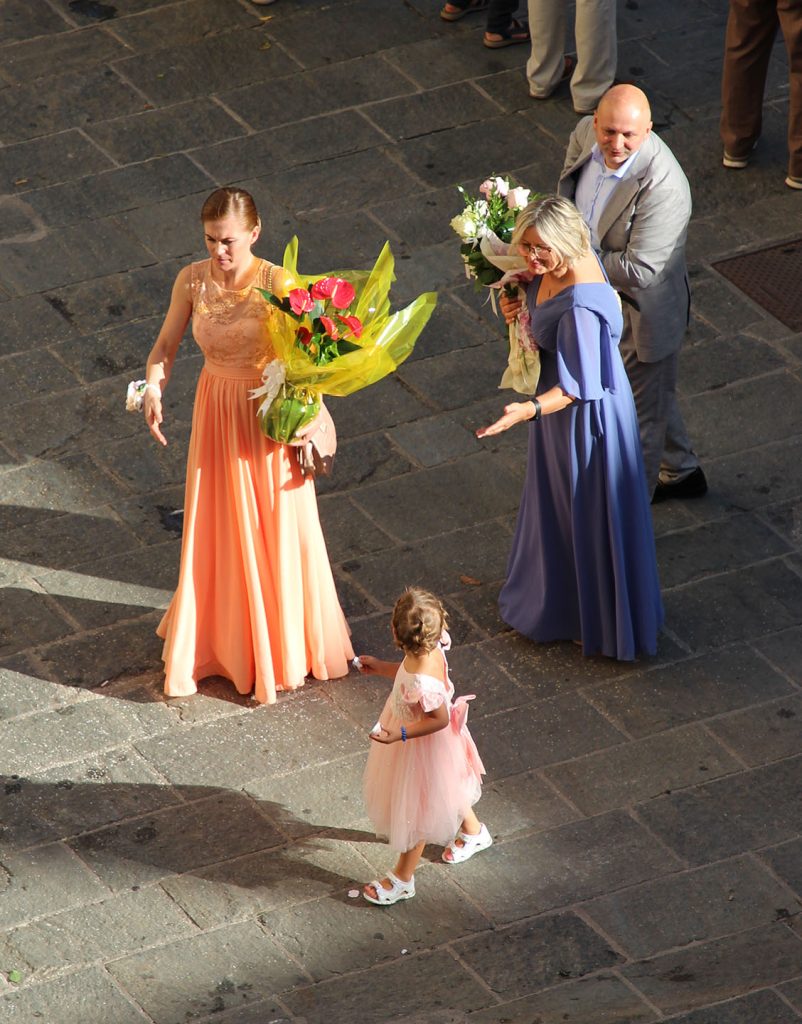 In the evening, I closed all the front windows to shut out the noise, and stayed away from all the action for most of the evening. During the night I checked whenever I got up. This picture is a little blurry, sorry, it is of the crowd at 1:30am. It looked like a mosh pit! The music and the loudspeaker talking stopped at 3am. The crowds slowly dispersed.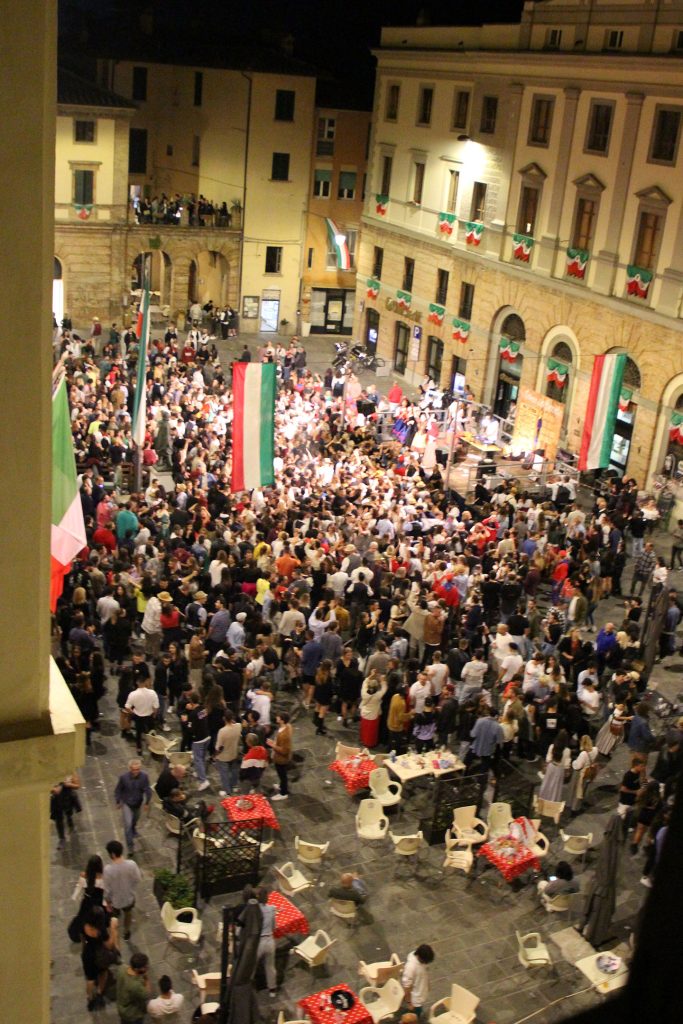 ~~~~~~~
Sunday, domenica, dawned gray and socked in with fog. I looked out to see what mischief the Briganti had gotten up to after the crowds left. I decided to go down early and get some pictures before the day began. I have to hand it to the cleaning crews who come out as soon as things clear out, in the wee hours of three, four or five. Two street sweeper trucks and the big trash trucks. All the trash and mess is cleaned up and ready for a new day of festivities. First the town, quiet in the early morning after the parties.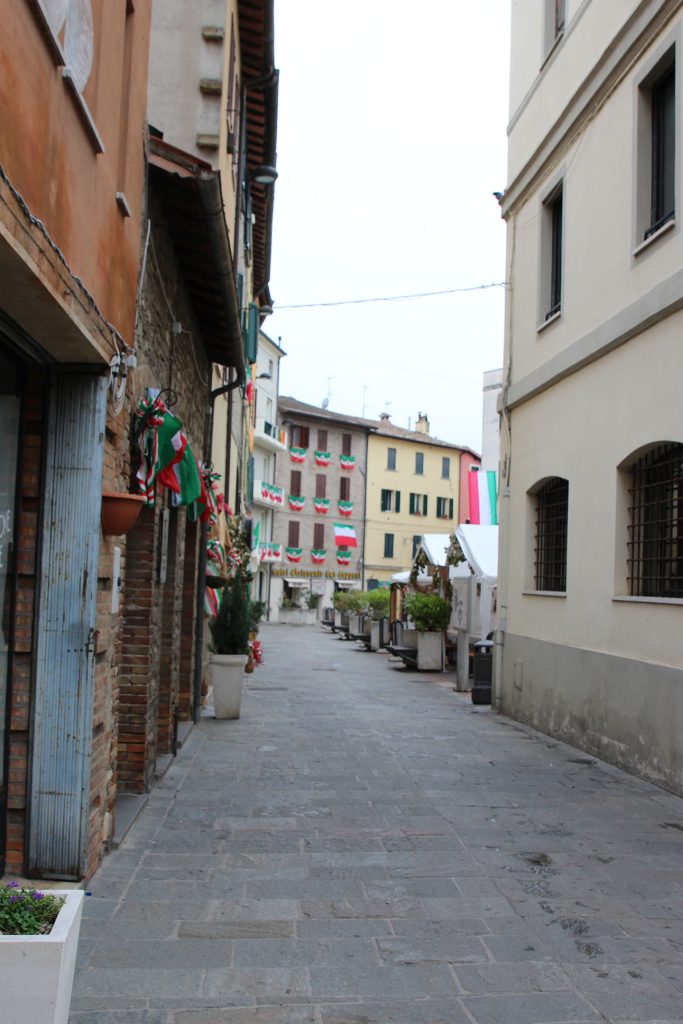 The Briganti have erected their flag since they were the victors overnight. And I see they gave themselves 5,552 points on the scoreboard.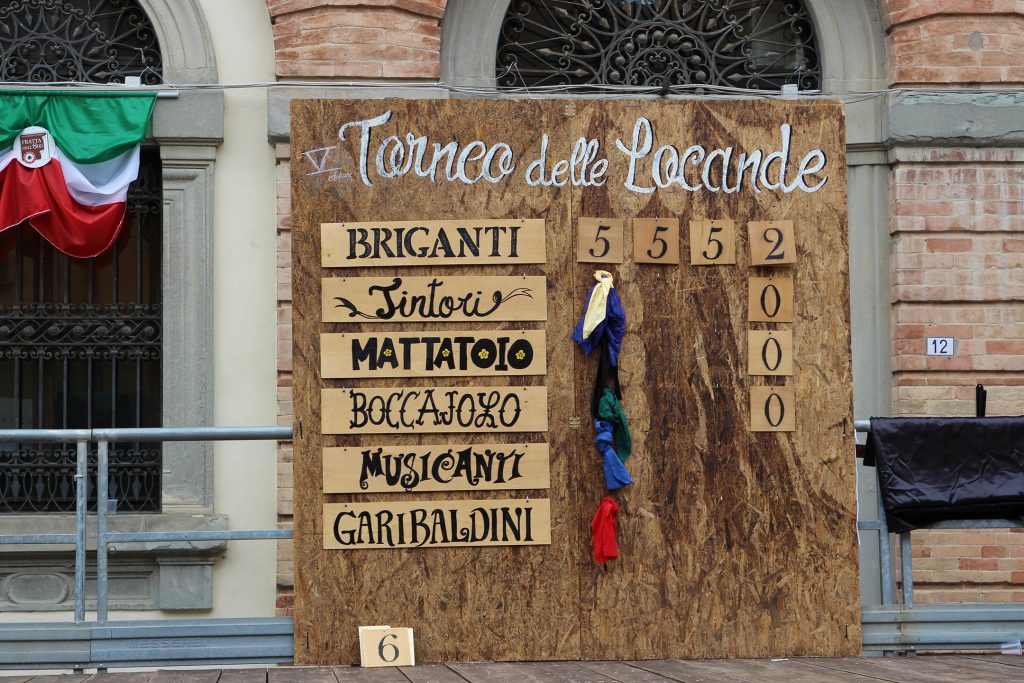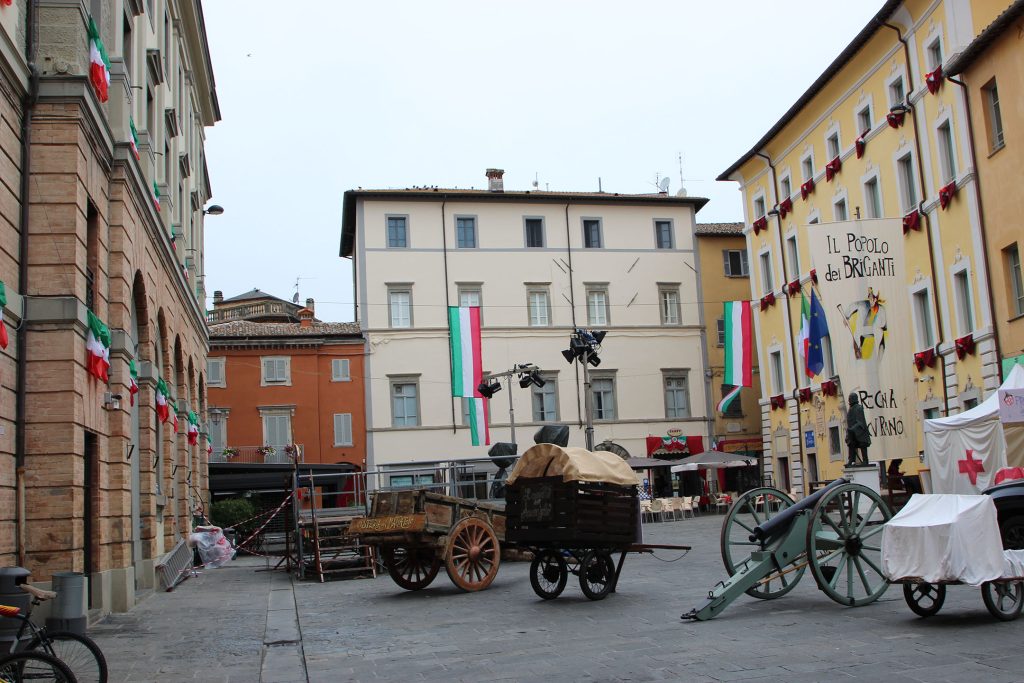 I took a tour of what the Briganti left for us. This group used to be very risqué, always doing something a little over the top crude. We have a new mayor. Maybe he told them to tone it down. The last two years it has been tame. Today I see they have set up a Briganti Pronto Soccorso for the casualties (emergency room). Typically there was a line of folks waiting to get in for treatment.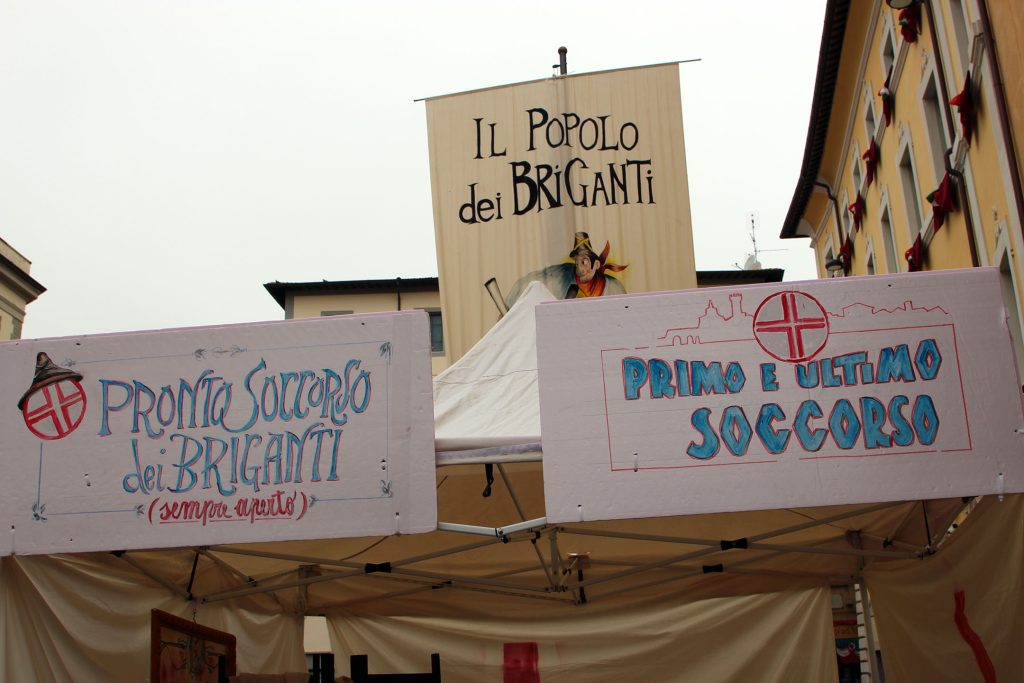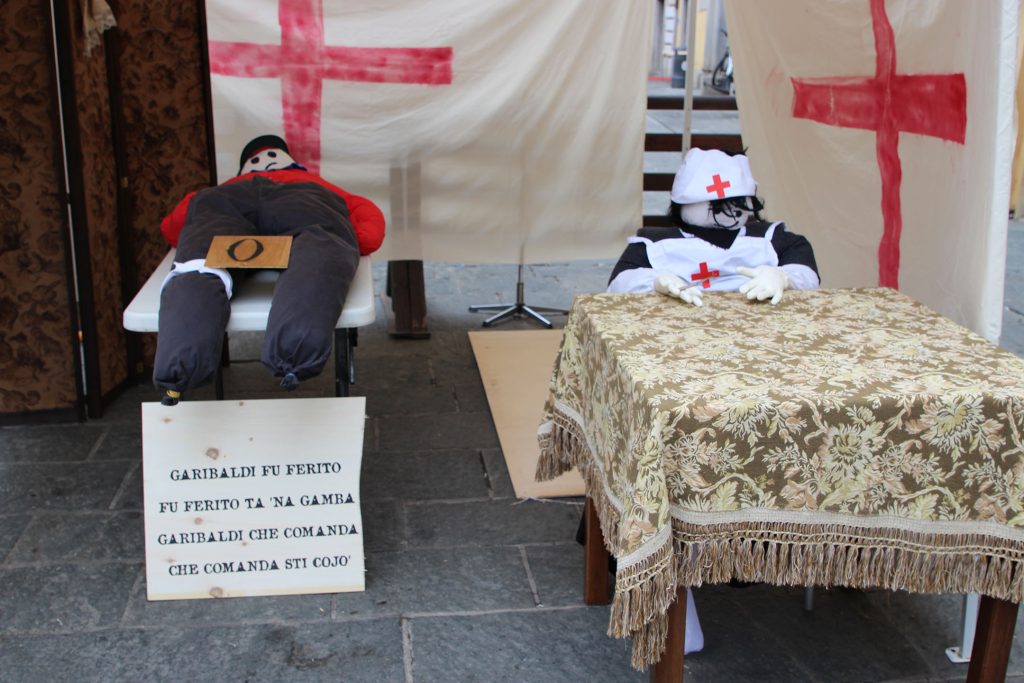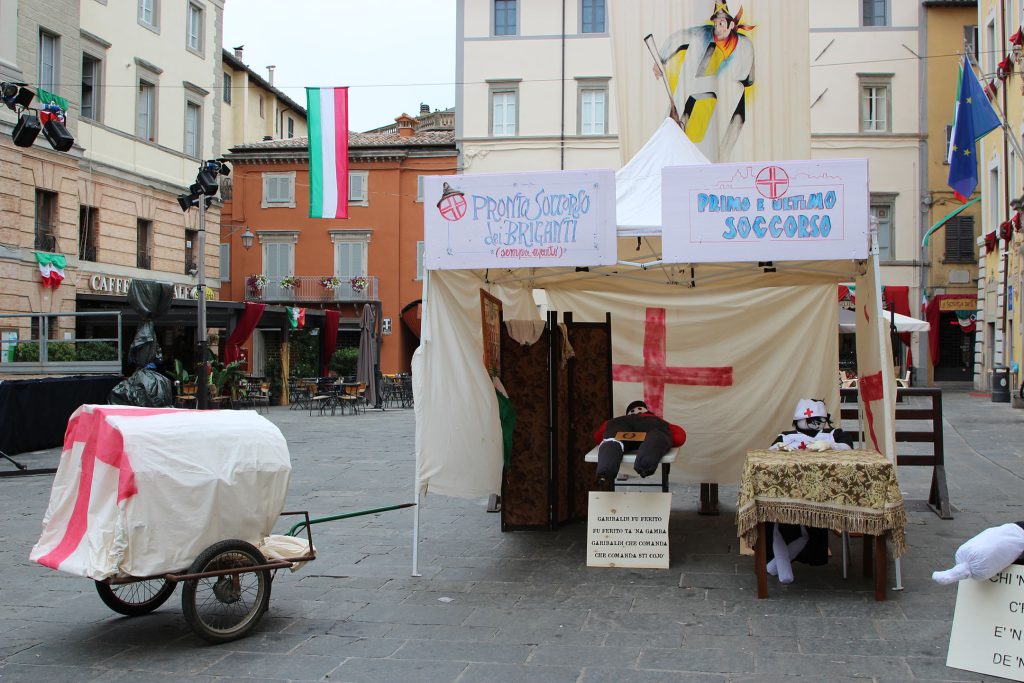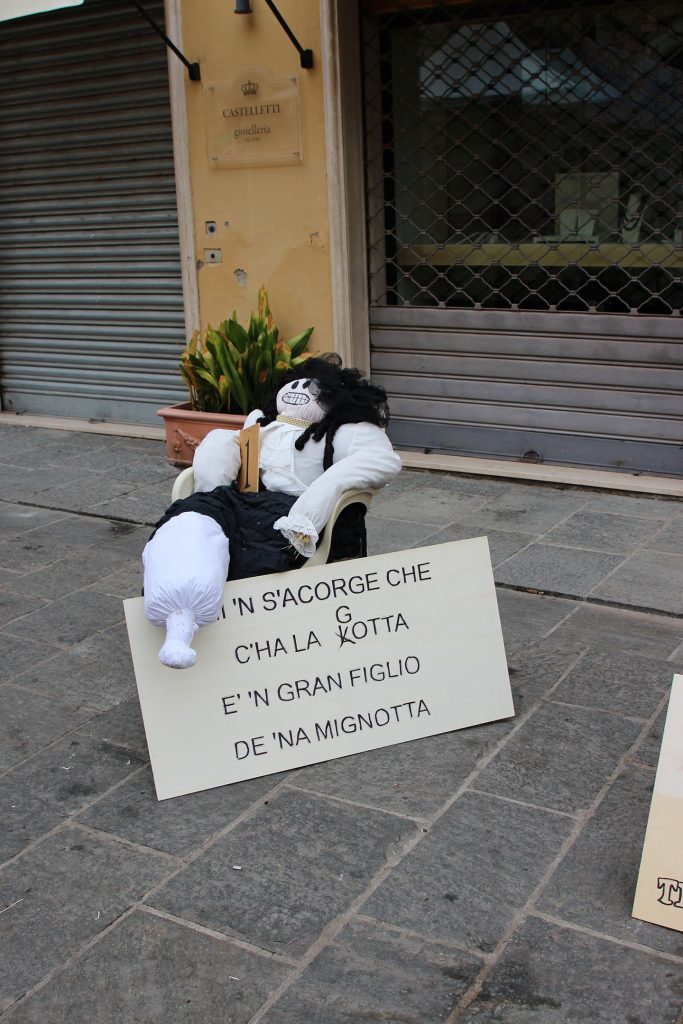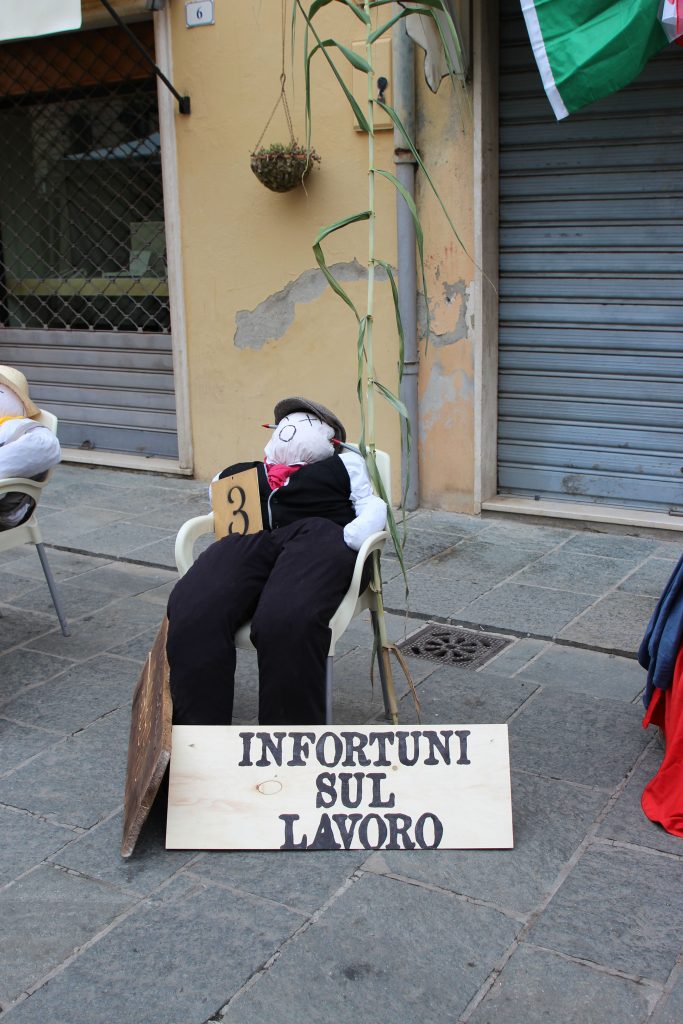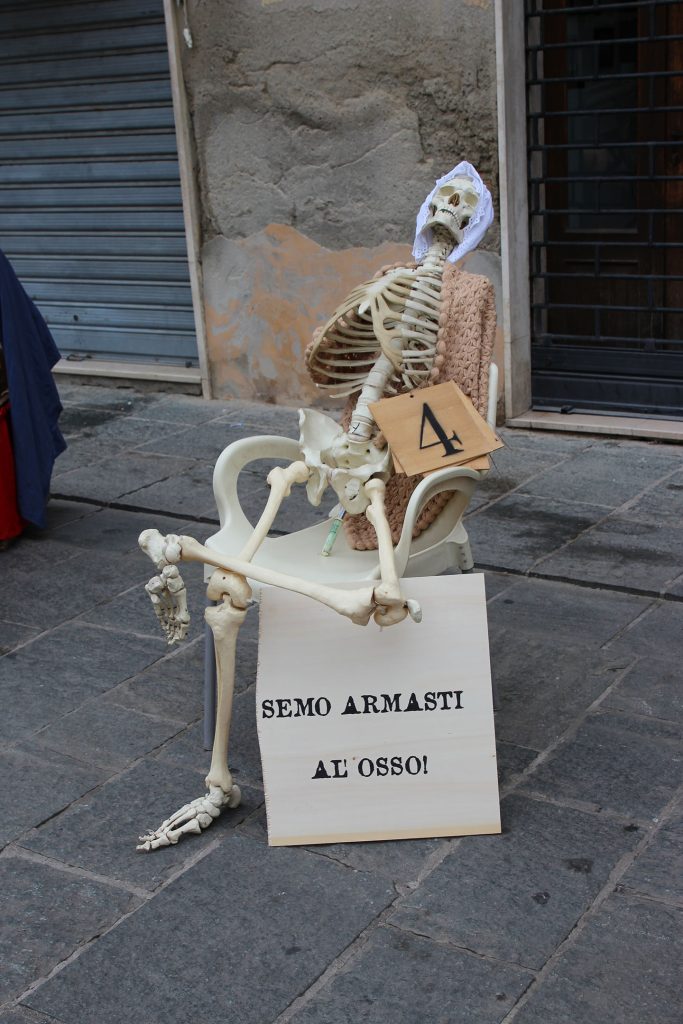 I noticed, after I had dropped the trash off that I brought down…a little multi-tasking…that there was a car show starting up. I was a bit early, not a lot of cars had arrived yet, but I took pictures of the ones who had come. These are for you Matt 🙂. The first one is my favorite. I even went over, told him I was an American, and that I remembered that car! Bella machina!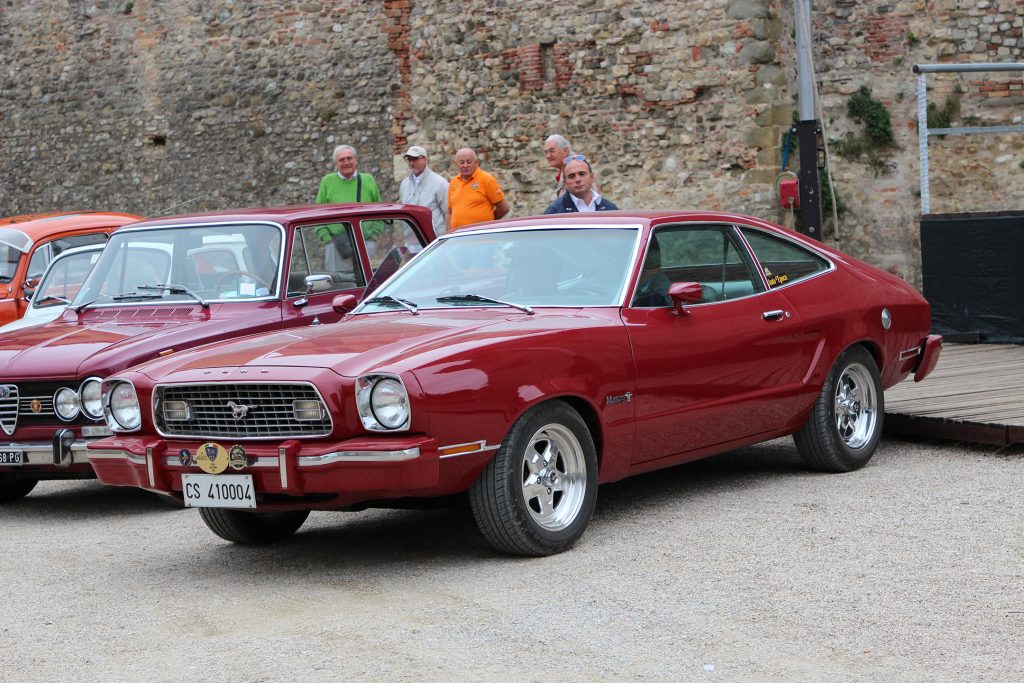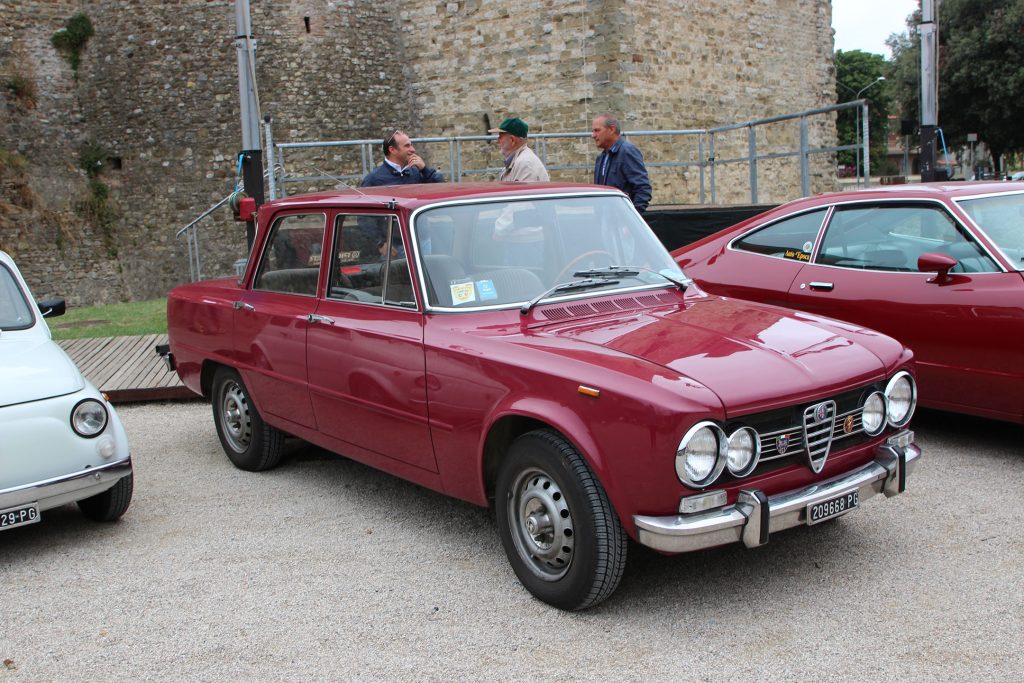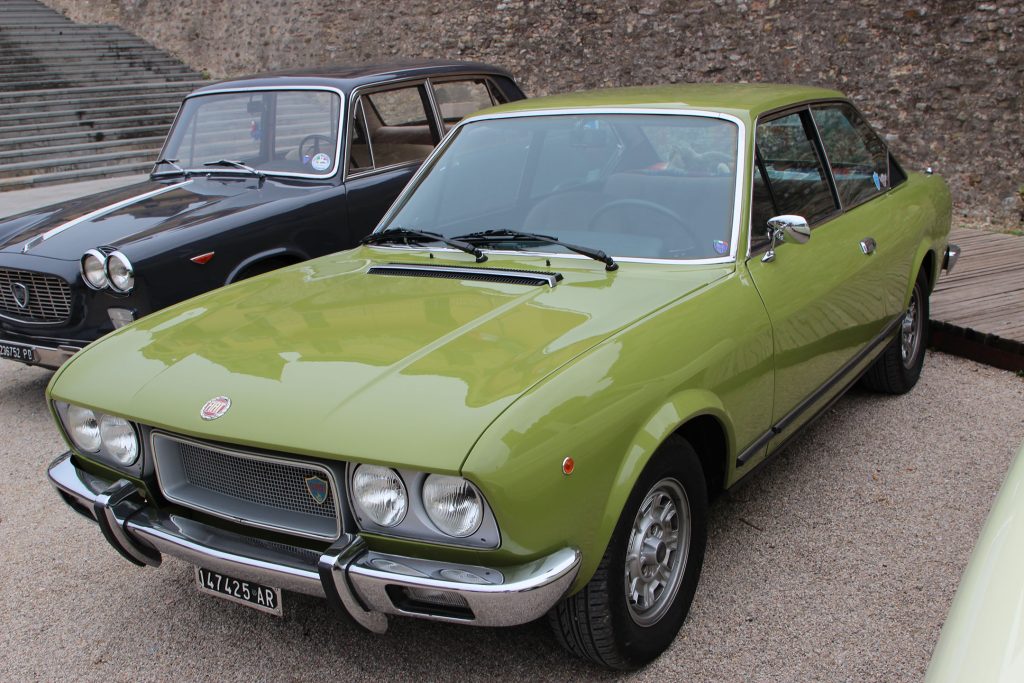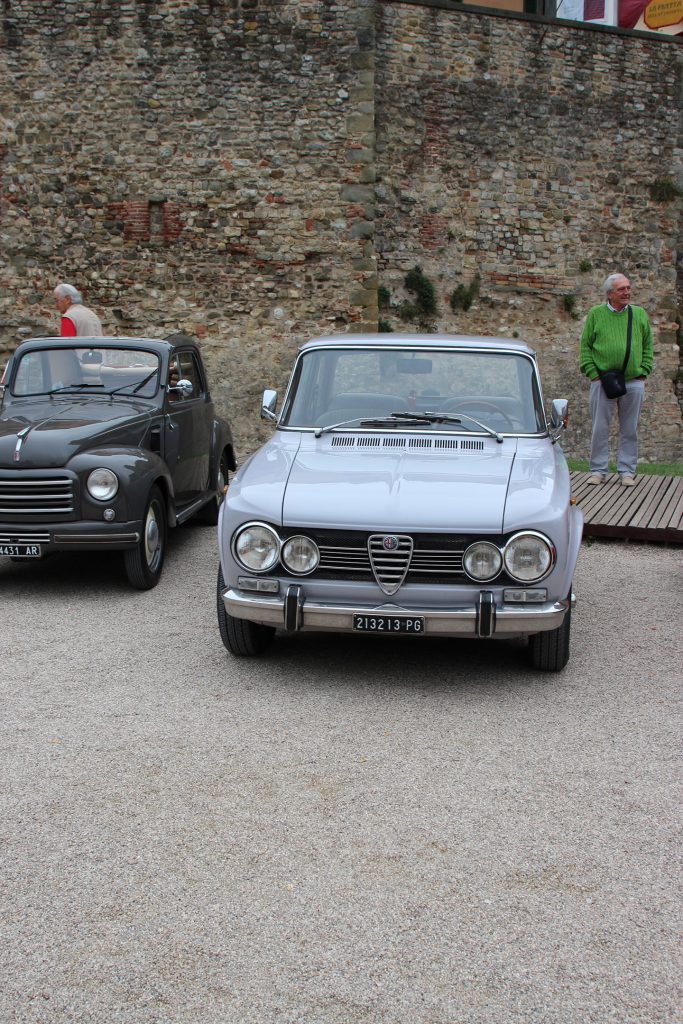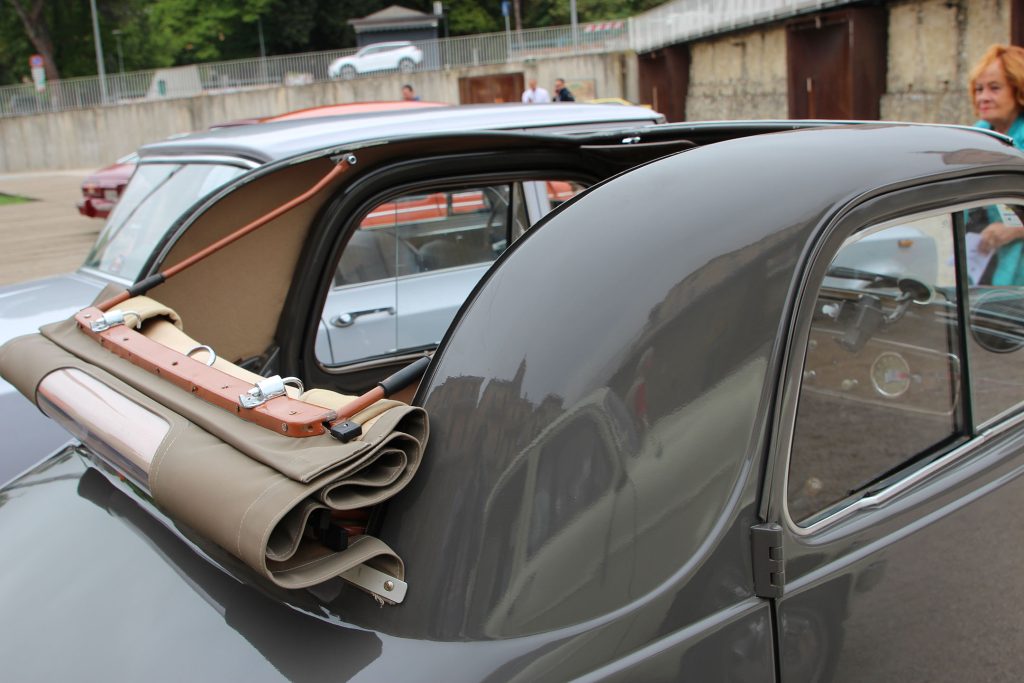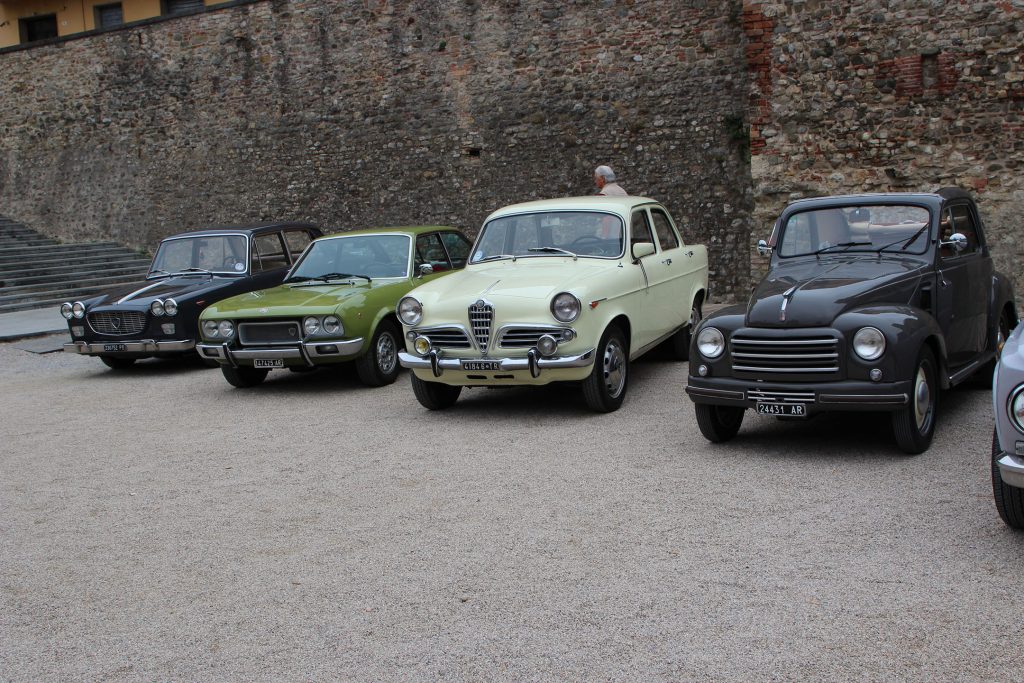 The one below, is for Luther. Since we have a Porsche.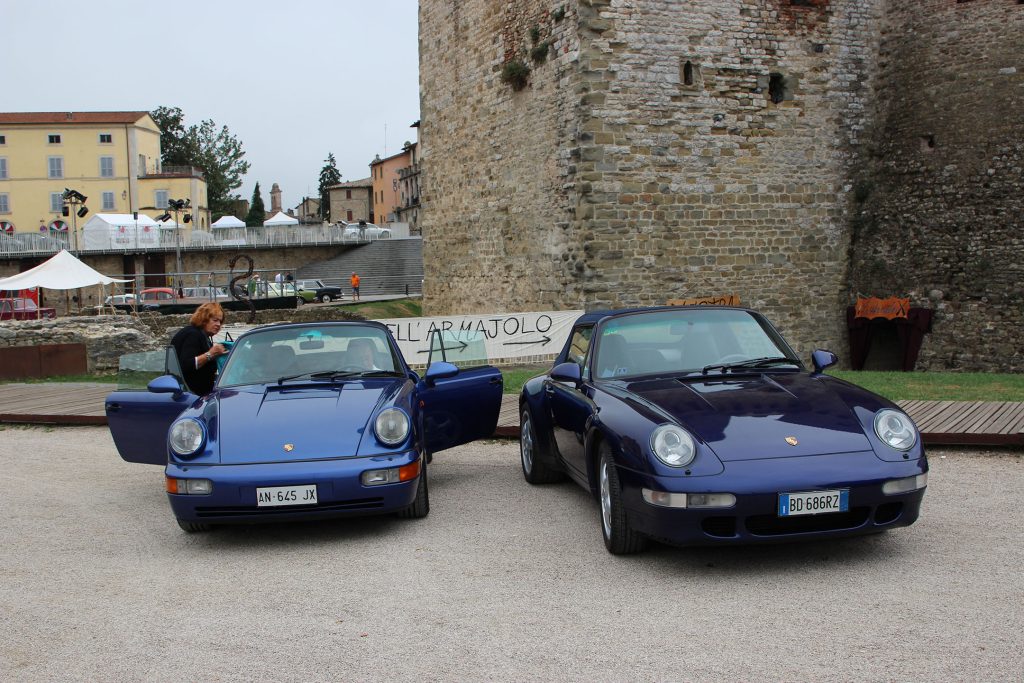 Well, the party's over, it's time to call it a day. My last Otto Cento from my ring-side seat. It's been a good run. There are, and will be many "lasts" for me. It is hard. But it is life, isn't it? Time to move on.
~~~~~~~
So on a brighter note, we are off on a big Road Trip on Wednesday. Our house/cat sitters arrive tomorrow. We will pick them up at the train station in Terontola/Cortona. We are excited to meet them. We will try to show them all around our little town over the next couple of days and then we are off for places familiar from long ago. First stop Lago Maggiore in northern Italy, then an overnight in Interlaken Switzerland, next to the Alsace in France for 3 nights. Then south of Munich, then near Salzburg, then to Austria and finally an overnight in Slovenia and home. I will be doing a trip report in a couple of weeks.
Buona domenica a tutti!