Our first tree here was in 2014. We had not yet moved into our house so we were in the little apartment in the building next to ours owned by our friends Susan and Gary. From this apartment we could see them bringing the tree down a tiny street. They don't truss trees here — it was bushy and big! They had to be careful not to knock the street lamps off the buildings or the flowers from the balcony!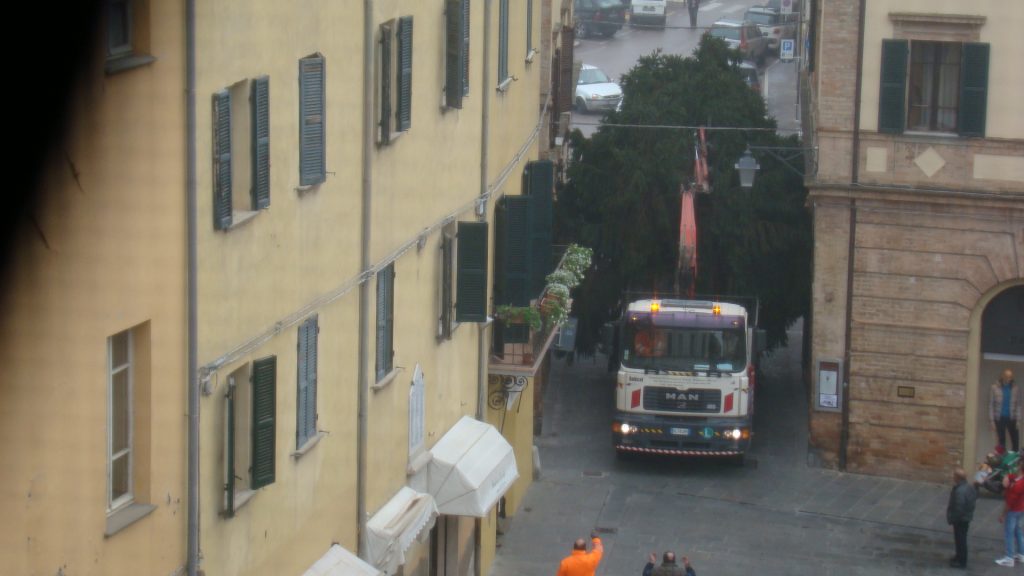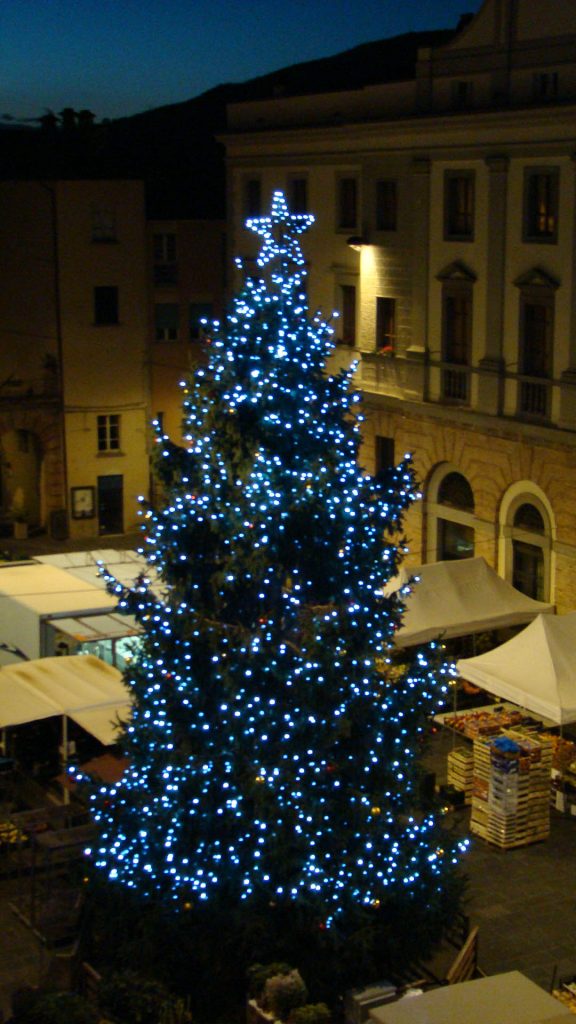 And just for the record, shortly after the tree arrived we moved into our own home. Here is our itty bitty tree in our brand new home in 2014.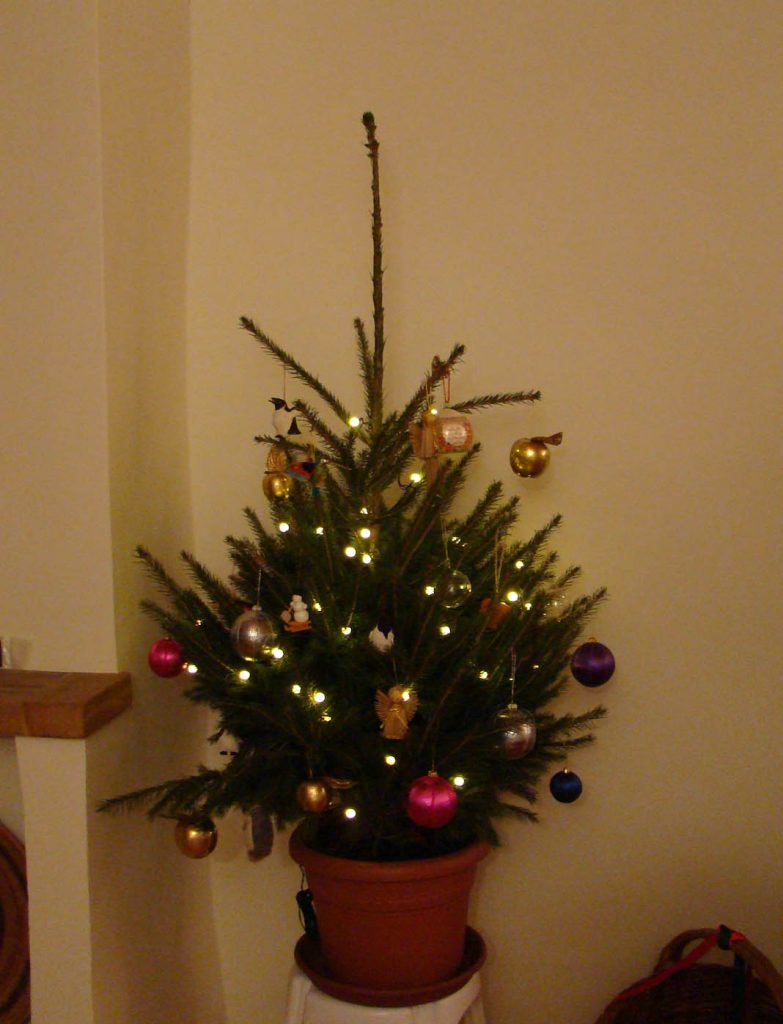 Here are the trees from subsequent years. Some from ground level, some from our window. Somehow I don't have a picture from 2017. 🥺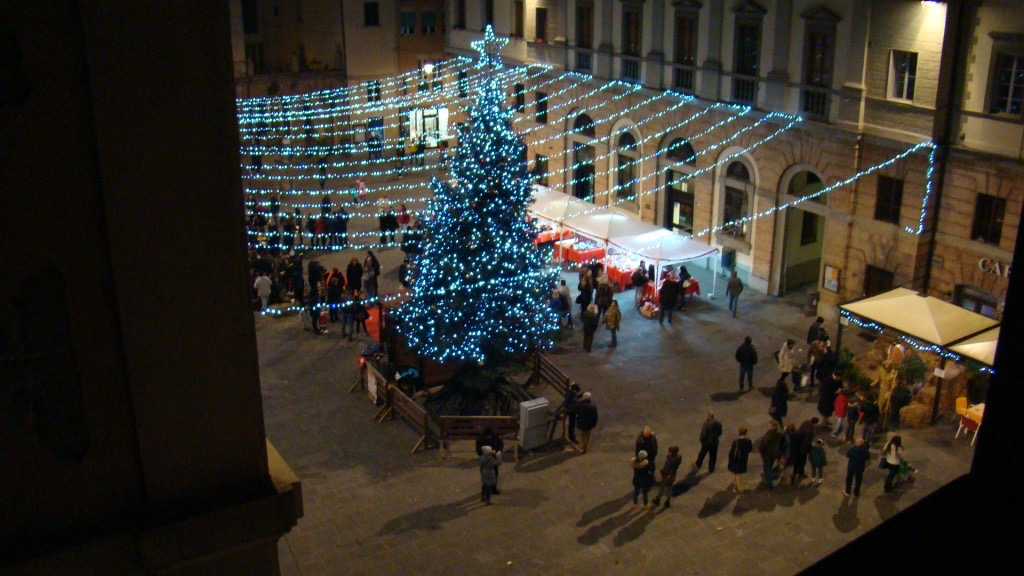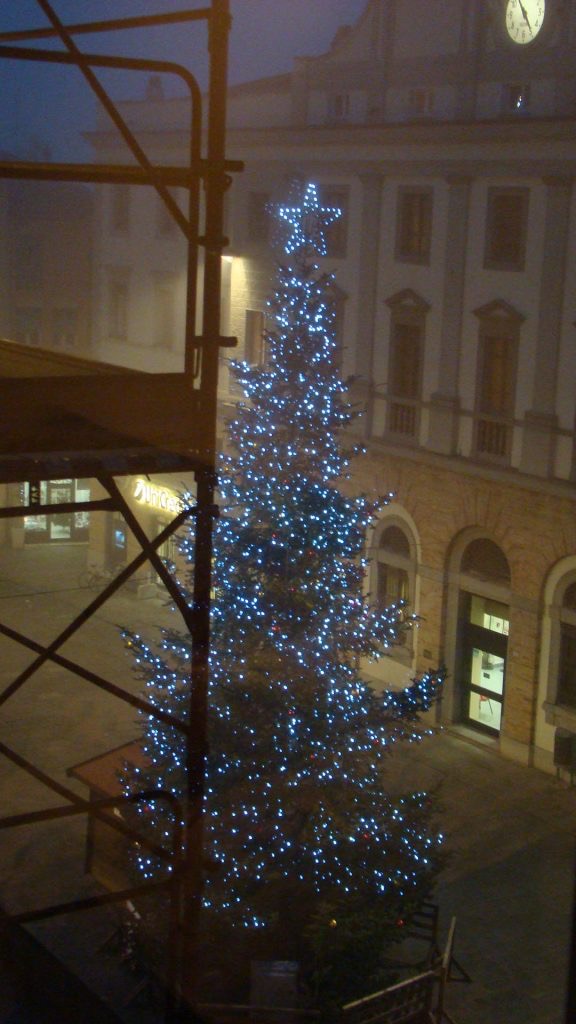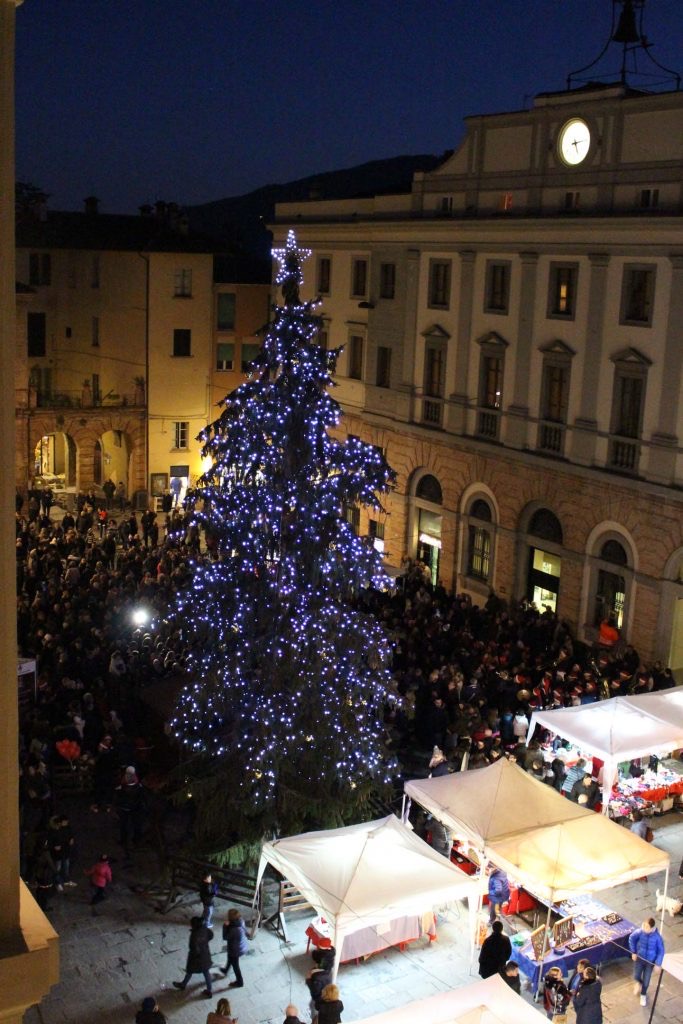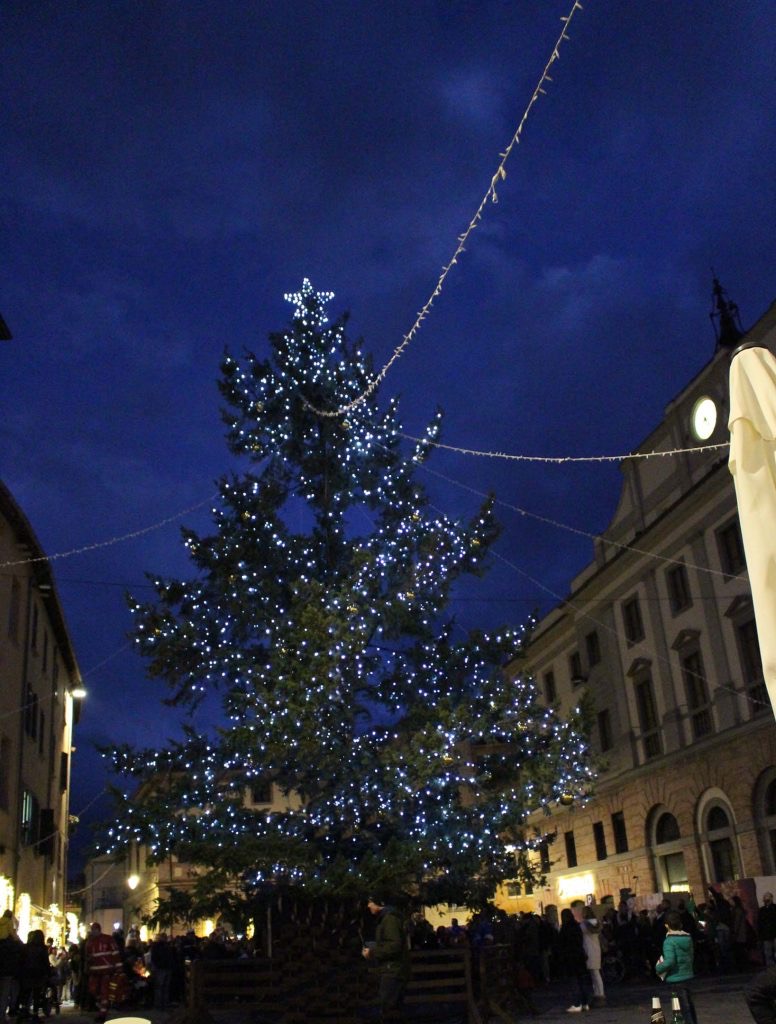 Now in 2020 our tree has arrived and people have been busy with cherry pickers decorating it. I am told it came from a farm in Montecorona which is in the Umbertide Comune just beneath Monte Acuto, our big mountain. It is a nicely shaped and tall tree.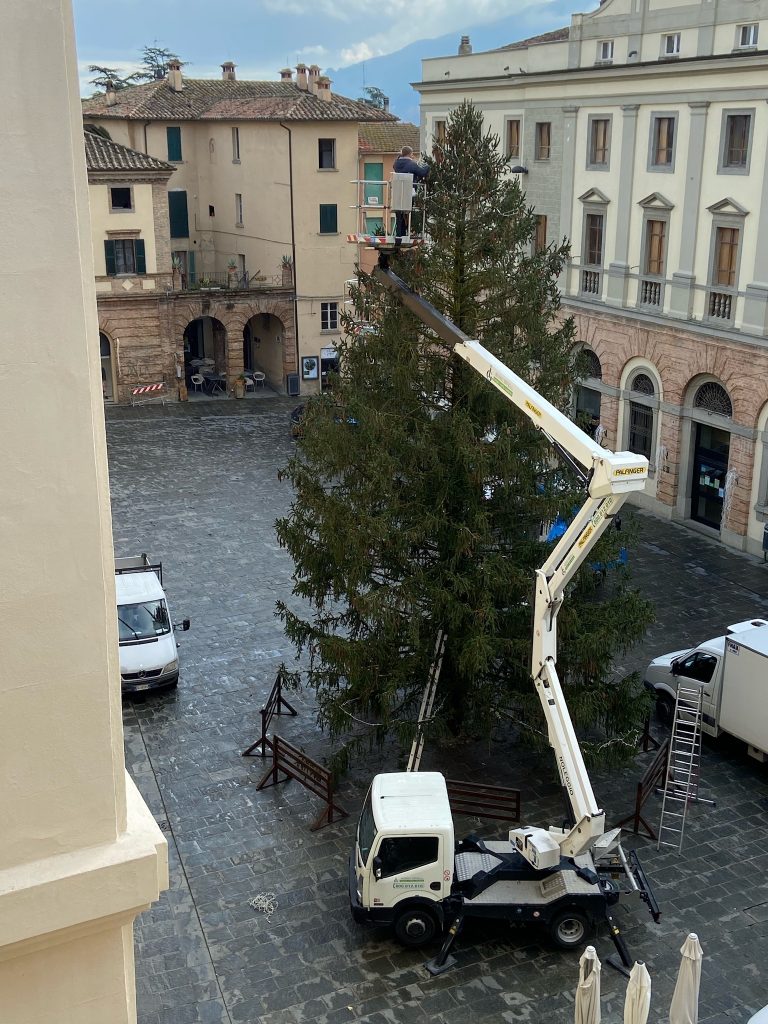 In normal times, the tree is lit on December 8, Immacolata or Immaculate Conception in English. There are big crowds to watch the scheduled lighting of the tree, and Babbo Natale, Father Christmas, or our Santa Claus is there for the kids. But these are not normal times. Susan told me the tree would be lit tonight. Sure enough, once it was dark I went to look and there it was…all lit up and beautiful. No crowds…no fanfare. It was rather sad. Look at some of the older pictures to see the normal crowds. Anyway, here is our 2020 tree…at least one thing is beautiful in this strange year.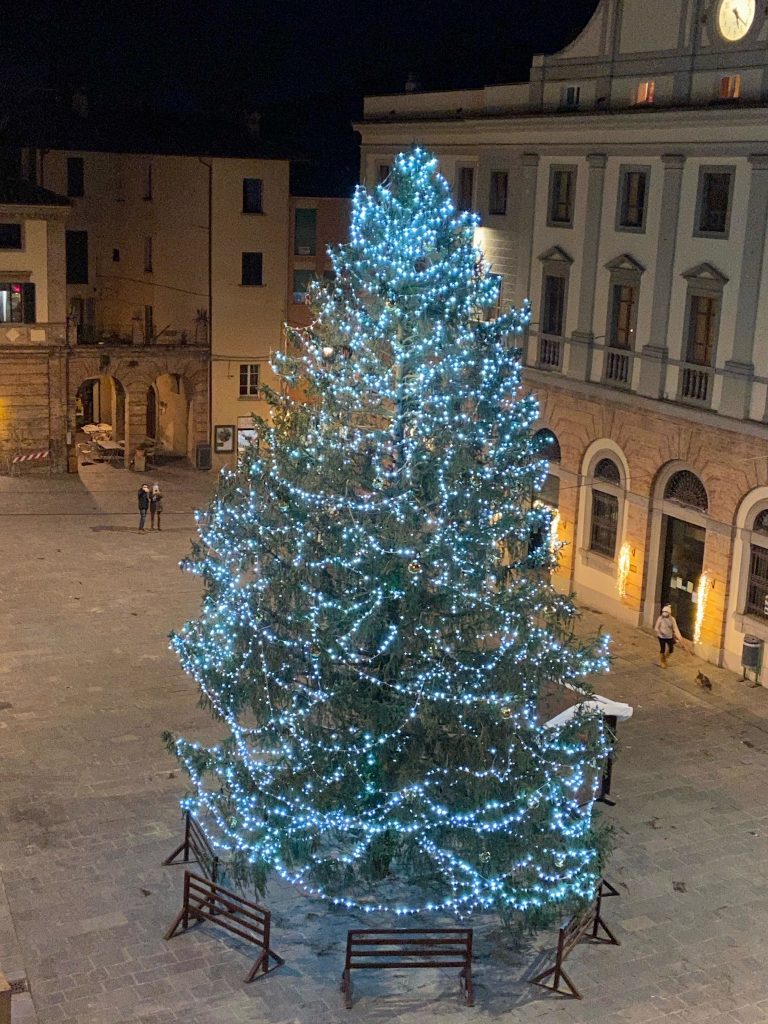 Stay Covid safe everyone 😷…andrà tutto bene🌈