The weather has been vile. Very cold and rainy. But some things needed doing. I took a trip, out of Comune which is not allowed except for necessity. My thinking was, I need to mail packages to the US and the only place is in Citta di Castello. There is a Mailboxes etc there. So I chanced it and breathed a sigh of relief when I crossed my Comune line on my return!

I also picked up a meal kit from Calagrana and a couple of pasties. It felt very christmassy up there. They are making Christmas baskets for gifts.

Tonight I made the meal. Very yummy Indian spiced lamb chops with a ginger infused rice and a salad of cucumber and sweet red onion. Excellent meal.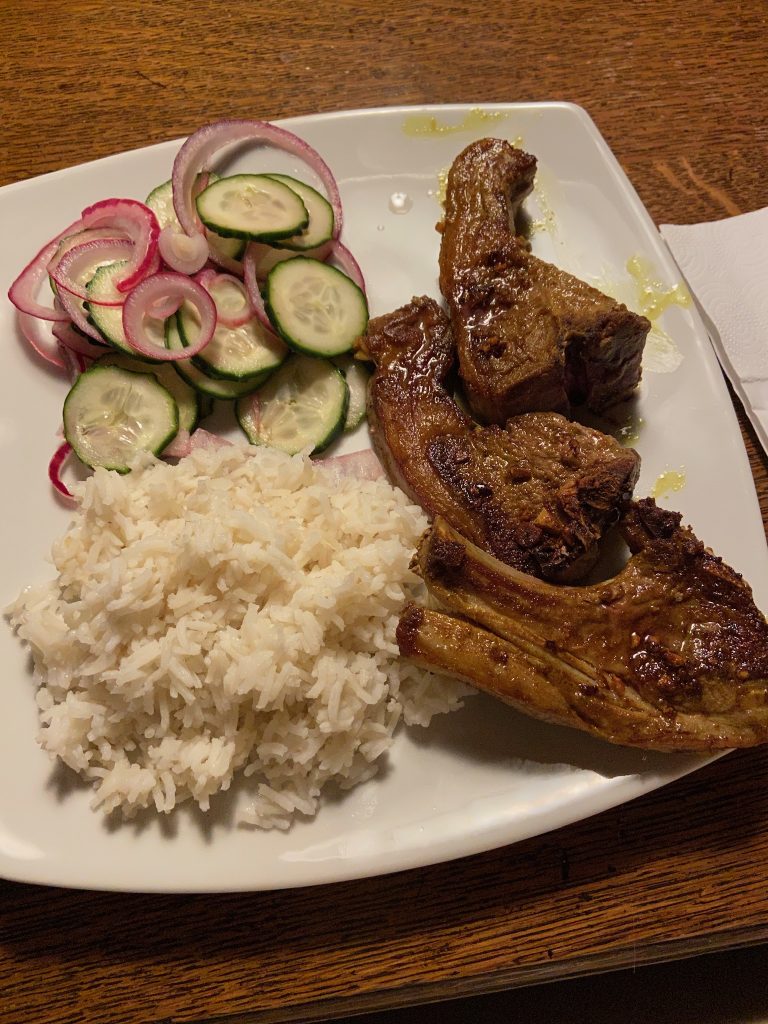 I put up our own Christmas tree today. It is pretty but I find I get sad when decorating it because all of my old ornaments are back in the US in storage. I miss them. They were collected from all over and have great meaning to me. One day I will get them over here. Here are my boys next to the tree.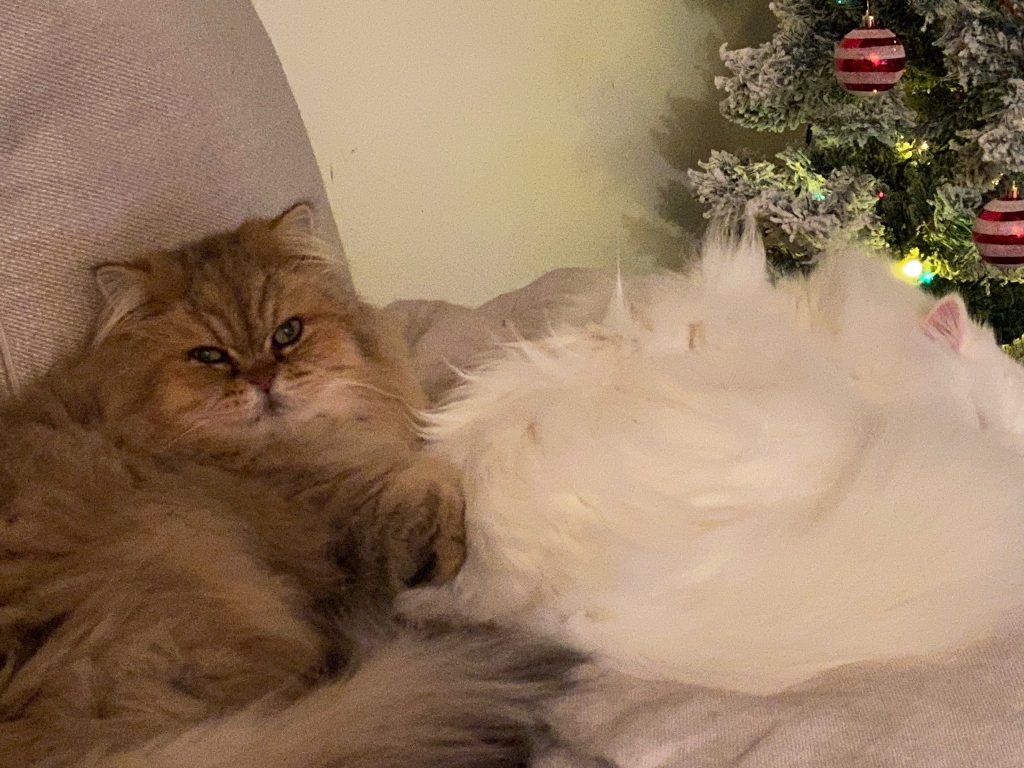 Stay safe everyone. Andrà tutto bene 🌈