Last post we said the doctor would call. Seems that has changed. The doctors revolted and said they couldn't possibly call all of their patients. Now it seems that plan is scrapped and no one knows what will happen next. This may be good news for friends who don't have the health card here. They had effectively been shut out but now who knows how we will get appointments?! Will they return to the online registration? Will they want us to sign up at the farmacia?

They can't even decide on a place to give the vaccines here. First, I had heard the empty old renovated tobacco barn would be used for giving shots. Now that is not happening due to ventilation issues. Then they said the soccer field…but that's not under cover. Che casino… Stay tuned!
~~~~~~~
Dinner last night courtesy of Calagrana Regional menus was very good.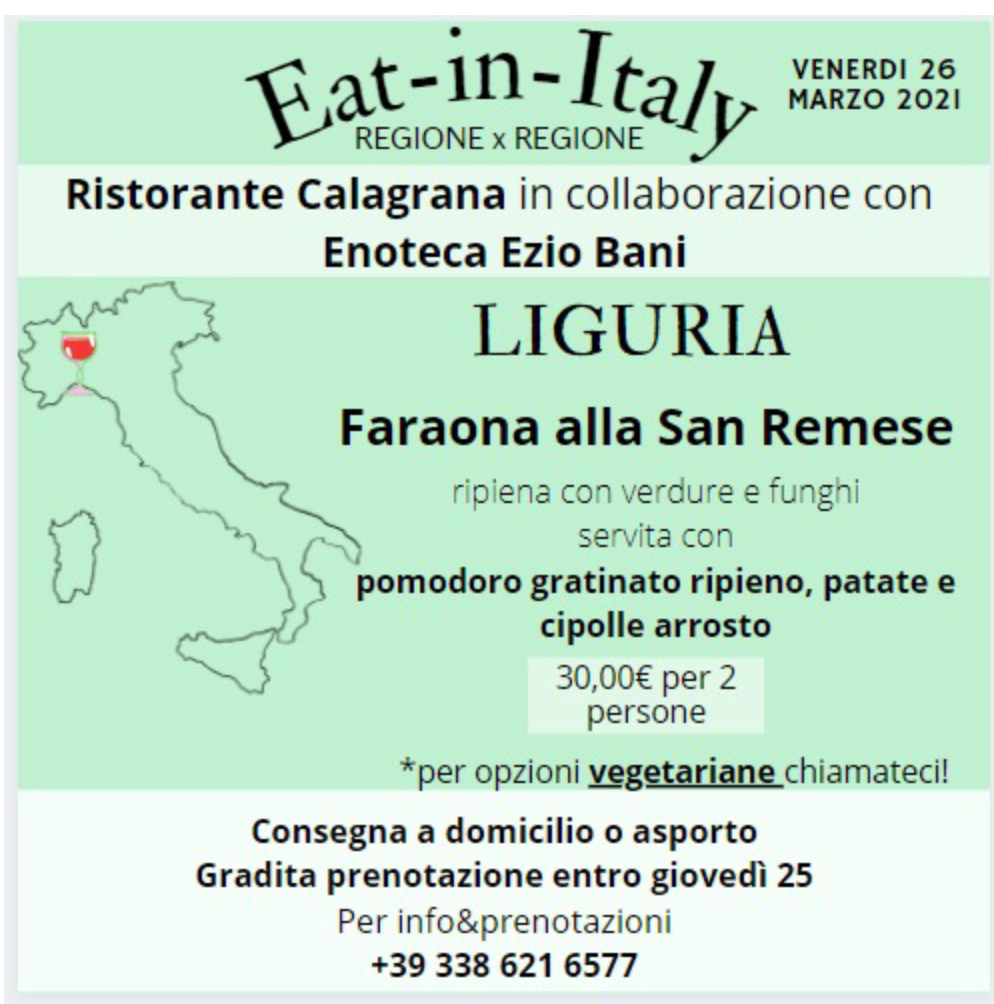 And here is the meal….so yummy. The guinea hen (Faraona) leg was boned and stuffed. Wrapped in ham. Mmmm.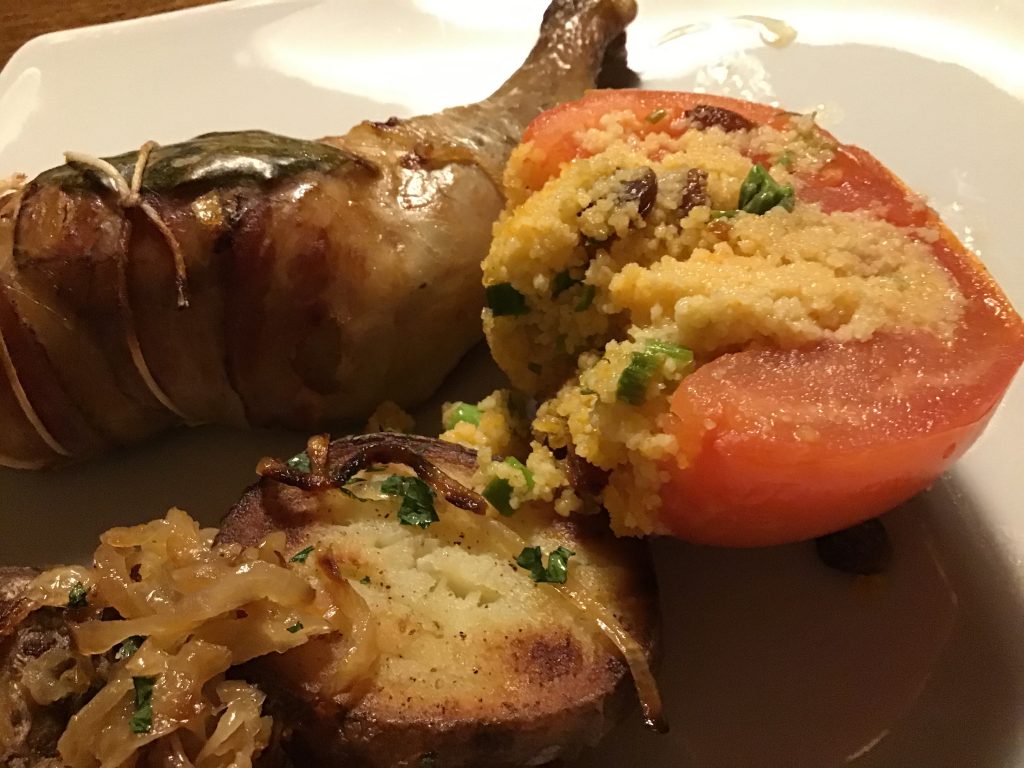 Today Italiano phrase. "Che casino" in English "what a mess" — One of my favorite sayings in Italian. Very useful. Pronounced kay casino.
~~~~~~~
Stay safe all 🌈