It was a gray day but it didn't rain as predicted. I had plans to visit the Saturday market which was buzzing with activity prior to Easter. There was a very rustic gentleman who was selling his asparagi del bosco, wild asparagus out of one of the booths I frequent, always a treat. I wish I had taken a picture of him! I bought two bunches. He had obviously foraged it in the hills, a big pastime here in the spring. It will be part of our Pasqua meal tomorrow. It is very different than "normal" cultivated asparagus.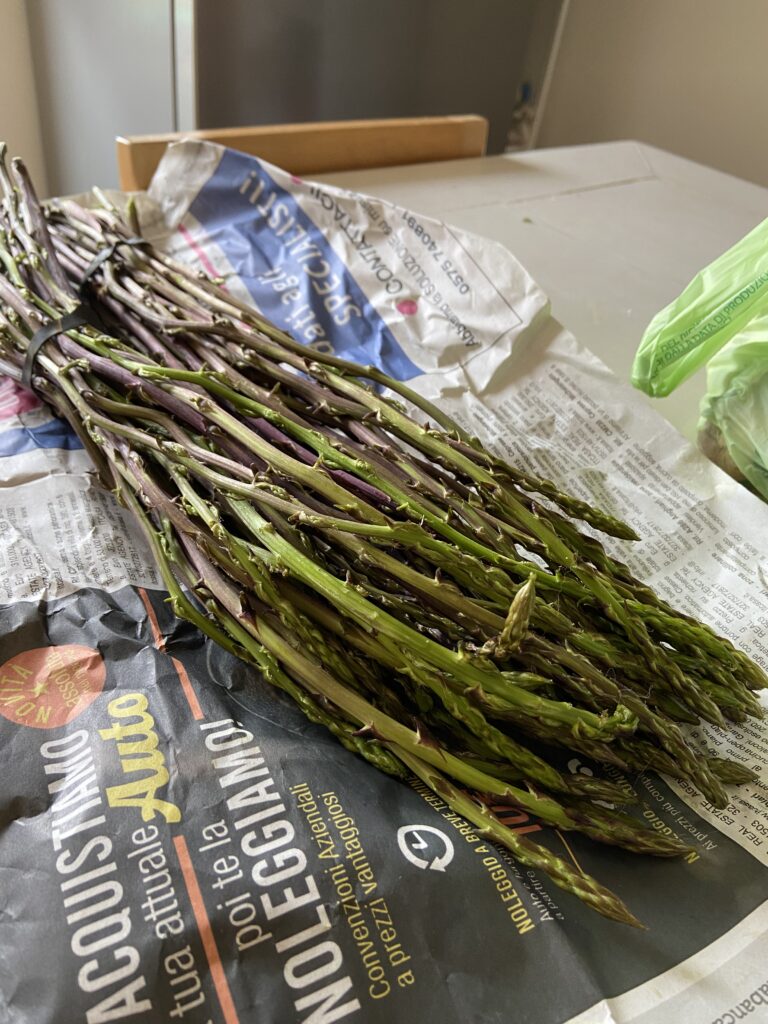 I also met up with Jane one if the buyers of our house in Centro. We walked through the house and I answered all her questions. It is looking good with new paint and the floors polished.
Afterwards, I walked back home and we met Jane and Christie for lunch at C'era una Volta near our house. It was lovely and we were the only customers. Apparently lunch was so quiet because everyone will come tonight and tomorrow for Easter lunch. A very busy time for them. We had pasta with asparagi del bosco and fungi. Very yummy. We also had their amazing antipasto plate with dozens of great things, as always.
Tomorrow is Pasqua, Easter and a big deal here. Then Monday is Pasquetta or, little Easter, a holiday and traditionally a day when Italians take to the hills for walking and picnics, or to their favorite restaurants, or beaches. I think the weather will cooperate.
Buona Pasqua a tutti! 🌺