Today was the last market before Christmas. It was quite festive. Many "buona festa" "buona natale" "Auguri" greetings. It doesn't matter if you aren't Catholic, or even Christian. Even our Muslim citizens were out and about and festive. Here are some pictures I took. First a bunch of the buskers and people who sit and ask for money. We have our share of them as probably everywhere does.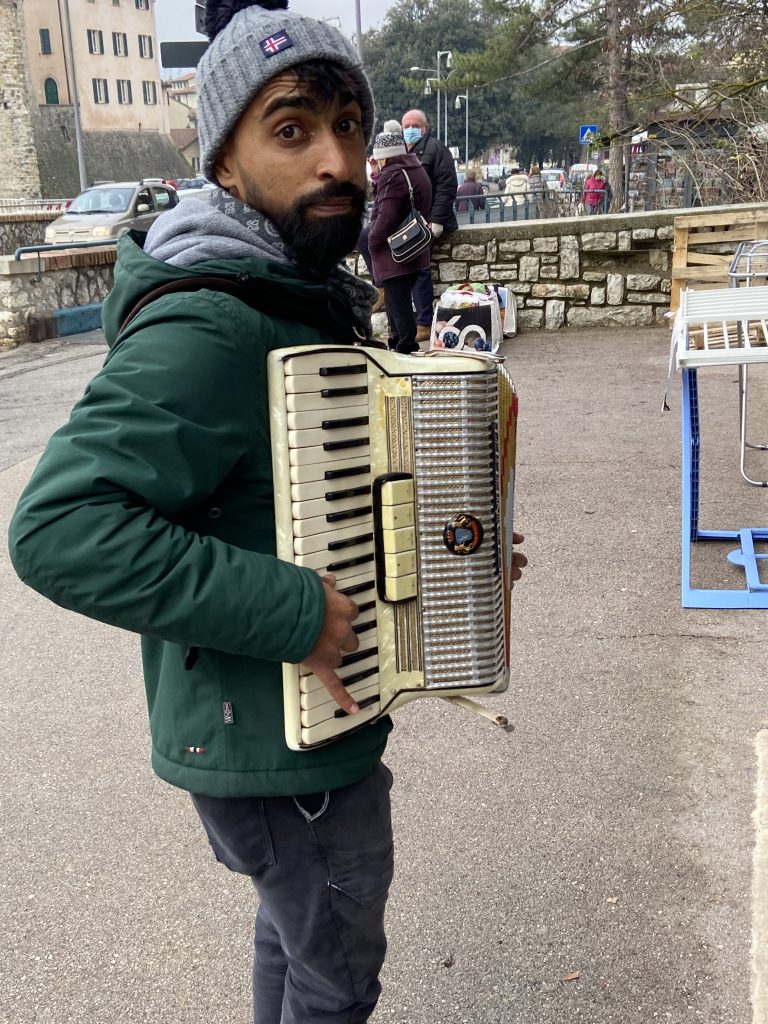 This fellow below is a regular. I always give him a coin or two. He sits politely, and waits.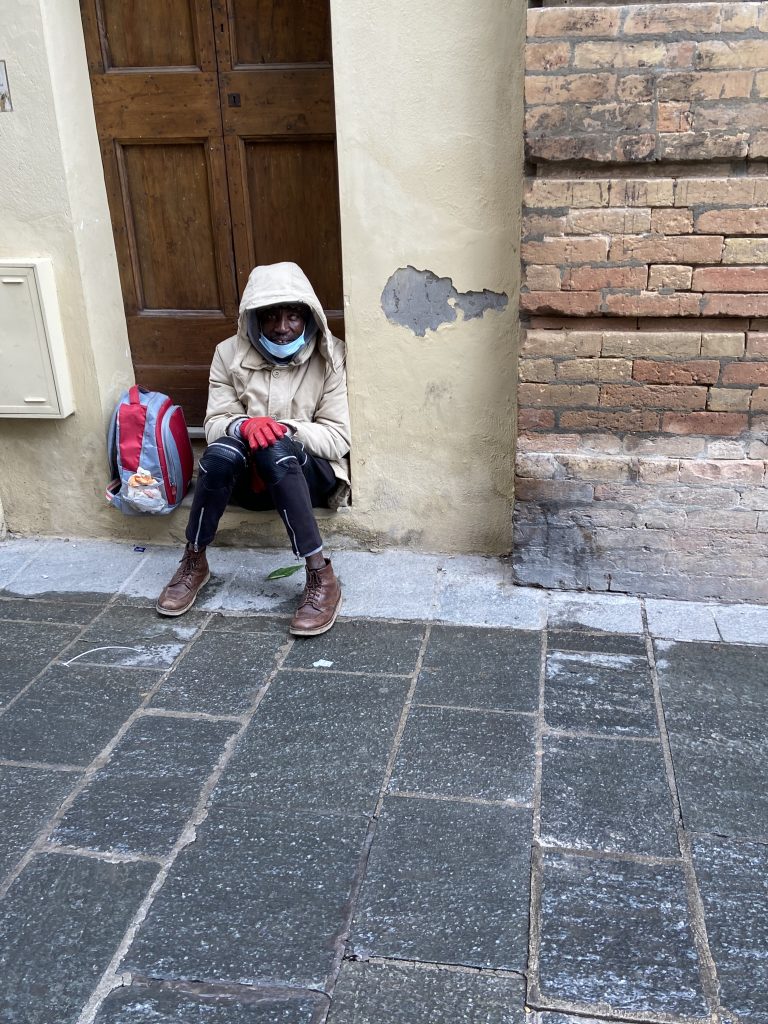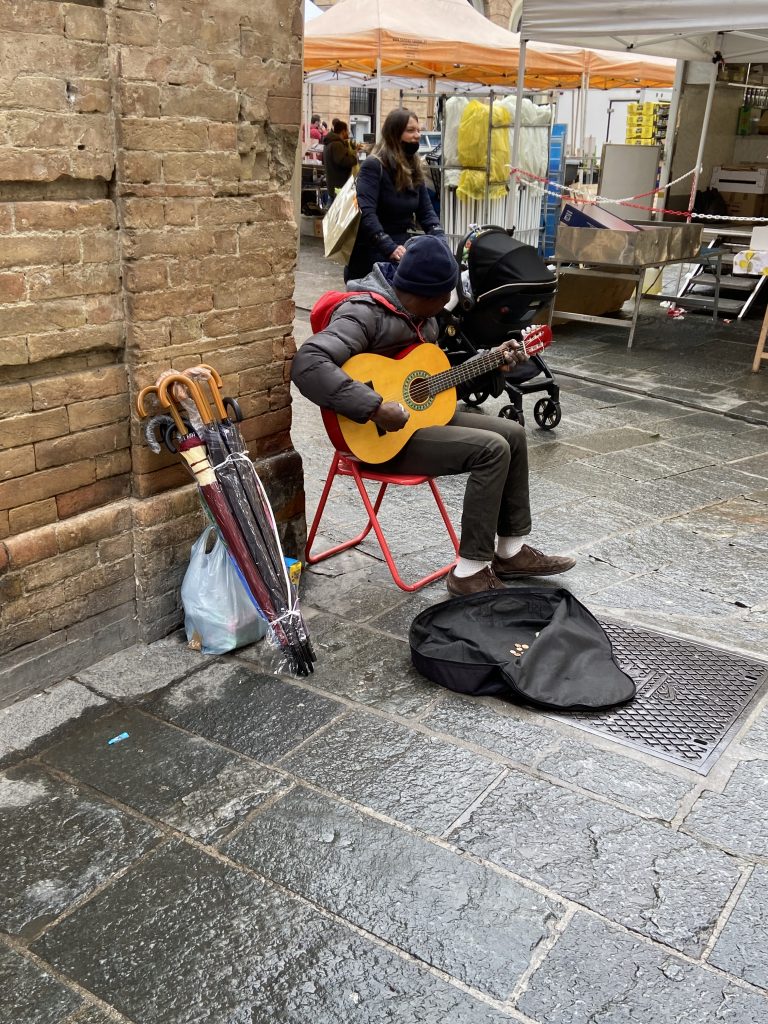 The entrance to the main piazza.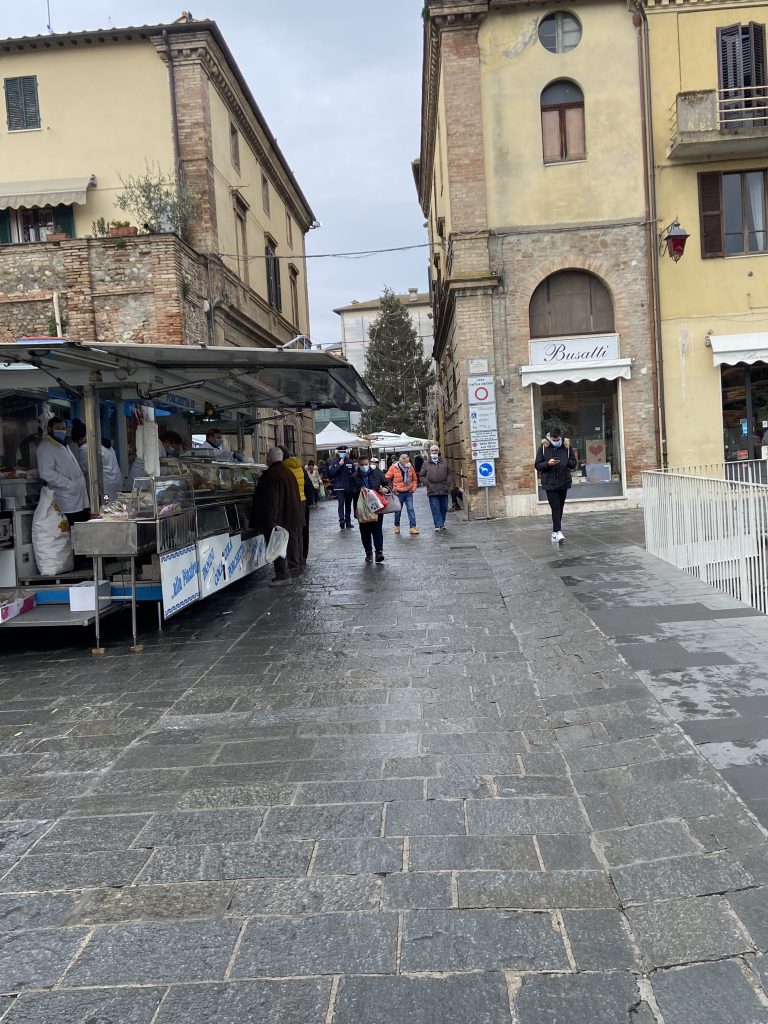 ~~~~~~~
On a different note. I took some pictures of the Christmas windows around the piazza and adjacent streets in the Centro.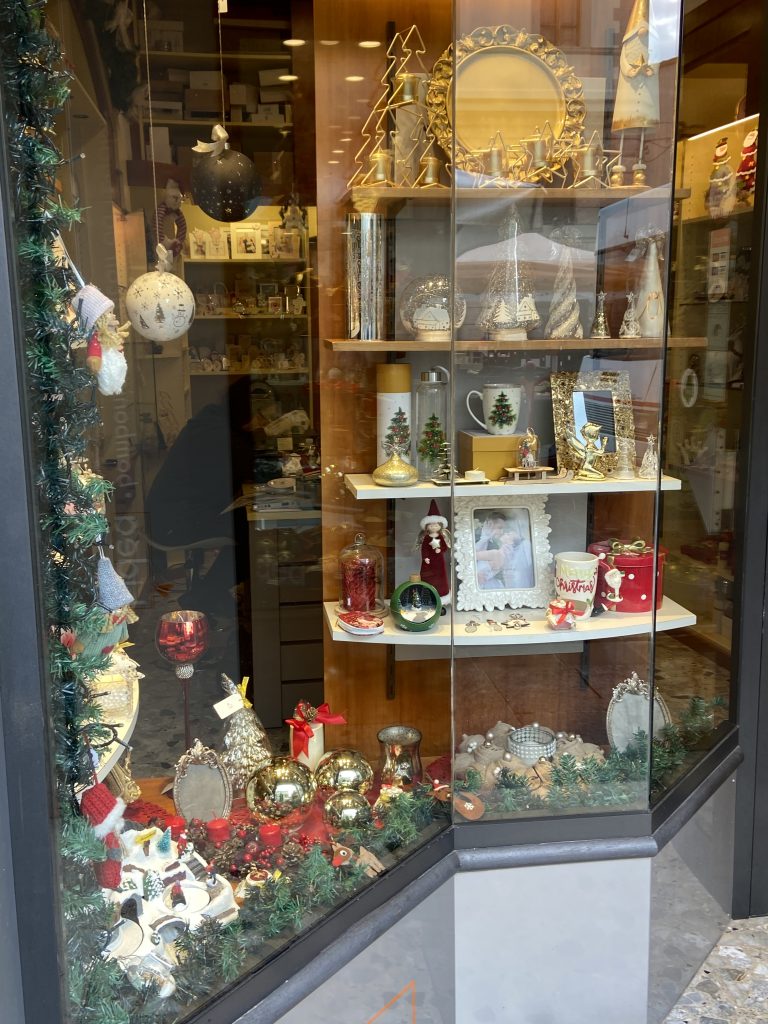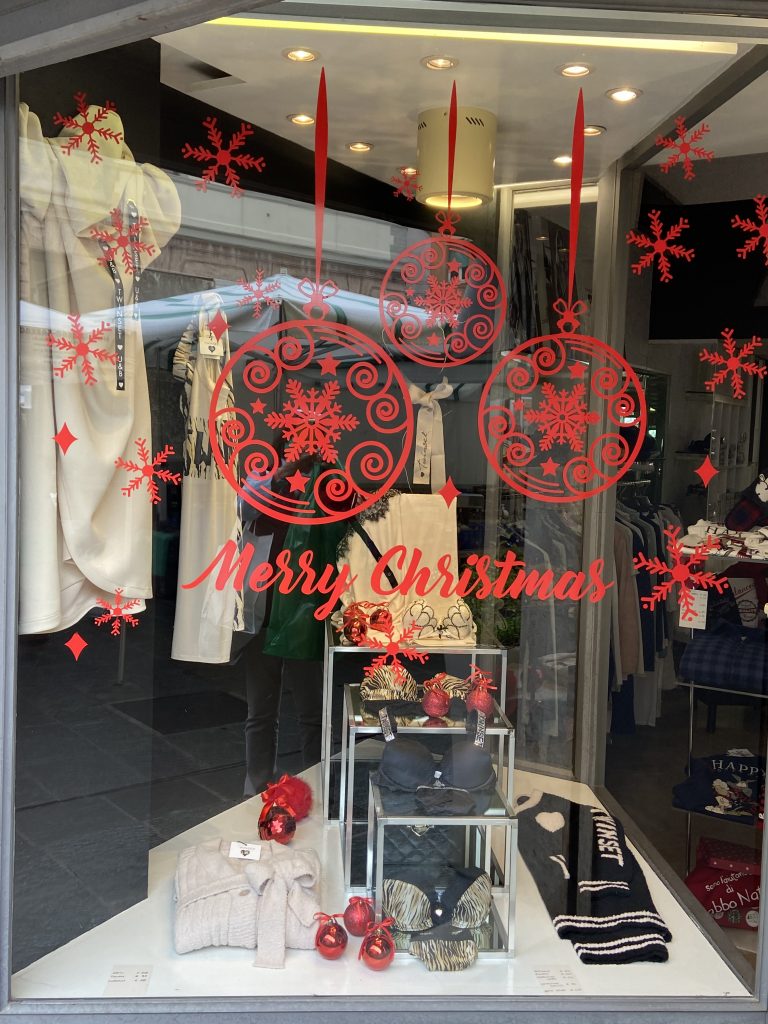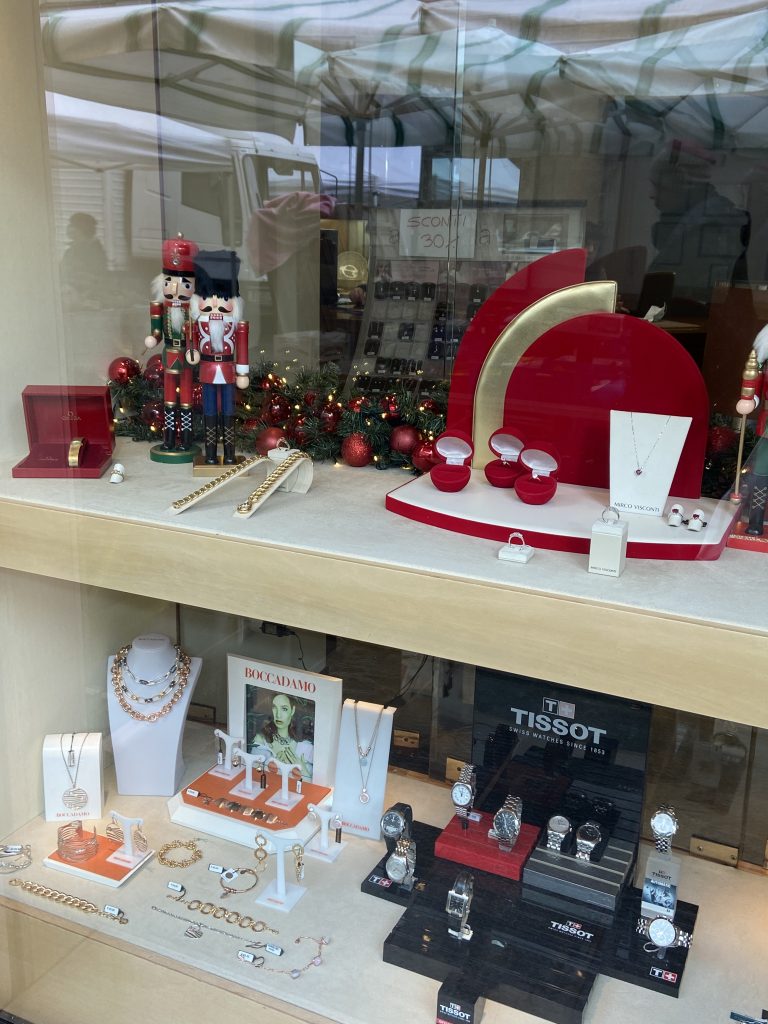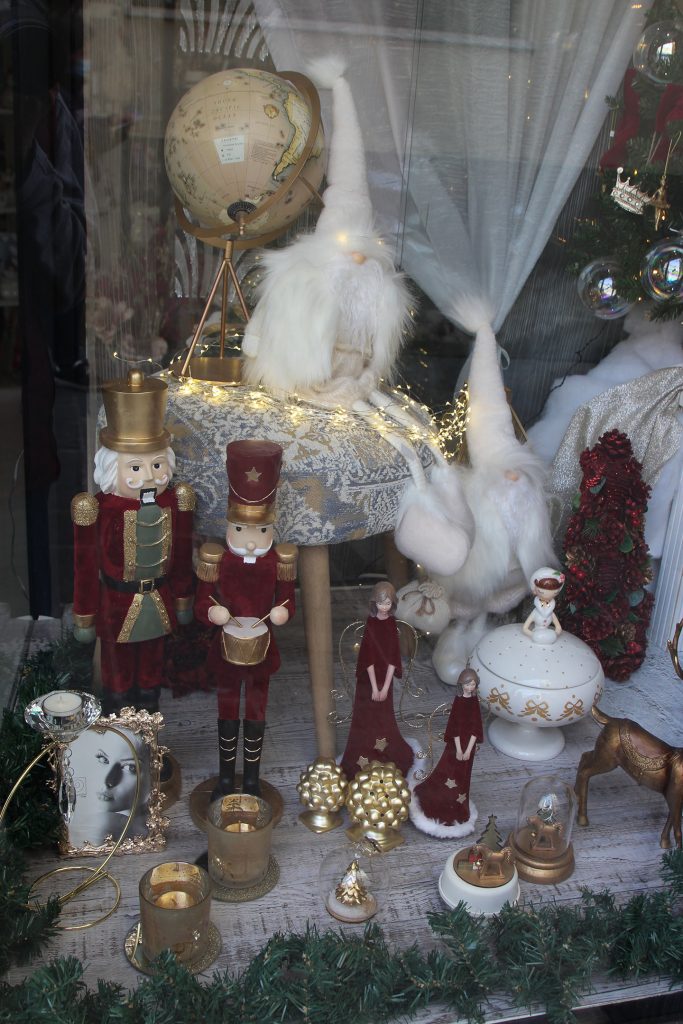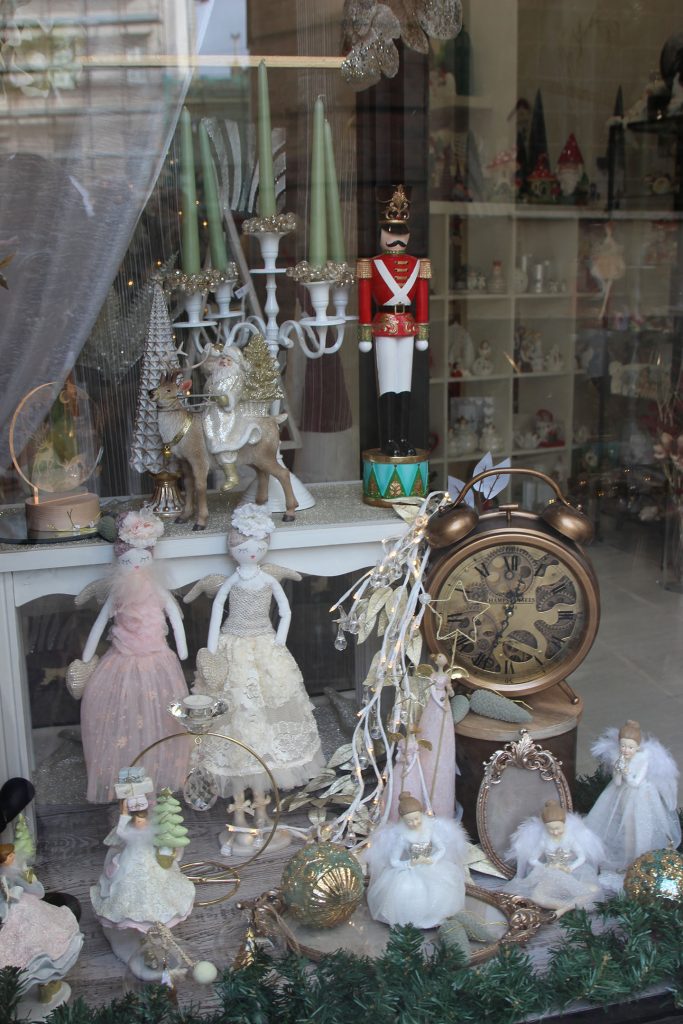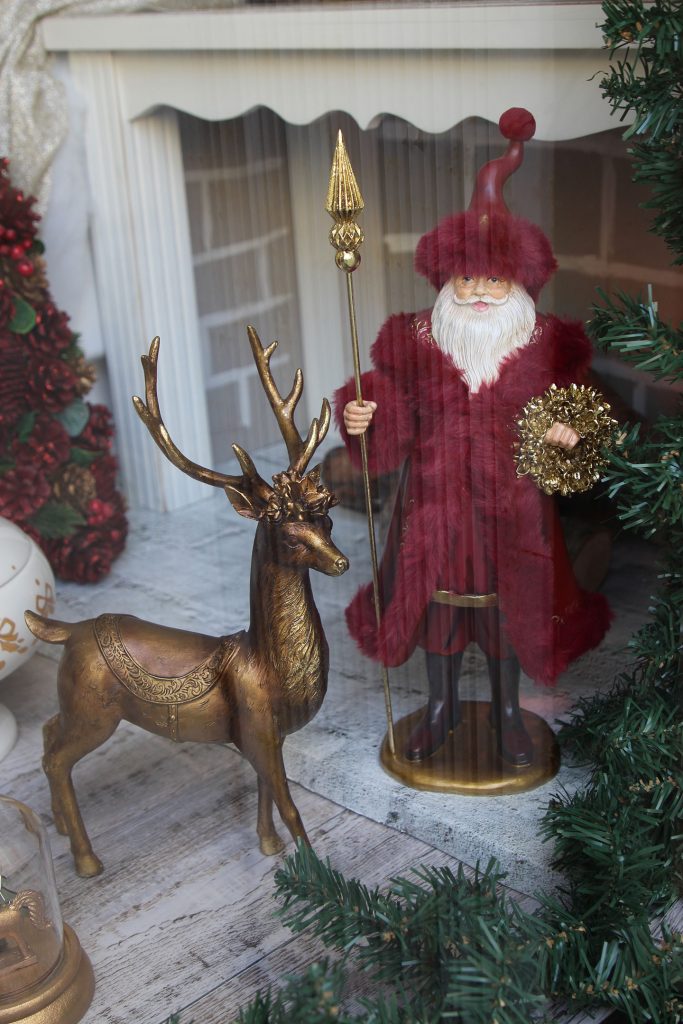 The shopkeepers care and work to make their stores attractive for the holiday. I enjoy seeing their efforts. Ciao for now!