I was, for some reason, craving this particular pasta from Sicily. A super simple dish which comes together very quickly. All you do is take about 6-8 anchovies in oil and put them in a pan with a couple tablespoons of olive oil and cook mashing them until they melt into the oil. Add a handful of pine nuts and cook a bit, then a chopped garlic clove and a handful of soaked and drained raisins or sultanas and a few stalks of minced parsley. I also put in some hot pepper flakes (natch😉). Cook the spaghetti and drain, saving some water, and toss into the sauce with some water as needed to make a creamy sauce. Serve with grated cheese if desired. Super fast, super easy, and super yum.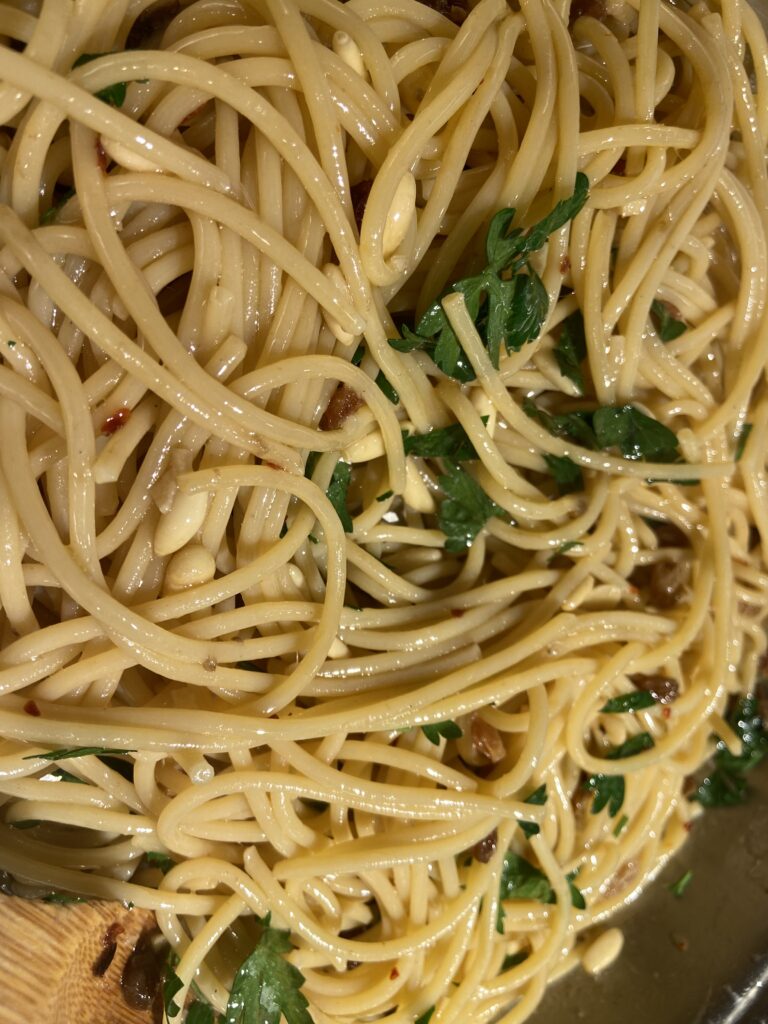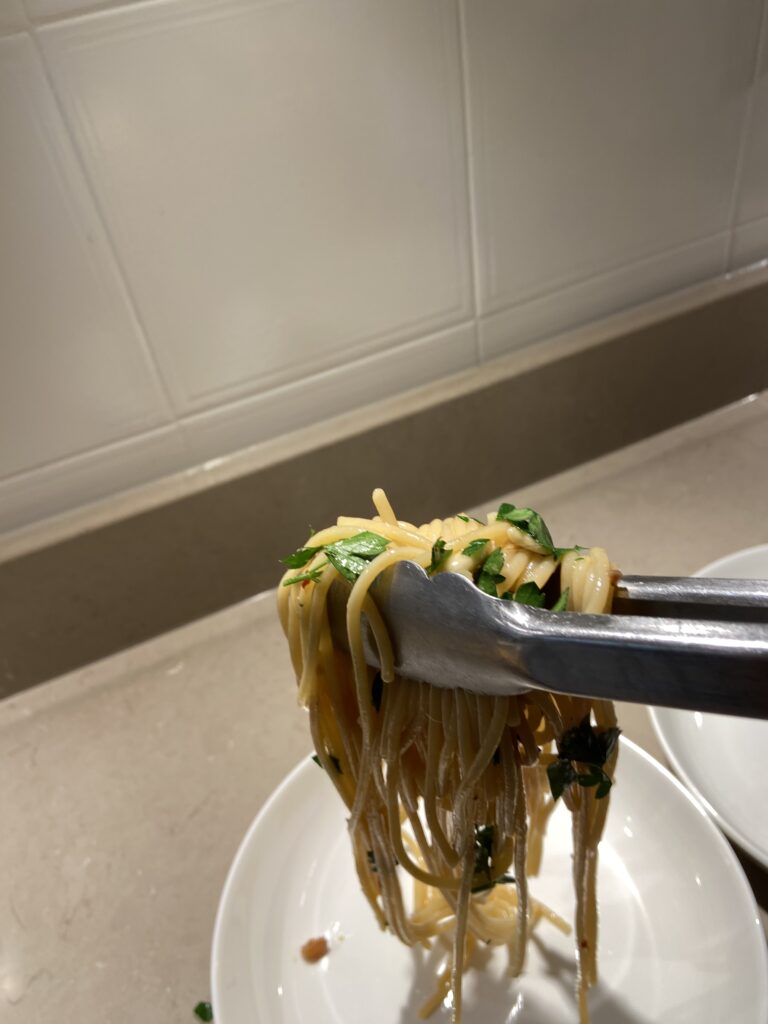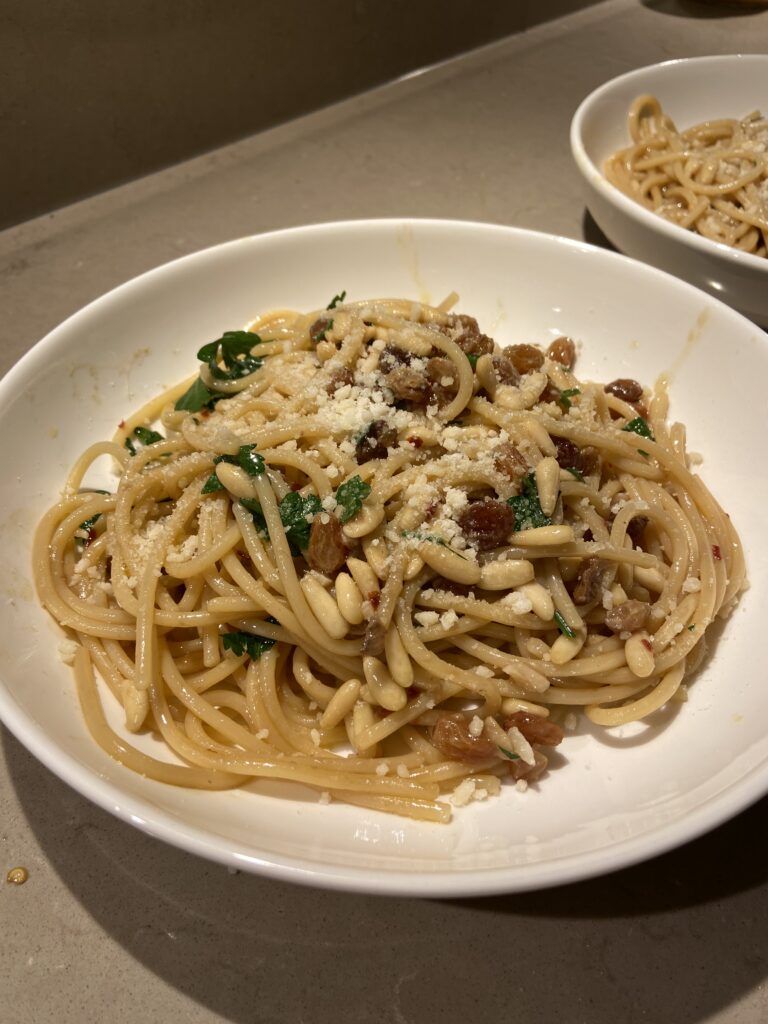 It pushed my pasta craving buttons perfectly. Tonight, southern fried chicken and potato salad! I'm nothing if not eclectic. 😄
Tomorrow we lunch with friends at Calagrana. We had a lot of big storms yesterday afternoon into the night. The world nearby is washed clean after weeks of drought and it is beautiful now. Clear with brilliant blue skies and puffy clouds. It is very cool with highs about 22C today and downright chilly in the night. Loving a break. The heat will return.
Here's a picture over by Assisi up on Monte Subasio. My friend Doug Hunt took it. It is the road to his house. The colors are amazing and the world so clean after the rain. Enjoy! 💕 Umbria is so beautiful!