The weather has turned perfect after the heat wave. Highs in the low 90s – 33C here. Breezy and low humidity. Last night we had the most spectacular sunset which I want to share. No enhancements, all natural.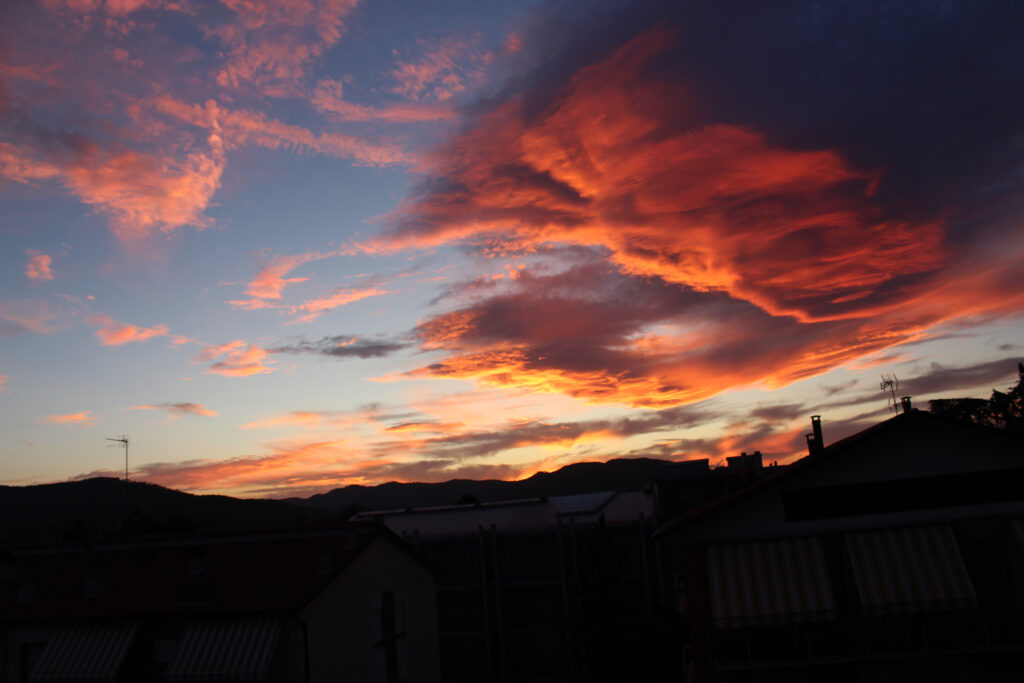 Now that the heat has broken it is not so bad to cook so I have been cooking some. Nothing heavy. Last night a tuna salad stuffed tomato. Not cooked obviously. Quite nice, and as a side we had friggitelli, small green peppers which we fry and eat as a side or antipasto. Last year we grew to love these in Spain as tapas. I was thrilled to find them here too.
Last night, a shrimp dish. Hot honey shrimp on summer slaw. It was nice but next time I'll be adding something spicy, like a sliced jalapeño.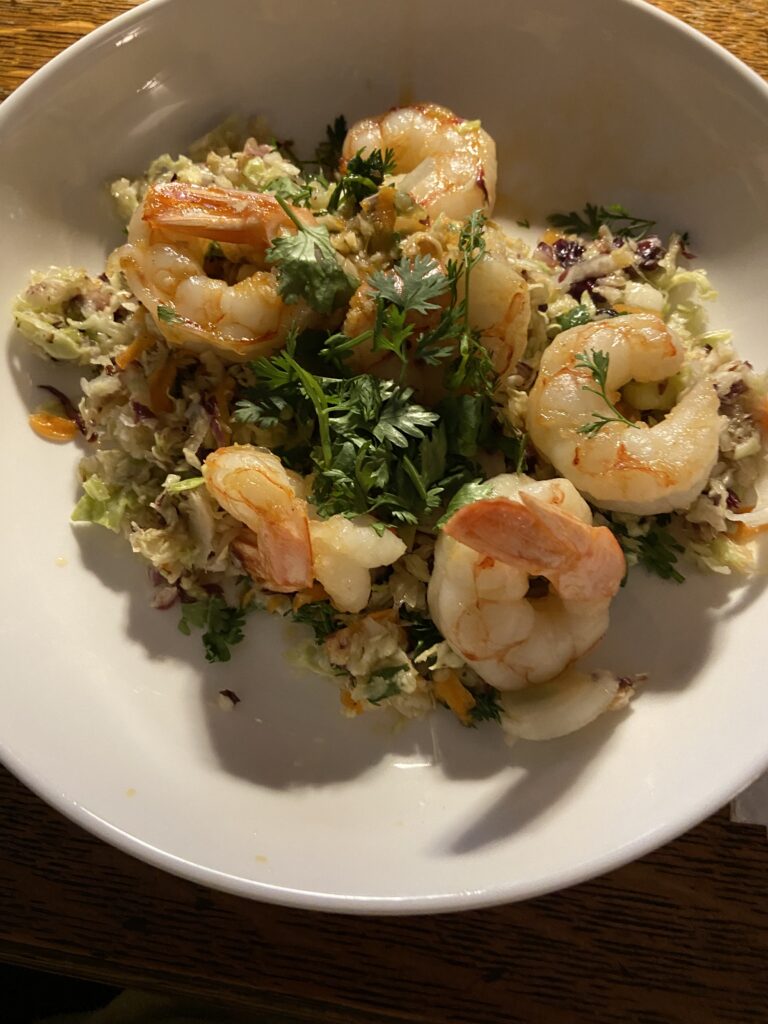 How does my garden grow? You ask? The tomato plants are ENORMOUS and I'm excited to see our first ripening tomato!!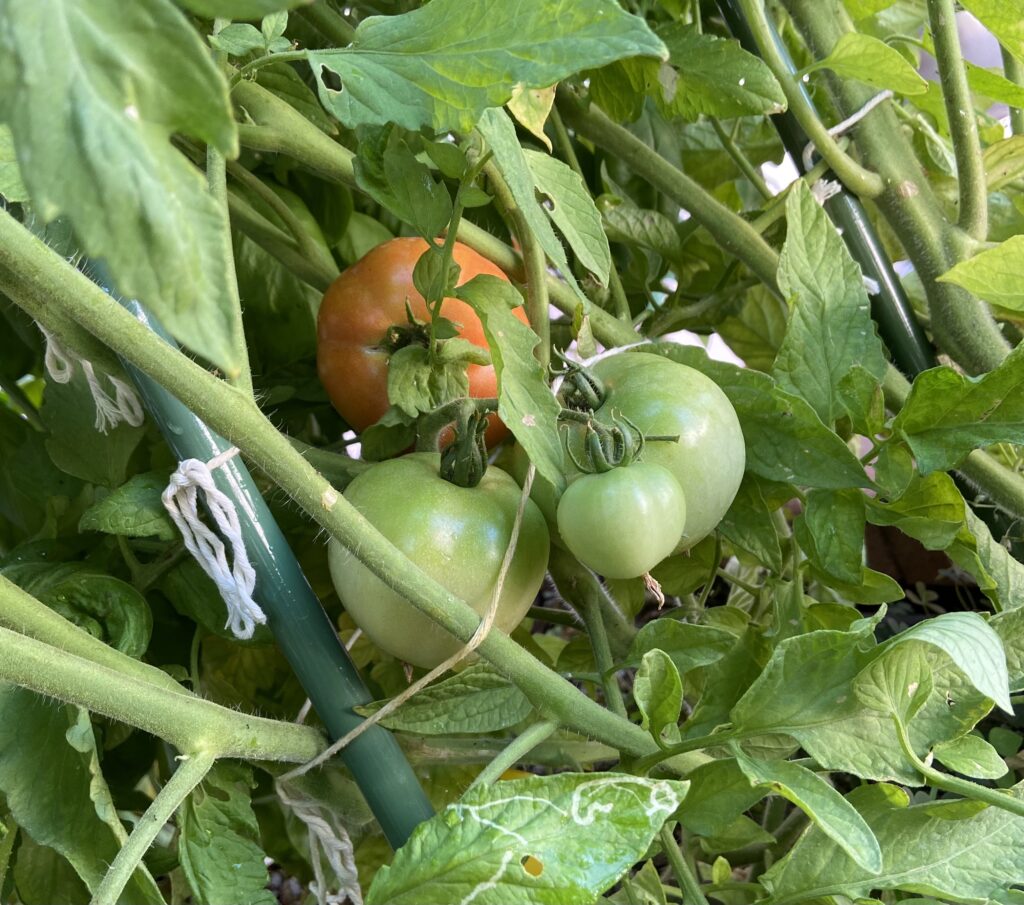 Can't wait to try it! Happy summertime a tutti!