Thanksgiving 2021 was a far cry from Thanksgiving 2020. Then, we were headed into a long, strict lockdown. No gatherings were allowed. So it was especially joyful today, to spend a day with friends having a scrumptious pranzo, and giving thanks. Calagrana had sent out a Thanksgiving menu invitation for Pranzo today. Susan and Gary decided to host a table of nine, of which we were two. There were six Americans and three Italians. A nice mix of the two languages.

In the restaurant there were several other tables. A table of seven Americans who we didn't know next to us. A table of six, four which were friends. Two Americans and two British. Then another table of four which we knew, some Americans and some British. And finally a table of two British who we didn't know. On the way out I wished the table of seven next to us happy Thanksgiving. They were visiting here and had rented a villa. There were the matriarch and four daughters and two spouses. They were from Portland Oregon, Sacramento and New Jersey. I think they said they were here for a couple months until January. Our meal started with appetizers, four types, an egg roll with dates inside, cheese, sausage rolls, and fried shrimp. Then we had spiced pumpkin soup. Yummy.
Then the main course. Of course Turkey! And a whopper, a 38.4 pound Tom turkey. Here, there are female turkeys which weigh minimum 15 pounds. And male turkeys which start at about 33 pounds.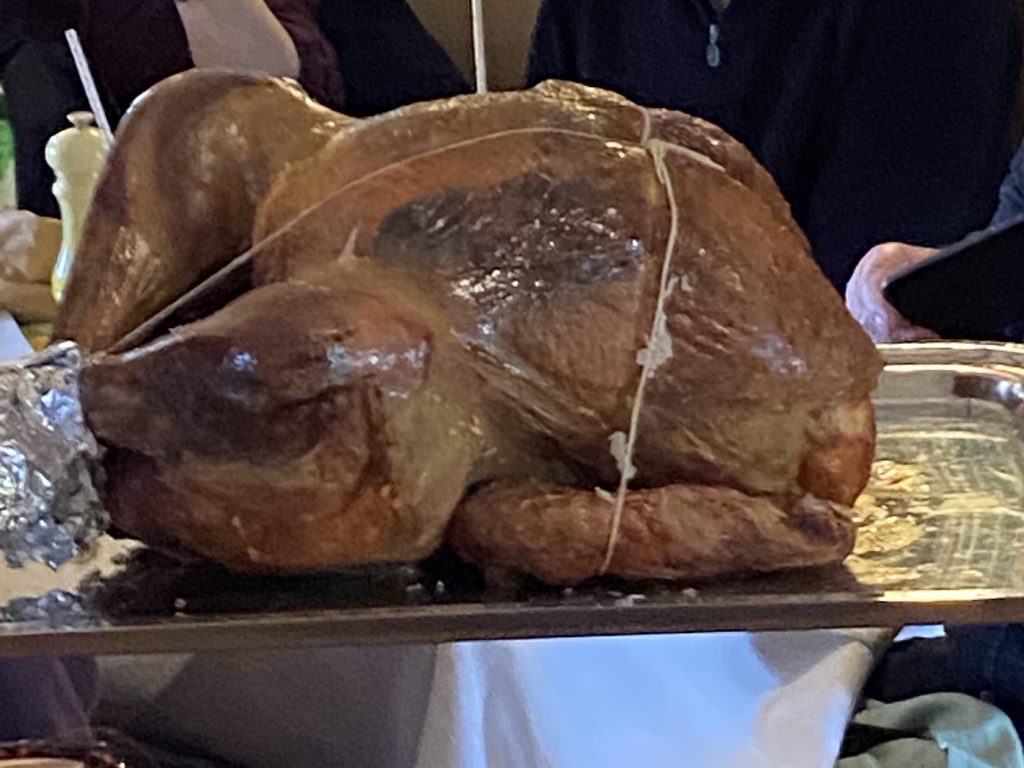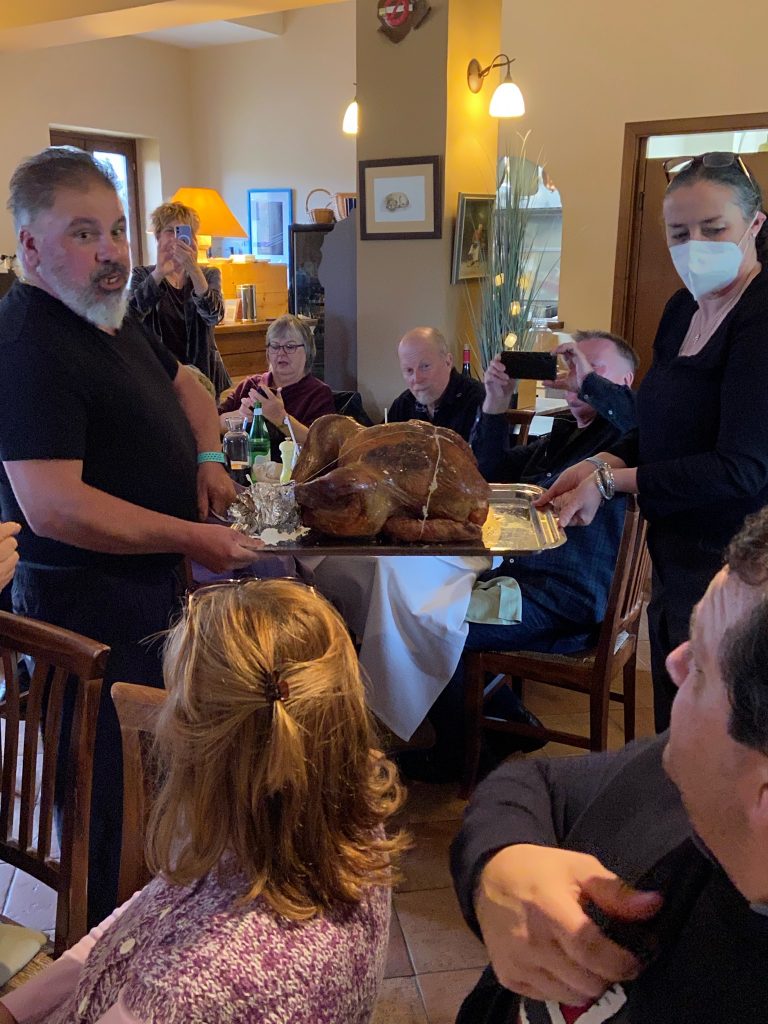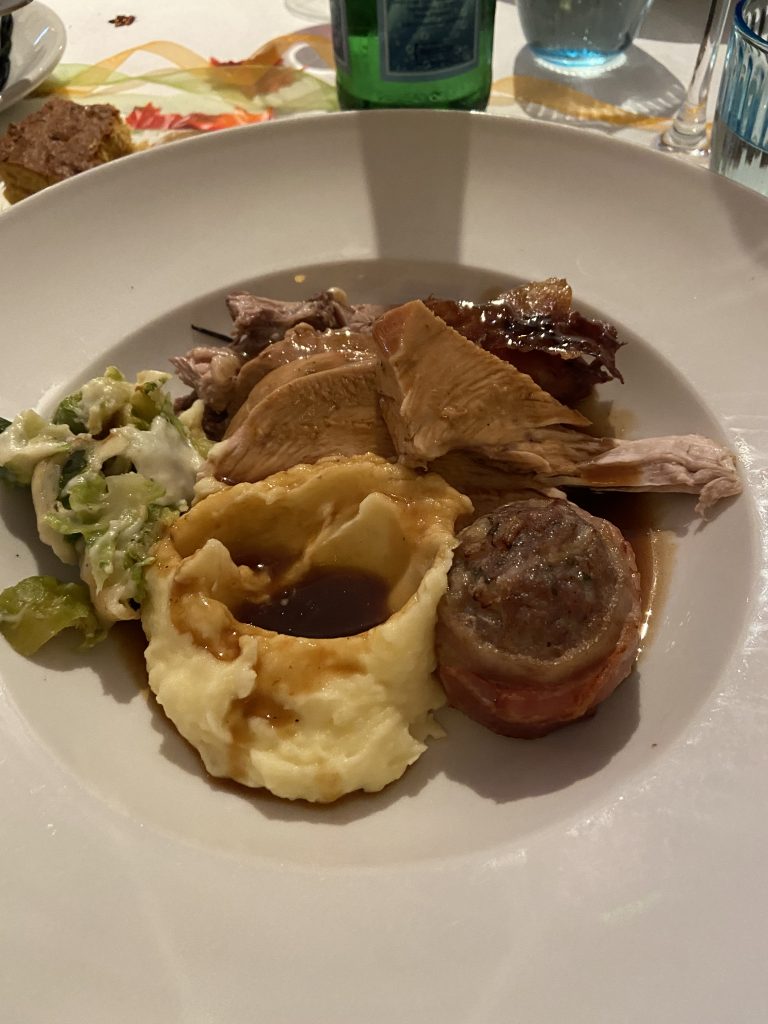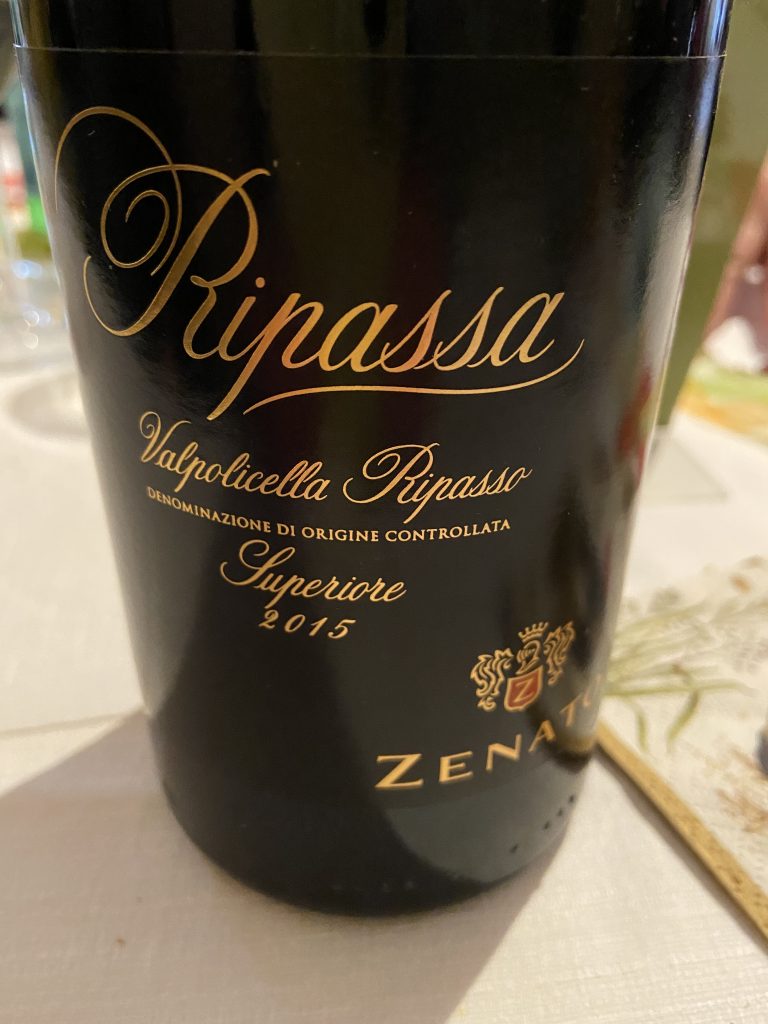 Sides and sauces. A really good cold green bean salad in a slightly vinegary sauce and toasted sesame seeds and sunflower seeds. Cranberry sauce is not possible here so we had a sauce of sweeter berries. Brussels sprouts.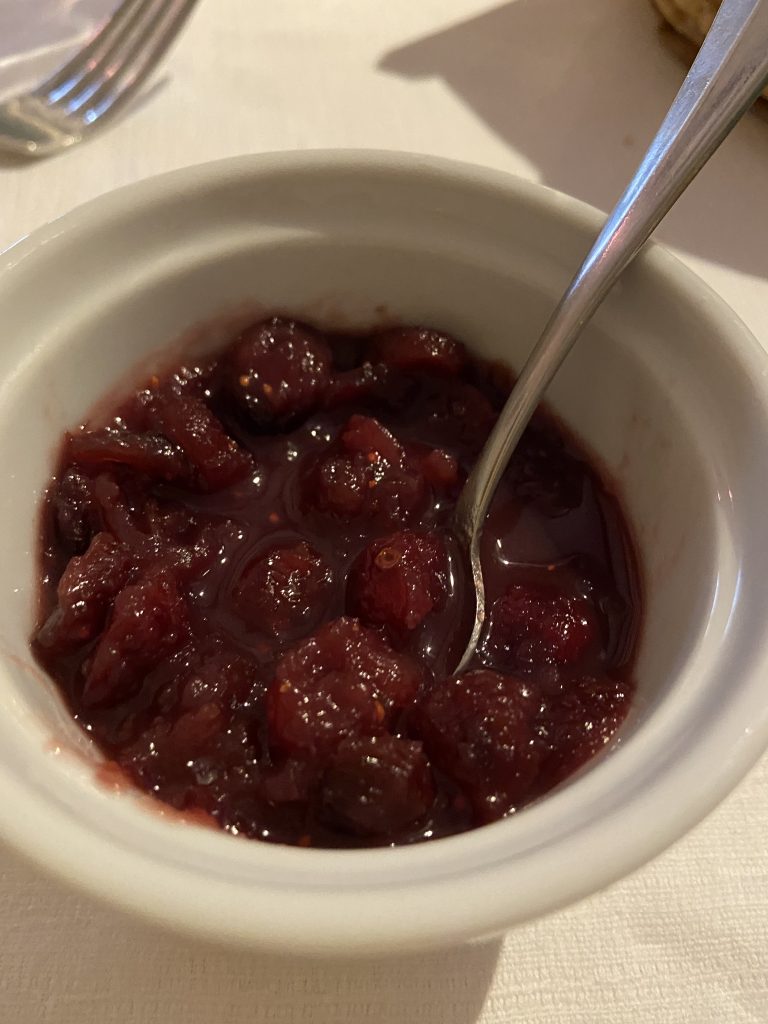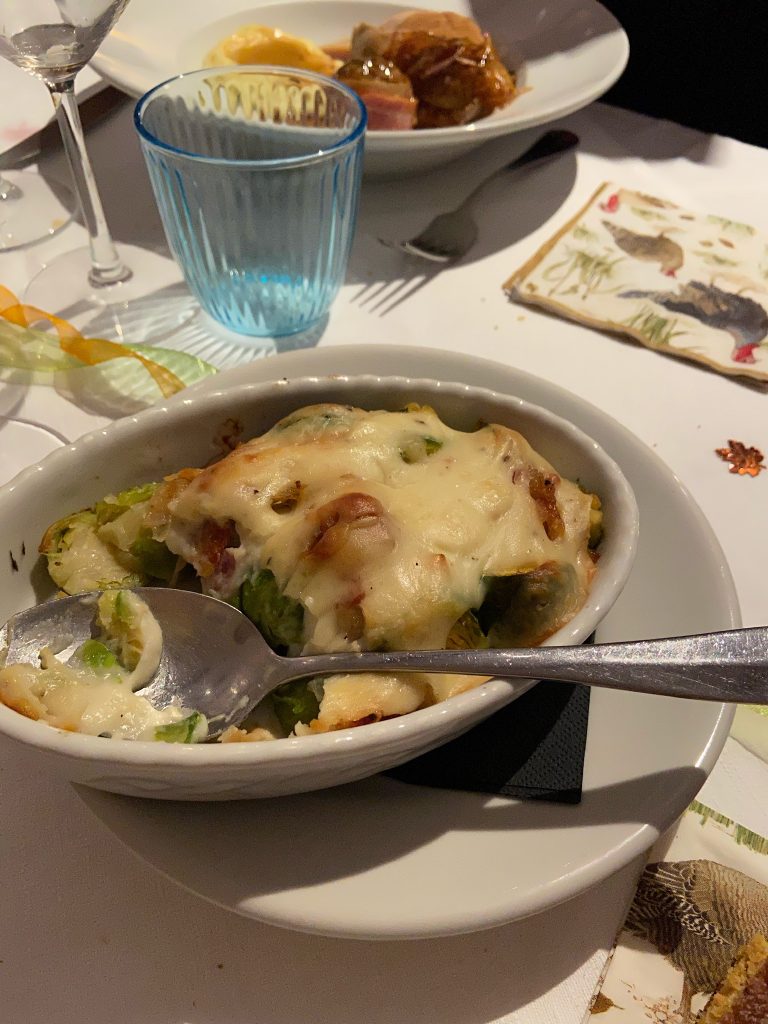 Dessert was a apple plum tart. Everything was scrumptious. The company was fun and warm and it was such a pleasure to be, once again, sharing a holiday with friends. Two years is a long time to be bereft of friends and family. Speaking of which, I called my sister when I got home. I miss being with her a lot. Especially on holidays like this one. FaceTime is nice but not quite the same 🥺.
Happy Thanksgiving to all!