Saturday morning. It was sunny and no fog. Always a good start. But it is chilly. And windy. We are headed to our first freeze on Monday. During the night the wind had come up and it was rattling the shutters, which I had to partially close to stop the banging. When I looked out our big picture window I saw, across the horizon to our north, a large cloud bank. I thought nothing of it. I looked out at the piazza to check the mercato. Half of the vendors didn't have their tents erected because of the strong winds.
I did some chores and returned some time later … the cloud bank had crept closer. I checked the weather report. Sure enough, Città di Castello was getting a storm. In a short time the cloud was looming ominously. I took a picture. Such blue sky ahead of the storm.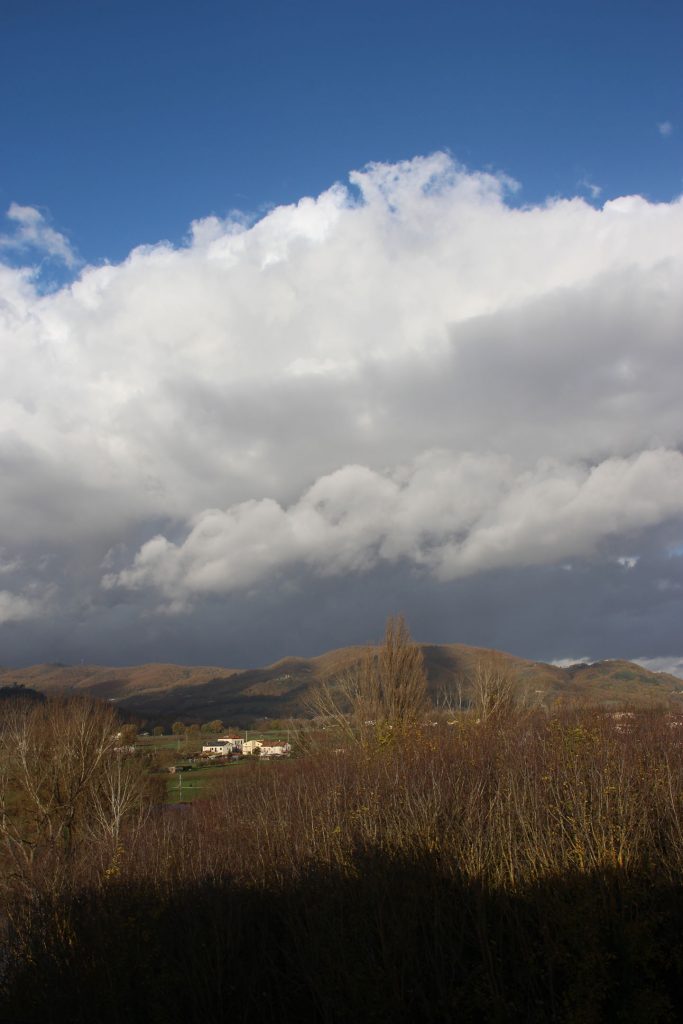 Suddenly, the rain came lashing down. I could hear it pounding on the high, terra cotta ceiling in the living room. I worried about the vendors. But they had figured it out and had gotten their tents up in time! The rains lasted only a short, but violent, time.
I was cooking a pot of black beans on the stove but as soon as they were done I headed out to the market with my big camera to shoot some photos. I also visited the stalls and purchased some nice produce. I dropped in on Books for Dogs. They weren't busy so I chatted for a bit. Next I visited CeramicArte, the Deruta ceramics shop here in town. Laura Tomassini is the proprietor and incredible artist. I had purchased a small luminary which I wanted to pick up, and I also wanted to take some pictures of her beautiful works for sale. I plan a blog in the next day or two about Laura and her shop. Here is a picture of my luminary. A candle goes inside.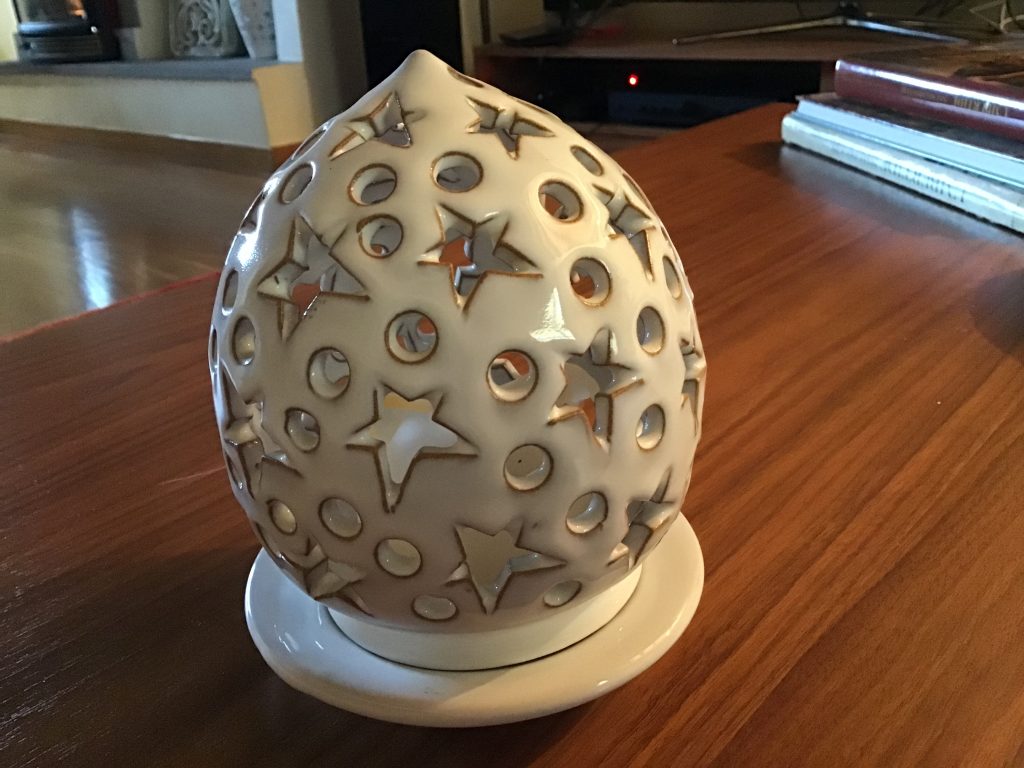 So without further ado…enjoy the photos. First, the clearing after the storm…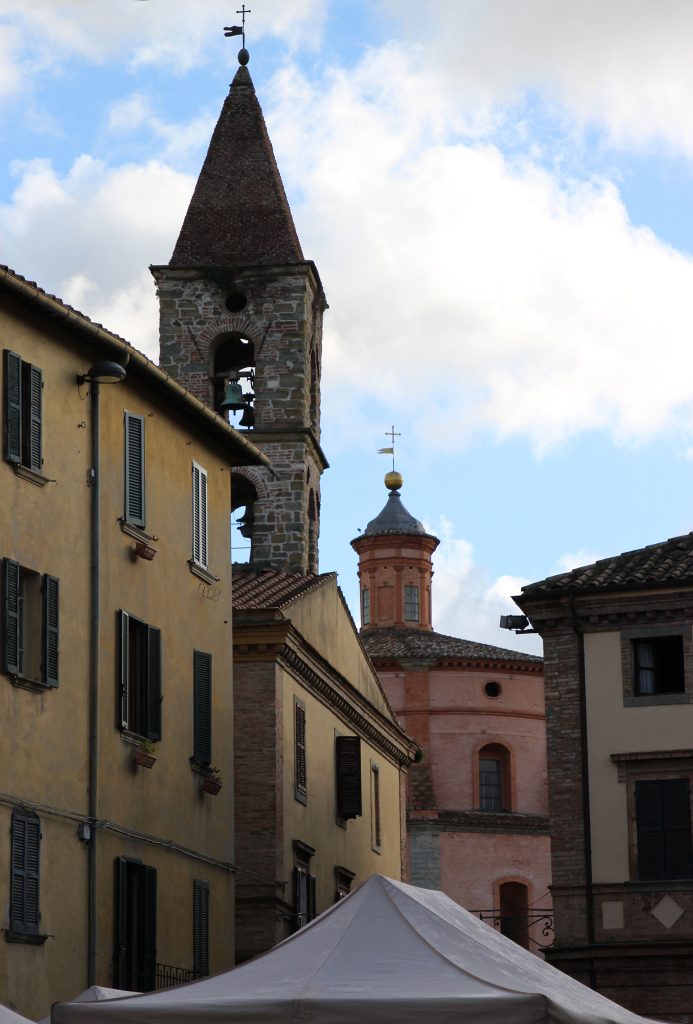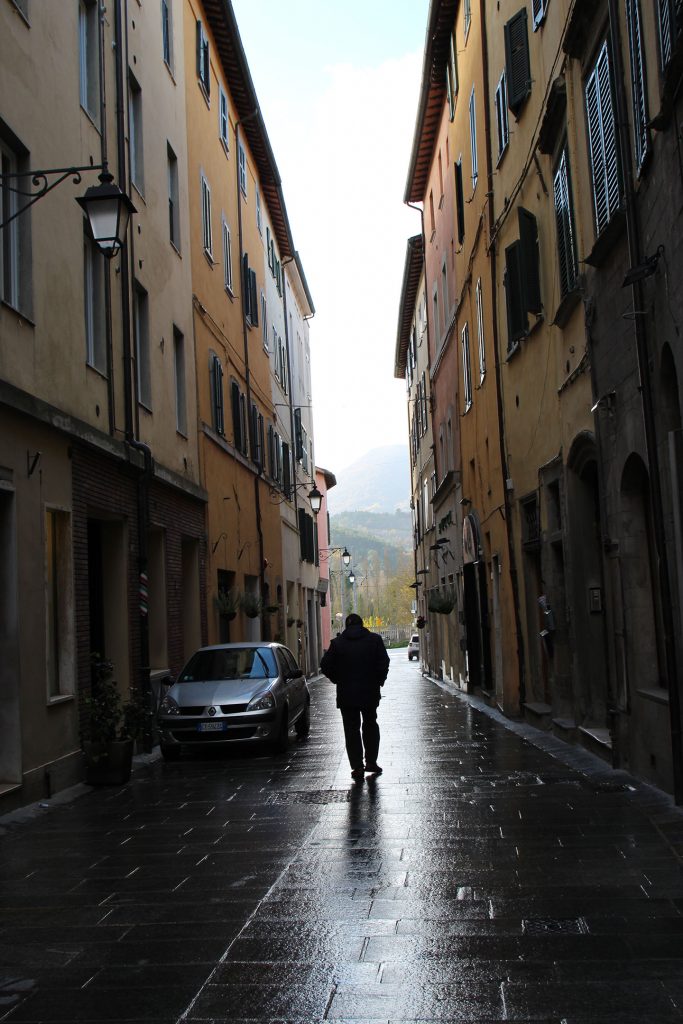 Just some of the veggies in the market.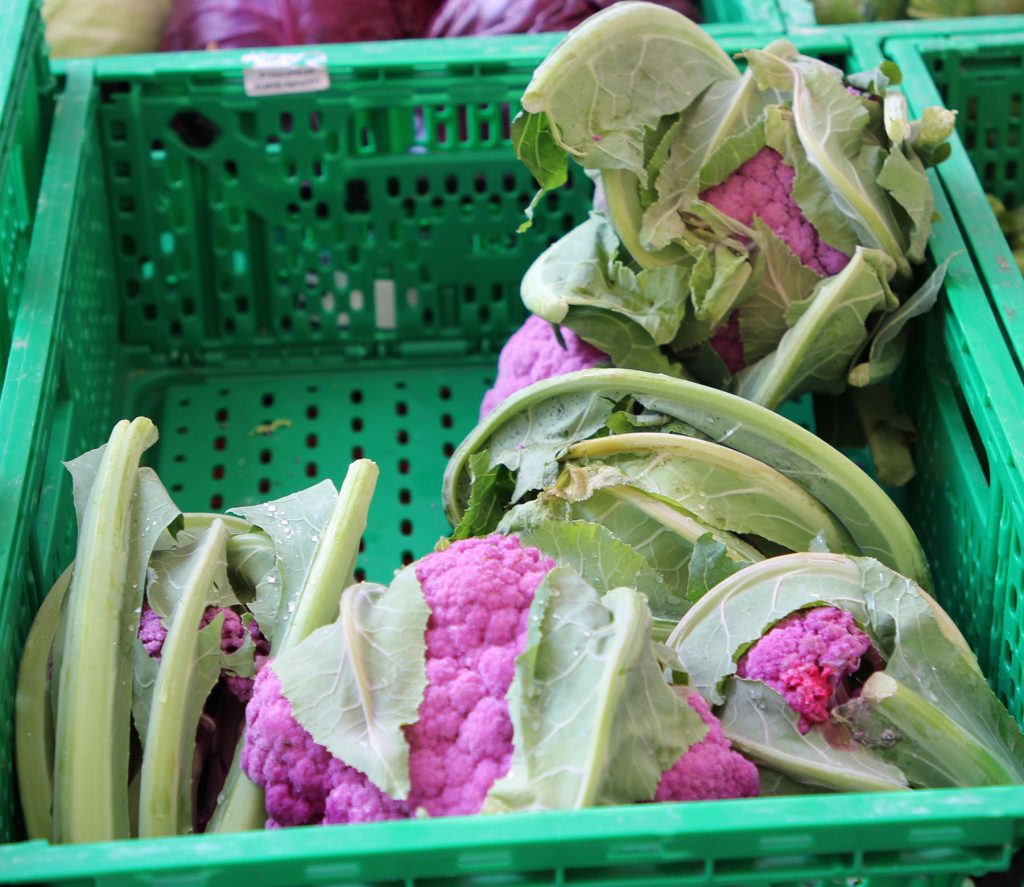 The extremely huge green vegetable below is not a big celery, although it looks somewhat like it. It is called gobbo in Italian and cardoon in English. I made it once but decided it wasn't worth the trouble.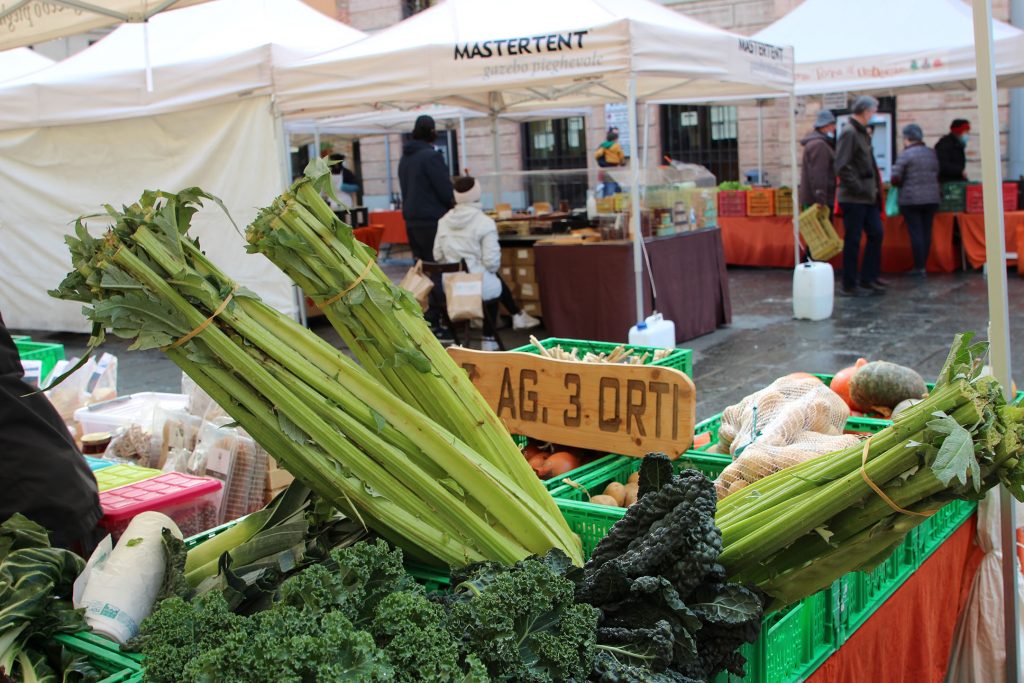 I took a little stroll and noticed the oak tree in the parking lot was loaded with acorns. Too bad there are no squirrels to eat them. These oaks do not lose their leaves in the winter, unlike the ones I am used to on the US east coast.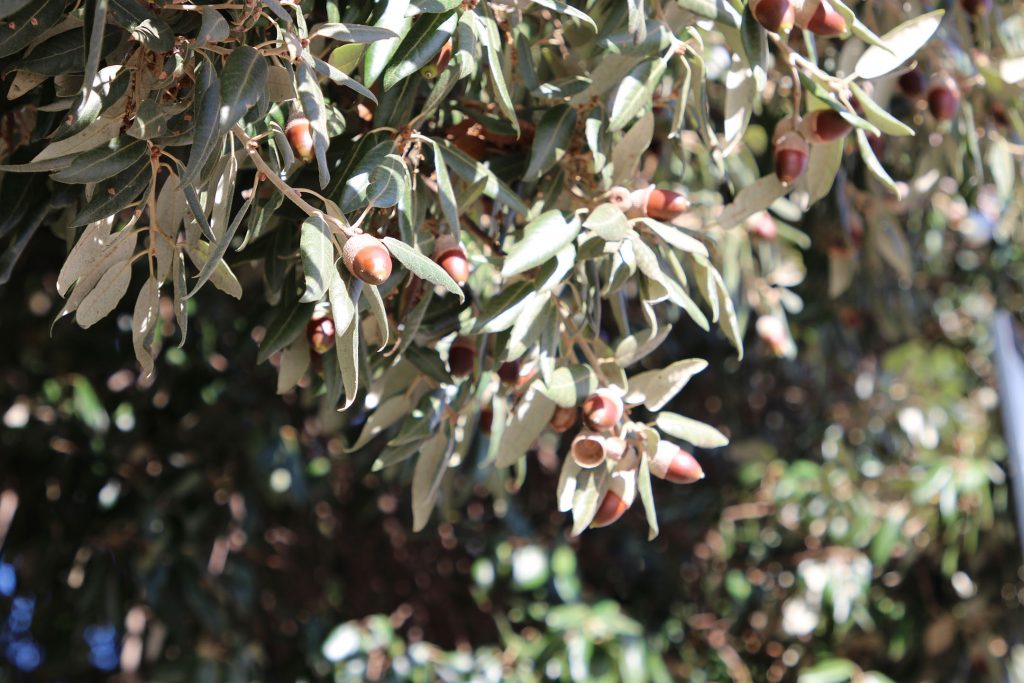 Our new path behind our house and down to the river is finally finished. New cobblestones and lighting the whole way. It WAS awfully dark back there. So nice!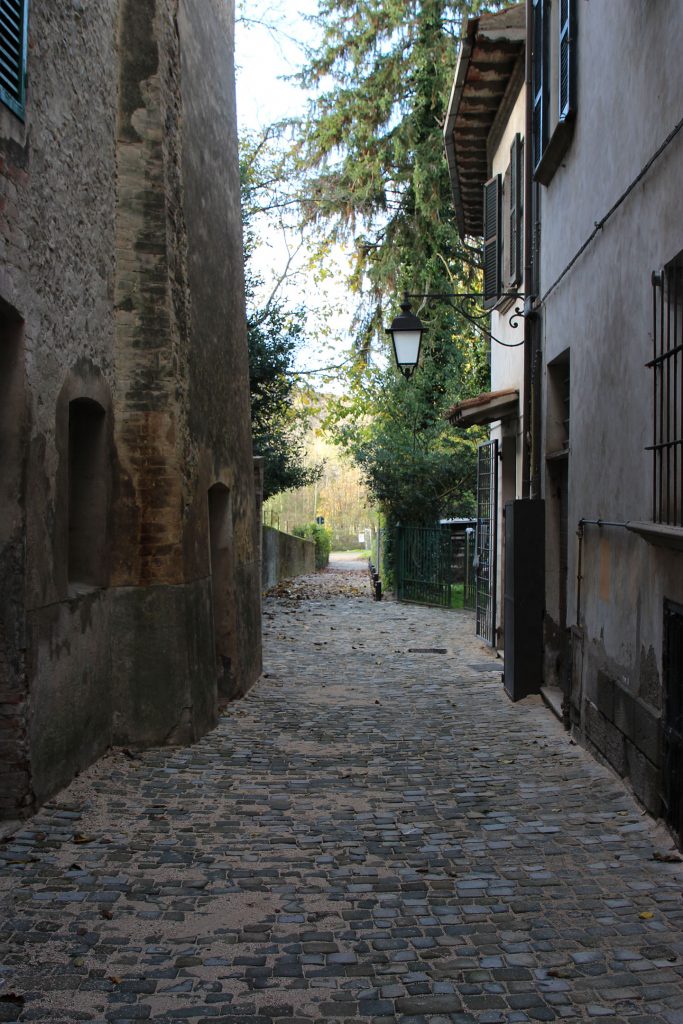 I went to the Egyptian vegetable stand for avocados. They have consistently the best. I am making chilli and wanted them to go with it. I stopped into Angelo's Alimentari downstairs from our casa as my final stop to grab some cans of tomatoes, they are also for the chilli. I love a good chilli on a cold night. I told Angelo about it. He and I like to exchange recipes. Like all Italians, he loves to cook, eat, and talk about food. And he speaks no English…so I get to practice my Italian 🙂