Well, time winds down. Doing the final move stuff. I am a Capricorn and therefore a very organized person. Also, my OCD husband says I am OCD too. Well, maybe so. I have a system with all my rooms color coded. We shall see how that works!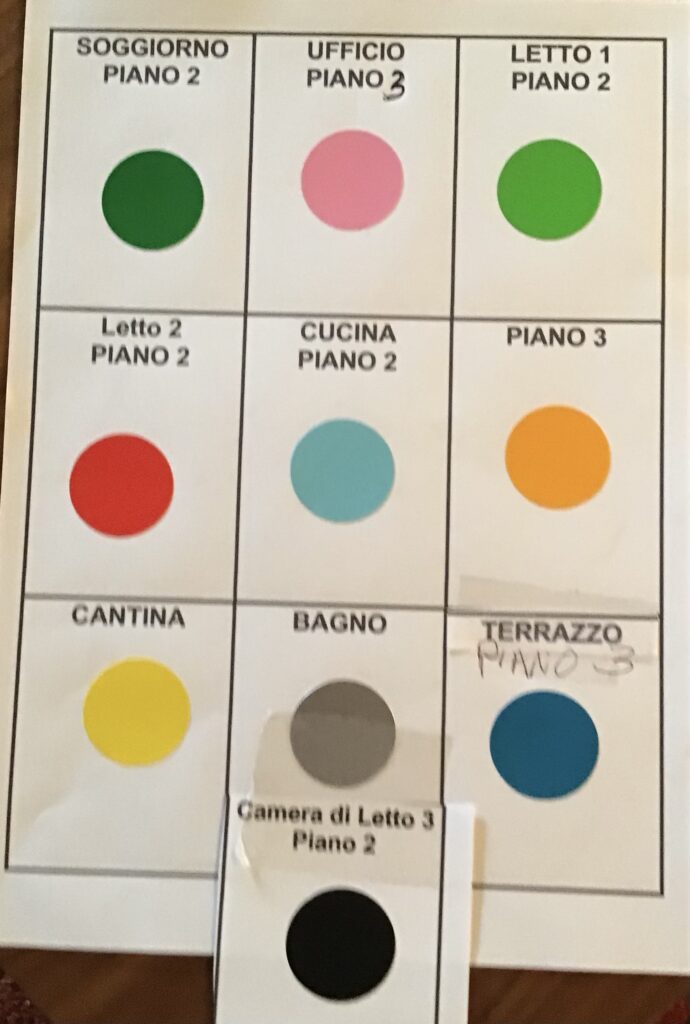 All of my boxes and furniture now have colored dots on them. I really want to limit the necessity of moving the boxes around once we are there. If I can get them in the approximate right places then I'm good.
Today I emptied out our chest freezer. We had begun to eat all the food frozen in there over the last couple weeks. Mostly what was left was frozen hot peppers. 😏 but also a ton of pesto, frozen cranberries — which I WILL NOT relinquish — crisco, chocolate chips and pecans from the US. Now that we have emptied both freezers I was able to save most stuff. Just had to throw away some peppers. It will all stay here until after we move.
We will be moving out of here Sunday into an agriturismo here in town. We will move the cats (and all their stuff!) and also several suitcases with all the things we will need for the beginning. I don't want to have to be hunting in boxes to find the things we need first, like towels, sheets for the bed first night, etc.
~~~~~~
For fun stuff, we had a really nice time at the Books for Dogs quiz night. We teamed with friends, Ben and Karen. We had a favorable showing of third place. Tonight we will dine with our new friends.
That's all the news that's fit to print. More as we progress…Ciao for now!