I read the following in the newspaper a couple days ago. About vaccine "passports". They are also going to create a similar thing in the EU. I remember there always have been requirements for people to get certain vaccinations for travel in some countries in Africa and South America. Exotic places with exotic diseases. I guess this is the same. I hope it doesn't get politicized. That would be unfortunate. I guess if a person decided not to get vaccinated s/he wouldn't be able to travel as freely, at least not on ships and airplanes. And also into countries that require proof of vaccine.
This from the Washington Post…
"Expect to show some sort of proof — either of a negative test or of vaccination — when traveling. "You should be planning on showing your negative test or staying home if you don't have one," Tariro says.
The European Union, for example, has announced plans for the Digital Green Certificate, a so-called vaccine passport that countries can use to verify a person's health status and allow free travel across the bloc.
The concept of a vaccine passport isn't new: To travel to certain countries, for example, you already need inoculations against yellow fever and other diseases.
The travel industry and tech companies have been working on ways to streamline digital credentials for years, and during the pandemic some have started to repurpose that technology to show proof of vaccination. "It isn't far off in the future," Tariro says."
Of course, to travel here, you'd still need have the borders of Italy open to travelers…and that's not looking positive unless we can get vaccines here. All the expected vaccines in Umbria have dried up…never been delivered…it is disgusting and enraging…but I don't know who to be enraged at! I just know — no vaccines are being administered in Umbria now. 😔
~~~~~~~~
This Pasqua eve I decided to do a composed salad. I saw a picture of one in a newspaper and it looked pretty and good so I decided to make my own. I used my own ideas for what should go in it. It has a lettuce base. I bought lettuce a few days ago at the Carrefour. My own creamy dressing. Two small fresh goat cheeses, a sliced avocado, sliced hard-boiled eggs, steamed green beans, and a sliced pork tenderloin tonnato. I made the pork sous vide yesterday and had left over. It could easily go without the meat for non carnivores.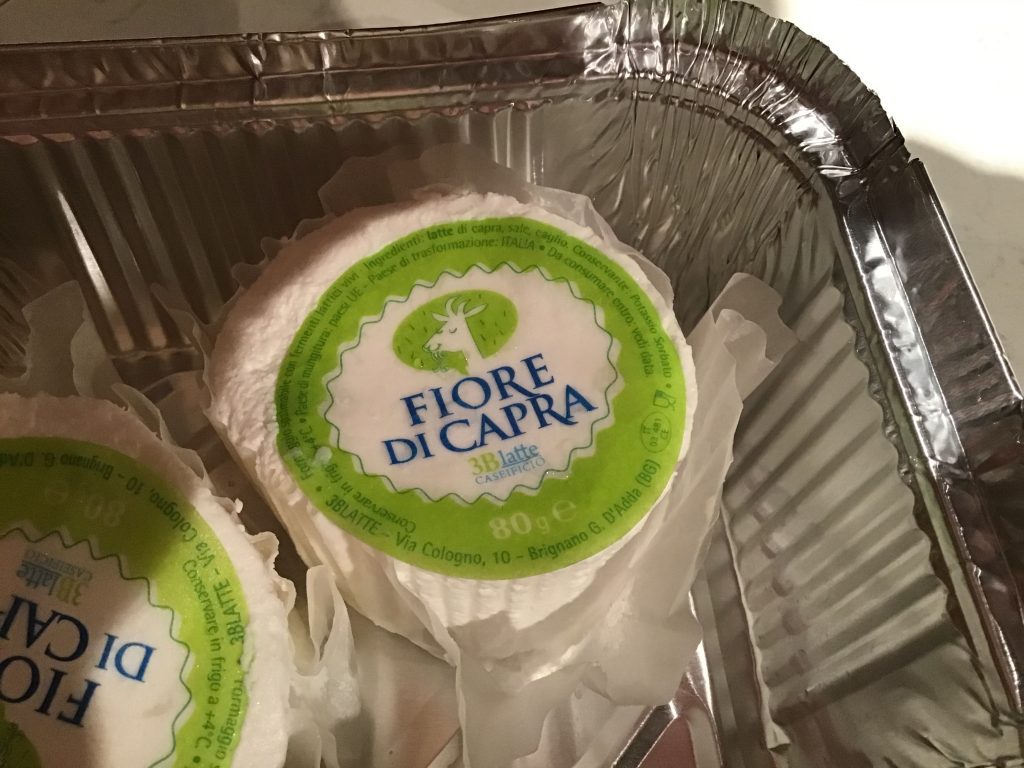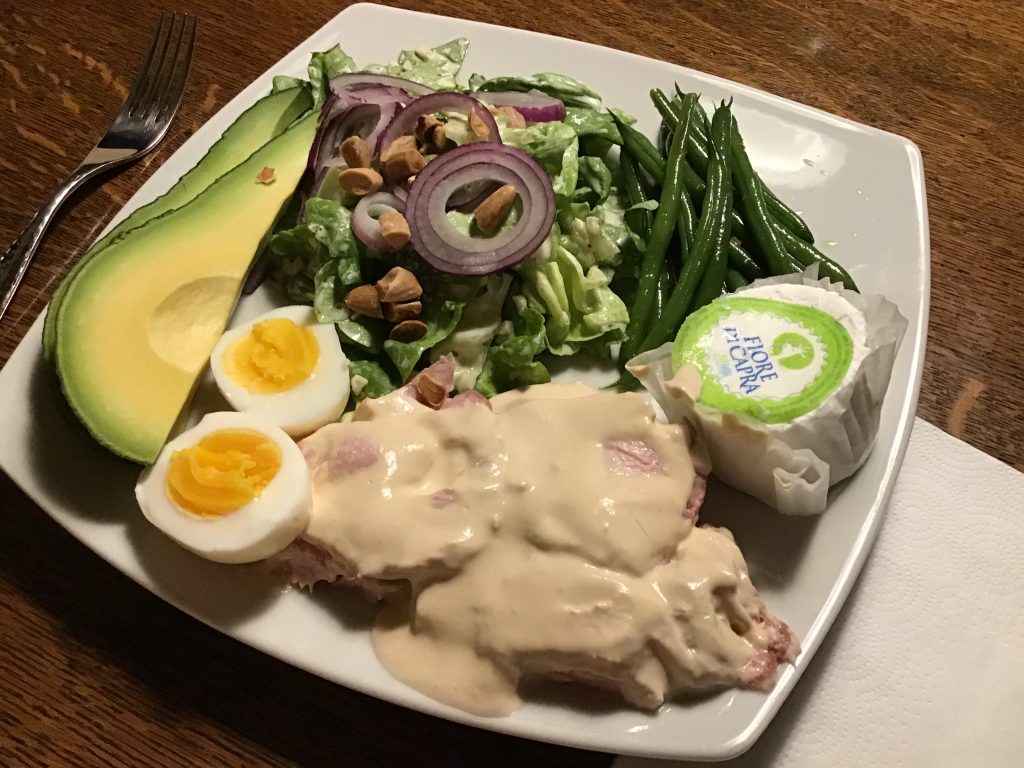 Stay safe everyone 🌈