Thursday, September 22
I got up this morning to see the lake and mountains shrouded in a thin layer of fog. Beautiful.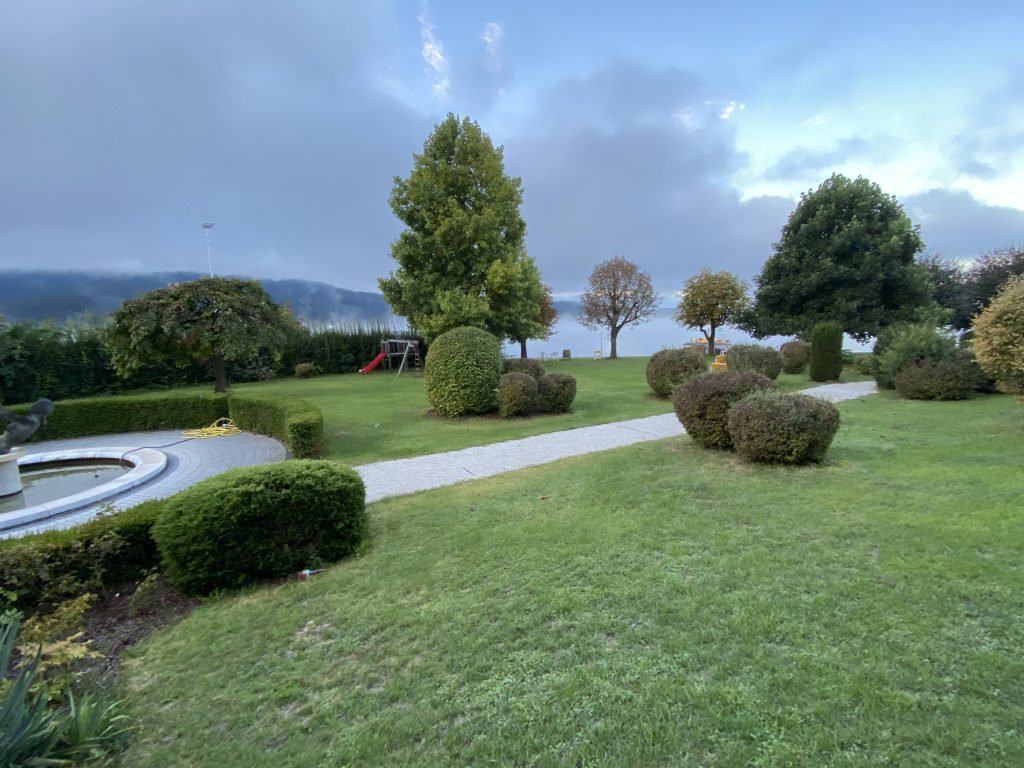 Goodness! What a ride today! We left Pörtschach at about 10:45. It was a nice and relaxing stay. The apartment was comfy. Everything was very low-key. I chose a route that took us through the mountains to get to our next destination. Oh my. It was thrilling, scary, and beautiful. We took an autobahn south out of Austria and into Slovenia. Then, when we got to the turnoff to Bled we exited. We had visited Bled once before. Very pretty lake with an island, and there is a castle high on a bluff.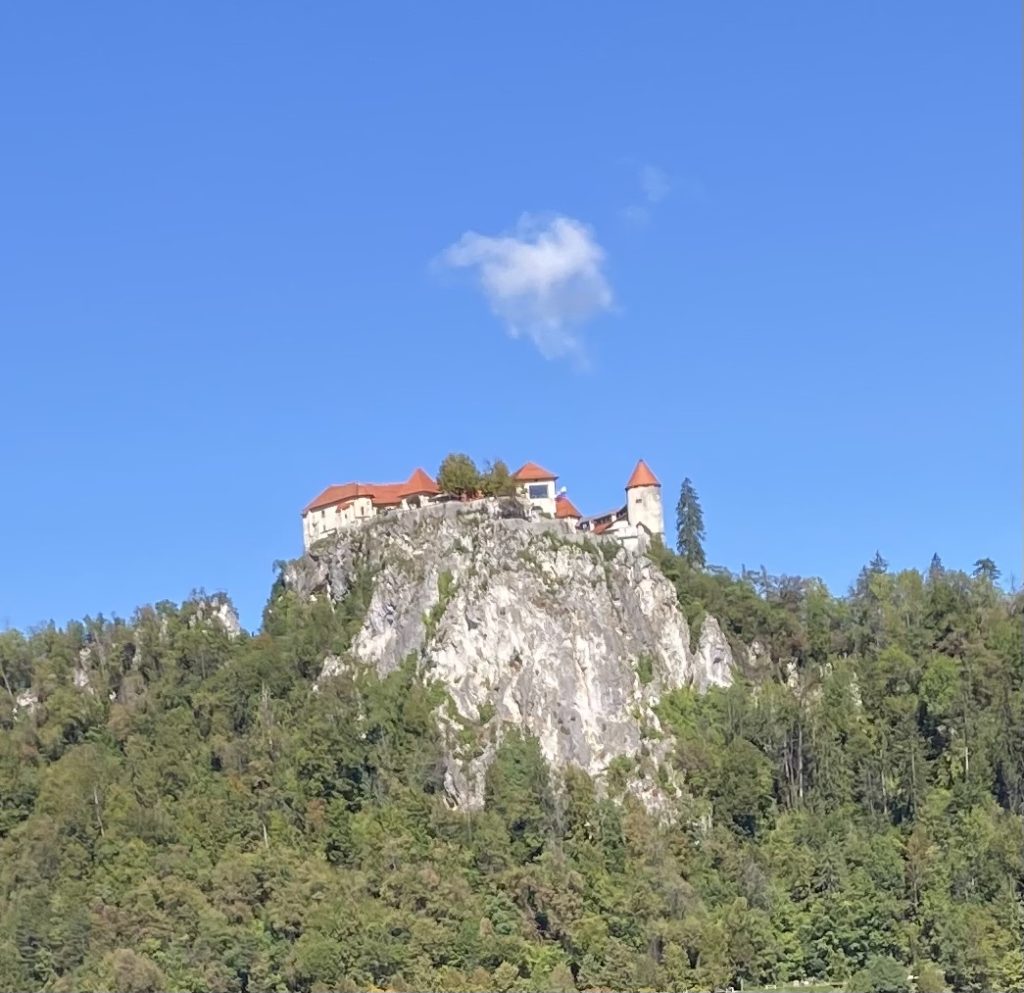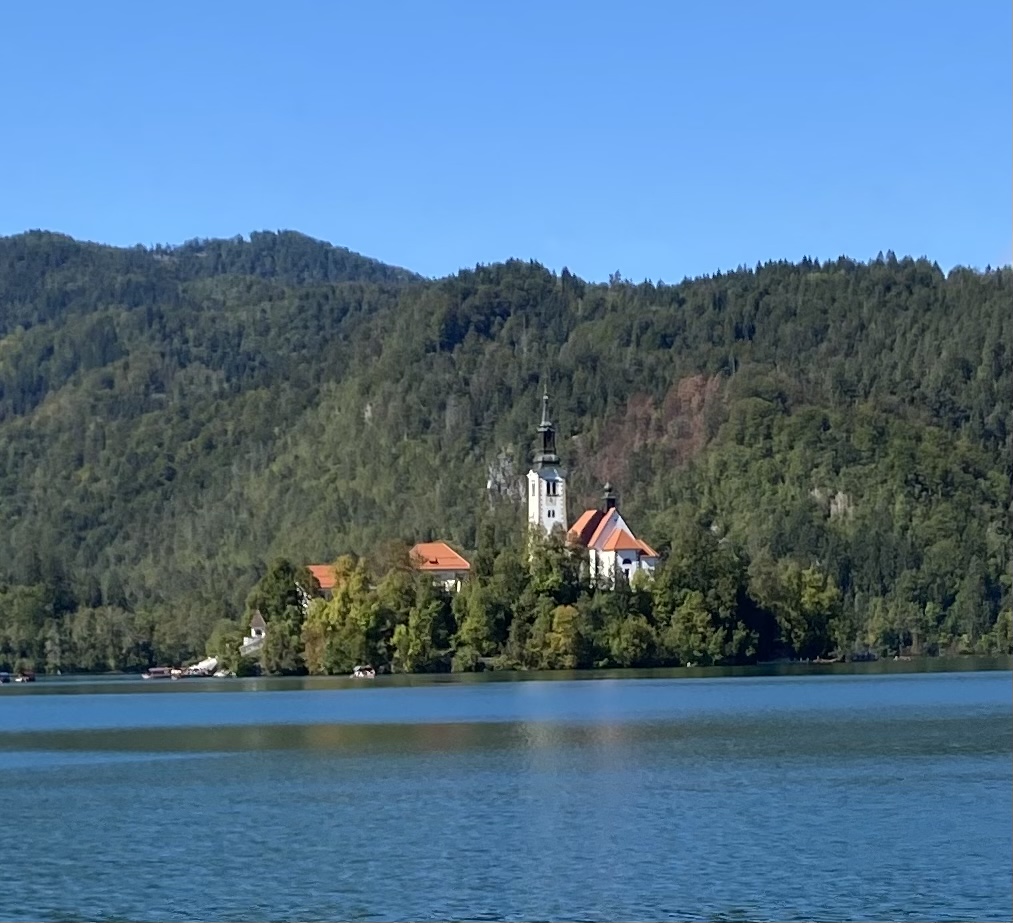 The road headed up a long valley with high mountains and a pretty river. When the road got to the head of the valley we headed up up up. It was a very narrow paved road with many switchbacks. Many kilometers later we reached the summit at around 1,500 meters. There was a camp ground and a restaurant there. It was 12:30 so we decided to stop. Nice place which had some cabins and I am sure ample hiking. We had salads. Mine was roasted veggies, a fried cheese and lots of greens. We didn't want to eat too much since we were destined for a nice restaurant for dinner.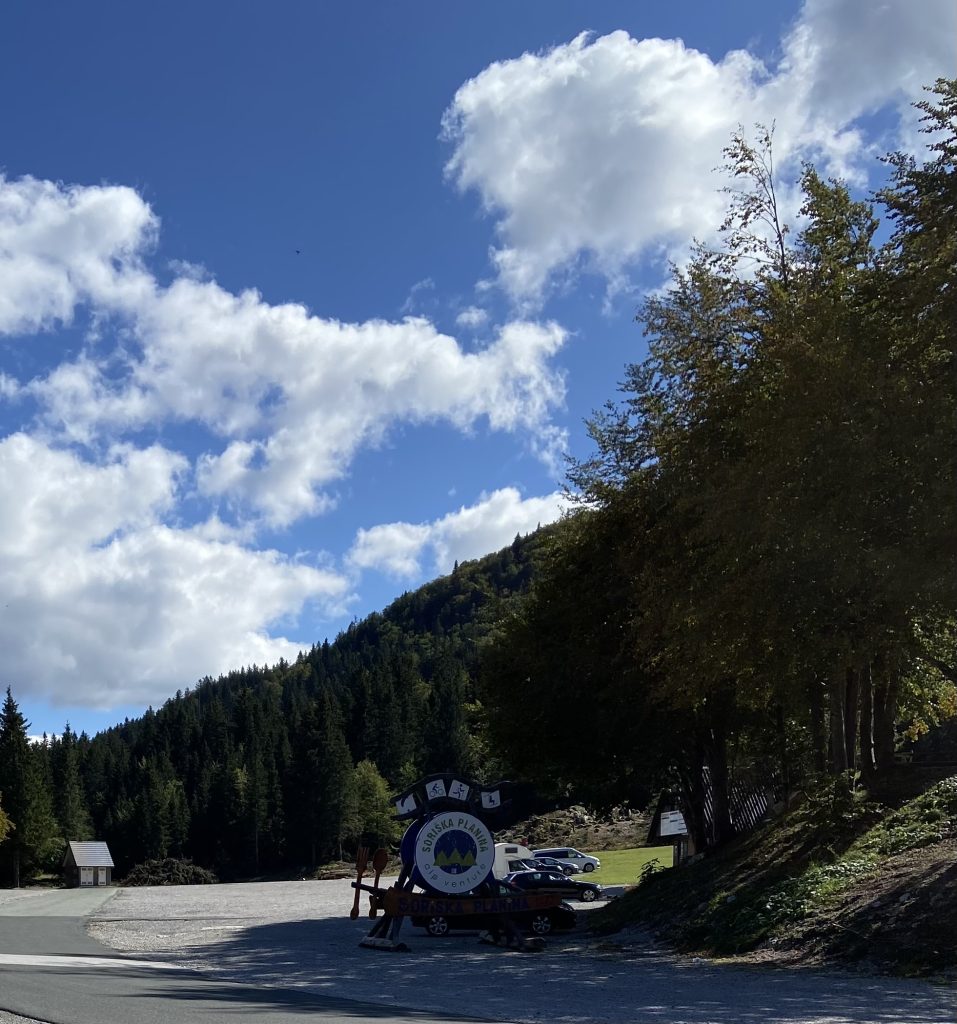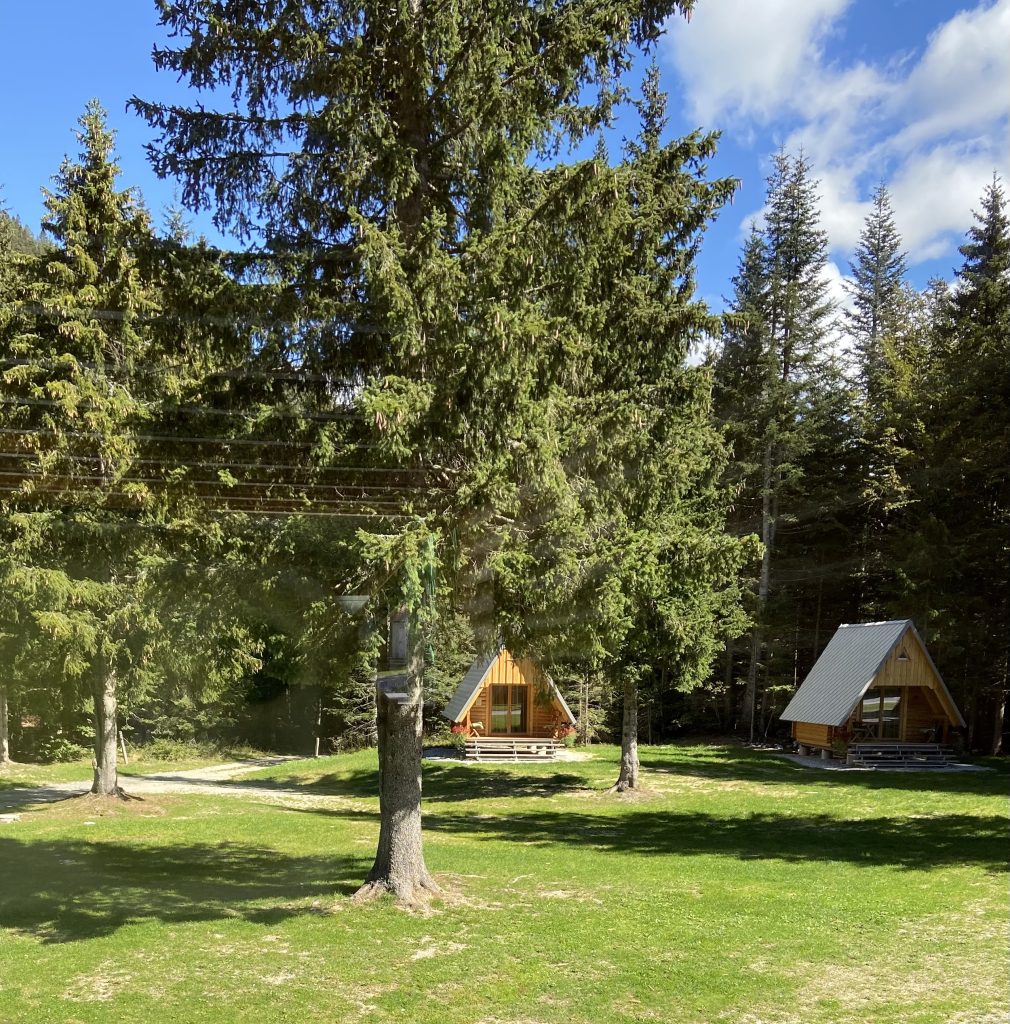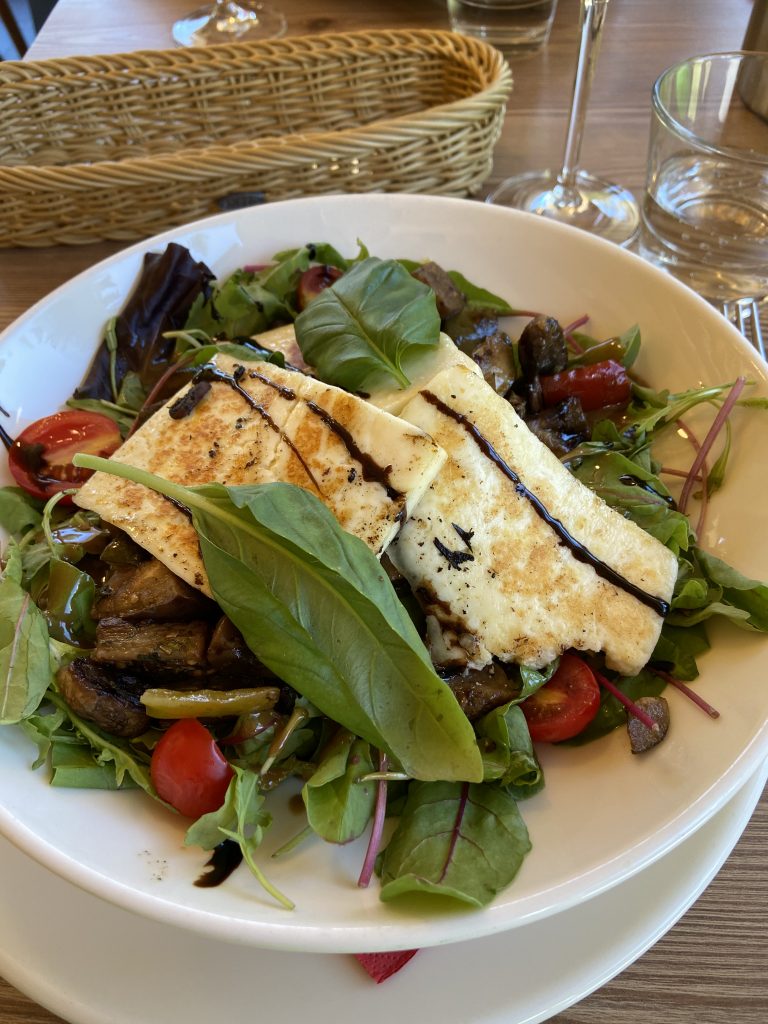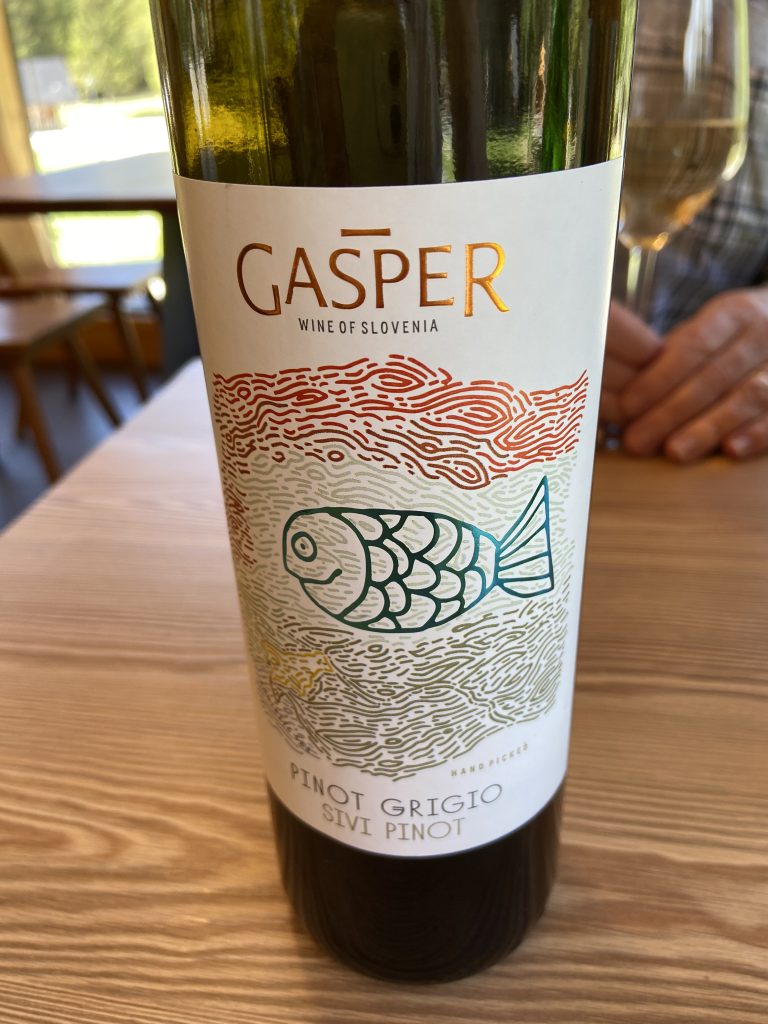 We descended from the heights. At one point we met a tractor trailer coming upwards towards us. Where he was going up there I have no idea! There's not much up there. I wasn't exaggerating that the road was narrow. It was not for the faint of heart! As we got lower there were a few more towns. Then we were in another valley. The mountains were spectacular. At one point we had to stop for cows being driven across the road. Here are a bunch of pictures! They are all shot from the car so none are great.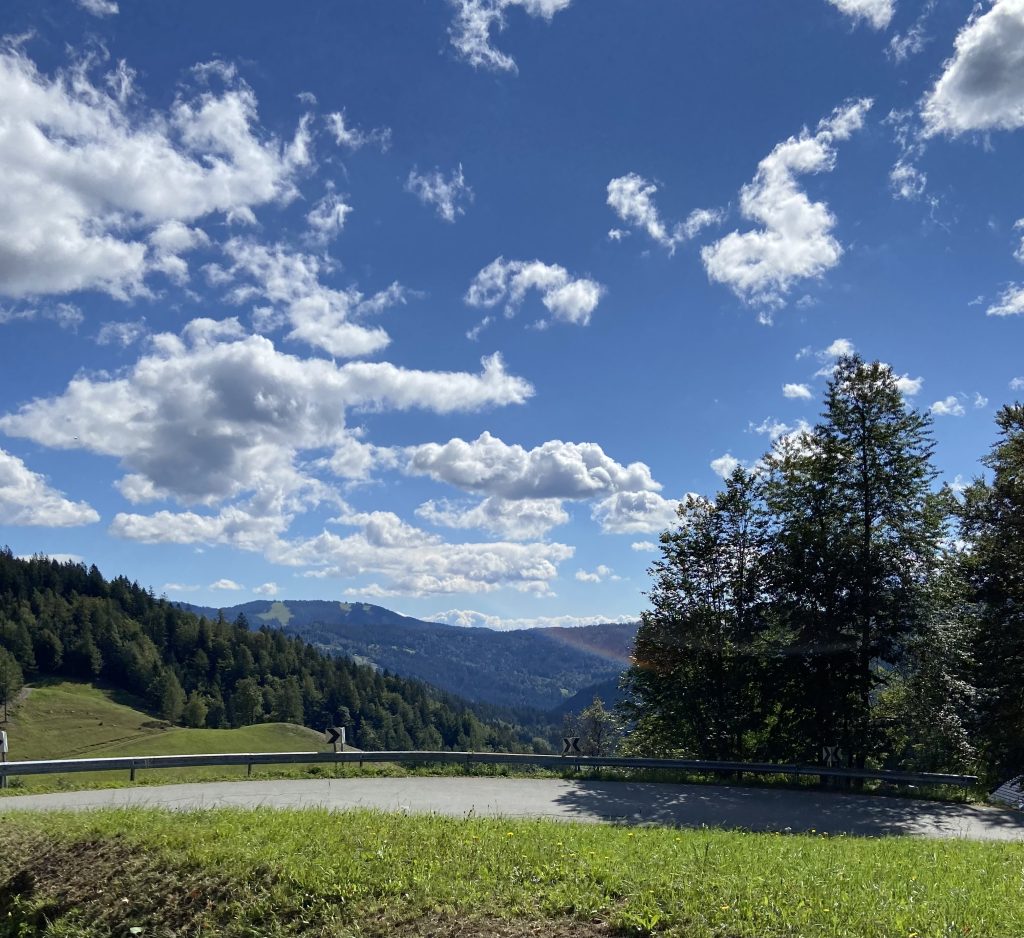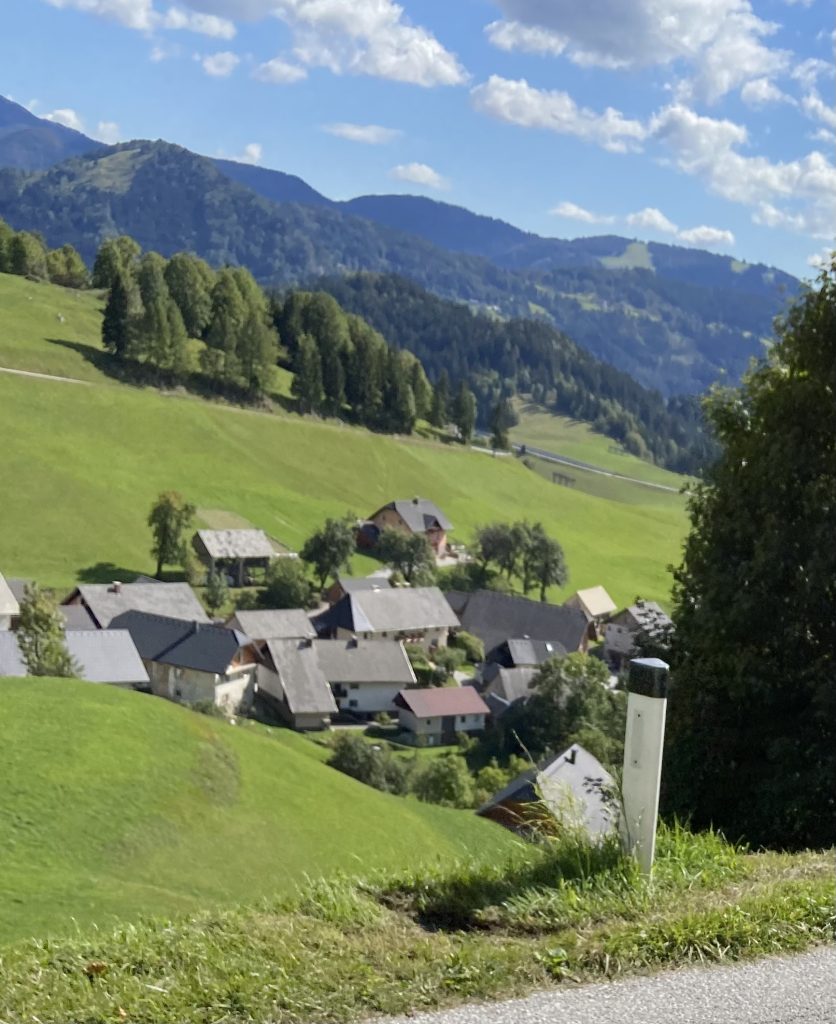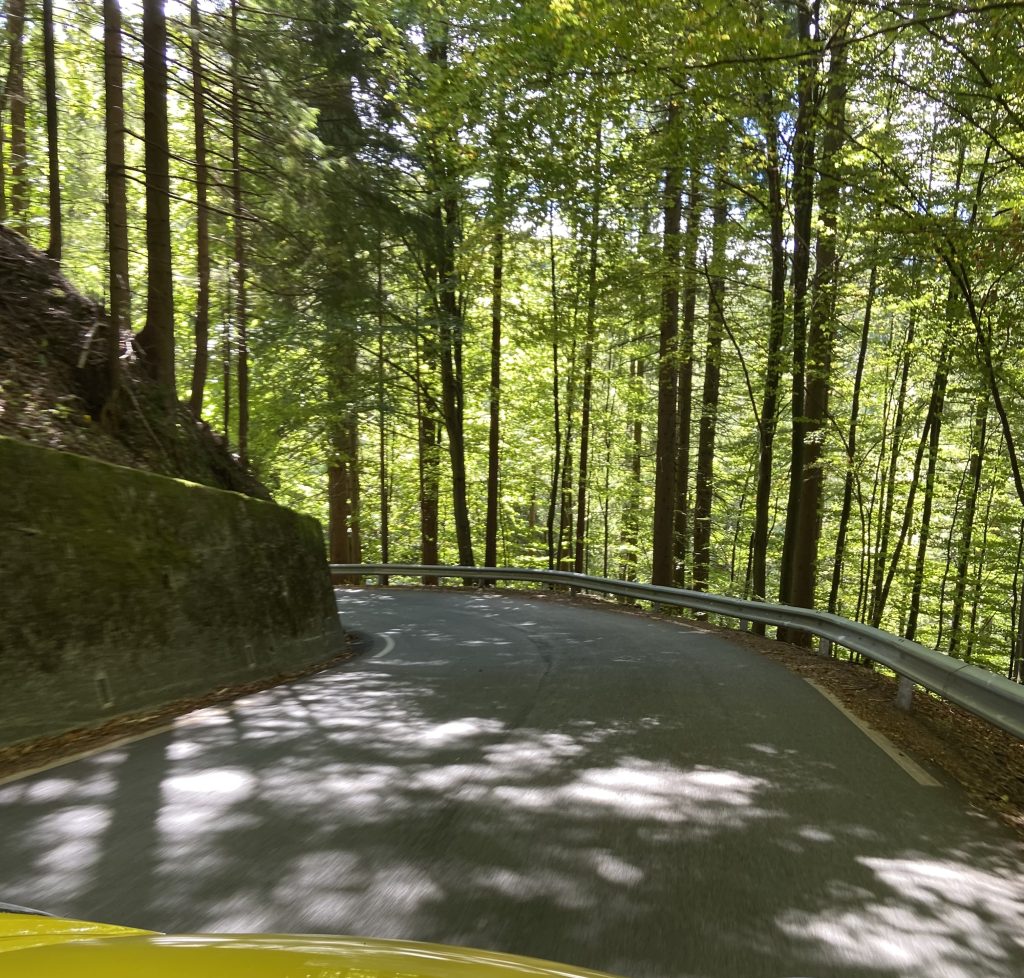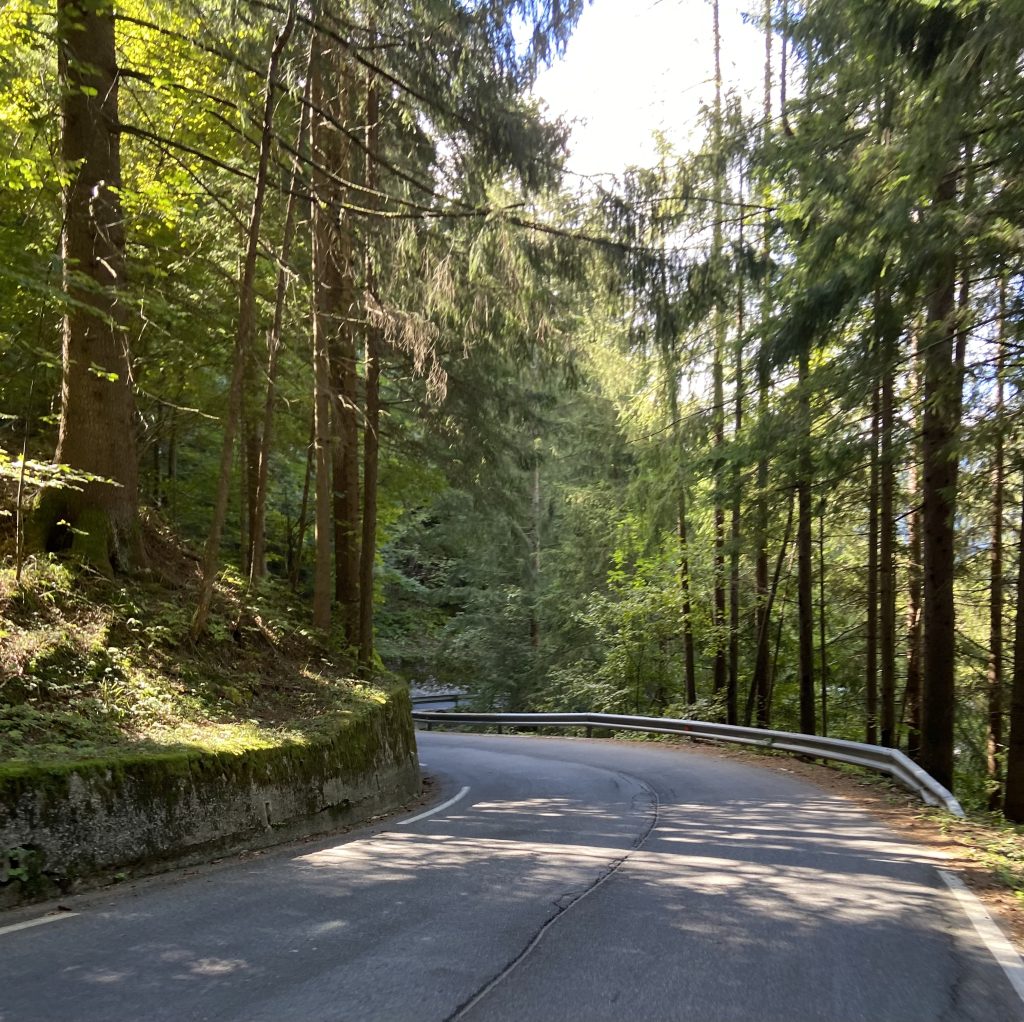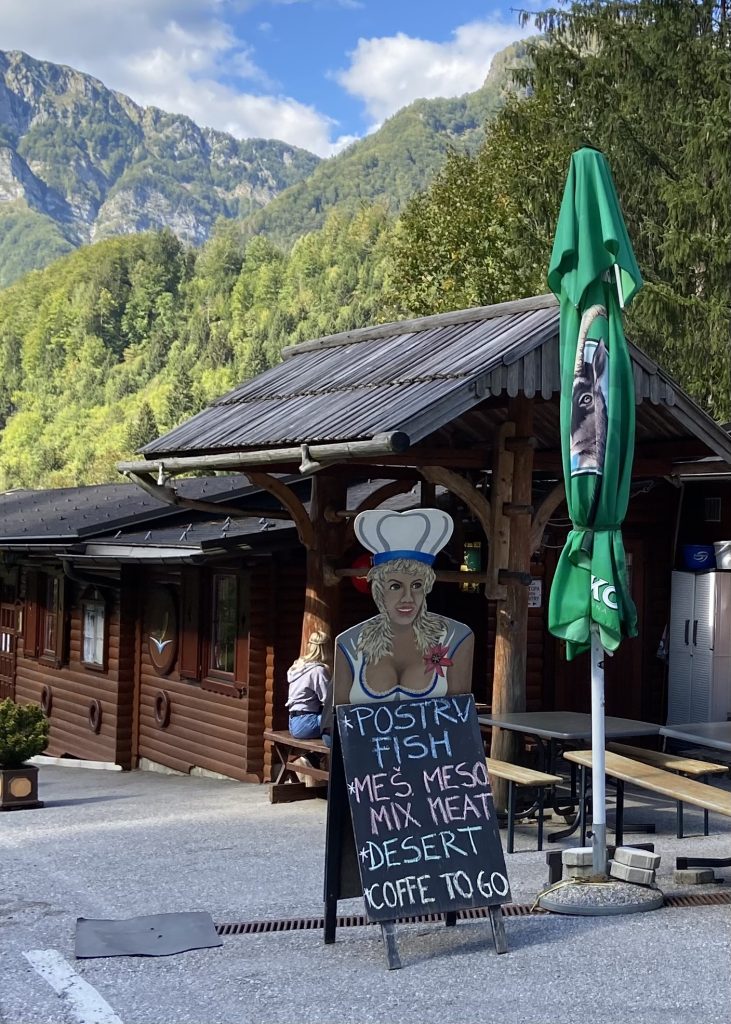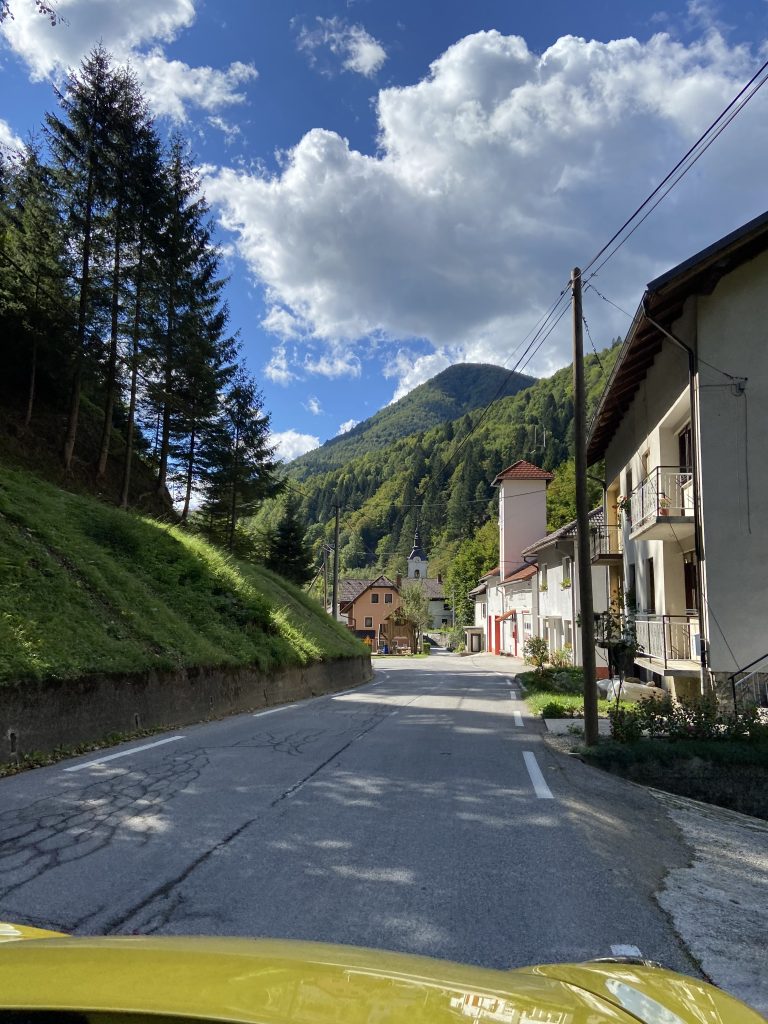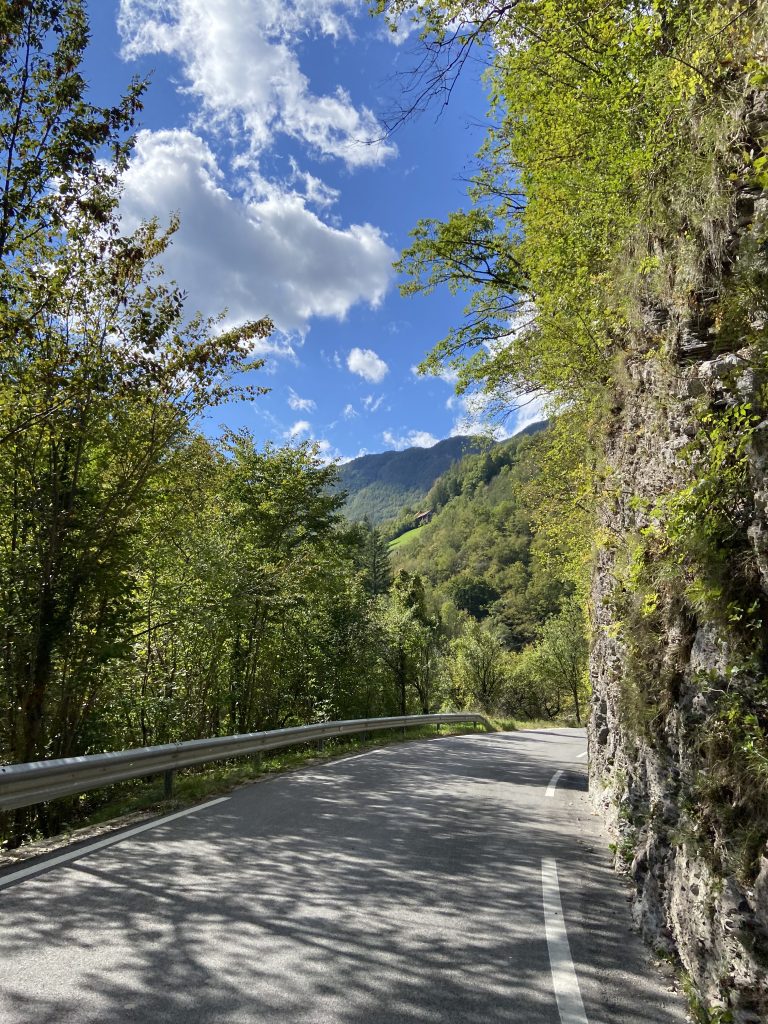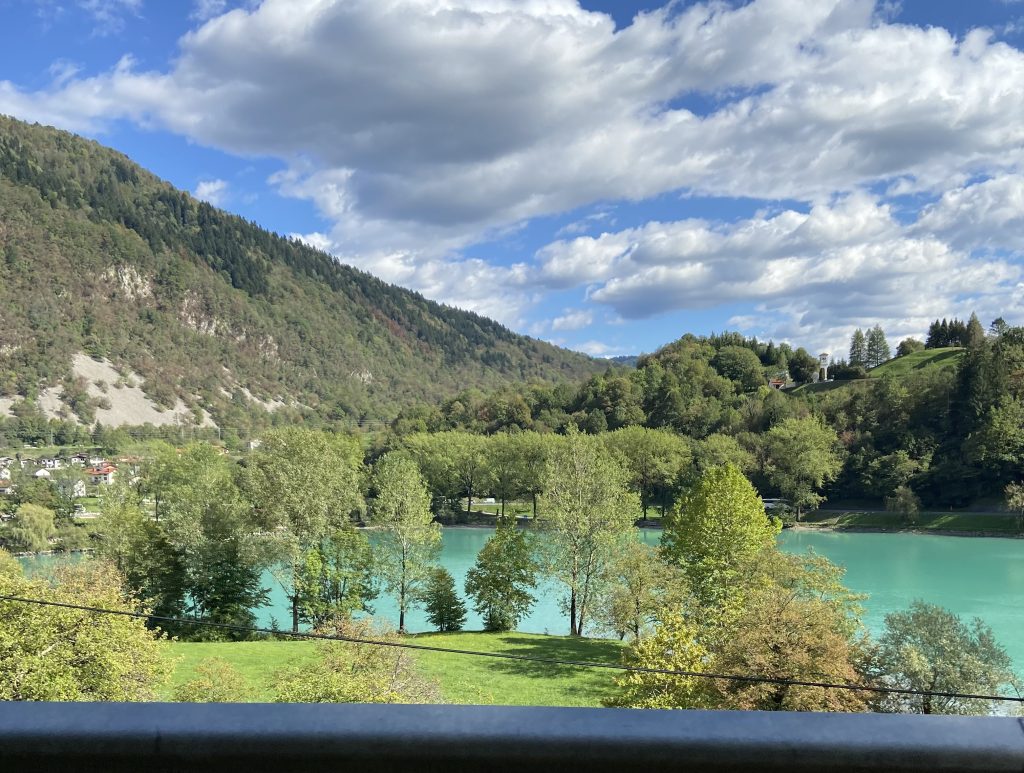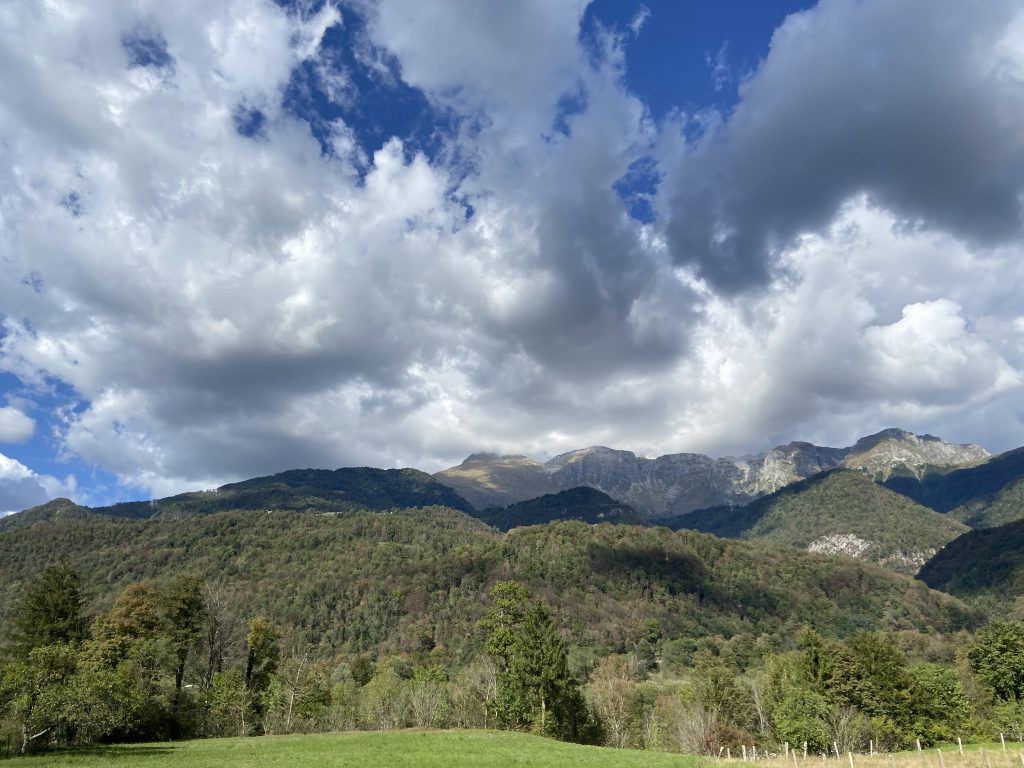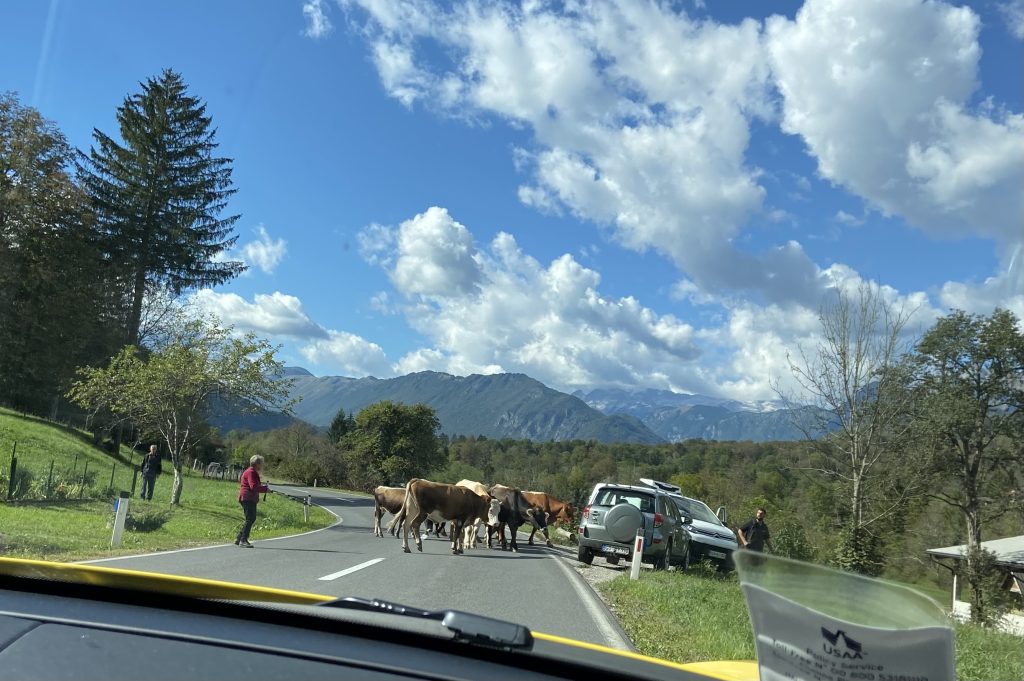 We arrived in Kobarid. It is the capital of its province but has only 4,400 people. There is a beautiful river called the Soca, which draws rafters. We found our destination, Hiša Franko, a Michelin 2 star restaurant. People checking us in were very nice. We have a nice room and our dinner is at 7:30. Wine on the patio after a long drive was just right.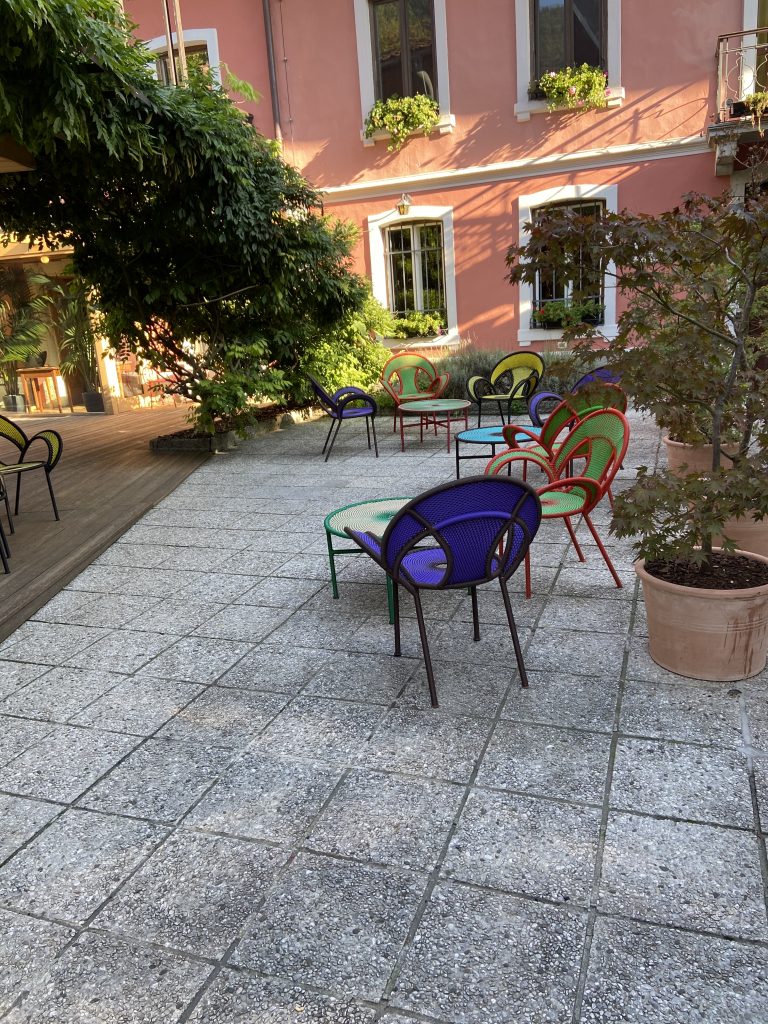 ~~~~~
If you aren't a foodie or person who likes food experiences, you should skip this part.
Where to start? How does one describe what is called what is called Reincarnation 2022? Hiša Franko has a set 14 course menu. They make changes for those who say they have food intolerances, or for those who have allergies…but they dont like it 🙂. We have none so they were happy when we went with the "experience ". Instead of describing all the dishes I took a picture of the menu. Sorry it got a little wrinkled.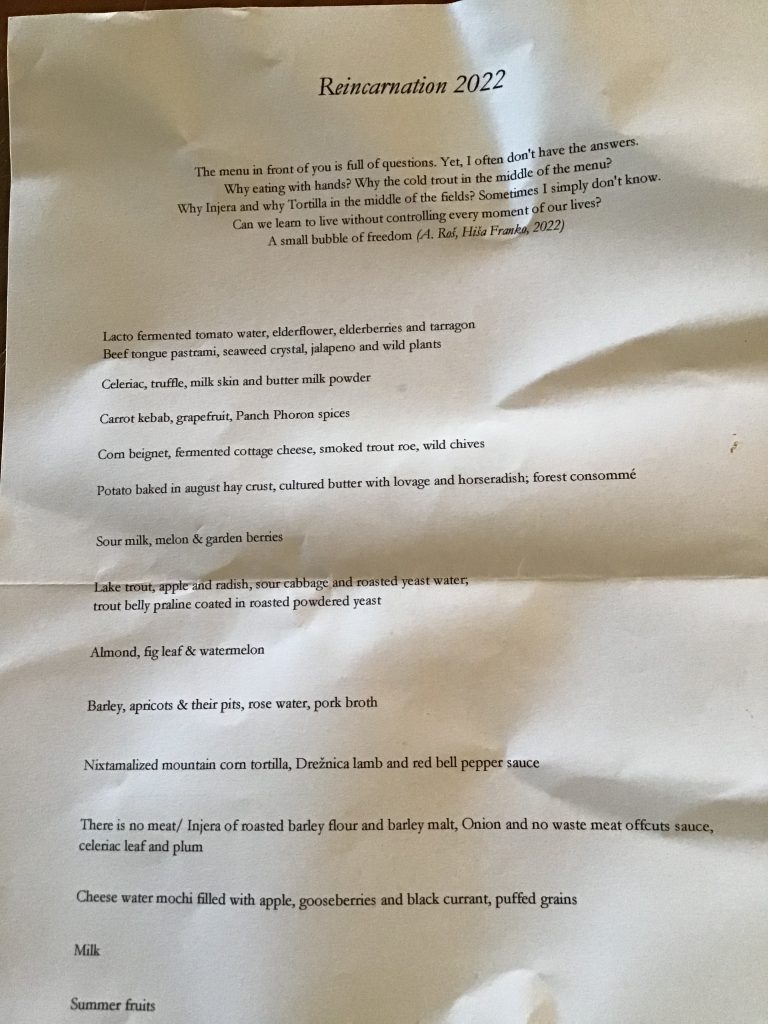 So now for the pictures…in order of the courses, except for anything I captioned.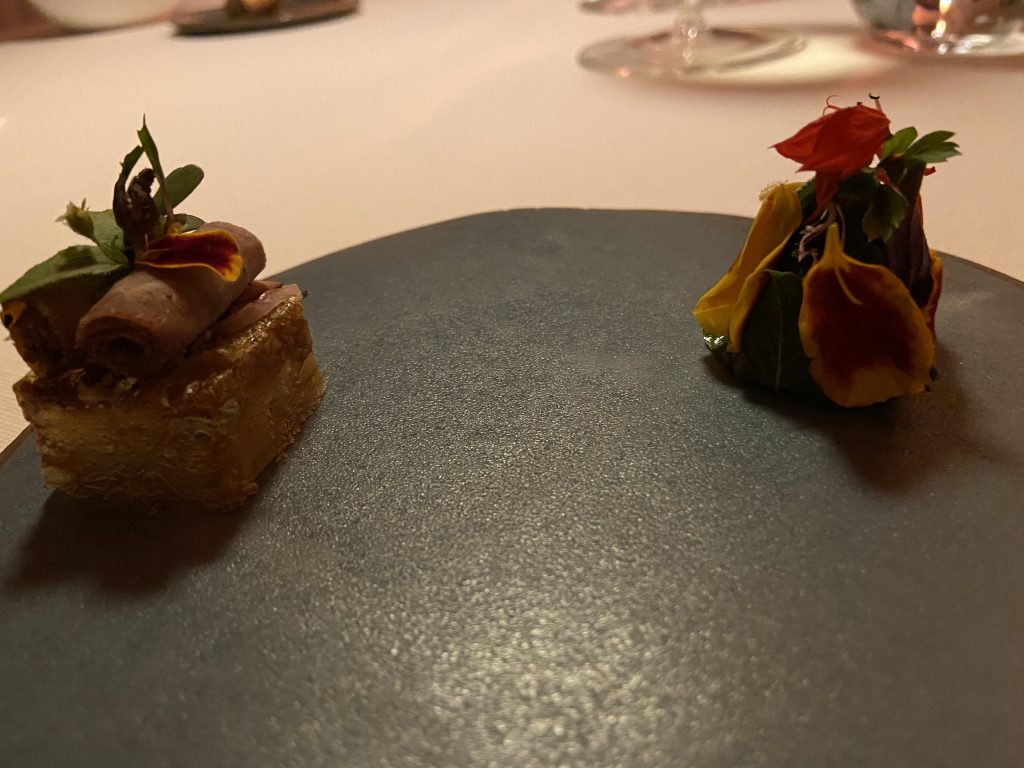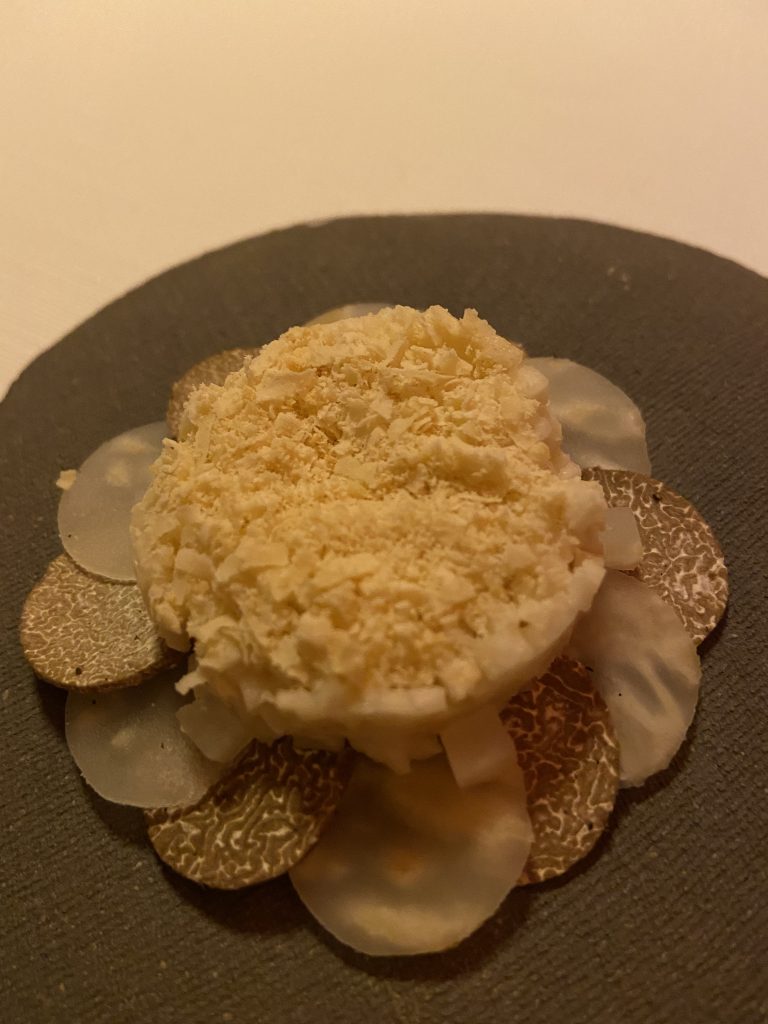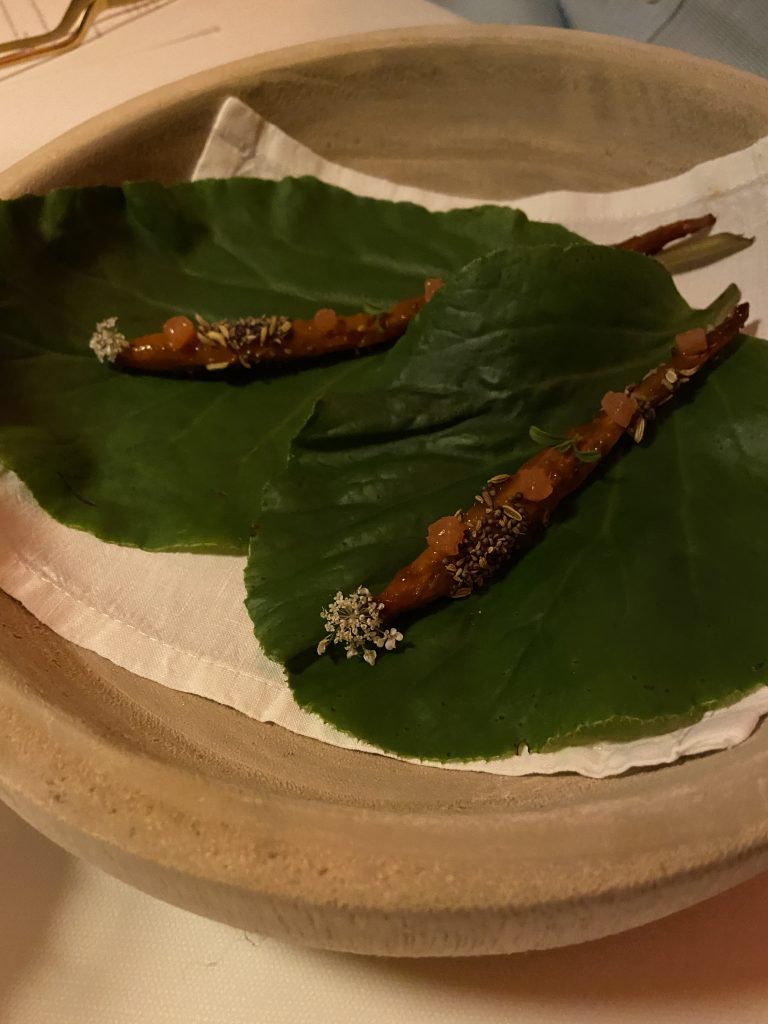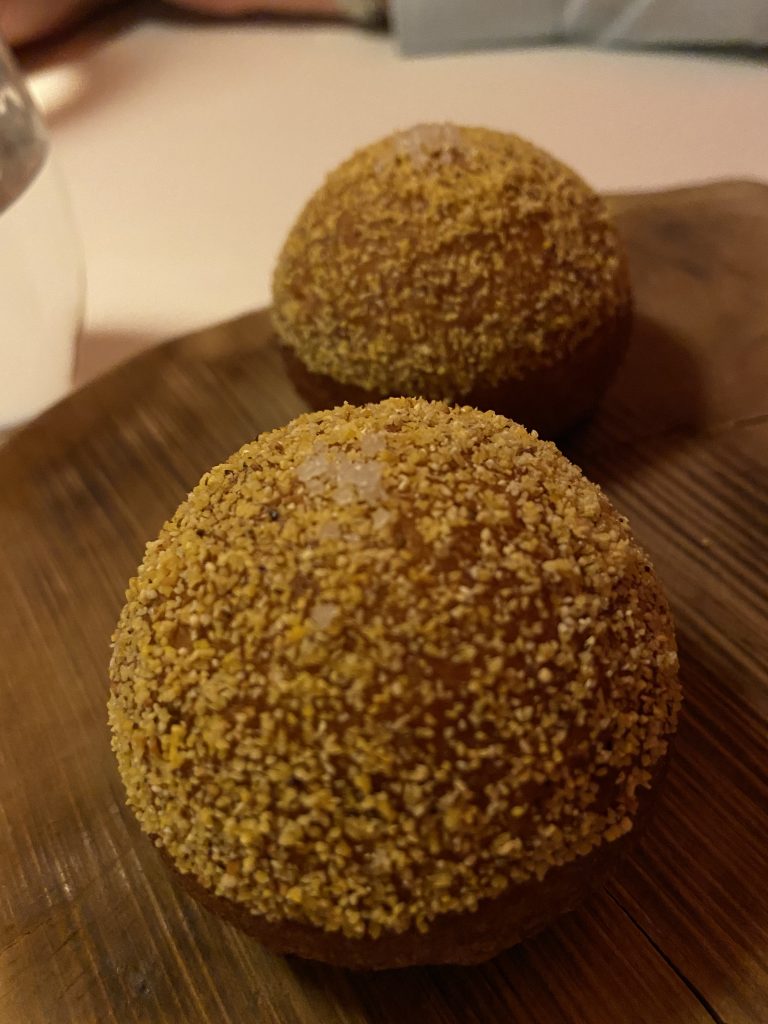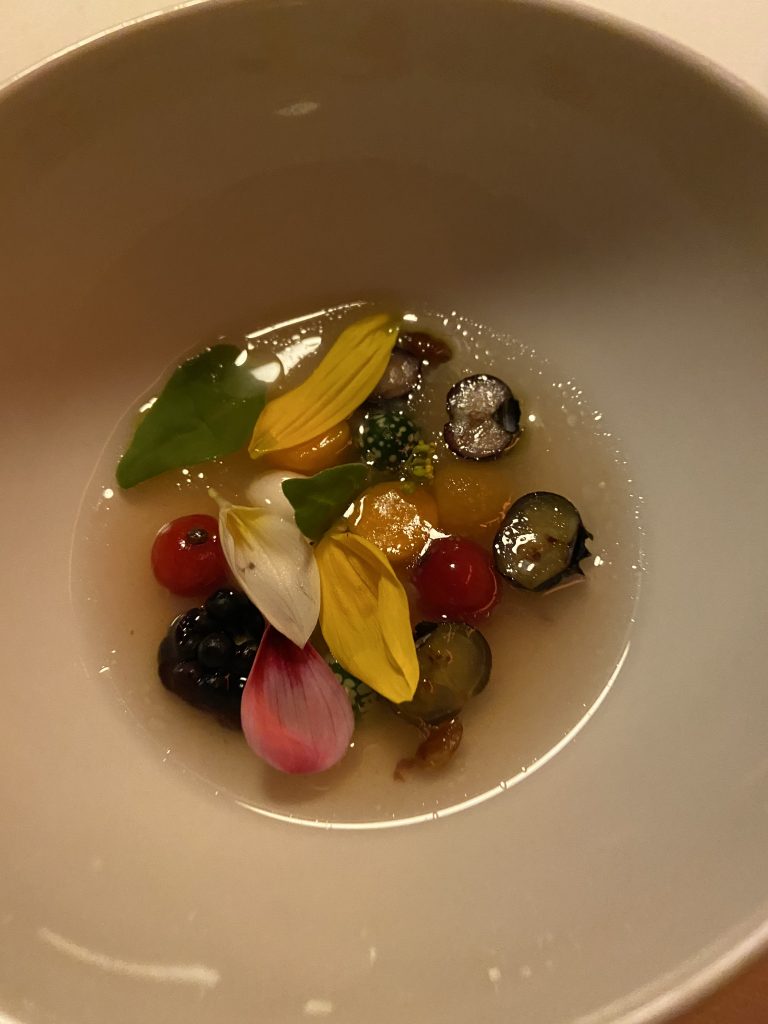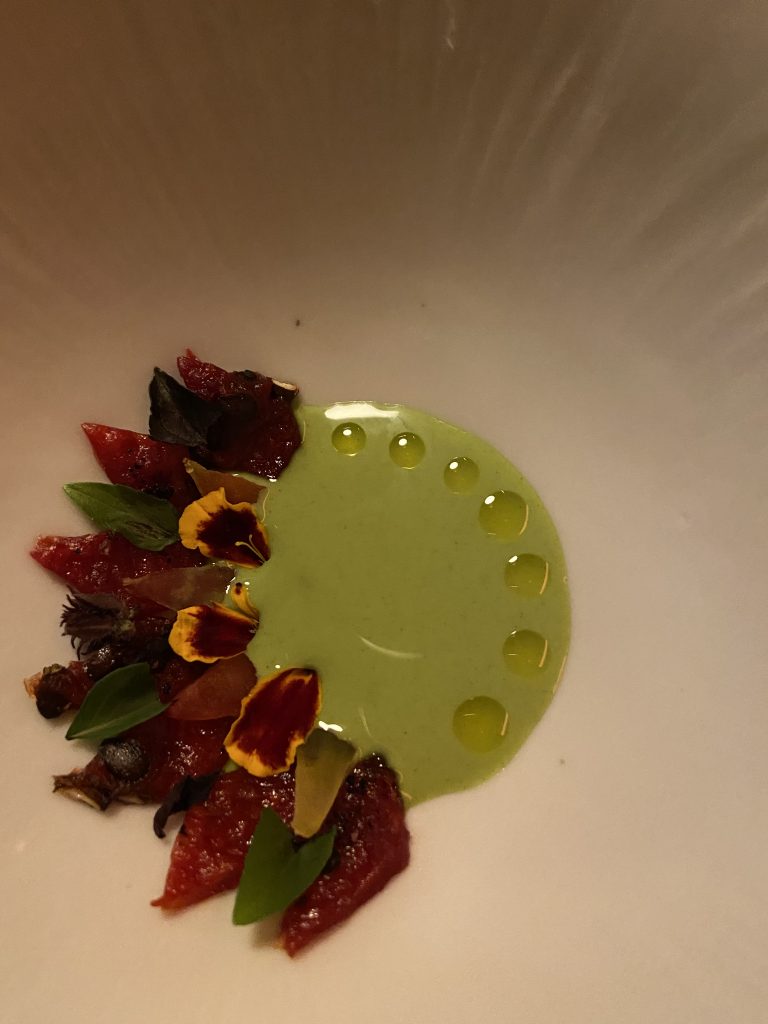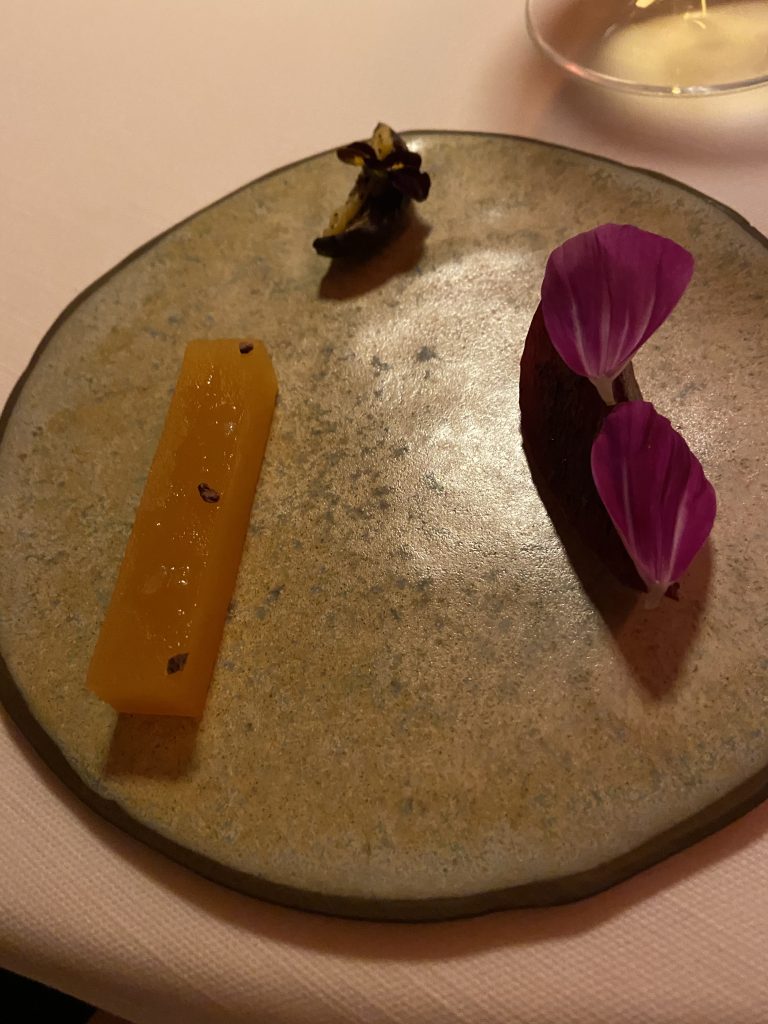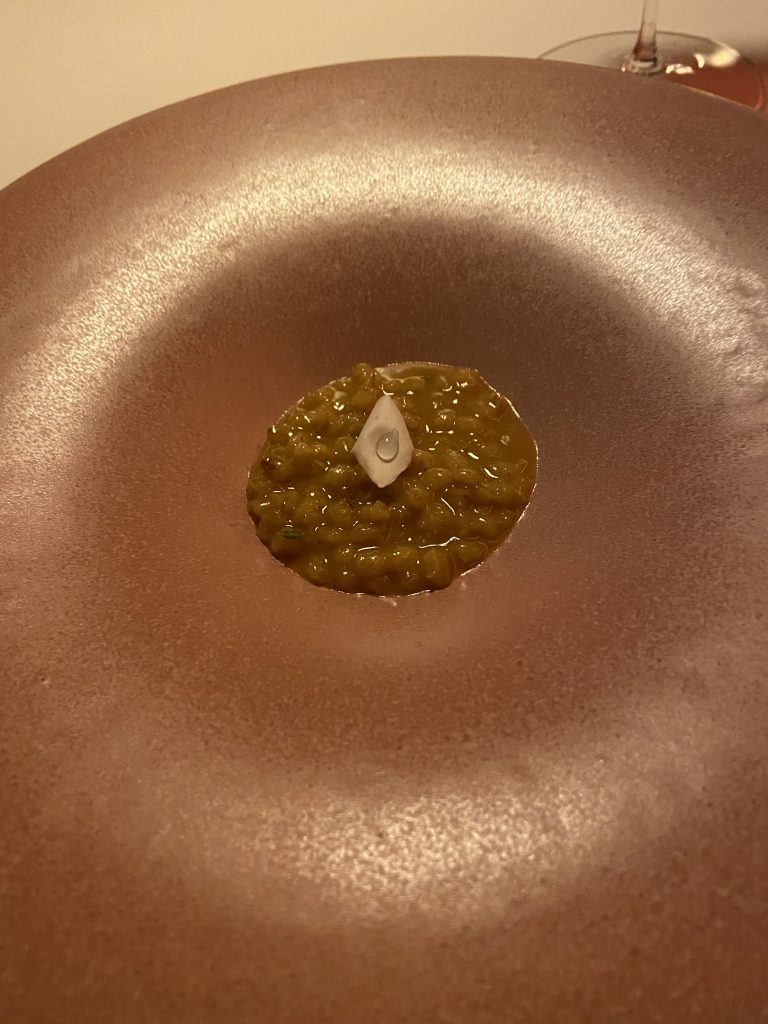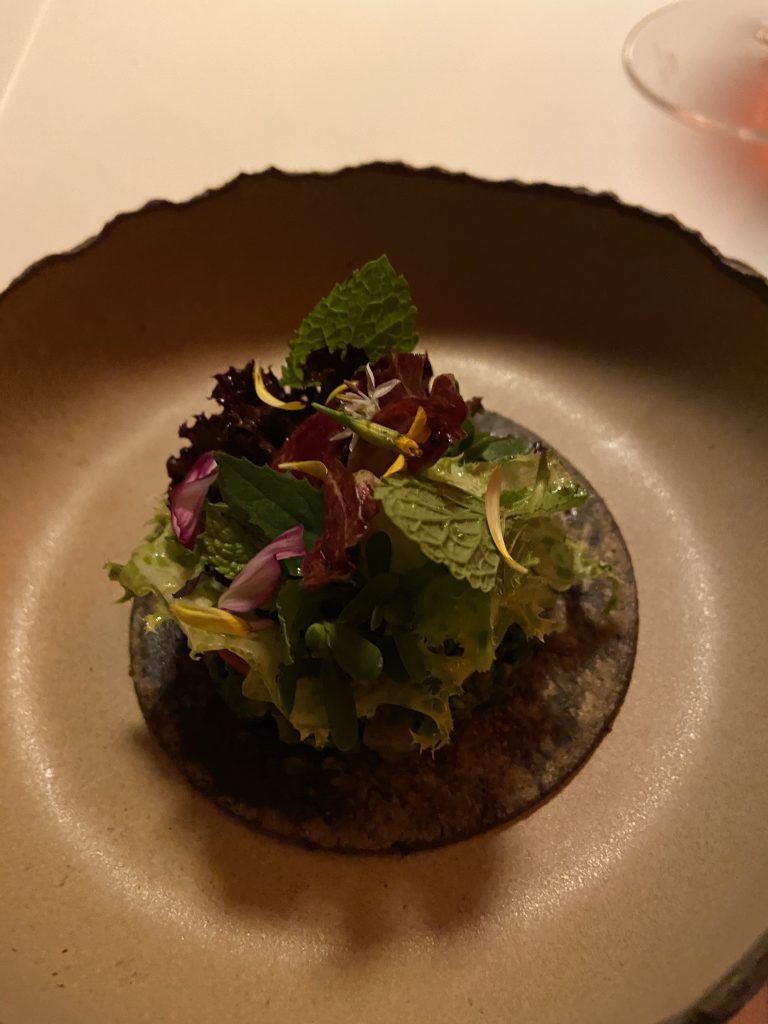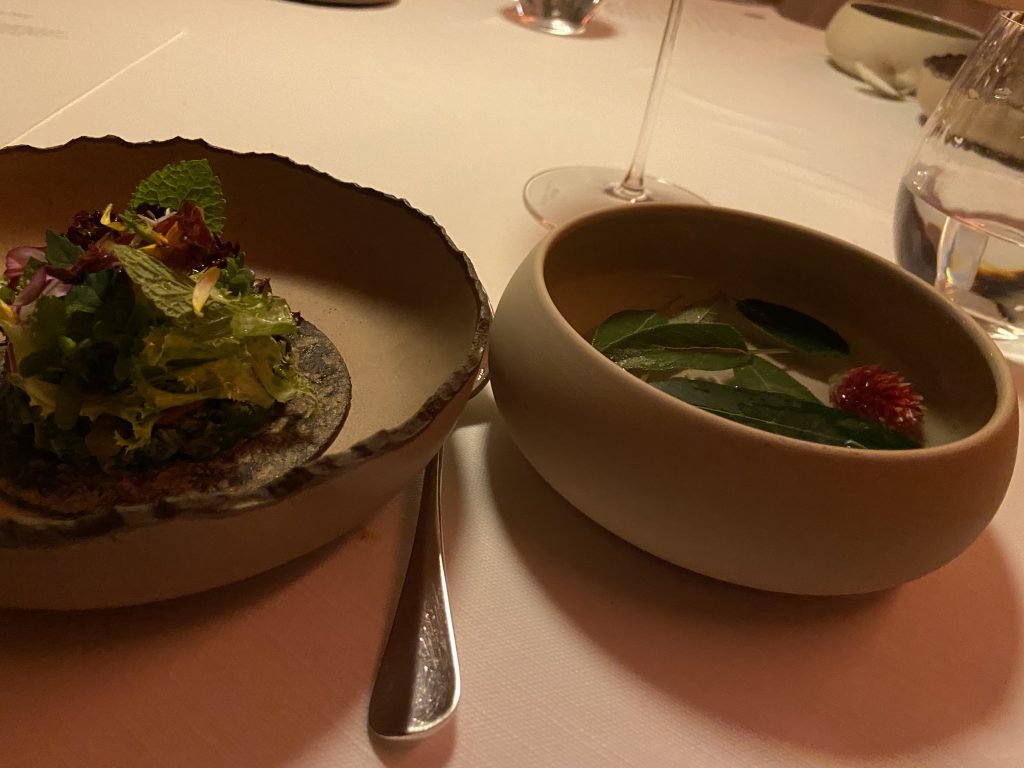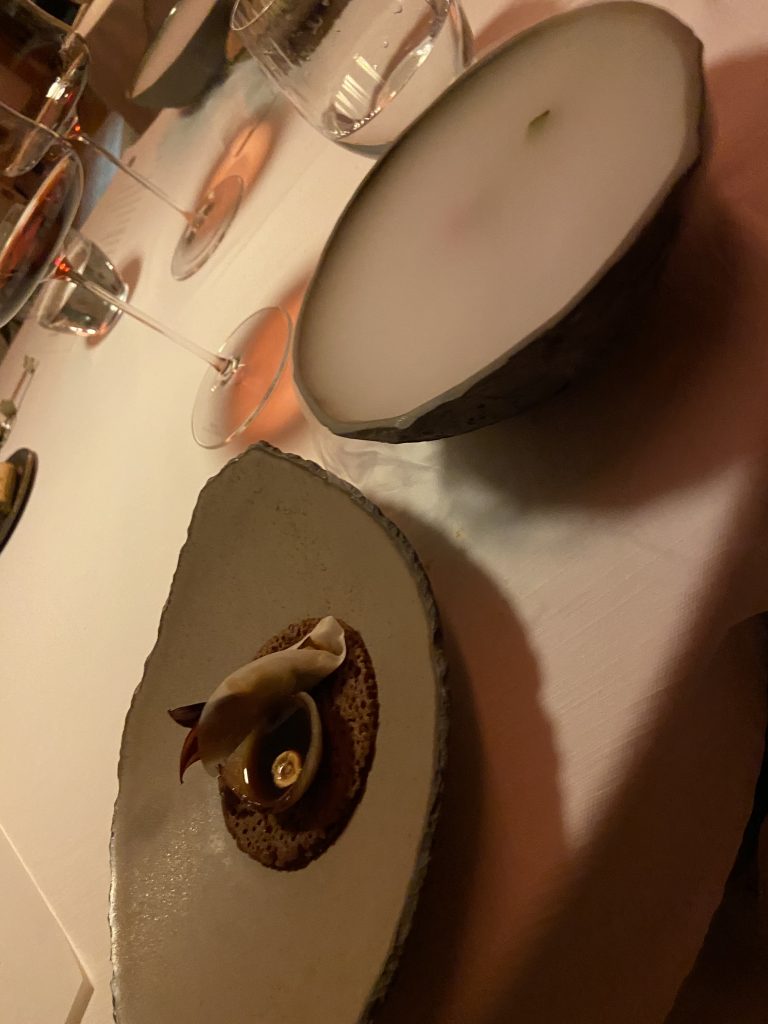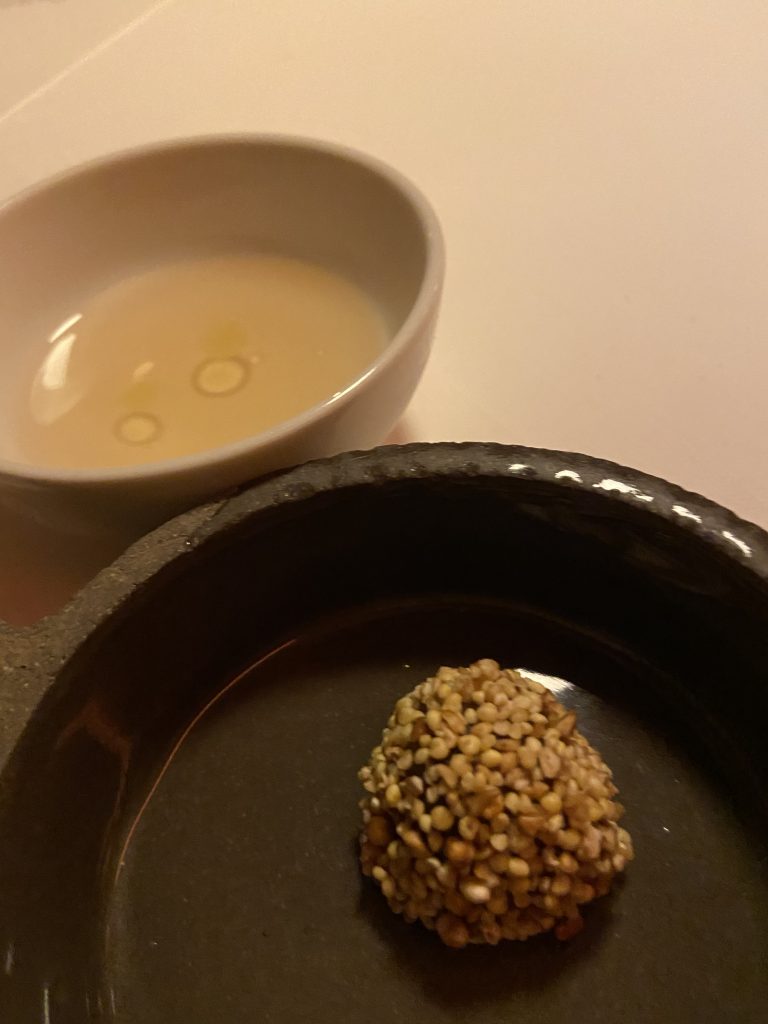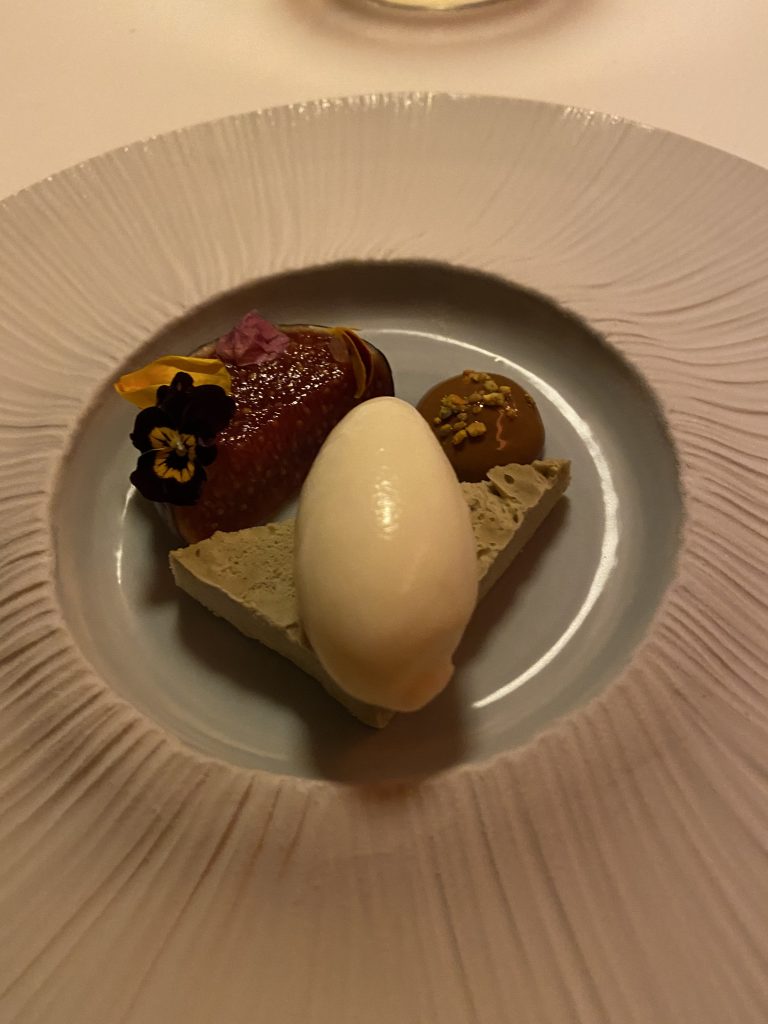 So — how did we like it? We really did enjoy the "experience". It was one-of-a-kind. I could happily go back. The people were great…if quirky. Actually the whole place was quirky. But it added to the fun. A bit of a blow-out for our last night on vacay.
Breakfast was amazing too. So many choices. Home made yogurt that you could drink. All sorts of fruit. Cantaloupe, blueberries and a whole bowl of other fruit. Granola, juice, bread, good coffee, cookies, honey, jam and butter. You could also order special things but we did not. It was nice.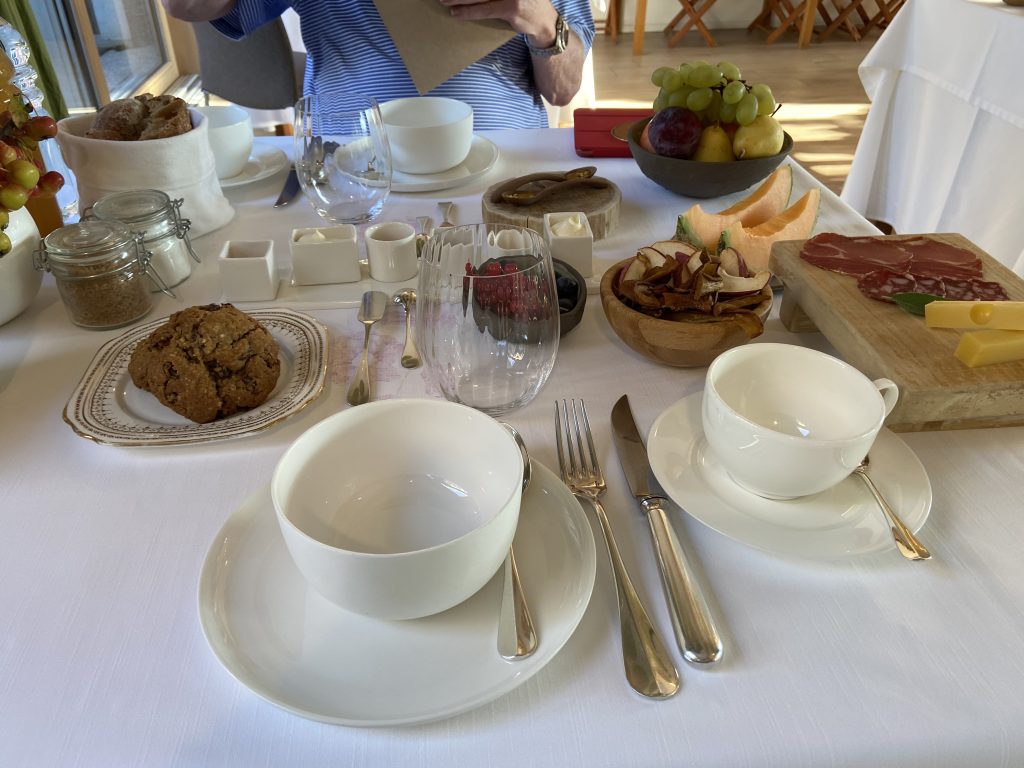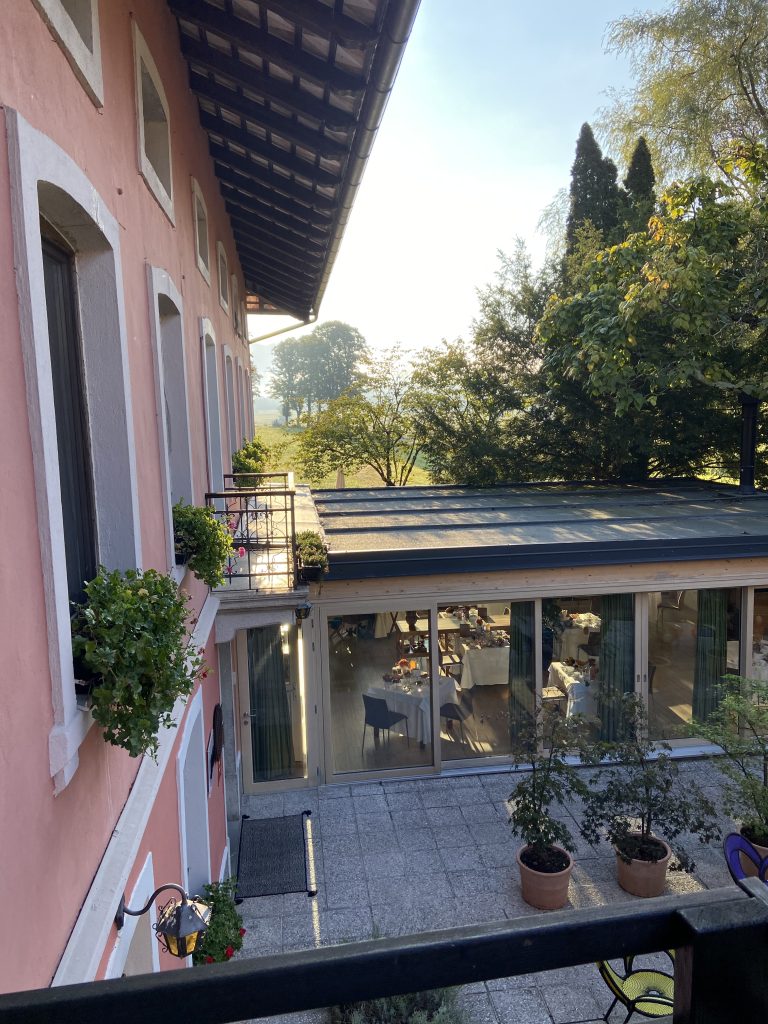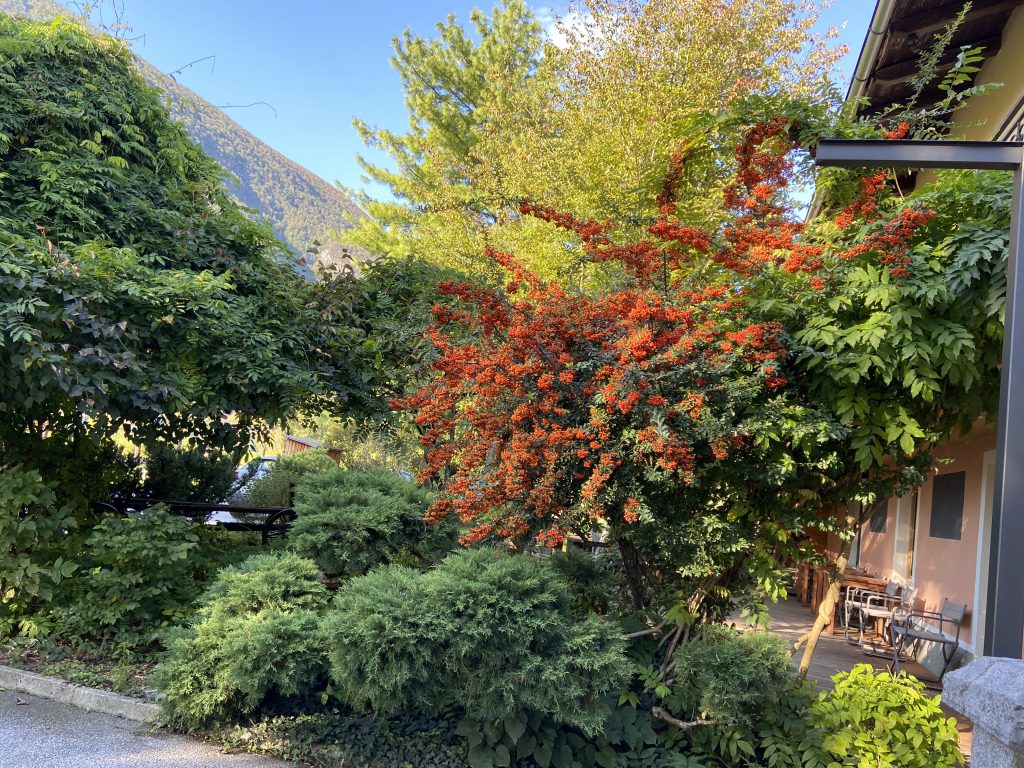 ~~~~~~
Guess where we are now. 🙂 Yep. Back home in Umbertide. At our local market buying good things to eat. Our great house sitters have gone. We really appreciated them. They allowed me to have no worries for my cats while traveling.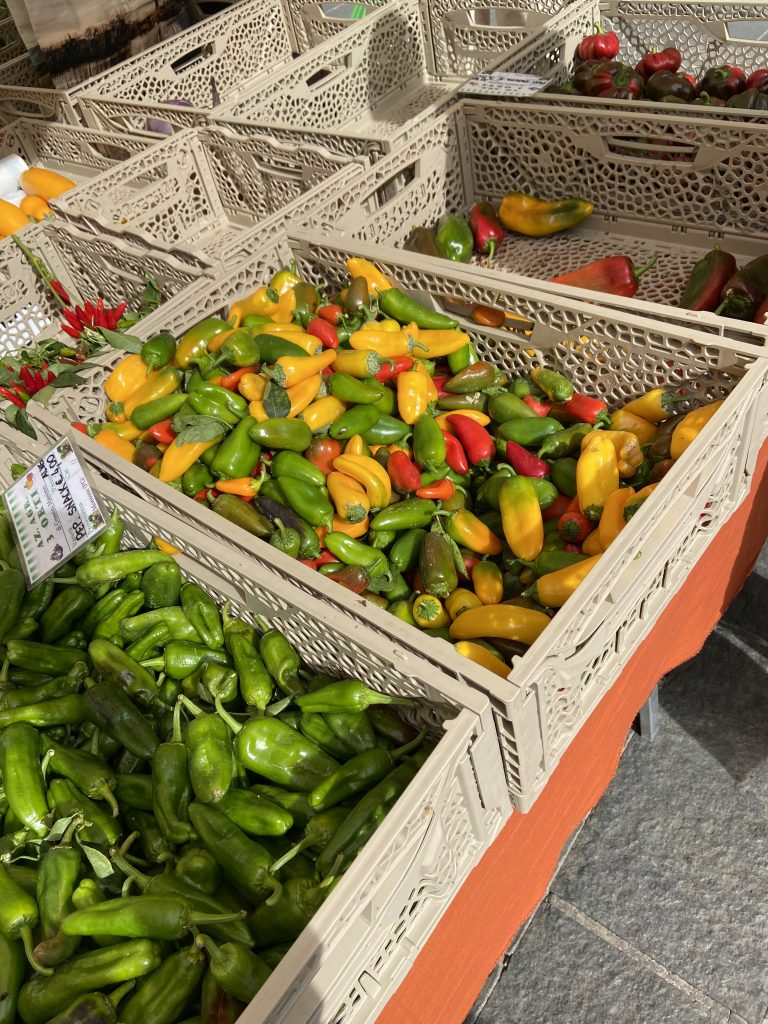 Now it is time for all the chores that must be done in the fall. Stufa cleaning. Inspection of the caldaio. And we are trying to sort out a clogged up gutter. The gutter is high above Via Grilli which is very narrow. When it rains hard, it is like a waterfall into the street. What will this entail? Well, we aren't sure but it looks like we need a cherry picker truck, an operator, and maybe a plumber. Oddly plumbers install gutters here. We have enlisted help from our friend and former real estate agent Jim. He knows alot, but he admits, this is all new to him too… stay tuned!