I haven't posted much about the new kitchen upstairs. I find it very hard to figure out how to use these two floors that we have. The very idea of a kitchen on each floor is hard to get my head around. And how best to use them both. The thing is each floor has a living area and a dining area plus other rooms and the top floor the terrace. So to use those spaces on the top floor DOES mean there needs to be a kitchen. We have been entertaining on the terrace some. It is difficult and requires a lot of thought about what you make.
On Saturday we invited our friends Debbie and Bob over for lunch. I made potato salad ahead. I grilled tandoori chickens and grilled veggies on the day, both of which I did a little ahead and let them rest while we chatted. It was pretty easy except for carrying all the cutlery, glasses, serving bowls and plates up and down the stairs. Debbie brought the dolce, (thanks Debbie!).
~~~~~~~
Yesterday we got our new, ginormous refrigerator delivered, which was no small task let me tell you! This was to the 4th floor (North American). Lots of steps. It is an LG French door refrigerator with ice maker. This will help with entertaining…I think. I can at least bring up cold dishes and wine and water ahead of time. That will help a lot. Anyway check out Moby Frig.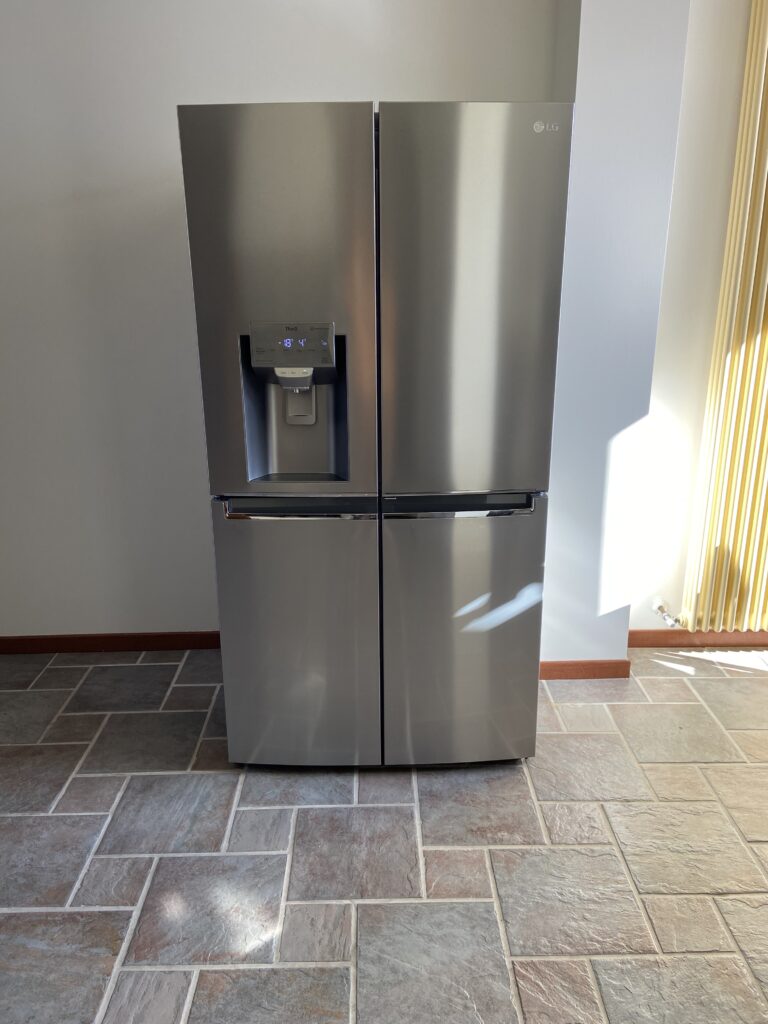 And this view is the space where the new kitchen will be. The refrigerator is where it will be, that wall will be torn down and the back wall will be cabinets, sink, oven and dishwasher. In front will be an island with cooktop. Still much to decide.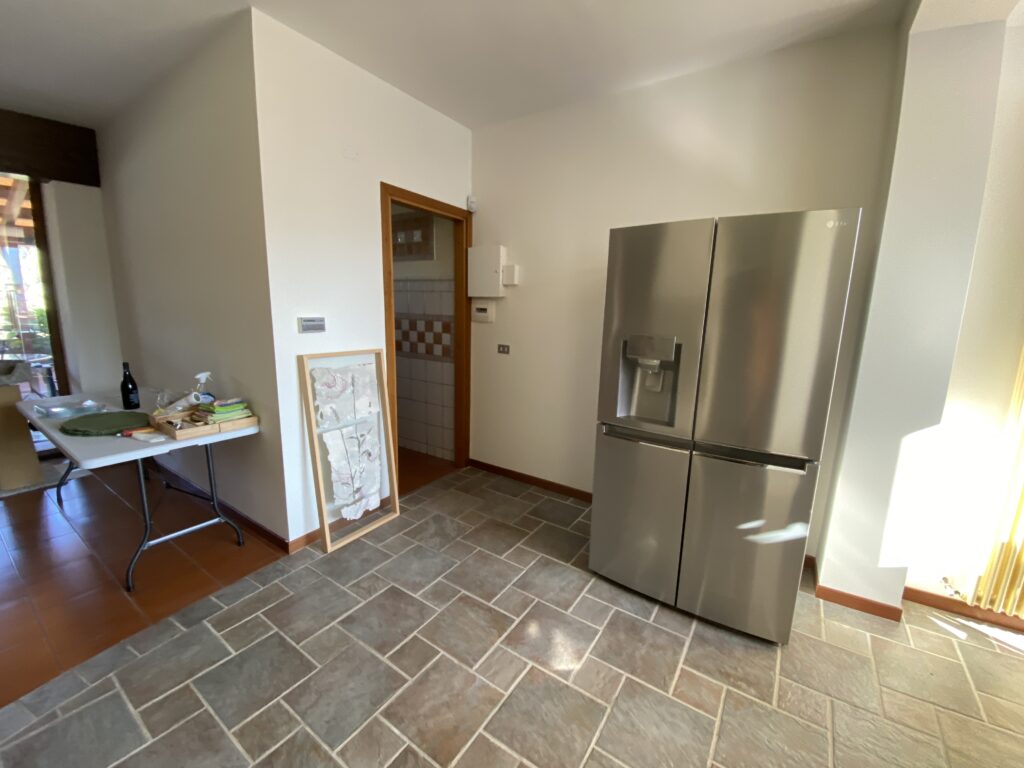 Deciding what to do with the floor has been a big decision because there are already two types of tiles/stones. Irma (my architect) thinks we should take out a larger portion of the old floors than I wanted so that the three flooring types will stay separated. I'm still thinking about that. I already chose the flooring which will go in the new kitchen. It is a product called gress. It is a very hard, almost indestructible kind of material. Very easy to maintain, zero absorption. They produce big slabs, 2.20 x 2.80 meters. We want to go big so there will be fewer seams so it won't be busy to clash with the other two floors.
Here is what the product looks like when installed. This is not my color choice.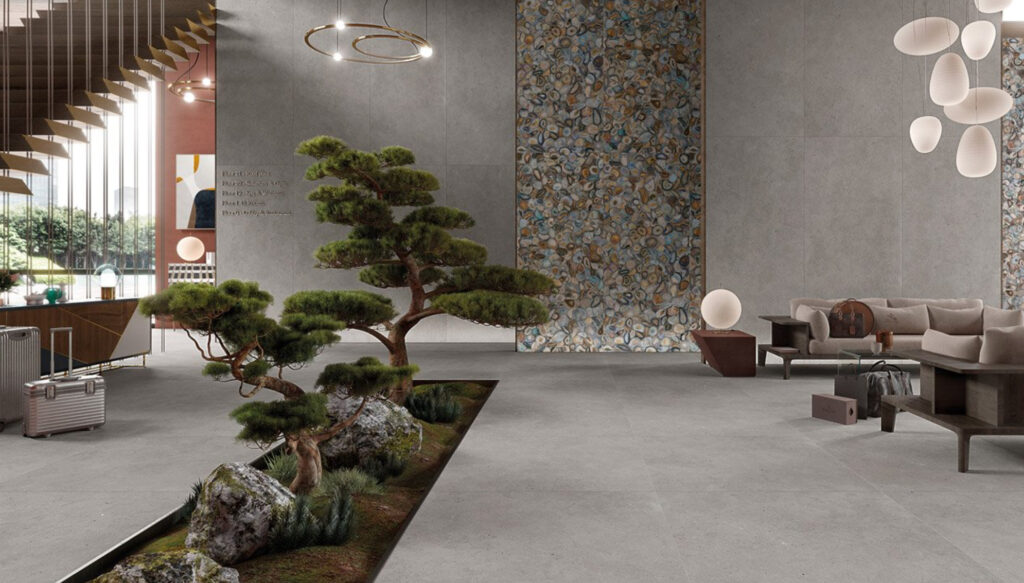 My color choice is Trust because it is warmer and there is just a hint of red in it and I "hope" it blends with the other two which also have red.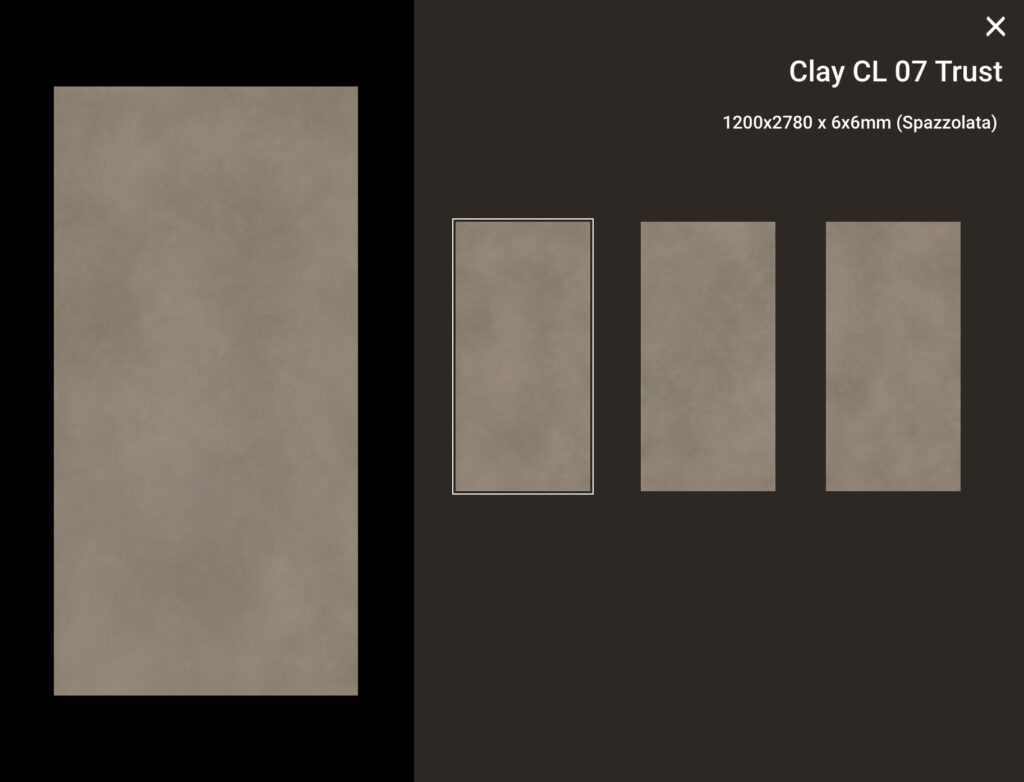 So, once I find my architect, who seems to be MIA since we returned from our trip, I will have a better idea about when this work will start. Not looking forward to the noise and mess. But having a kitchen will be nice.
~~~~~