Well, here we are again at another weekend. It will be a quiet one for us.
This morning I went to the market and bought tomatoes! First ones. Now, I don't have any real expectations of greatness or anything, but I thought I'd try them. Also I bought artichokes. They are small so should be tender.
After that, I took a walk. Along the river then I cut across the fields to the farm roads that crisscross out there. I took a couple of pictures of the wild flowers in the wheat field.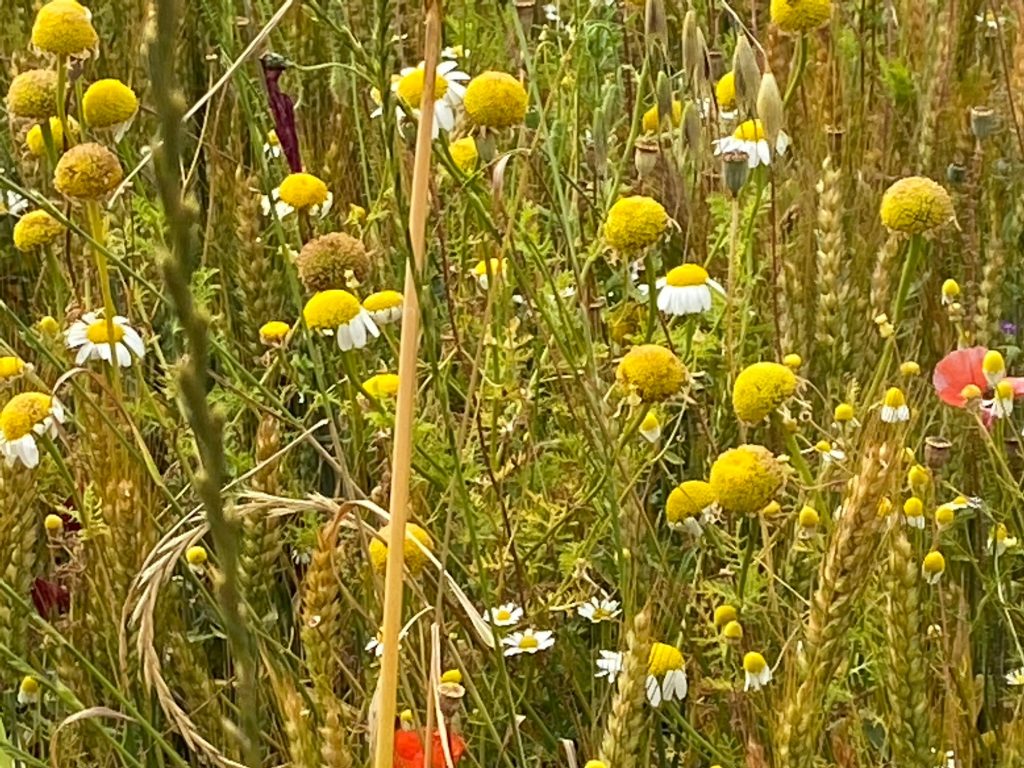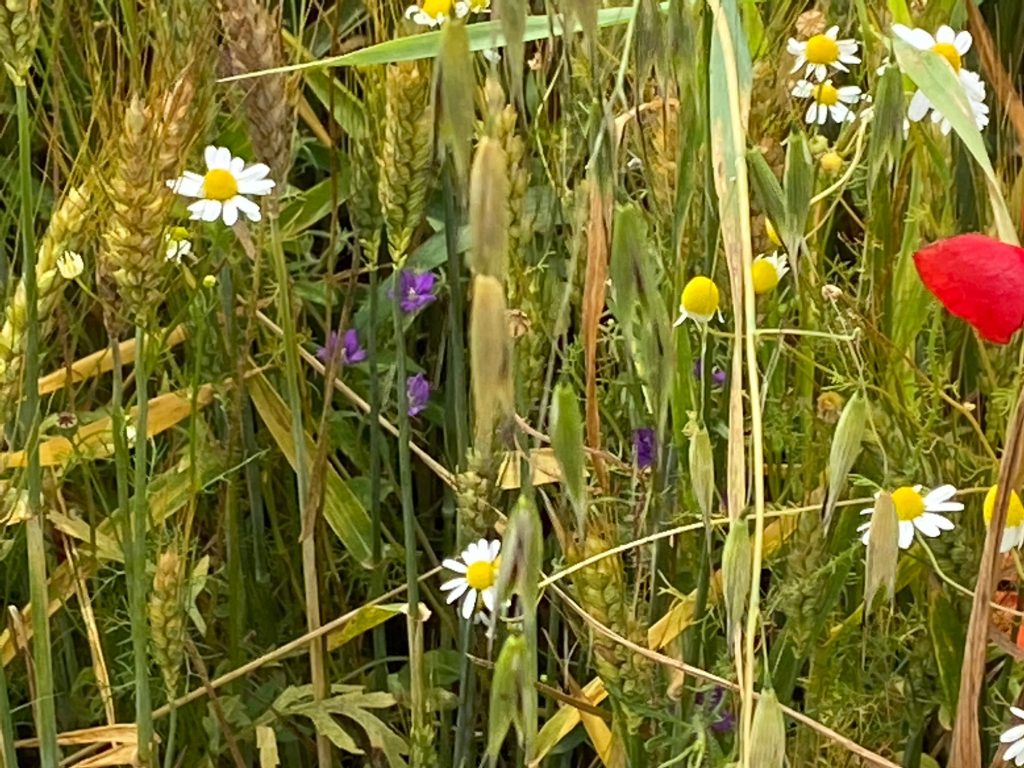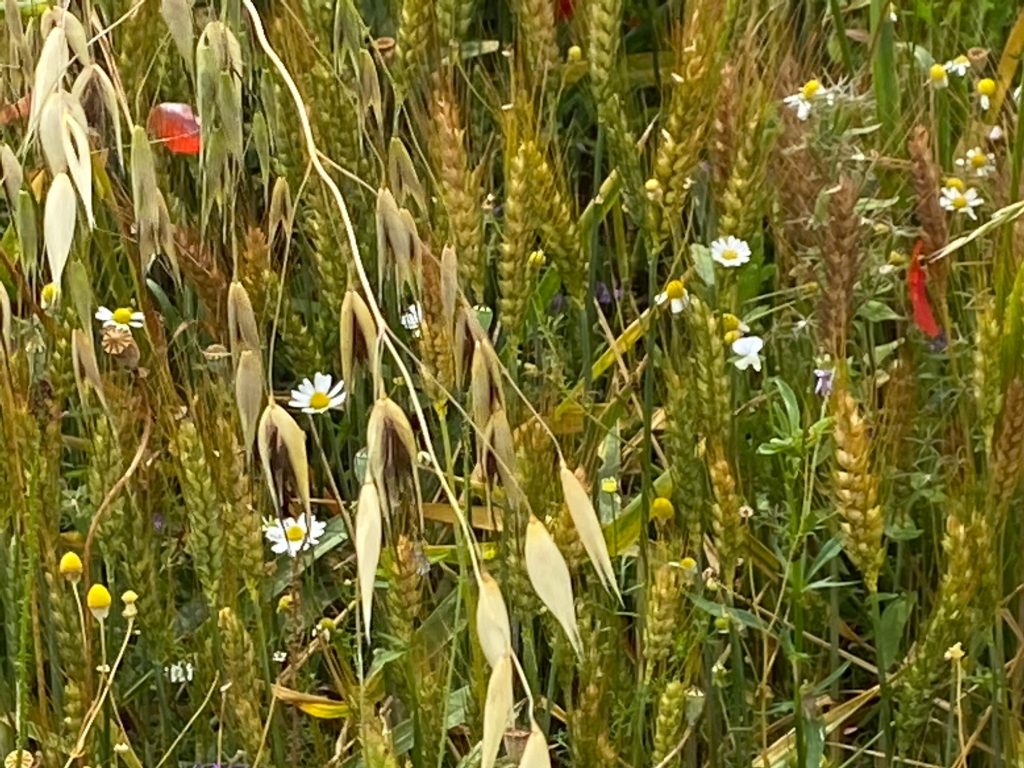 On the way home it occurred to me that I would be passing right by Tortetcetera, a bakery and gelato shop which moved last year to a location in the new apartment buildings behind us. They make the most amazing cupcakes. And the gelato is made everyday in the shop. It is the BEST I have ever had. I asked for a box so I could take it home. Then I chose salted caramel (my favorite), pistacchio and cioccolato.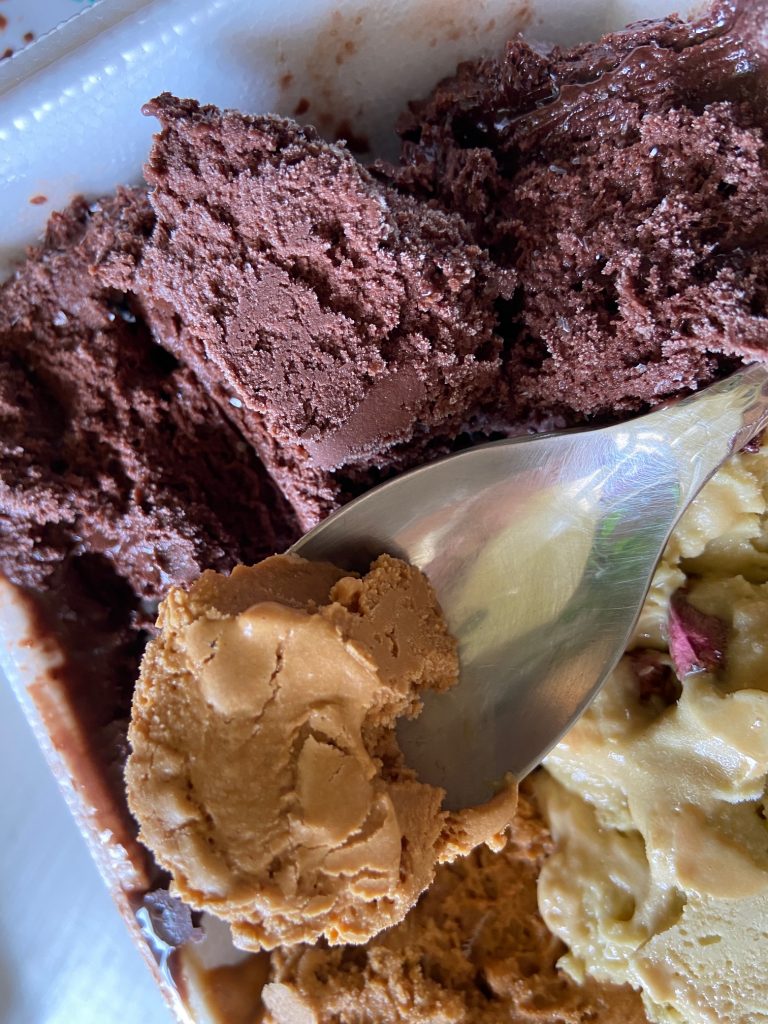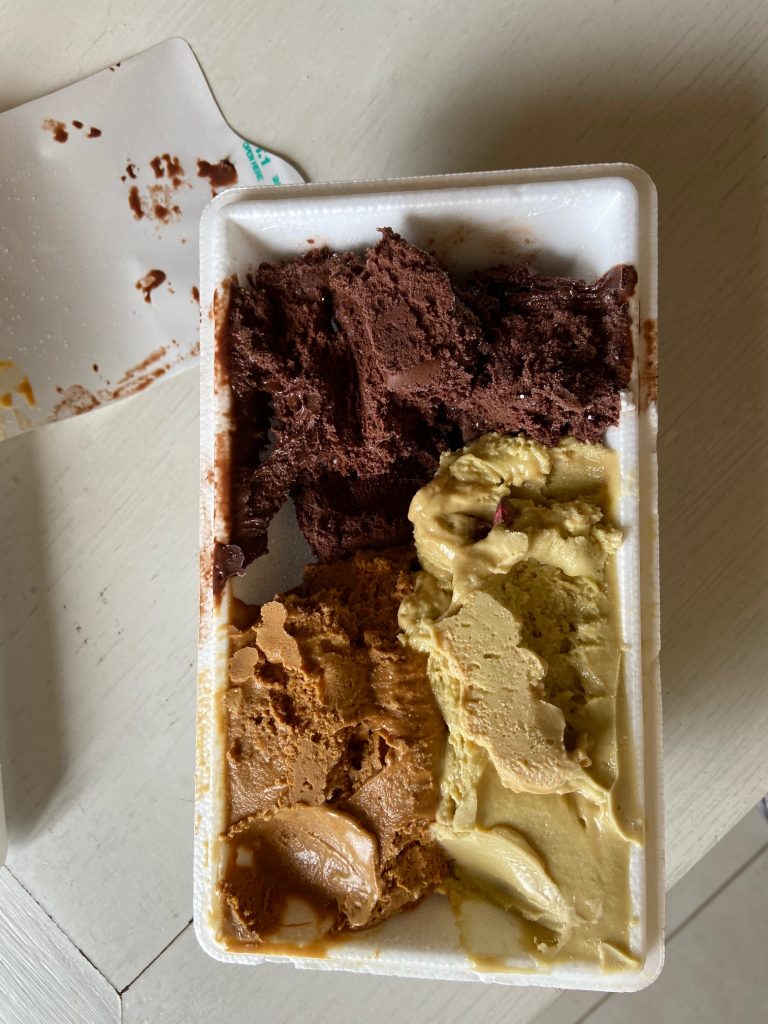 The news from the US isn't good on several fronts. The Corona virus numbers are really jumping in many places. Sorry to say. Opening up so soon has negated much of the progress made there.
In Florida, Jacksonville has said it will host the Republican convention with no masks required and no social distancing. Some people in the city are not happy about this.
From the Washington Post — "It's irresponsible," said Jacksonville City Councilman Garrett L. Dennis, a Democrat. "It will increase the number of covid infections and put the locals at risk."

"Anyone who is a thinking person would have concerns," said David Miller, a Jacksonville business leader who opposes the move. "It puts our community in harm's way. And it values political spectacle over sound decisions being made with the best interests of the health of our community."
Florida has seen a recent spike in infections as the state has relaxed restrictions and reopened businesses. On Friday the state reported 1,902 new coronavirus cases, a record high. Cases in North Carolina, Arkansas, Oklahoma and other states also have continued to surge.
President Trump is said to not like the idea of looking out during his address at a room filled with masked people —
The president also insisted: "I don't want to be sitting in a place that's 50 percent empty."
Alas, he is putting spectacle ahead of the health and safety of US citizens.
~~~~~~~
News from Italy is rather good. Our numbers remain low and manageable. Everything has reopened. But many things are different. Still one at a time and masks required in the small shops and the pharmacy. Restaurants and Bars are open with many safeguards. Tables 6 feet apart. Masks required when you stand up, etc. You must reserve at restaurants. No spontaneous stopping when you see a trattoria on the road. Means you've got to plan ahead. Hairdressers open. One customer at a time inside. None of this bothers me. In fact I welcome it. It is best to still remain careful. We are enjoying our freedom. Italians and other people who reside here are taking advantage of the few tourists by going to the major sites which can be enjoyed without the crowds.
~~~~~~~
Now I'm sitting on the terrace with the tende di sole or sun shade extended. It is threatening to rain shower and I would like to keep the terrace dry for tonight if I can. We are halfway through a movie!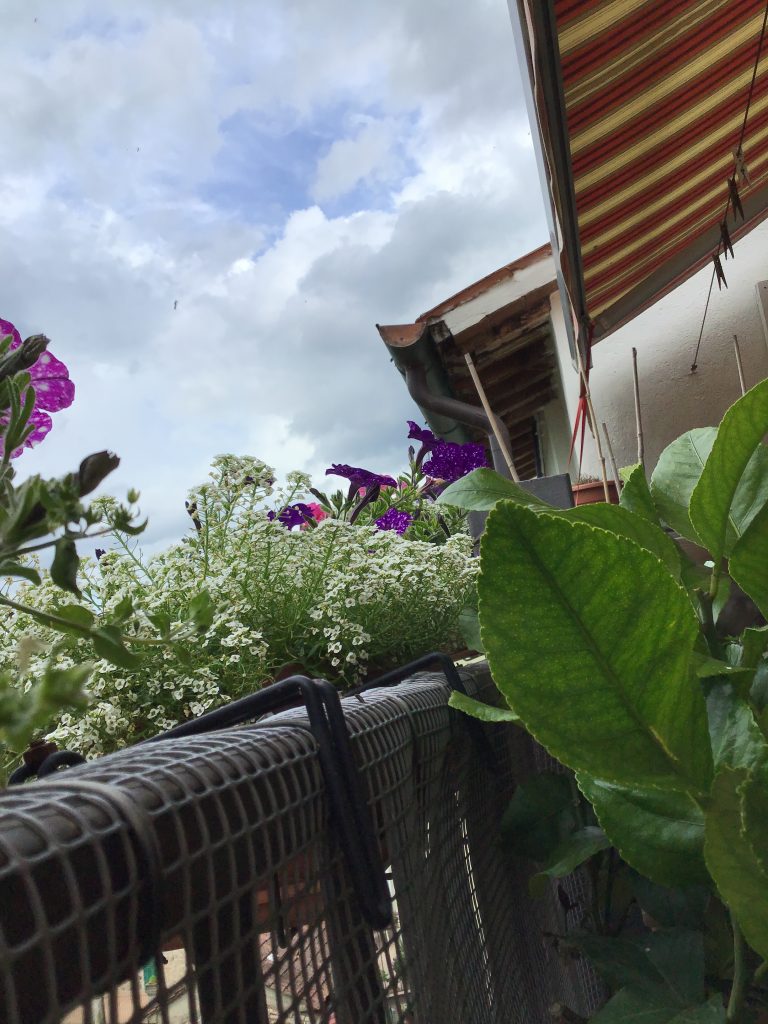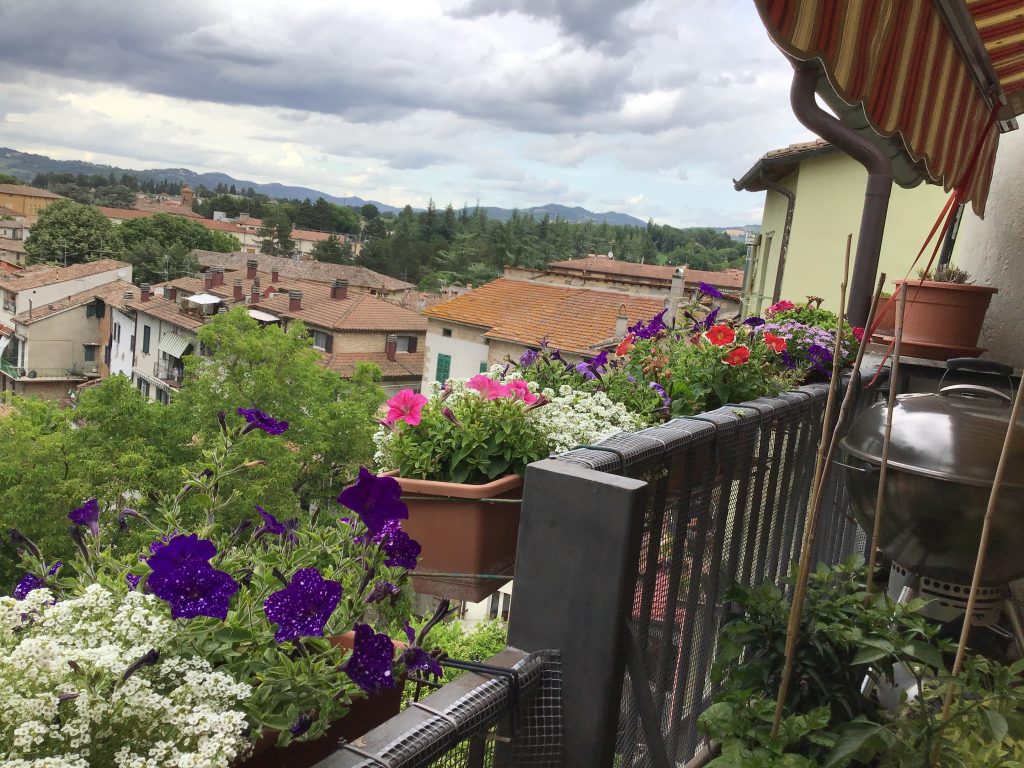 Be careful over there!🌈