The weather wasn't so nice. We had lots of rain off and on, wind and cool temperatures. Some of the storms were downright scary looking. I love watching the weather approach from our high position. I can see the rain marching towards us, eclipsing the mountains.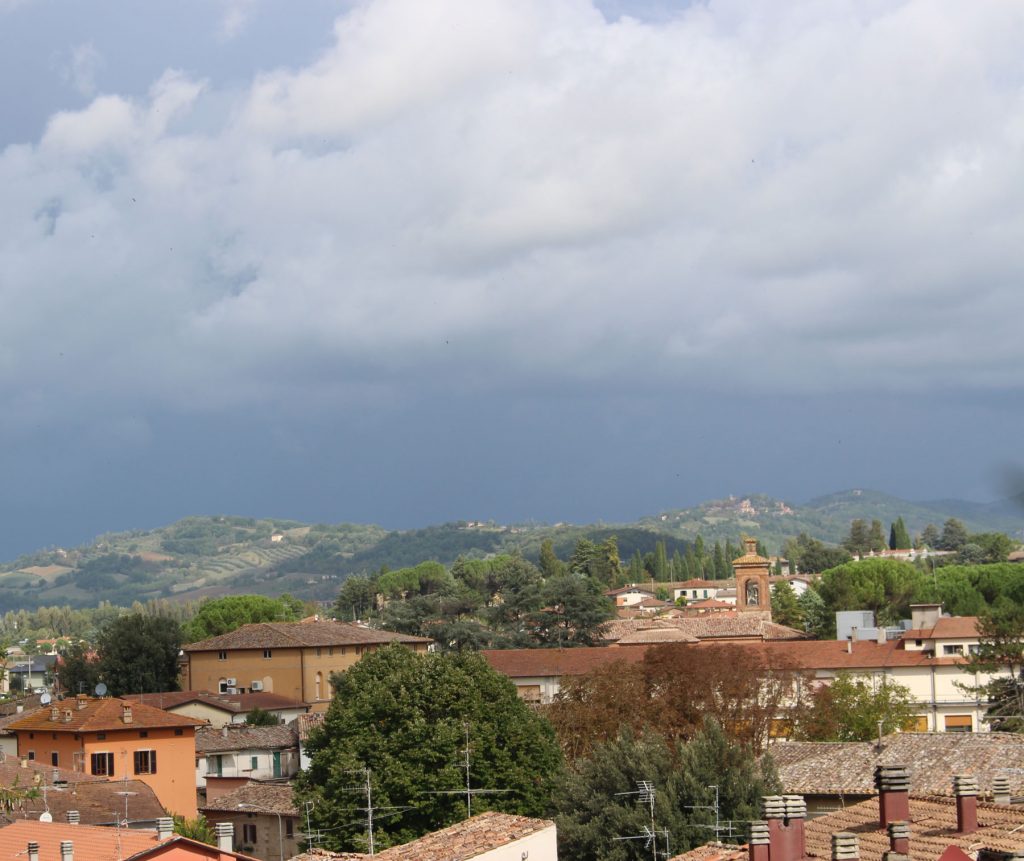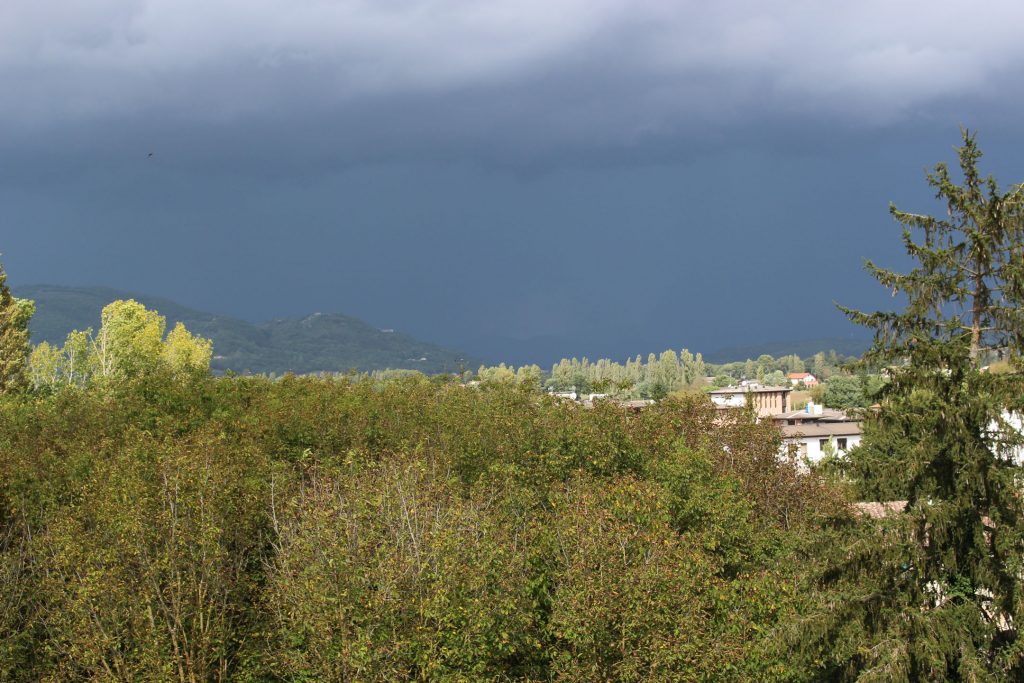 I went to visit a friend and see her new pool on Friday afternoon (it is amazing!). She lives in Castel Rigone on top of the mountains between here and Lago Trasimeno. I took a couple of pictures along the way.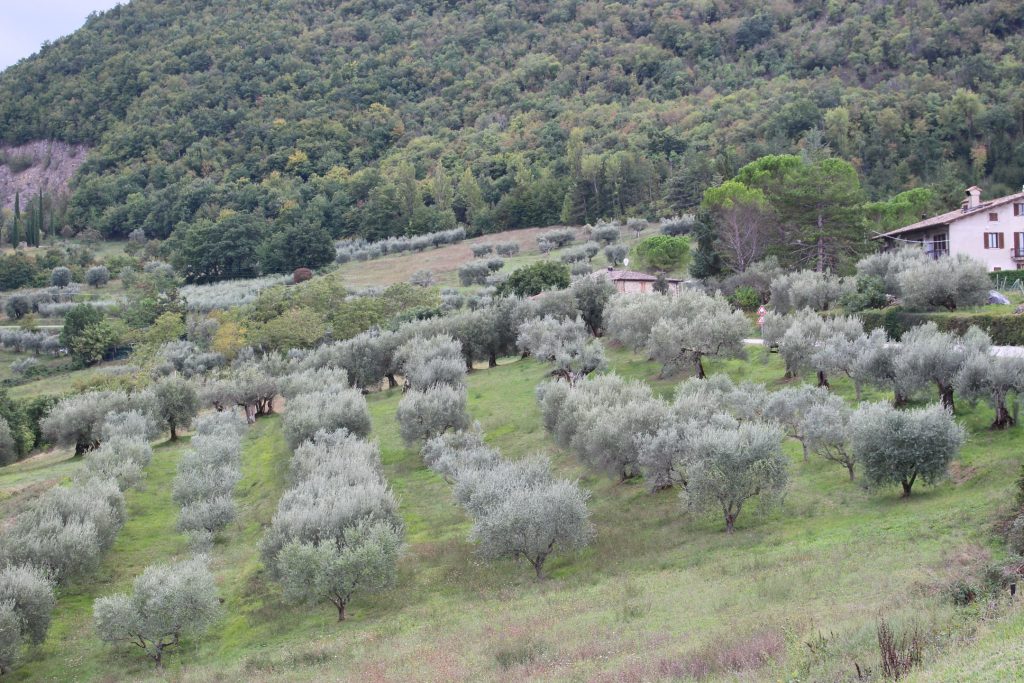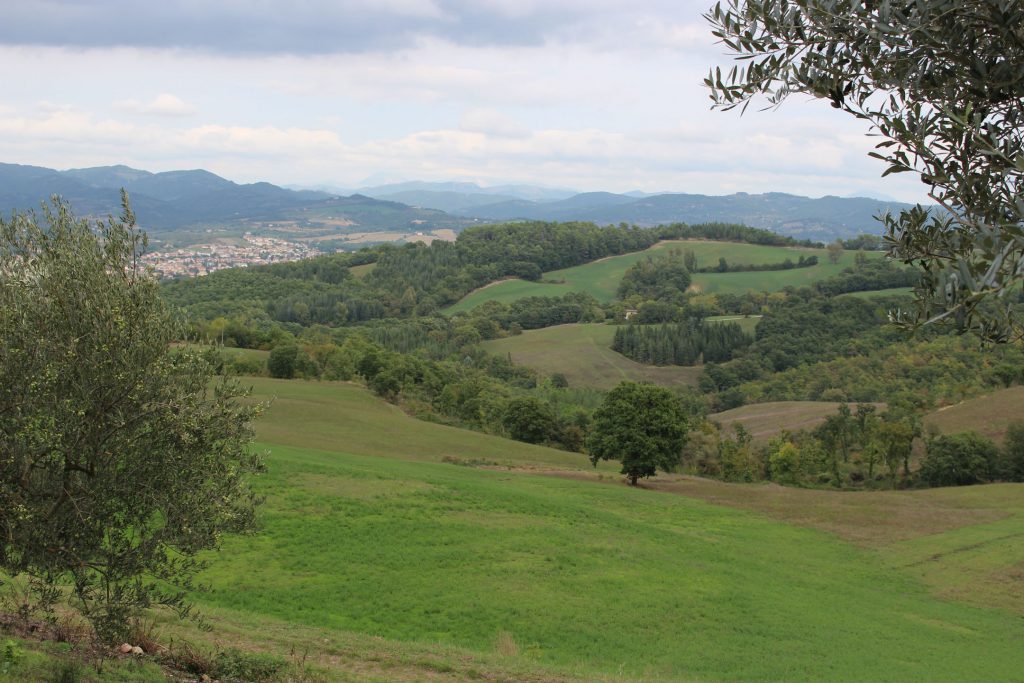 Things are not going well with Covid-19 in many places now. France, Spain and the UK have lockdowns in parts of the country. Their new case numbers are skyrocketing. Italy has not been as bad as them but the numbers are steadily rising and a new proclamation is due to come out from the National Government on Wednesday. The early intel says they will mandate masks all the time both inside and out for all the country. Many regions have already done this on their own. I also heard there will be an 11PM curfew for Bars. Maybe this will help. Our schools have been back in session for two weeks and I haven't heard any bad news from that. Of course the US is way out of control. I look at the maps of the new infections growth and the whole north of the country is red with higher cases daily. Now that school is back in, and the weather is cooler, people are inside more so the cases grow.
Be careful everyone. Wear those masks and avoid crowded situations. 🌈 Andrà tutto bene!