Today I want to showcase two new products being produced here in Umbertide. We had heard of one of them from friends, but still had not visited. The other we just learned of from our recent dinner guests. I decided to showcase them both here.
First the cheese shop. Caseificio which means dairy is painted on the building. The shop is Fattoria Palazzo Rosa – Famiglia Monni. It is on the small road that crosses the river to Montecorona and the Abbazia di Montecorona which is run by the monks of the Eremo di Montecorona. So it wasn't surprising to have a monk drop in to buy some cheese while we were there. The Eremo is a hermitage with a number of working monks. They take care of the Abbazia. The Eremo is in top of the 700 meter high mountain behind the Abbazia.
The back room, which you can see through a glass window is chock full of cheeses being aged. We bought a Pecorino peperoncini and some butter. The butter was not made here but I love trying new butter. The cheese was piquante but not too spicy. They had cheeses from other areas as well such as a creamy Gorgonzola. One of my favorites. This was an excellent find.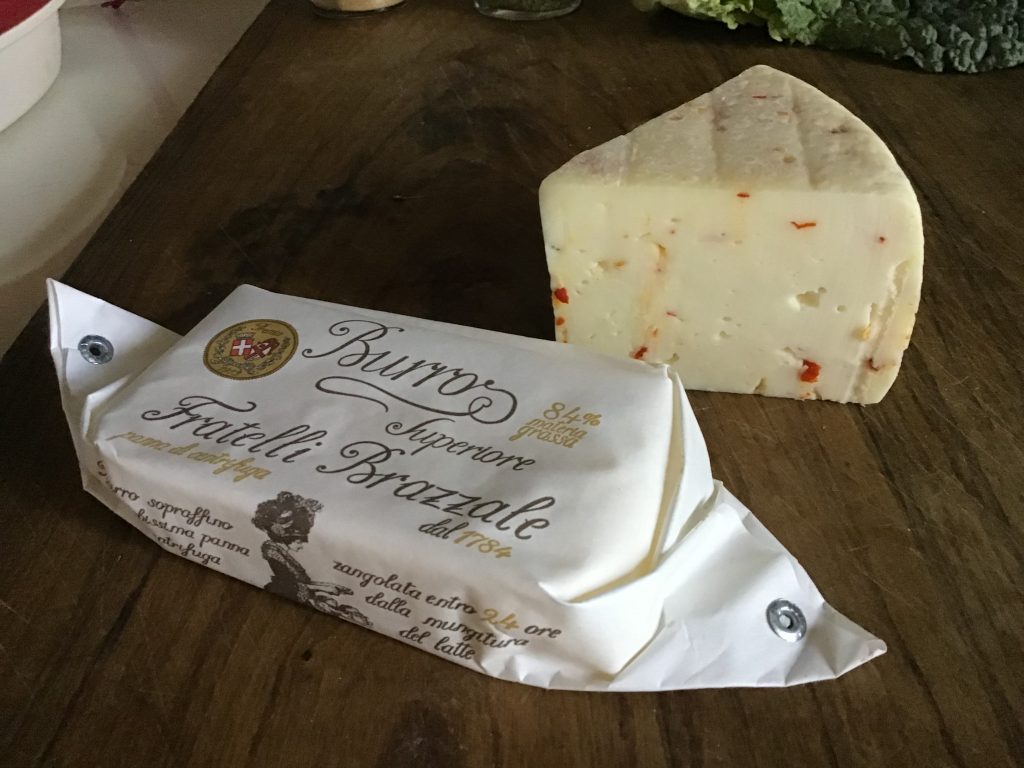 Then we decided to visit the Pauselli pasta fattoria. Our friends Joseph and Paul brought us three boxes of the pasta last week as a hostess gift. So generous — a box of Gemelli, Penne Rigate, and Linguine Ruvide. It is all made from artisanal grains grown in the area.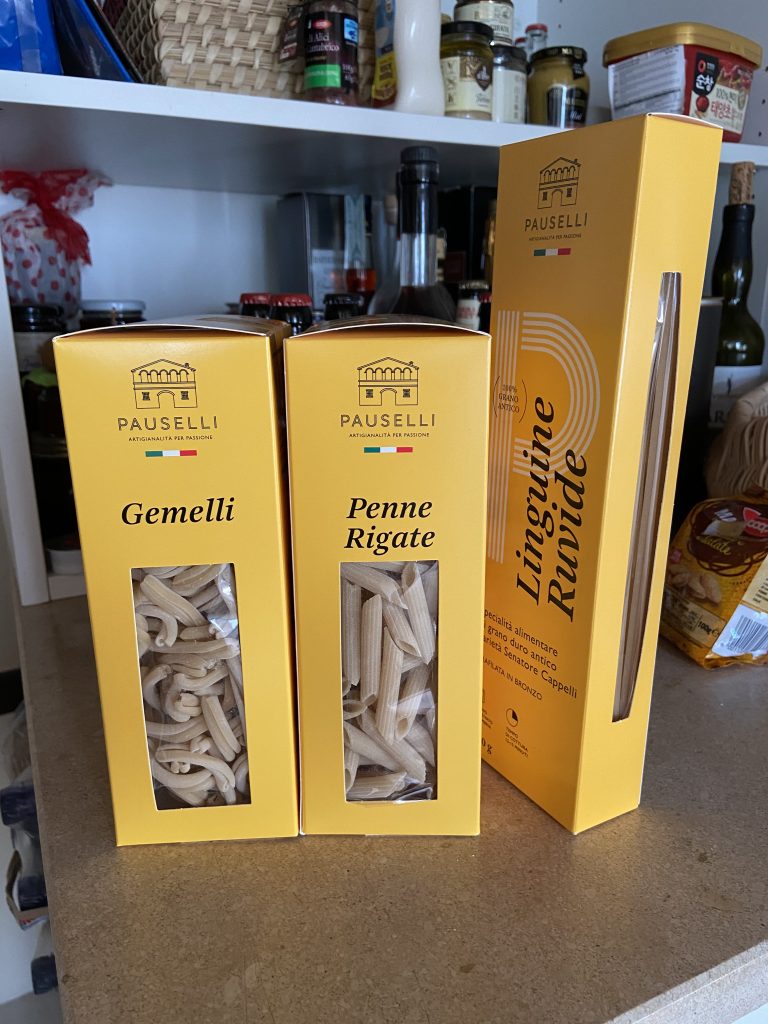 We followed the directions they gave us and found the negozio, but it was closed. I checked the hours. They are open 5-7 Wednesday and Saturday.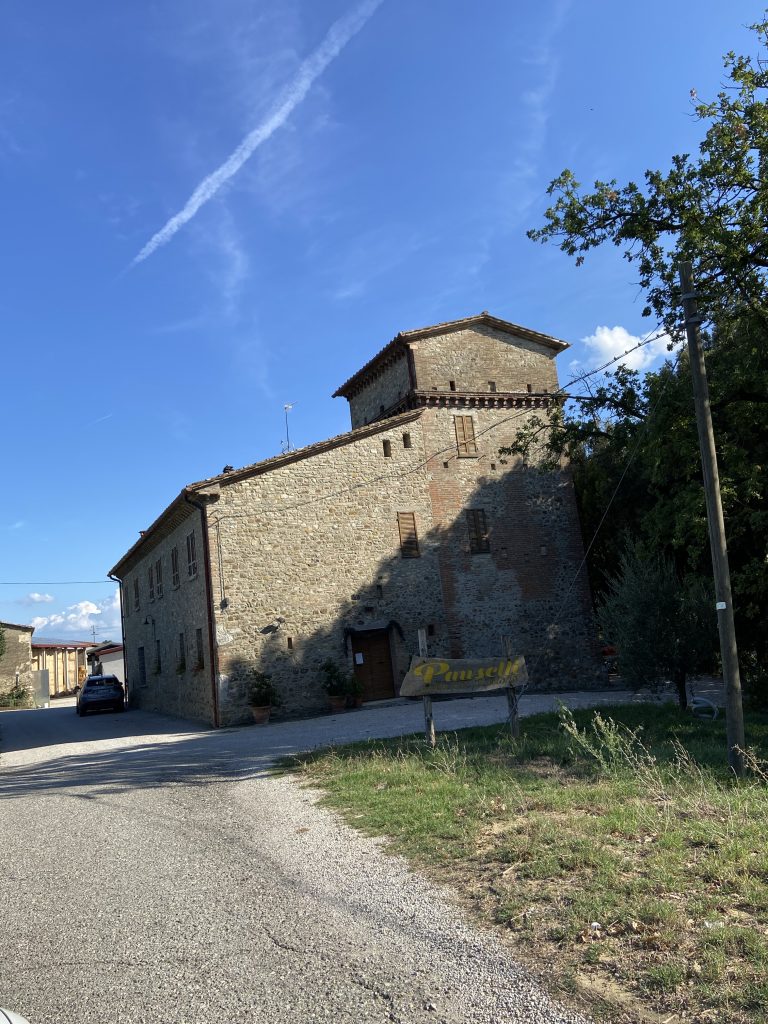 We tried the Gemelli last night. The name means twins. and each piece of pasta is made up of two pieces. Hence the name. The pasta is slightly darker than usual wheat pasta because of the grain. it has a rough texture and this shape is good for catching sauce in it's crevices. I served it with a tomato, red and green pepper, onion sausage sauce, with a little sour cream added in. It was delish.
I am happy to live in a place with so many people producing such excellent products. They are just very poor at marketing. I think they could benefit from coming to the Saturday market and maybe even opening a temporary storefront to test the waters. At any rate, we will support them by buying their products. I hope they thrive.