As unlikely as it seems, we got take-out BBQ last night. Yes we did. And it was good.
There is a restaurant in Perugia called Pinturicchio Cafe+Kitchen. It does American breakfasts and Brunches and Lunches. It is closed for dinner due to the restrictions right now. They make really great ribs, pulled pork, wings, biscuits, sides, like coleslaw and cowboy beans, and finally delicious pies! Oh my! Yesterday they had Pecan Bourbon pie and Strawberry Rhubarb pie.

I had seen them advertise that they delivered to a town called Spello. I thought well, if they deliver there…what about here? So, I contacted them and they were willing. I contacted some friends and we got enough orders for them to come. Maybe, if they come back, the word will have gotten out and we will get more orders next time.

We ordered a rack of ribs, two pulled pork sandwiches, an order of wings, biscuits, coleslaw and a piece of Rhubarb pie (for me!). We had the pulled pork last night. Biscuits and pie today. It was great. Ribs for tomorrow….a taste of home.
Maybe many of my readers don't understand the craving for foods from home. It is a strong pull. The comfort foods of my childhood make me remember, and make me happy. The ethnic foods I can't get here I miss a lot. The meals we ordered last night were a great taste of home. I wish to say strongly, I adore Italian food. When I used to come as a tourist I loved the food more than anything and I still do. But, as with anything, after time you yearn for different tastes and memories of home… 💕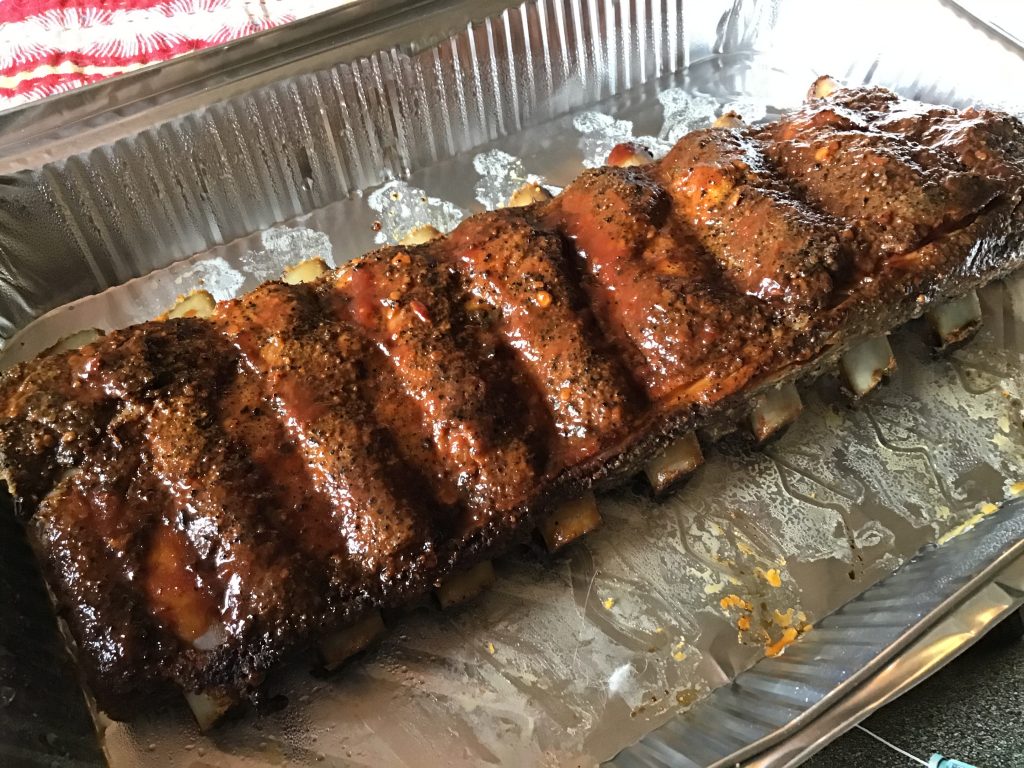 Buon appetito!