Friday morning…such a pretty day. My poor flowers have been beaten about face by the relentless rain we've been having. During our lockdown, everyday was perfect. Dry and warm and sunny. Soon as they let us out, the heavens opened. I'm hoping things will dry out so the flowers can recover.
The weekend looks to be nice. Saturday, of course, is our local mercato. And Sunday is our anniversary. I remember last year which was our 50th. This year, it's just us and I think we are having Pranzo at San Giorgio.
Last night we had a beautiful sunset. Check it out!
~~~~~~~
This was an interesting comparison. I'll let you draw your own conclusions…and don't say it's because of more testing… that is an overused convenient excuse.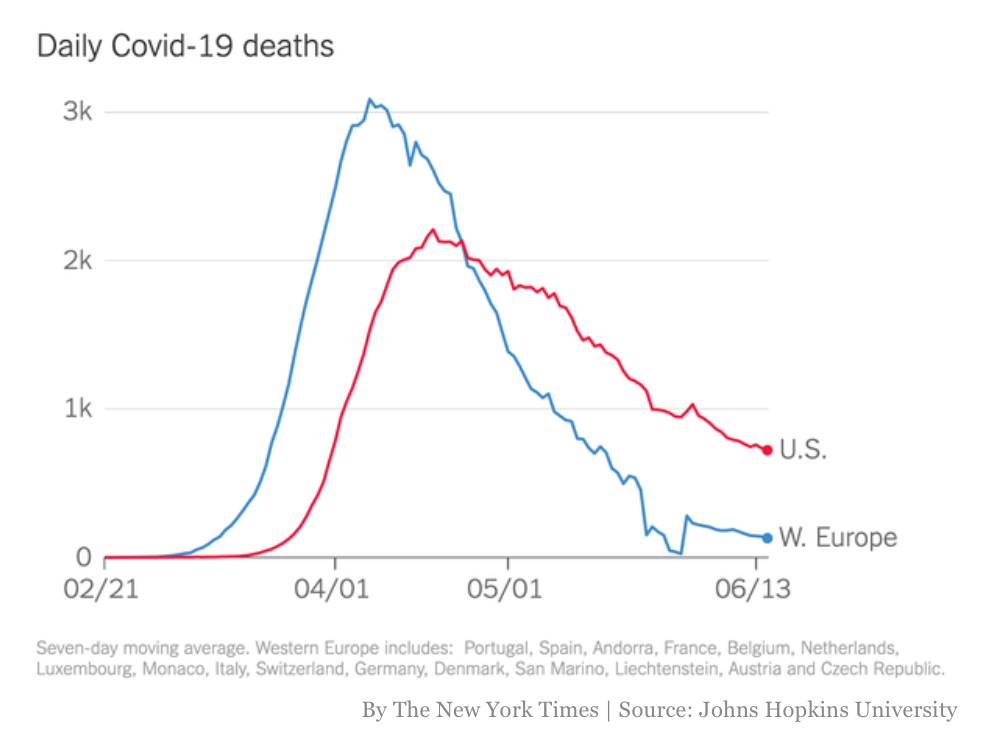 I'm sorry for the loss of all the good work the US did by locking down. Of course there were some states that didn't do that… I still really don't want anyone coming to Italy to ruin all the hard work we did. That includes the potential U.K visitors. They also don't have this under control. Two travelers from the U.K. to New Zealand tested positive there. And New Zealand was virus free.😢
I know the Italians really DO want the tourists back. Friends of ours in Florence said they went to a restaurant and the proprietor heard them speaking English. He got very excited to have American tourists back! Sorry, they had to tell him, they lived there. So the Italians want the Americans back…they've just got to get that pandemic thing under control.
~~~~~~~
Stay safe everyone! 🌈