What a beautiful day it was today. A real taste of spring. A friend came up to visit from Perugia. She brought me gifts of food and a pretty yellow beret. I will wear it jauntily 🙂. We also took a walk. Very close to our new house is the public swimming pool (indoor and outdoor) plus tennis courts, the soccer stadium and a beautiful park. We headed for the park, Parco Pineta Ranieri e Bosco "del Macchione".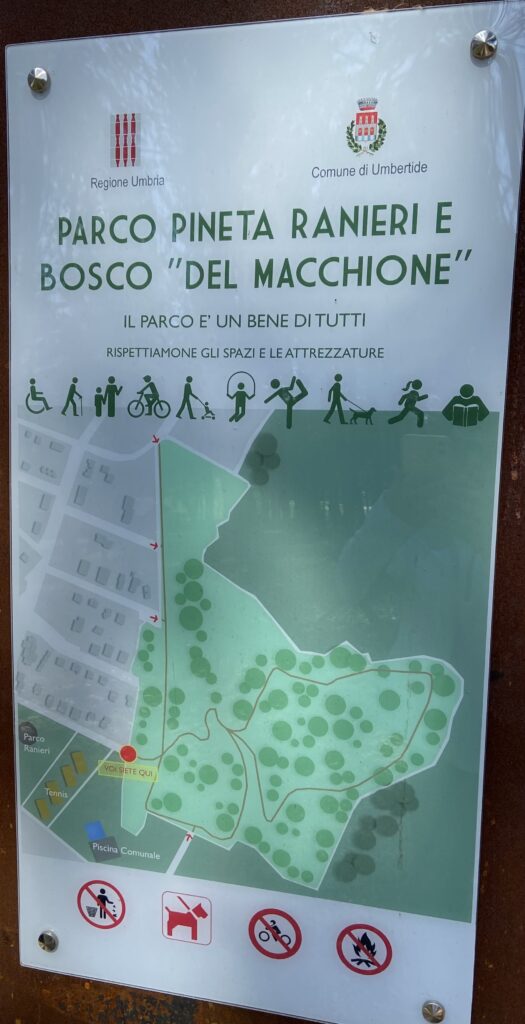 We messed around on the fitness trail. The park is a pine forest. It is up on a hill with good views across Umbertide. There are lots of picnic tables. The park was empty save for a couple of runners. Surprising on such a beautiful day. Here are a couple pictures of the flowers along the way.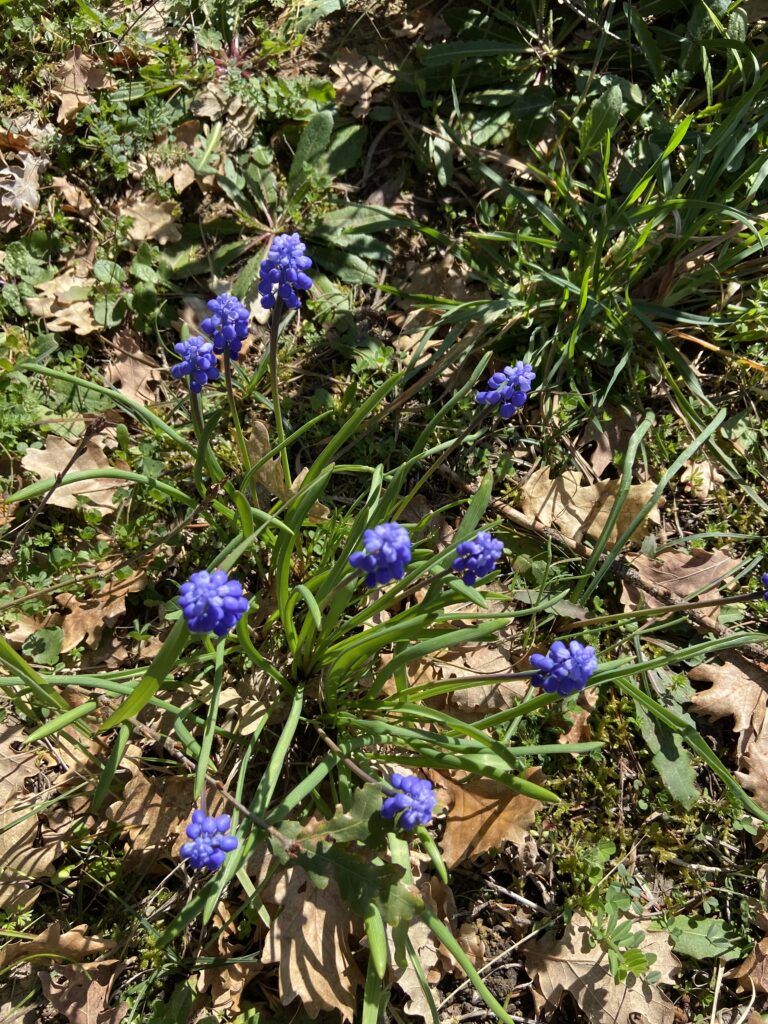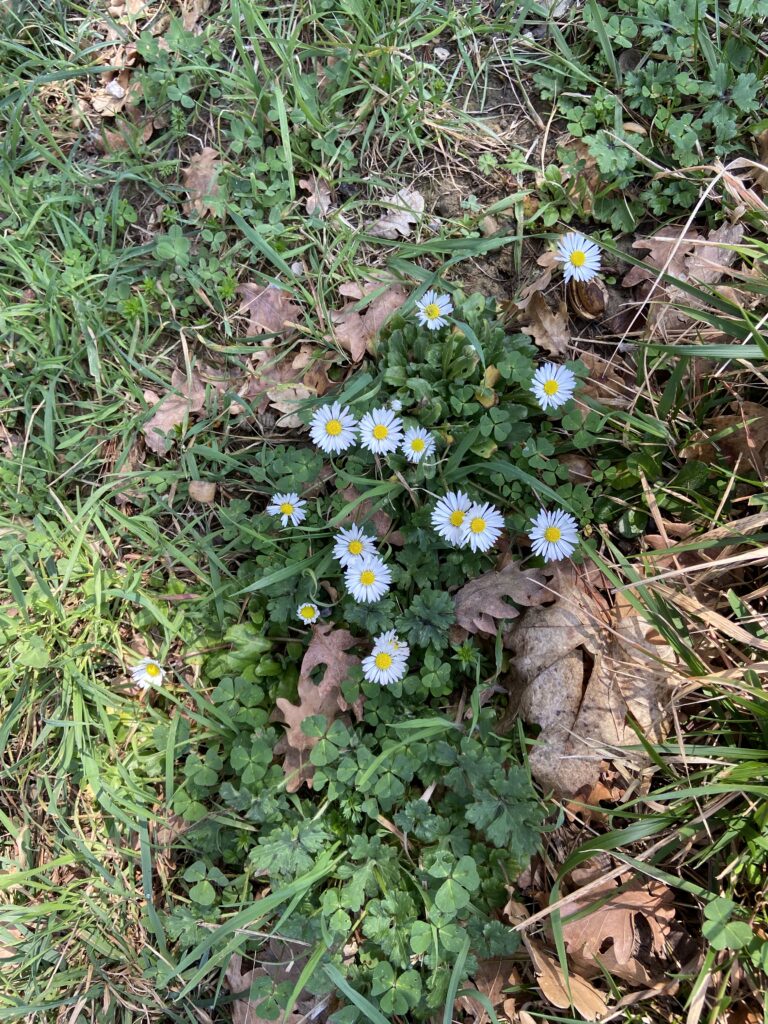 The Asian magnolias are blooming now. Here is one on our street.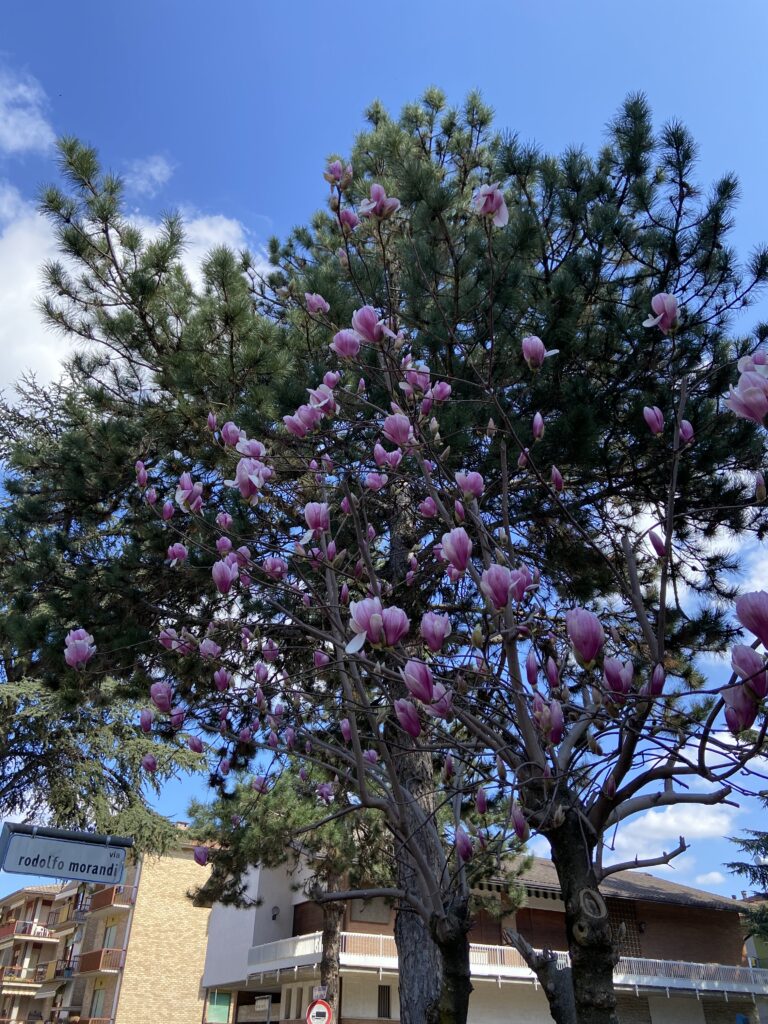 I had made yet another instant pot soup in the morning and just left it sit. It stayed hot so when we returned from our walk we had a couple of bowls for our lunch.
On another note, we think we might have found the source of the bad luck in our house. In the (non-existent) kitchen we found a horseshoe hanging above the entrance. It was only visible if you went inside and looked up. And it was hung like this…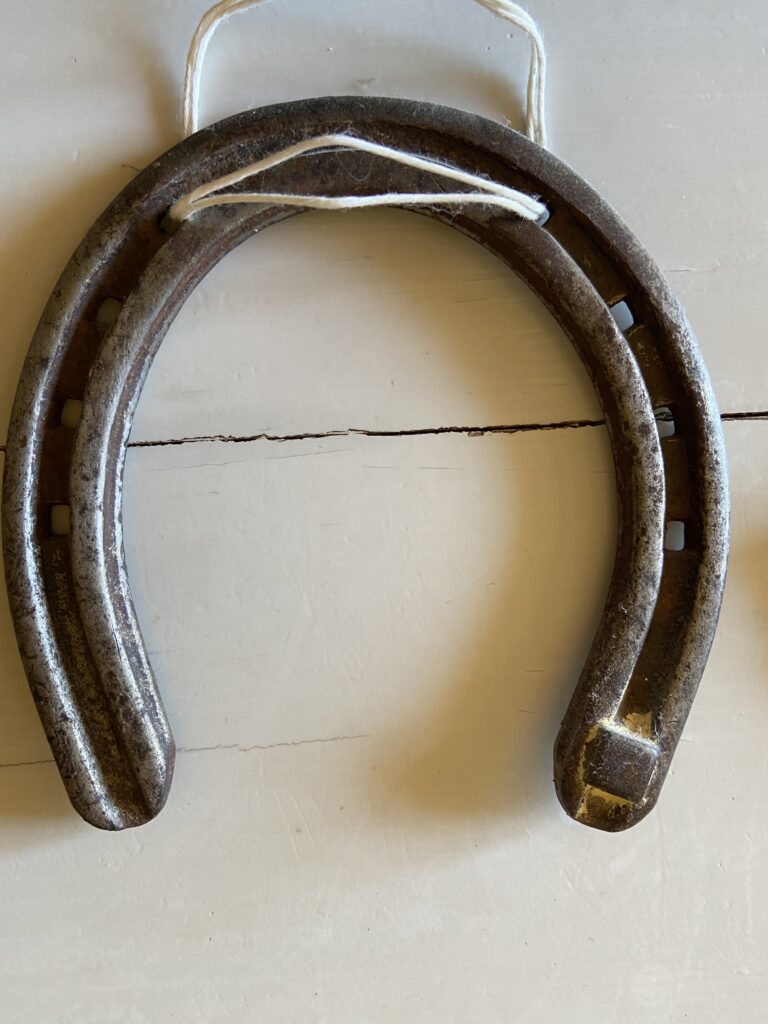 Does that bother anyone other than me, Luther and my friend? Well it SHOULD. So we took it down. No wonder we've had bad juju. It will be re-hung…like this…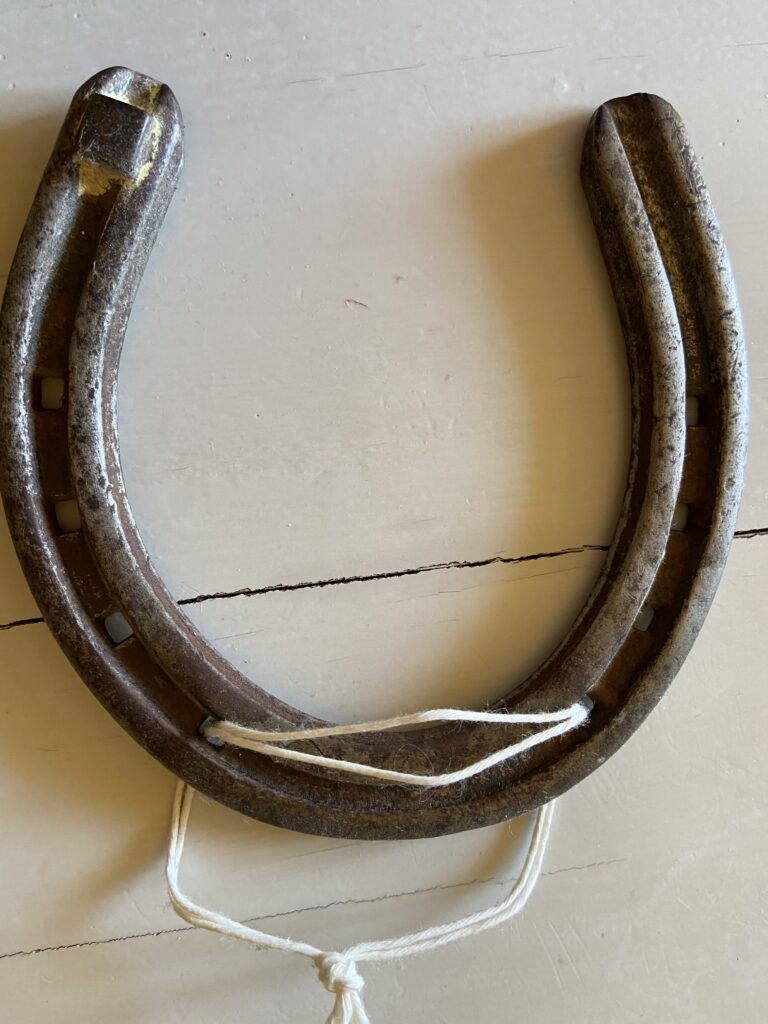 I hope everyone had a nice Sunday. Ciao for now!