It has been nearly three solid weeks of painting and 50 gallons of paint. That's €5,000 for just the paint we figure. Luca has become our prodigal son. He brought me fresh lettuce from his garden twice and a bag of walnuts. 🙂 The paint job looks terrific and has significantly brightened up the apartment. Particularly happy to lose the peach accent walls. They clashed with the wood I think. Before and after pictures.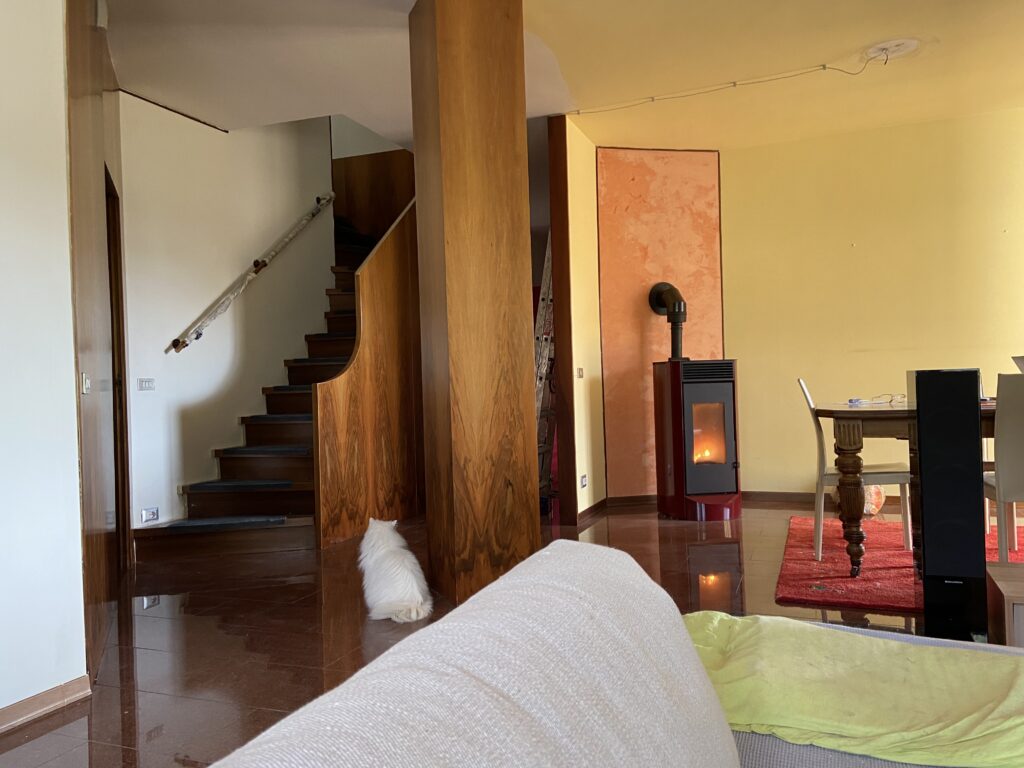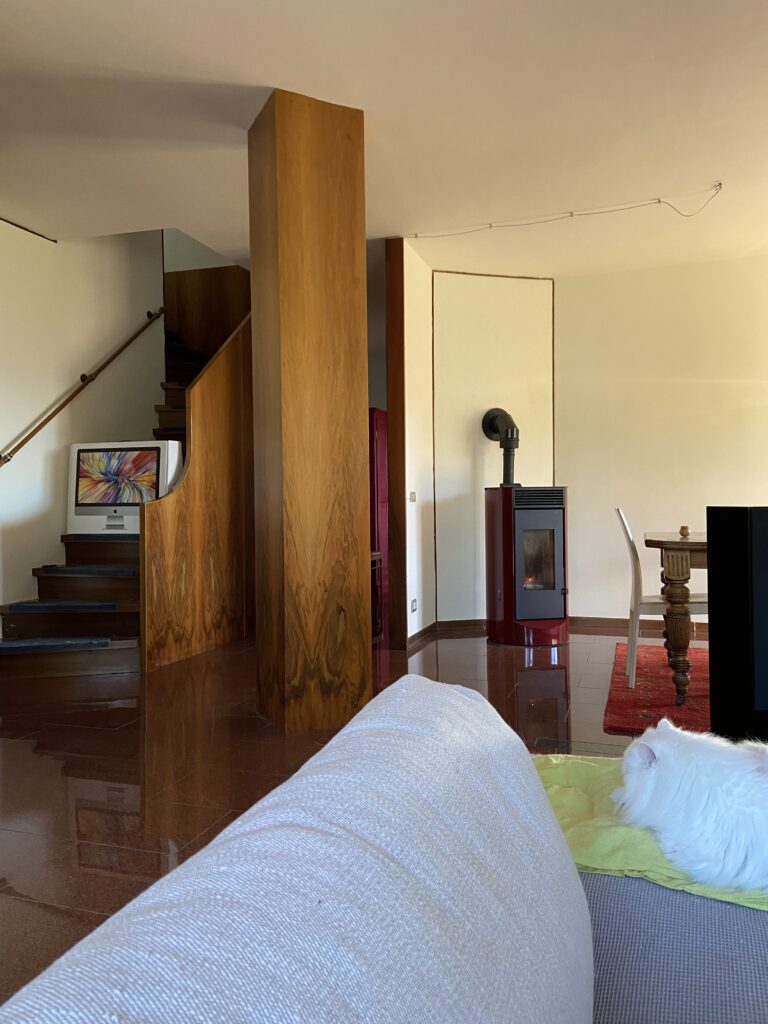 For the downstairs we just need curtains, art, and, of course, the kitchen. Speaking of which, they came last week and moved the gas pipe so it was ready for the installation. They can't give us ETA for the kitchen though. 😕
Today we picked up all our lights that we ordered. 13 fixtures in all. We have an elettricista coming on Monday to install. Big step! Photos upcoming.
We had lunch at C'era Una Volta with our dear friends Susan and Gary. It's been a long time. They are only passing through town so I am glad we got to see them. They return to Florence tomorrow.
Buon fine settimana a tutti! 🌈