At the Wednesday market in town, one of my errands was to buy some more of the "famous Cannara onions". I keep a string of these sweet onions available all the time in my kitchen. They work used any way, raw or cooked. A young man, maybe 20s or 30s comes in a van with braids of the onions, dried legumes and, in summer, fresh things they grow, like fava beans. I drop by to get these onions often. A little information about the "famous" onions follows.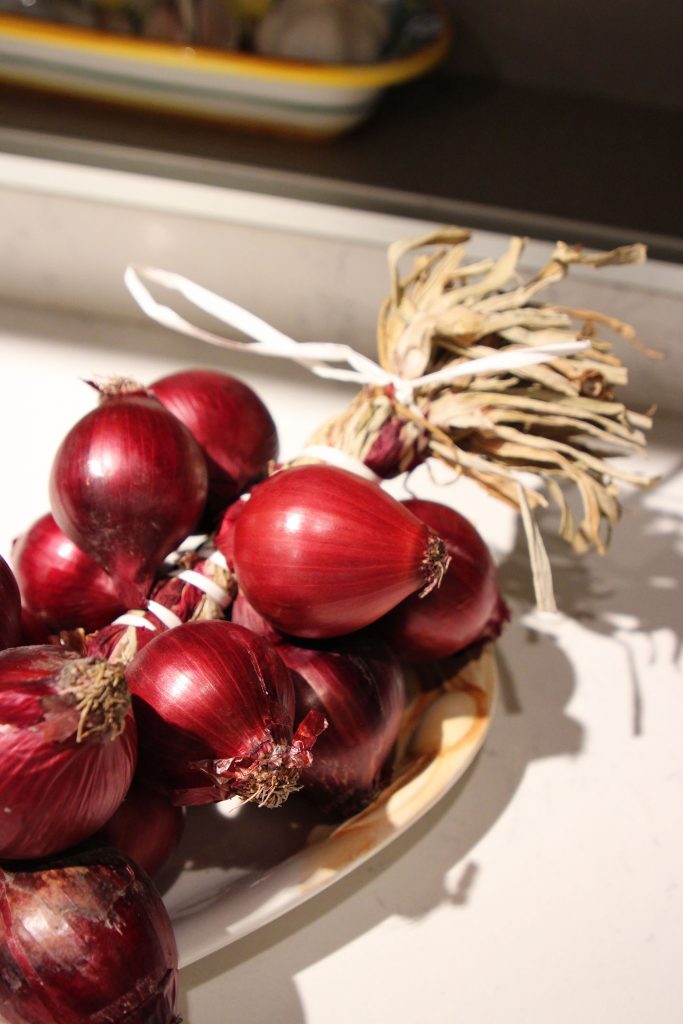 The onion of Cannara is a protected product of Umbria, earning the title Traditional Product Agribusiness from the Minister of Agriculture. This commemorates not only the goodness and versatility of this onion in the kitchen, but also it's historical roots in this area. Besides this prestigious award, the Onion of Cannara also won the coveted title of Slow Food.
The traditional cultivation and harvesting of the onion of Cannara is carried out by small producers called "cipollari", often handed down from father to son for generations. The word cipollo means onion so cipollari means something like "onioner". It has been cultivated since the 1600s in and around the small village of Cannara which is situated in a vast, fertile plain that, back in Roman times, was a shallow lake. The entire process of growing and harvesting is closely monitored to guarantee the quality standards and origins.
The onions cultivated around Cannara are of three distinct varieties: red, golden and borrettana (flat disc type), but all three are characterized as sweet, soft and easy to digest. To me, the red type, with its beautiful red-coppery skin is by far the most tasty, delicate and sweet. They are most often sold in the characteristic braids.
The town of Cannara, in normal, non-Covid times, has a famous festival which is held during the first two weeks of September and is called, the "Feast of the Onion."
Too pretty to eat!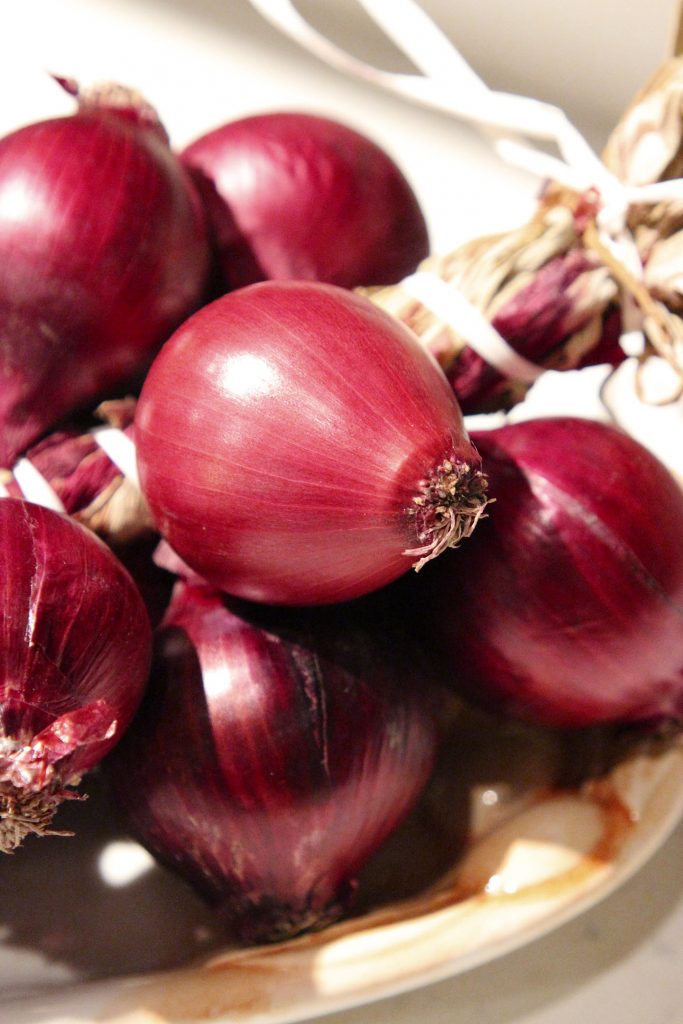 ~~~~~~~~
I took this next snap of a pretty house painted in one of the traditional colors used around here. Almost orange. I was taken with the duvet airing on the balcony which went so well with the house color.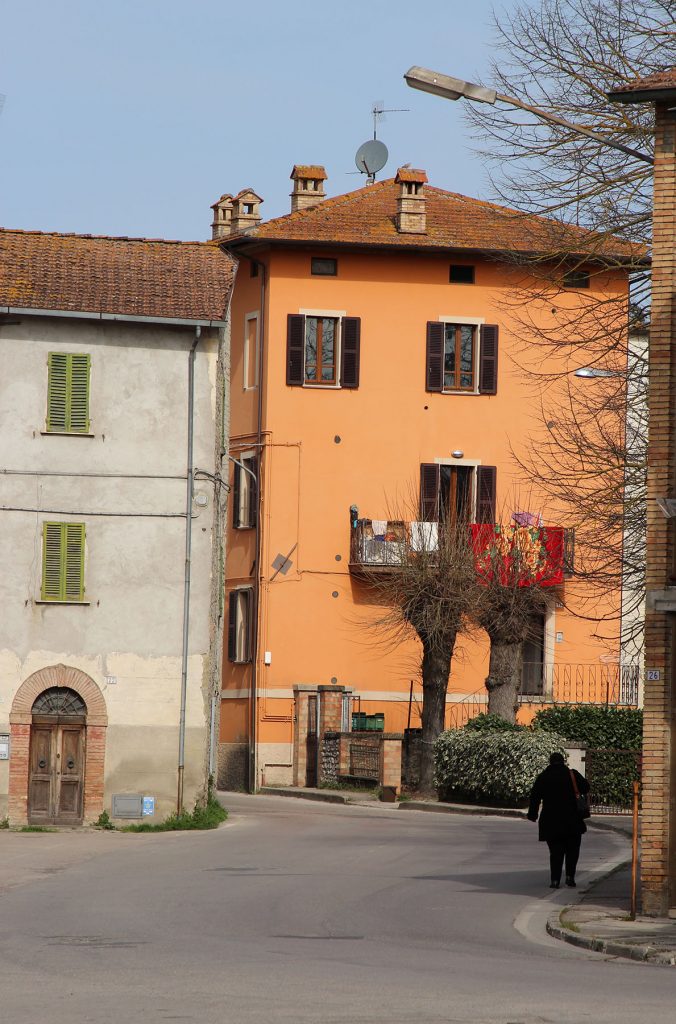 Sentence for today. "ho ricevuto il mio pacco da amazon oggi." — "I received my package from Amazon today". Pronounced — oh rey-chay-vu-toe eel me-oh pack-co dah amazon ohg-gee.
~~~~~~~~
Stay safe – andrà tutto bene!🌈