This week Calagrana's special Regional dinner was from Emilia Romagna. The food capital of Italy. I'm sure some would dispute that, but it's where many products you would recognize come from, like Parmagiana, Prosciutto and Balsamic vinegar, to name three. This week the entree was Rabbit alla Modanese. Since many people don't eat rabbit Ely had a second choice of pork. We tried the wine this time.

Last Sunday I went up to the restaurant to pick up take-away items. They have lists of available things every couple of weeks which we order and then pickup at the agriturismo. Ely is really good at pastry. We got some of her chicken and leek pies. They make great lunches. Single serving size! And some English muffins. Two pizzas. And a marinated chicken. It's like a holiday when I go there. It's only 15 minutes away and in our Comune (and legal in the Orange Zone) but it feels like a real outing! I get out so seldom. I also run into other actual people there! Who are also picking up food. It's kind of sad that this constitutes a high point in our week. Here's the menu: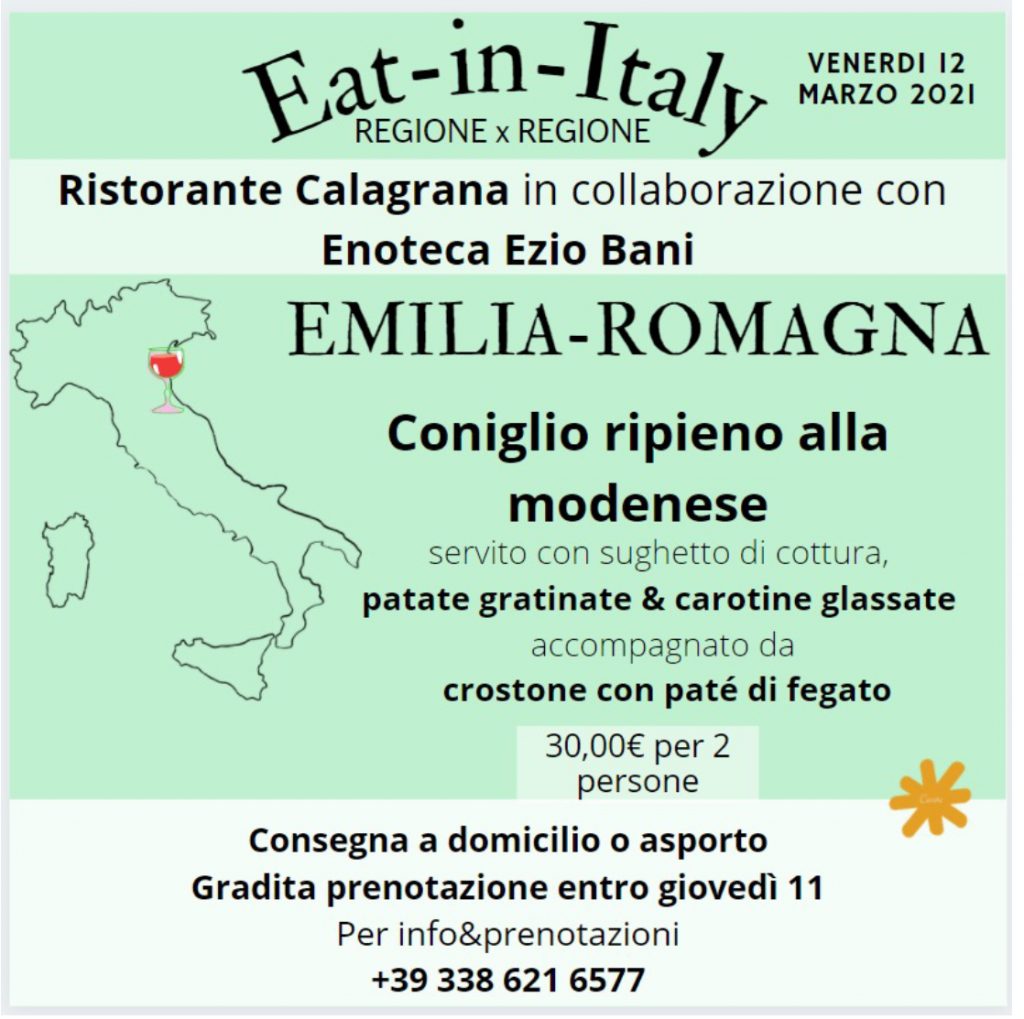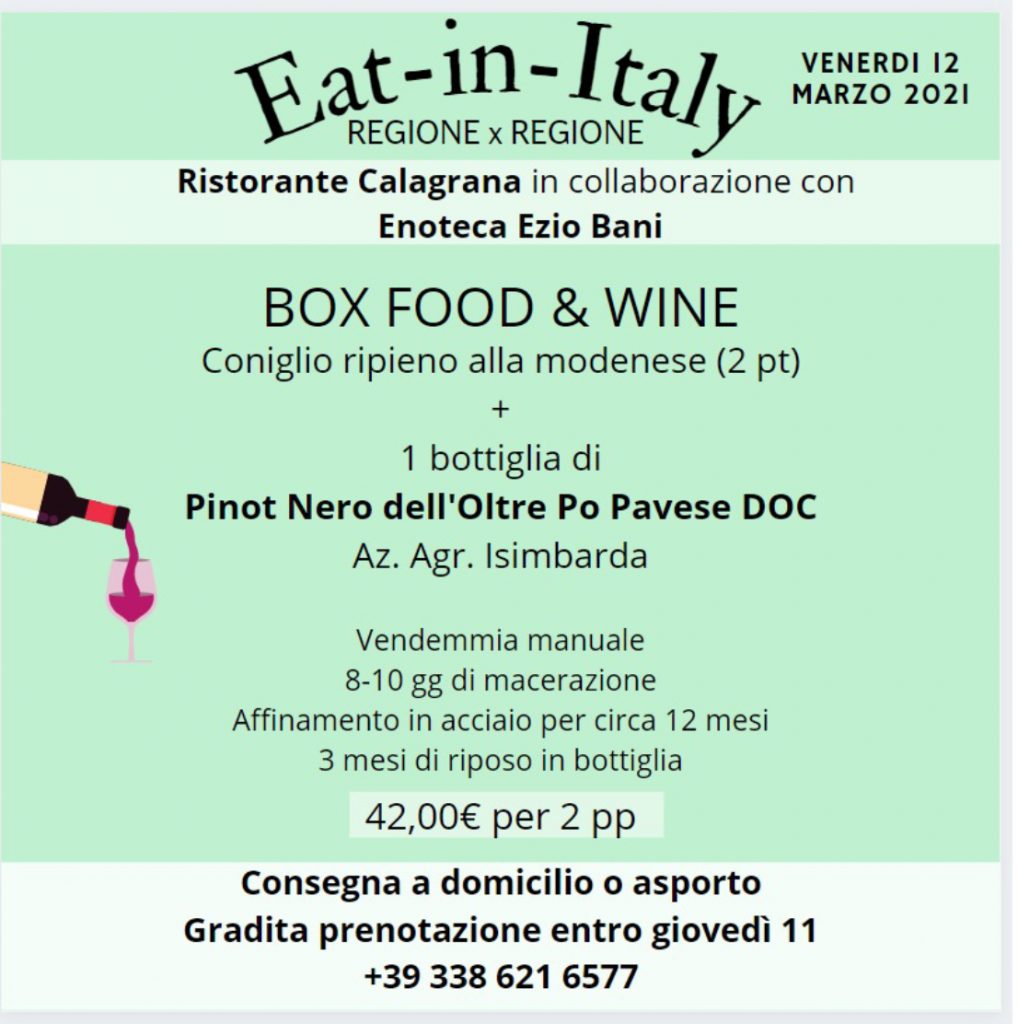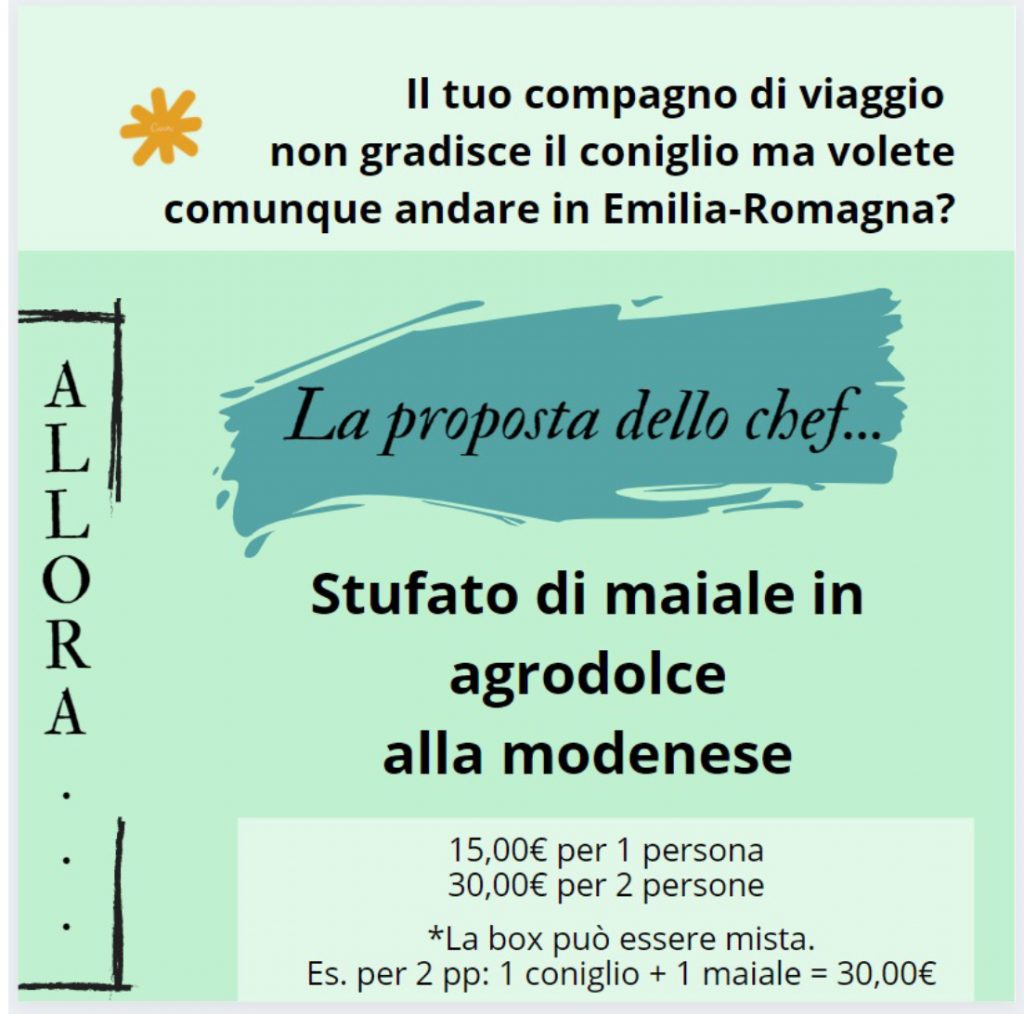 Below are pictures of our meal. The rabbit was rolled and stuffed. It was excellent. I loved the wine pairing. Eccellente as always!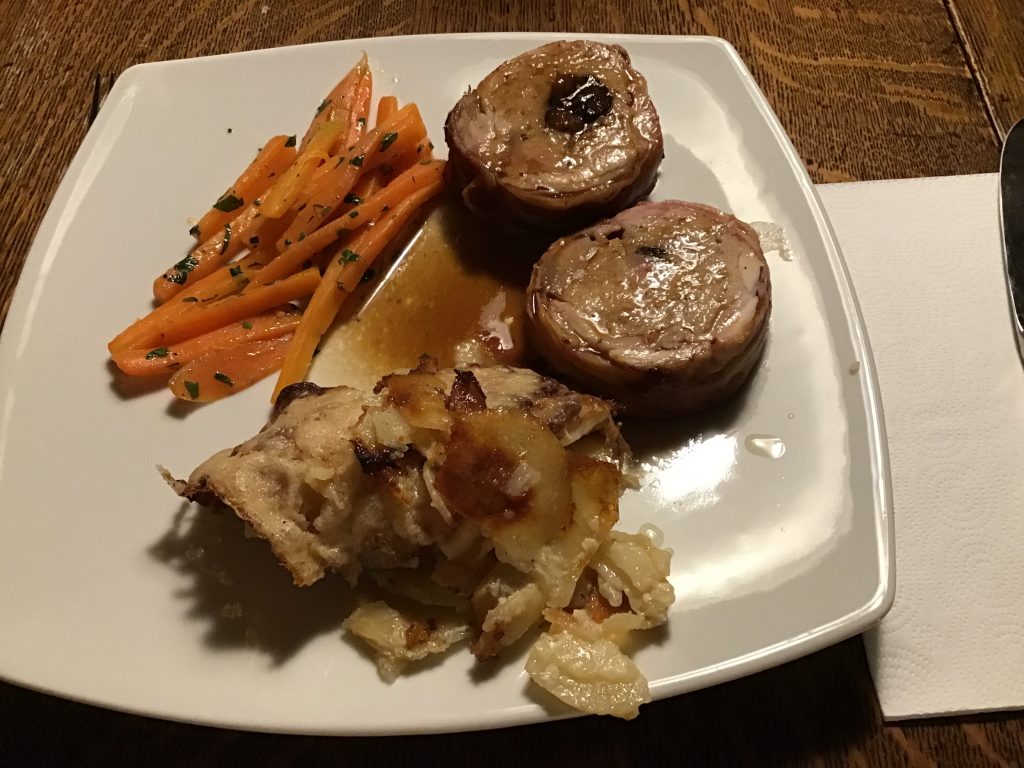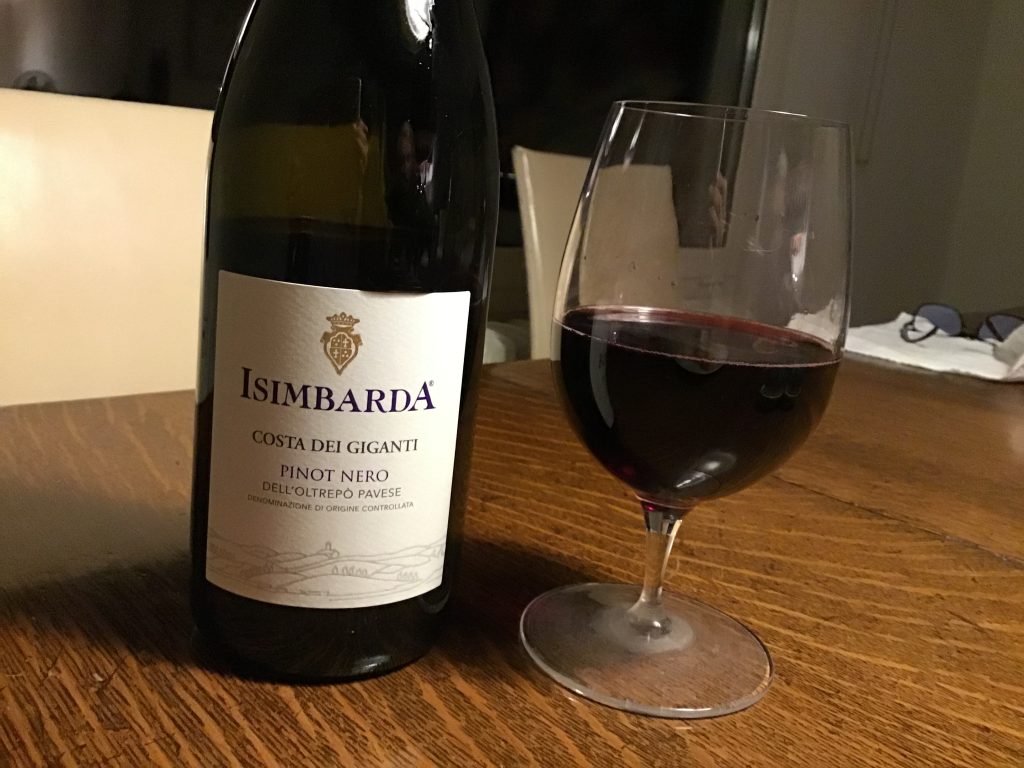 Sentence for today "è tardi ed è ora di andare a letto." — "it is late and time for bed". Pronounced…eh tar-dee ed eh or-ah dee and-are-eh ah let-toe.
Stay safe y'all…andrà tutto benr 🌈