I am sure you all know I am taking one-on-one lessons in Italian every week. We are now using a book called L'italiano per la cucina. It is at the B1 level and focuses on the traditional cucine of Italy.
Today's lesson was on the traditional recipe for Spaghetti Carbonara. The legend goes that the origin of the dish was from when the American soldiers during WWII were occupying Rome. They had rations provided but to make them more interesting the soldiers gave them to local restaurants and asked they make a pasta using the ingredients. The rations had powdered eggs, bacon and cream. Carbonara was the result. The traditional recipe now does not include cream. [there are other legends about the origin of the dish, but this one is the most accepted]
I got so hungry during the lesson I was nearly drooling. SO…tonight I just HAD to make the recipe. It is super easy. Only four ingredients. Guanciale or pancetta, egg yolks, pecorino cheese and spaghetti or rigatoni. I whipped it up and it was delicious.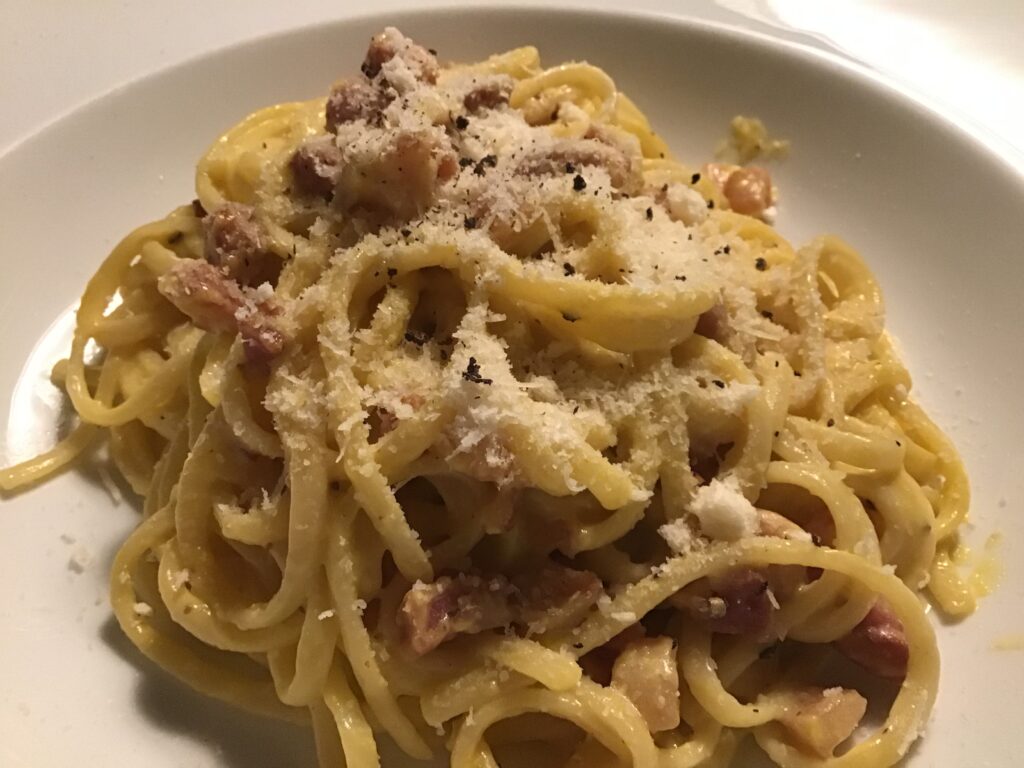 😋