What a day. It has turned sharply colder. Today was the day we celebrated with our buyers, Christie and Jane, and our former realtor Jim and his wife Jill. Jim was our original realtor in 2014. He knows the system and we just give him power of attorney and he handles the rest. So easy. We all went to Calagrana. The day was incredible the sky brilliant blue and the slanting autumnal sun made everything starkly clear.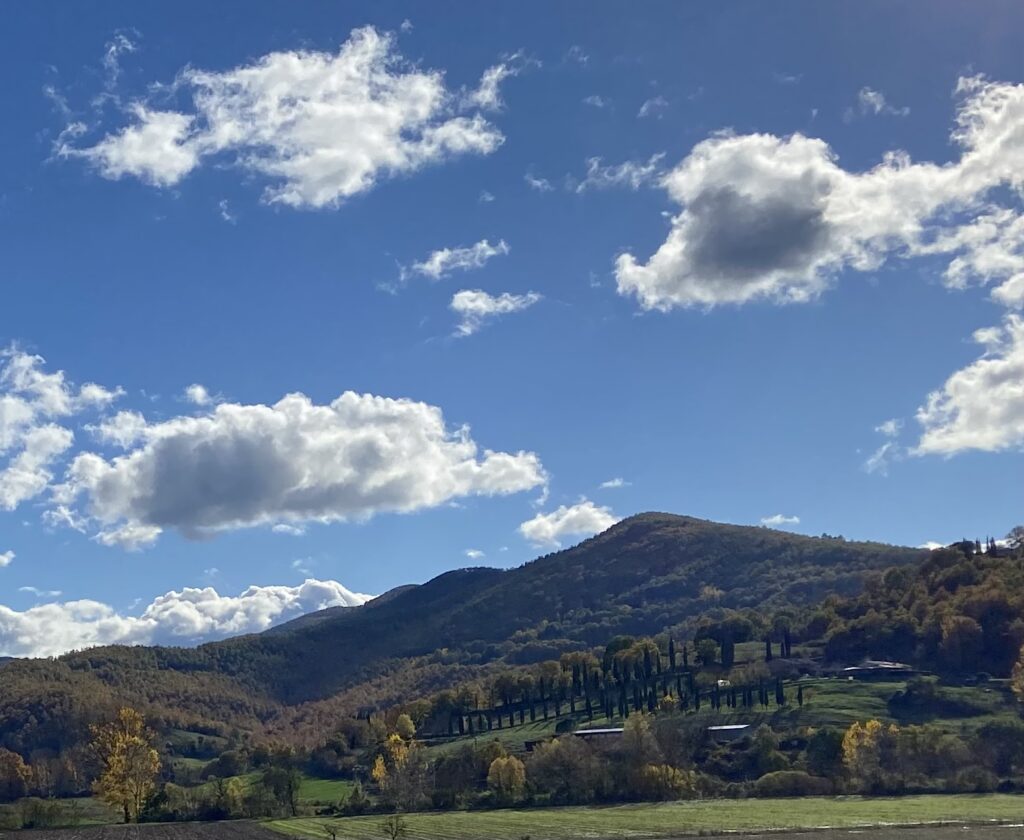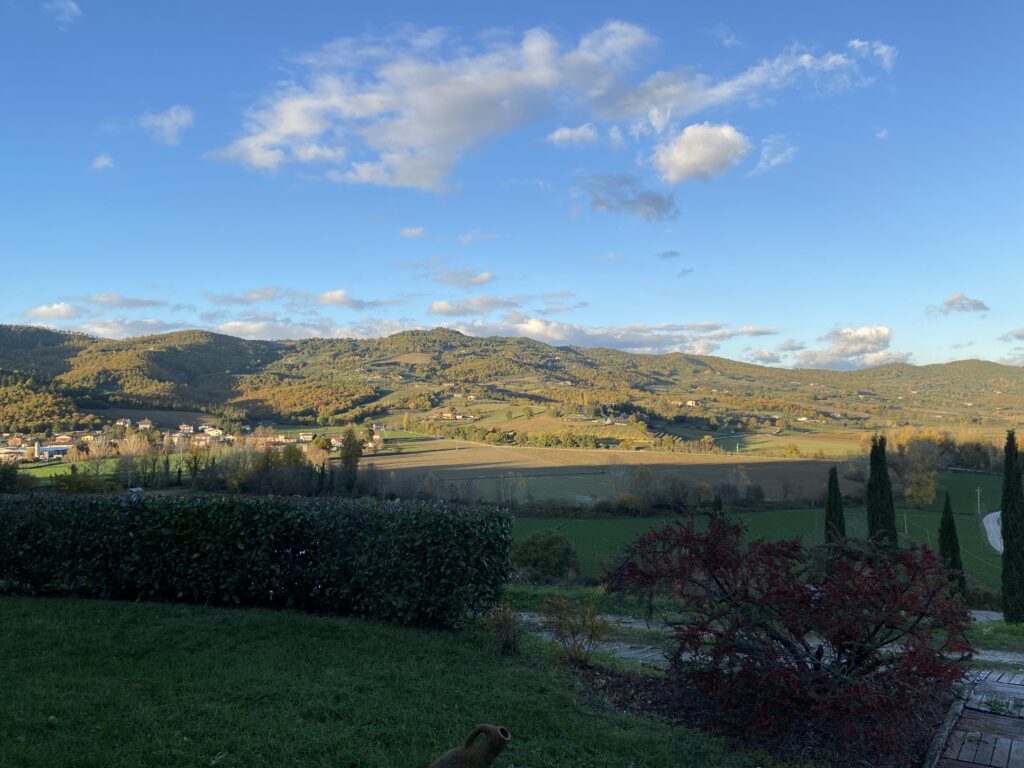 There was a new addition to the Calagrana family. Here is Tallula. She is 50 years old and is entirely original. She has only 60,000 kilometers on the clock. An original Fiat Centocinque.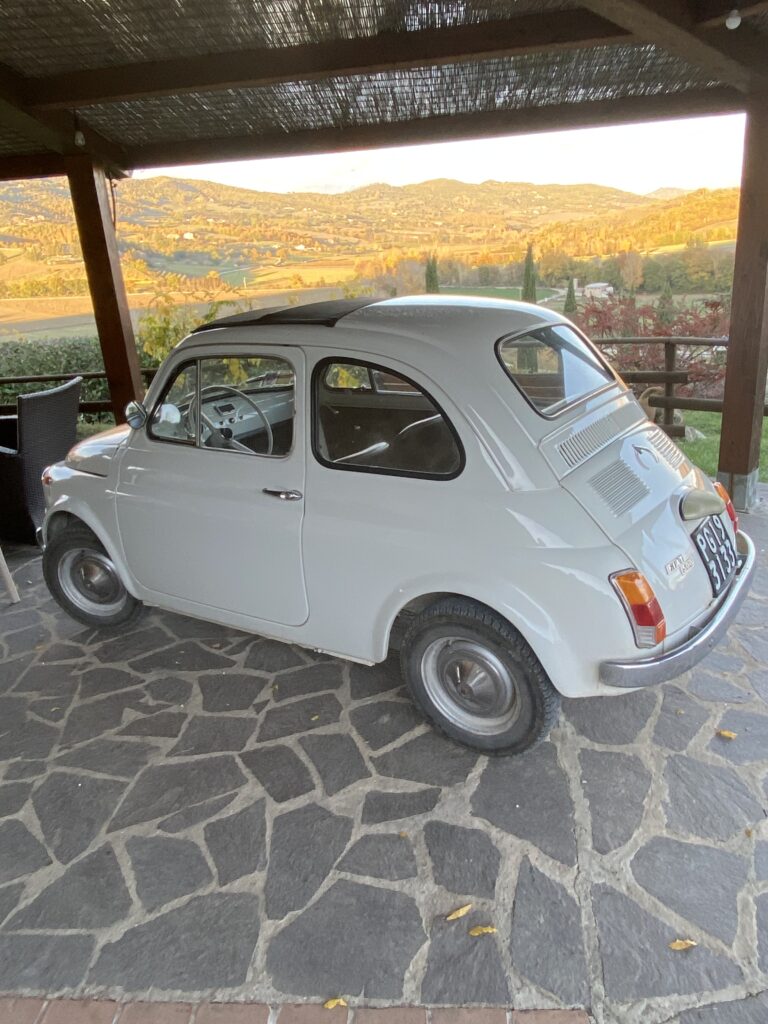 Here is the group with Ely in the foreground.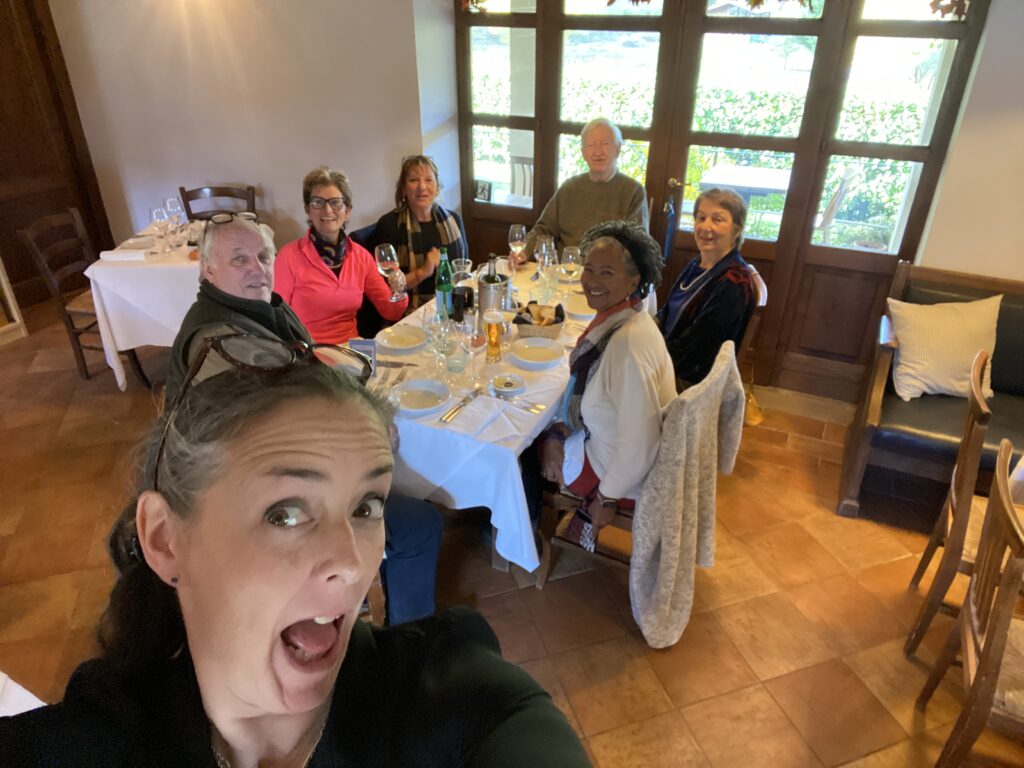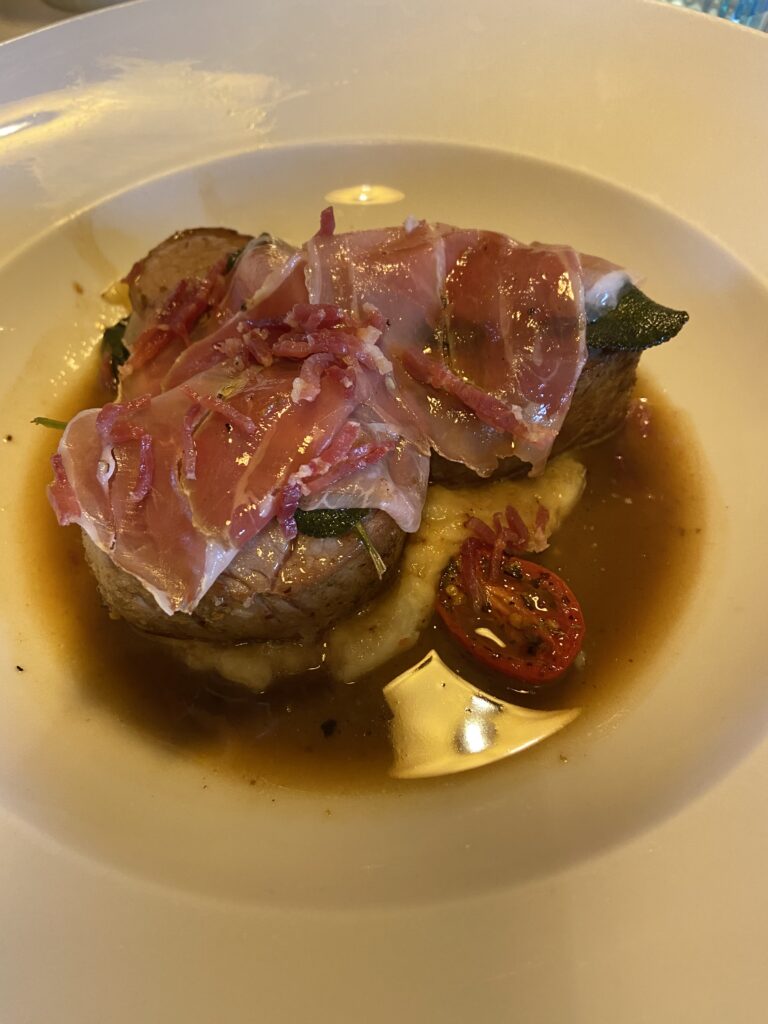 It was a lovely afternoon. Lively conversation and great food. When we got back to Umbertide, the Castagne man had his fire going and the chestnuts were a-roasting. I love this! Every autumn this man and his family come and roast their chestnuts just next to the Piazza. This farmer is one of my favorites and comes to both of our weekly markets. He has the best tomatoes of anyone…but now is not tomato season…it is castagne season!!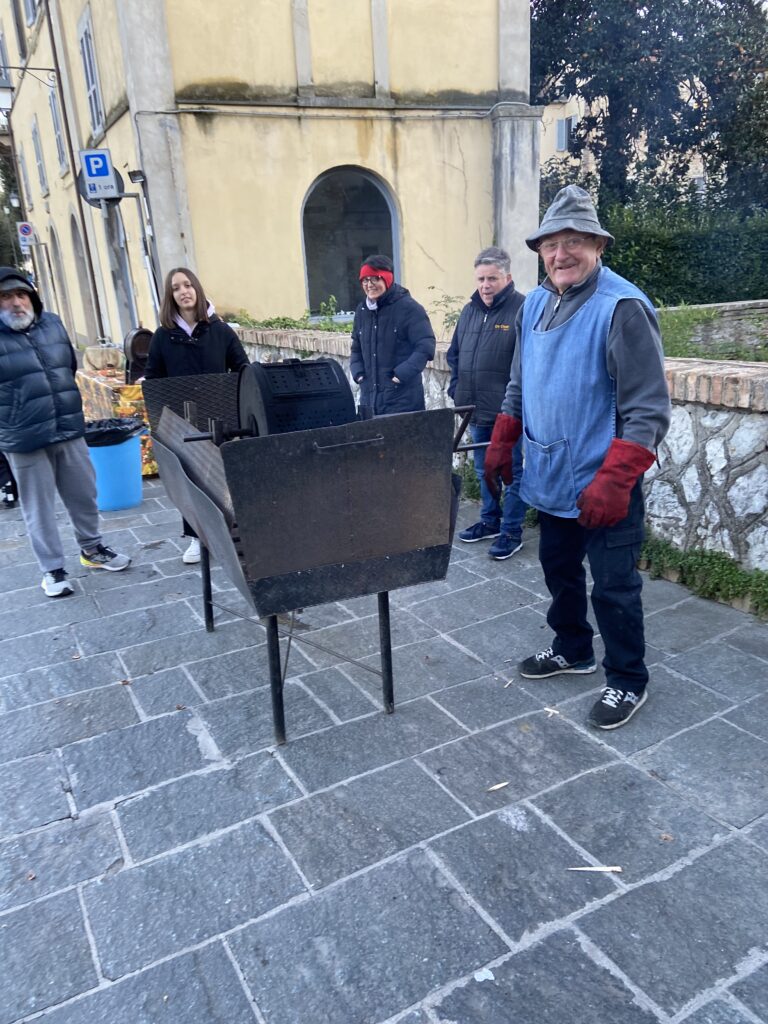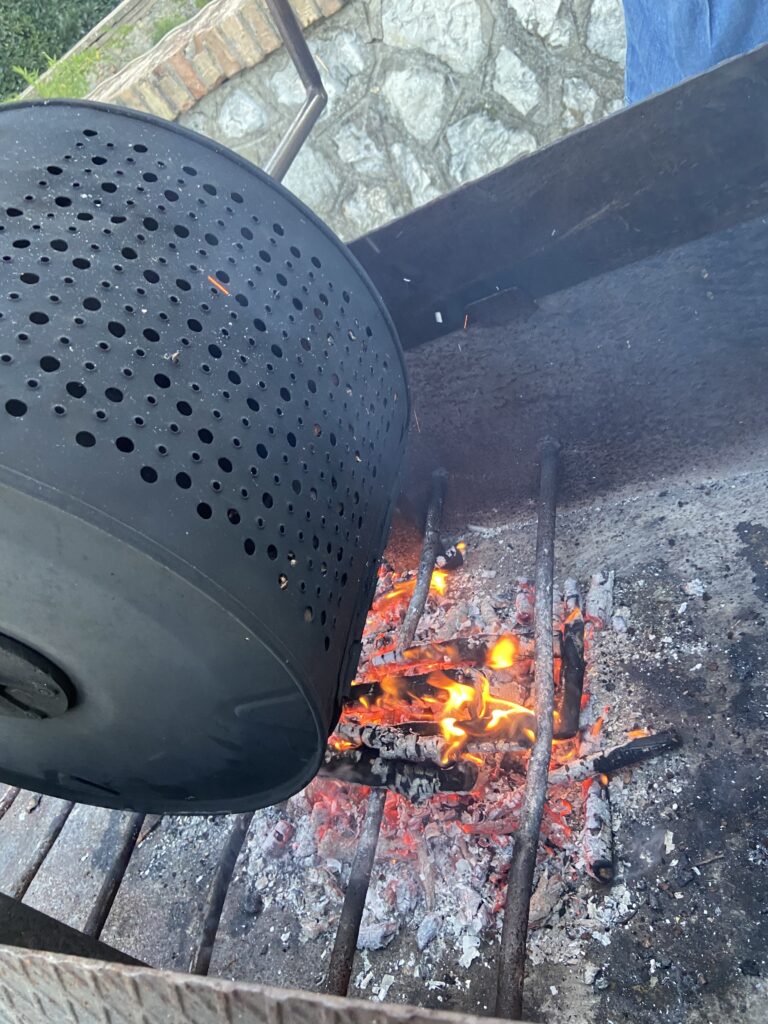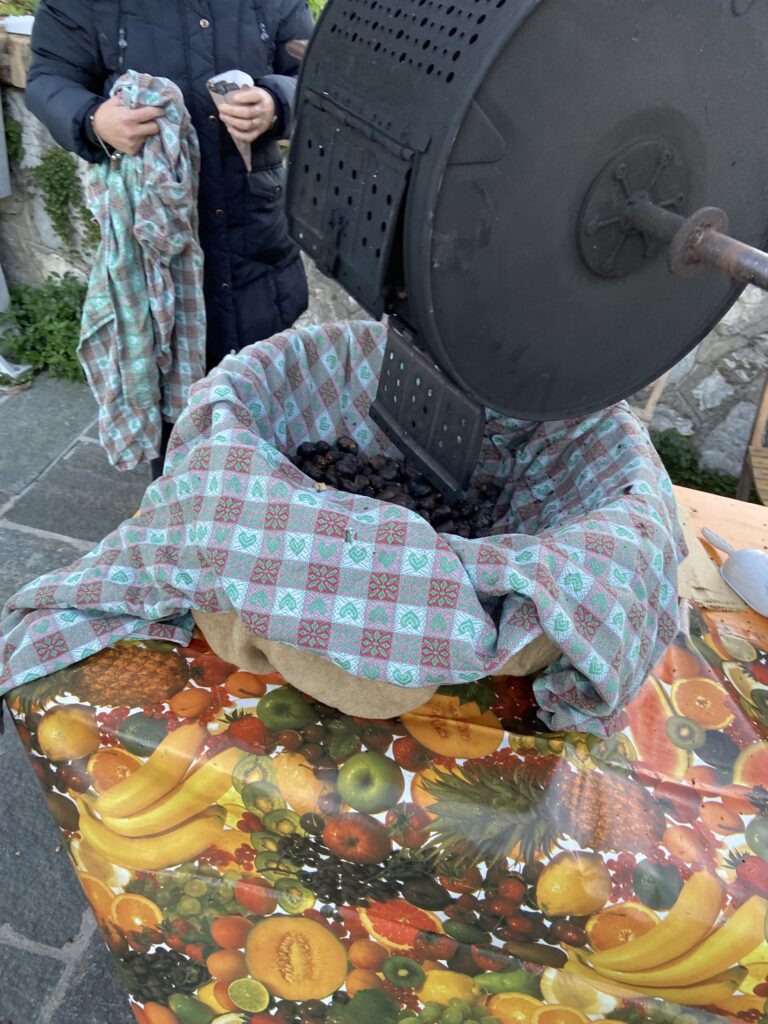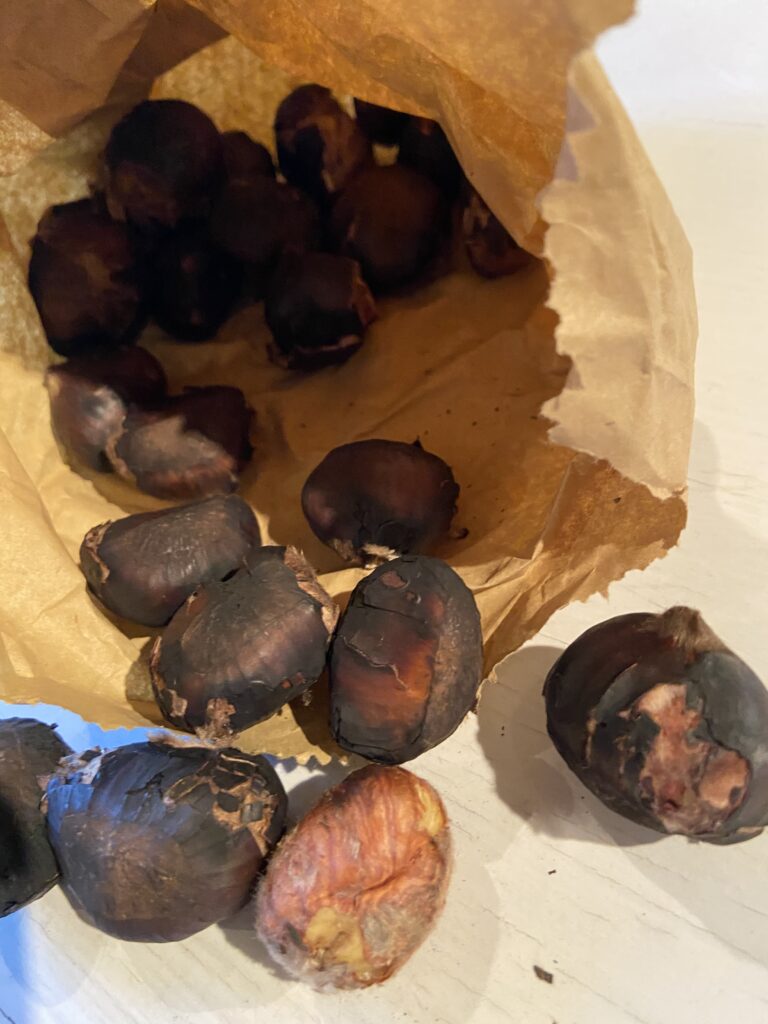 So good. Sweet. I ate well today…Ho mangiato bene oggi! And it was lovely to spend our day with friends.