Sunday was a cold, clear, crisp day here. My friend Elizabeth Wholly invited us to her house for an open house to ring in the season. Elizabeth is an accomplished cook and an accomplished writer. She is known for her book "Sustenance – Food Traditions in Italy's Heartland". It highlights many of the artisanal products produced in our river valley and surrounding hills. She also has a blog focusing on Wines of Italy called the Wine Girls. She is a multifaceted and delightful friend.
The group was diverse. Some I knew, some I didn't. They ranged from Canadians, Americans, UK residents, Danes, and a lone Italian, a neighbor. The table was set with all kinds of beautiful sweets. We were in what Elizabeth refers to as her party room. It is a good description. It is a big, long room filled with a long table that would easily seat fourteen. Flanked by a small sitting area in front of a lovely fireplace and next to that her "summer kitchen". There are double doors onto a patio perfect for catching the low winter sun. She also had a crackling bonfire in the yard. It was beautiful. I took some pictures of course.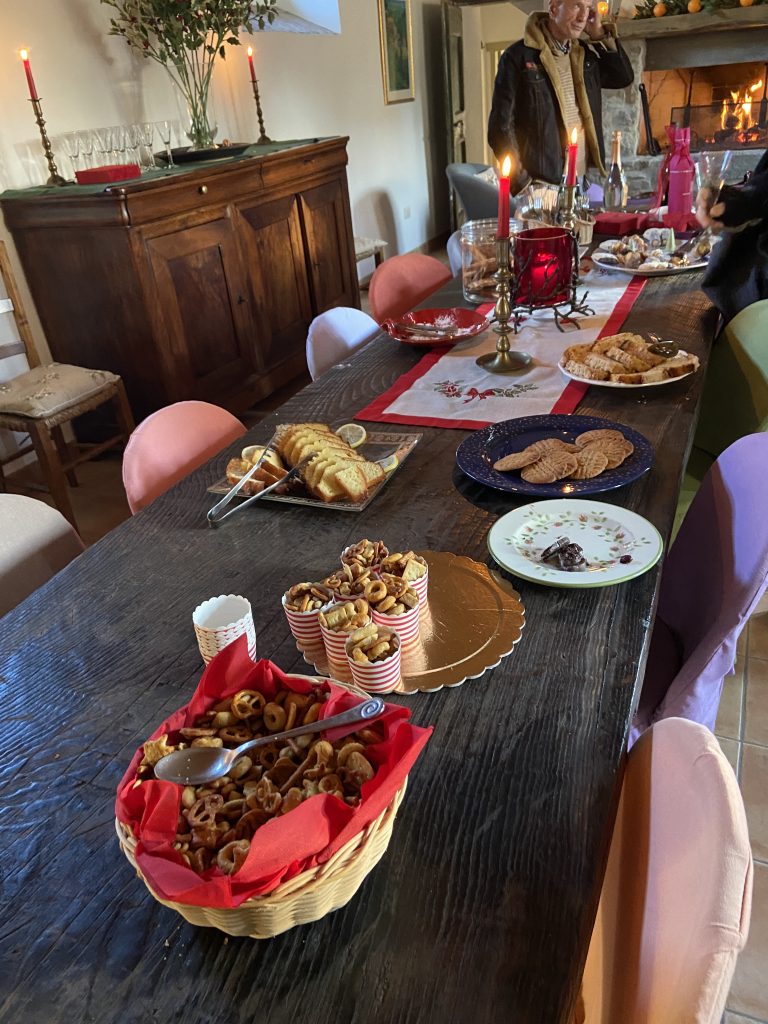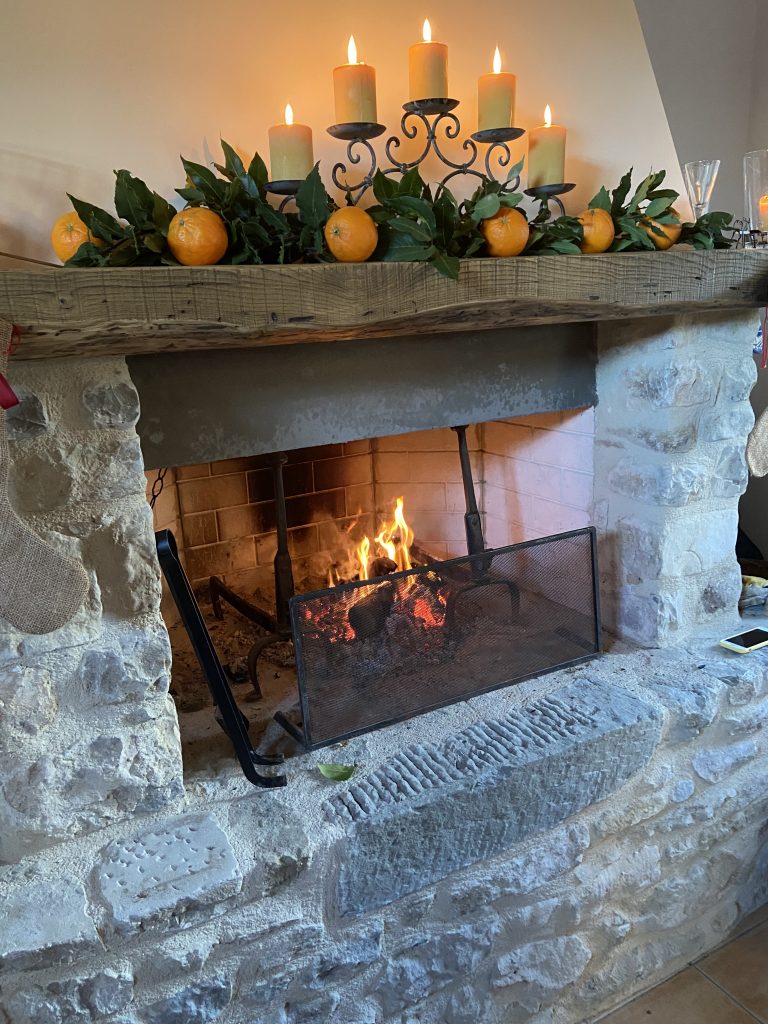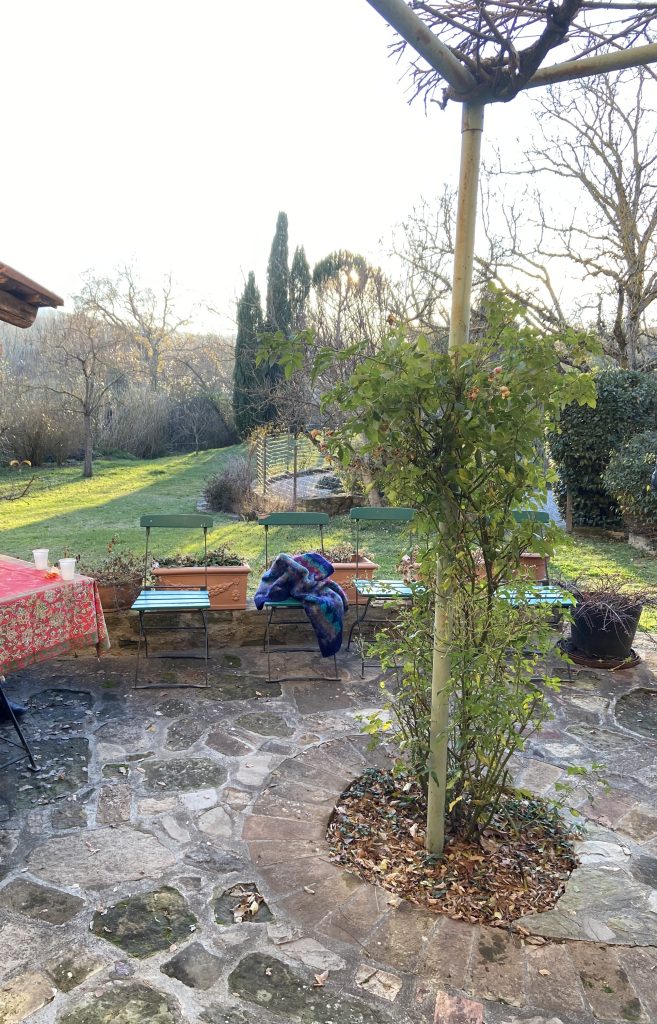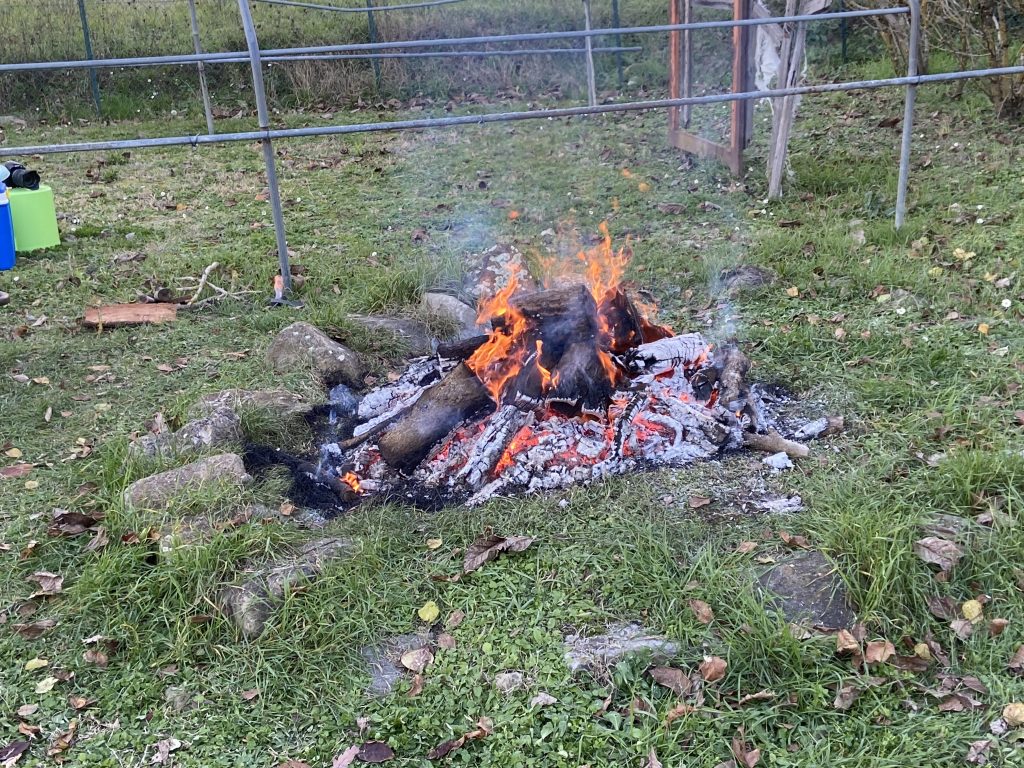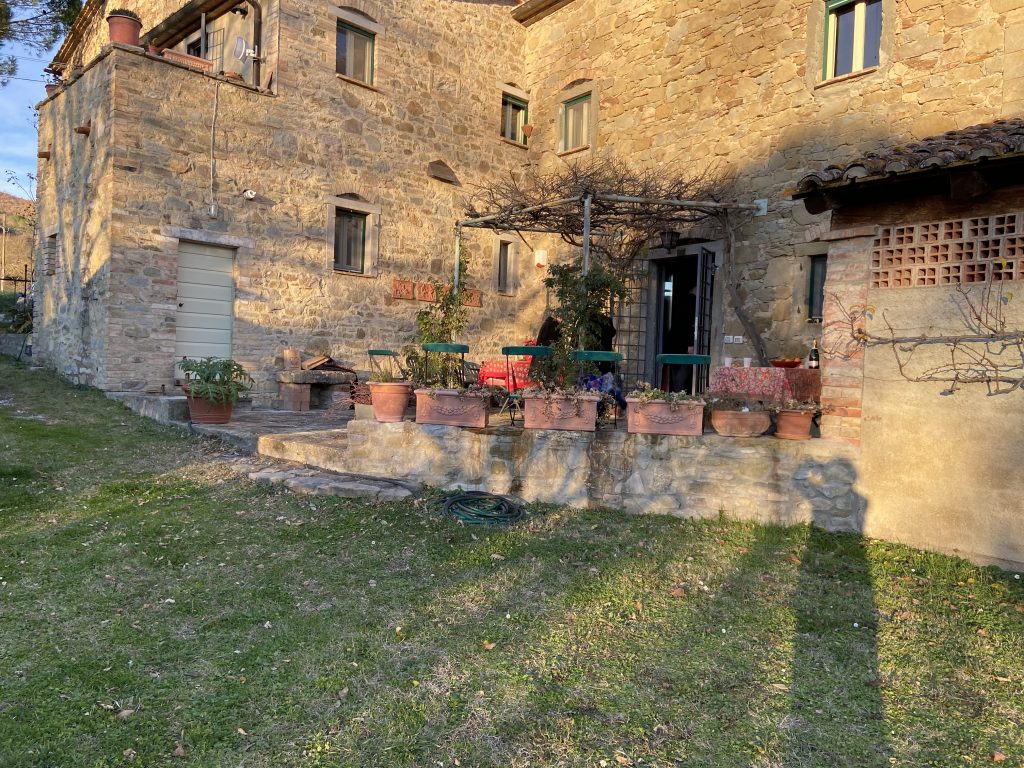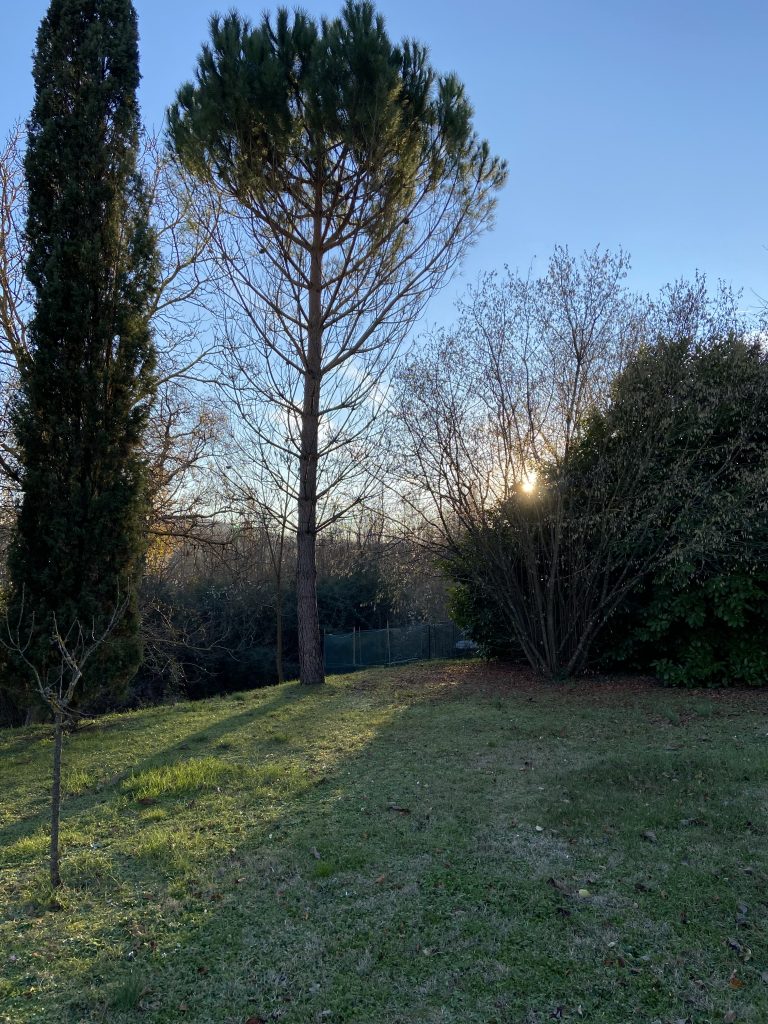 Getting colder…time to go!