119,827 positives in Italy. Up 3.9%. 14,681 deaths.
1,179 positives in Umbria. Up 4.5%.
Umbertide had 25 cases and 2 deaths (as of March 30).
266,671 cases in the US. 6,921 deaths.
~~~~~~~
Reading newspapers. Grabbed a few quotes. The problem in the US is pretty enormous…these are random comments/quotes from random governors and mayors and officials around the country.
This thing is going to come for us all…
"While we do not know for certain what the future holds, or how long this disruption will last, we can all rest in knowing that God is in control"

"I feel like the entire country ought to be under a stay-at-home order.."

Current and former emergency management officials said the delay would cost lives.

….the fact that the numbers could get that bad that fast,

He singled out the South, saying, "It's almost a different approach, waiting to know it's bad. I'm afraid that by the time they have reports of cases, it's already too late."

"We needed to be where we are now three weeks ago," said the official

The series of new orders announced this week leave about a dozen states without sweeping restrictions limiting travel to essential needs.

Kemp (Georgia governor) said he learned Tuesday that the virus was "transmitting before people see signs."
Um but… Governor Kemp…do you not know how to read? It was clear. No excuses…For weeks, the Centers for Disease Control and Prevention and others have been warning about the disease's spread in the absence of symptoms. – Nancy
"It would have made sense to start substantial social distancing in early March," the mayor said. "But there was no messaging for that. And no one saw the threat it became literally days later."

…many are now left to wait and wonder if the latest restrictions came in time, and what lies ahead for the Sunshine State.

"I have zero doubt that there are hundreds if not thousands of cases we don't know about," Miami Mayor Francis Suarez said in an interview.

Hanage, the Harvard epidemiologist, worries that many areas of the country no longer have enough time to dodge the viral freight train that is coming, including the Sunshine State.
If the message from trump and his administration, had been clear, unambiguous and succinct the US would be in a different place now. But the messages from the top could not be MORE confusing or misleading. So a lot of people are being confused. Sadly, maybe leading to their demise or their family members demise, from the virus.
~~~~~~~
Tonight we are eating something Luther bought on his hunting and gathering trip a couple of weeks ago. It is a whole chicken stuffed with pork. It was surprisingly good. I would not normally buy this, but I had asked for a chicken and apparently it was the only one they had.
Before cooking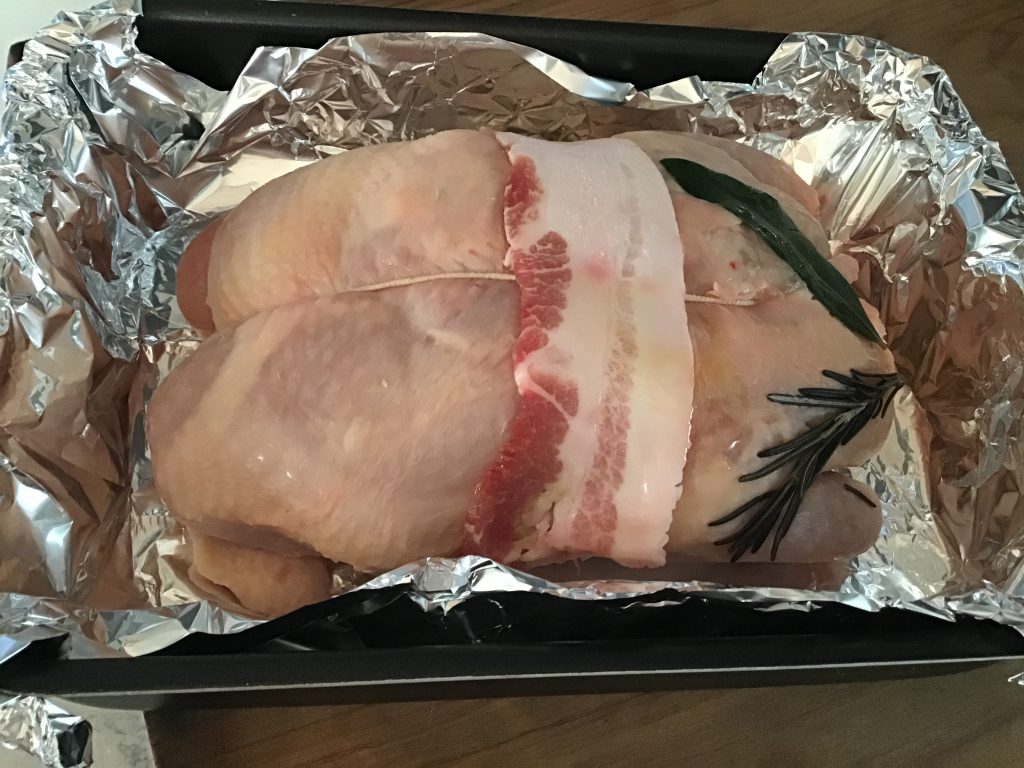 After cooking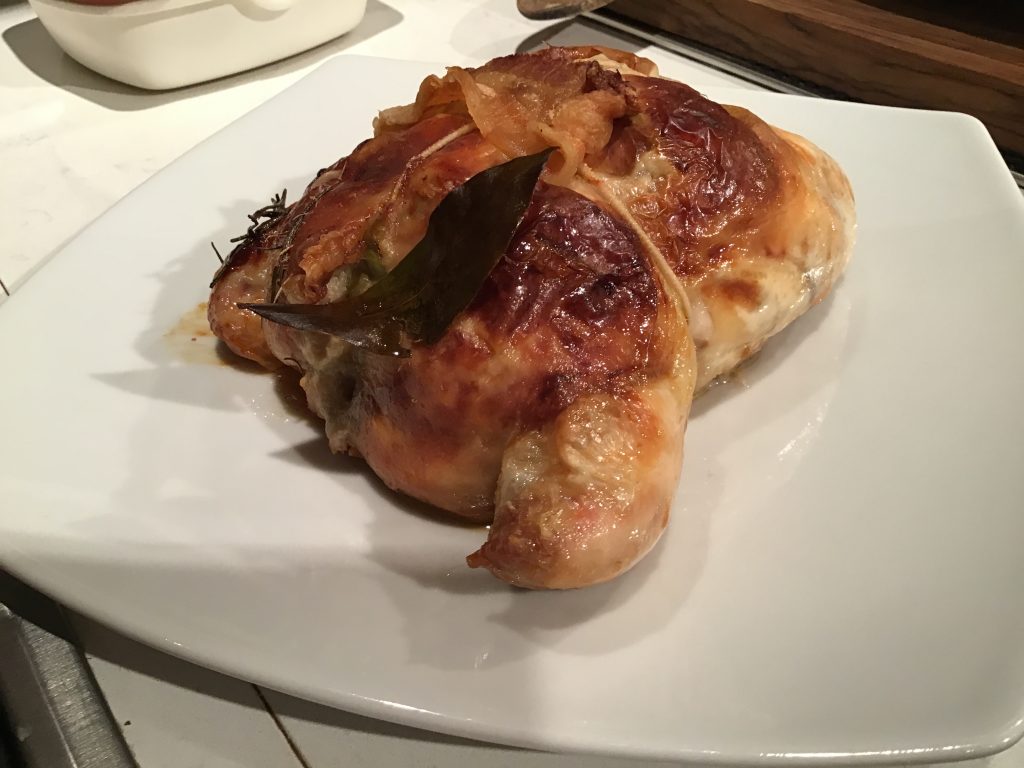 Surprise! It was boned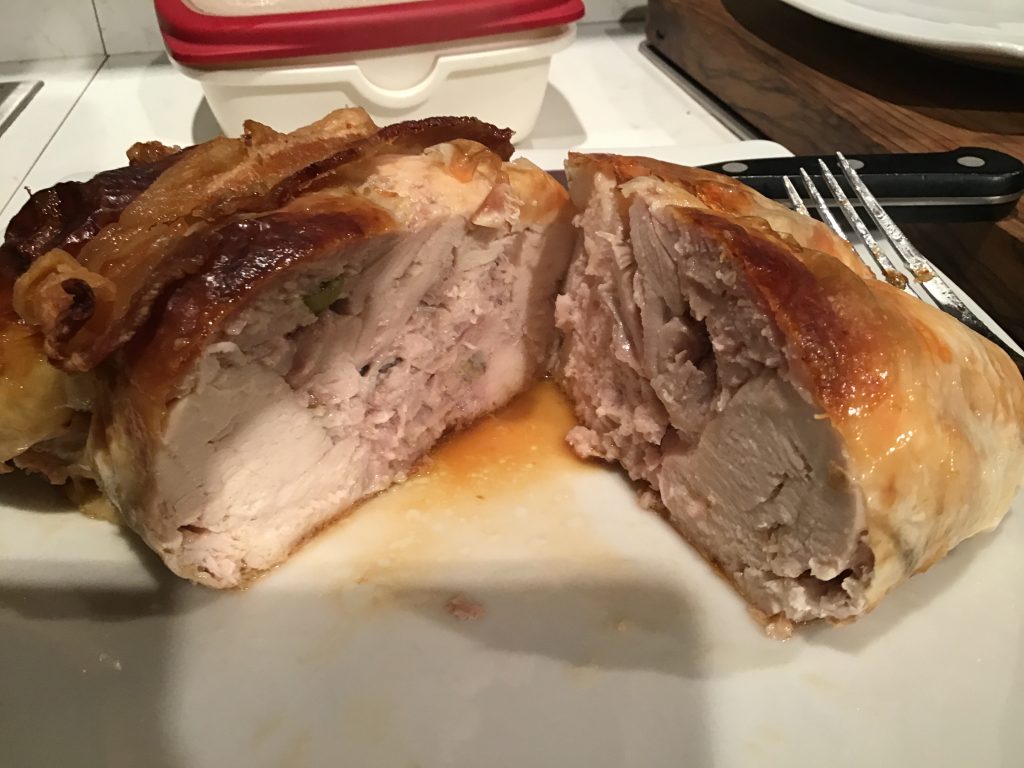 On the plate.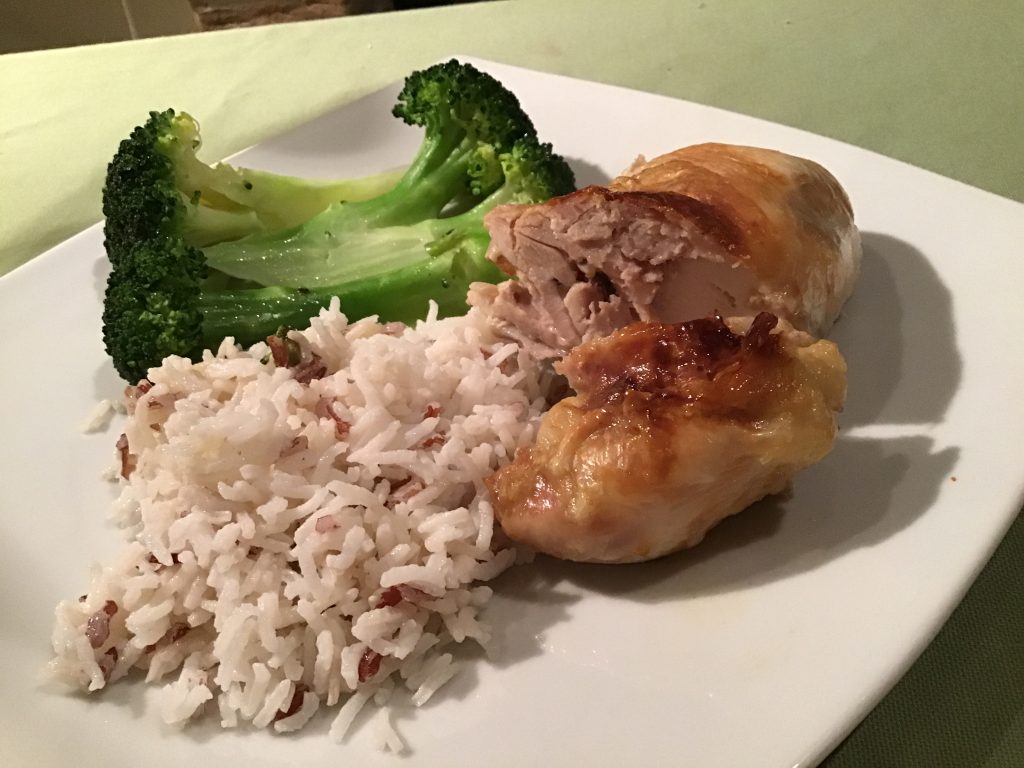 ~~~~~~~~
So, Saturday…another day, just like the other day. It's sunny out. No clouds to be seen. It is cold but it will warm up. It is greening in the fields and the trees by the river are leafing out. Afternoons I've been opening the terrace door. I put the lemon tree back outside. Maybe we are past the freezing at night stage. I've done my morning chores and had a cup of coffee. It's 9:30. Now what shall I do?
Actually I have a few plans. I will continue my kitchen work. I've finished the spice cabinets and now I'm going to move to the upper cabinets and the drawers. We did get a nice call from Vera yesterday. She is going crazy too. The town where she lives, Mercatale, is small. It has one small grocery store. Plus a butcher. There are probably other things but she is pretty much limited since we are all stuck in our town or Comune. Now that I think of it, her town is in the Comune of Cortona. It's a pretty big area. If I were her, I'd be venturing a bit farther. But maybe not. If the cops stopped her she'd have to justify being far from home.
It is kind of the luck of the draw as to who has what resource. Our nearby Montone friends are stuck with one small Alimentari. And a butcher. And the police WILL stop them if they try to leave their hill. Too, bad because Umbertide is very close with all needs.
~~~~~~~
Stay home my friends! Stay safe and well…