124,632 positives in Italy. Up 4%. 15,362 deaths.
1,210 positives in Umbria. Up 2.6%. 41 deaths.
300,915 cases in the US. 8,162 deaths.
~~~~~~~
A byproduct of the shut down in Europe (and China and…well, just about everywhere in the world!) is a reduction in air pollution and noise pollution. In my mind, it is an amazing thing. Do you think that Mother Nature is really pissed about what the human race is doing to her world? Do you think maybe this is her way of fixing it? Hmmm. Boredom makes for strange musings…
Here is an excerpt from a short blurb I read about Paris.
Parisians confined to their apartments by a lockdown imposed to curb the spread of the coronavirus can at least now open their windows and breathe fresh air, listen to the birds and enjoy a peaceful night's sleep.

That's because air and noise pollution have fallen sharply in Paris, where streets are largely deserted, empty of the traffic and tumult that usually drown birdsong and choke the air near landmarks such as the Eiffel Tower and Arc de Triomphe.
"
We're really witnessing an improvement in air quality, including pollutants responsible for global warming," said Karine Leger, head of the Airparif agency, which monitors air quality in the greater Paris region.

The same is true for noise pollution. At street level on some of Paris busiest thoroughfares, noise levels are down to as little as six to nine decibels at night, some 70 to 90 percent lower than normal, according to Bruitparif, which monitors noise quality.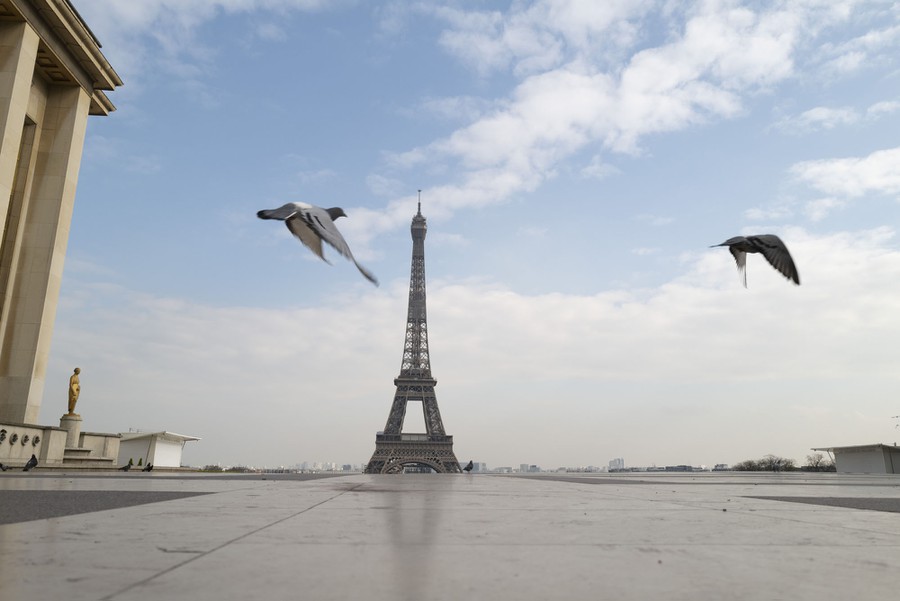 What do you think?
~~~~~~~~
Buona domenica to all..and I was reminded it is Palm Sunday. It is normally a hugely important day in the clerical calendar here. The bells are tolling outside as they normally do on a Sunday…calling the faithful to mass. I can't imagine what a hole this quarantine is making in some folks lives.
It also reminds me where I was last year on this day. I was in Catania, Sicily. I will read my trip report (https://nancygoestoitaly.com/sicily-for-easter-week-with-friends/) and relive better days…even though I was sick on that trip, I was traveling somewhere…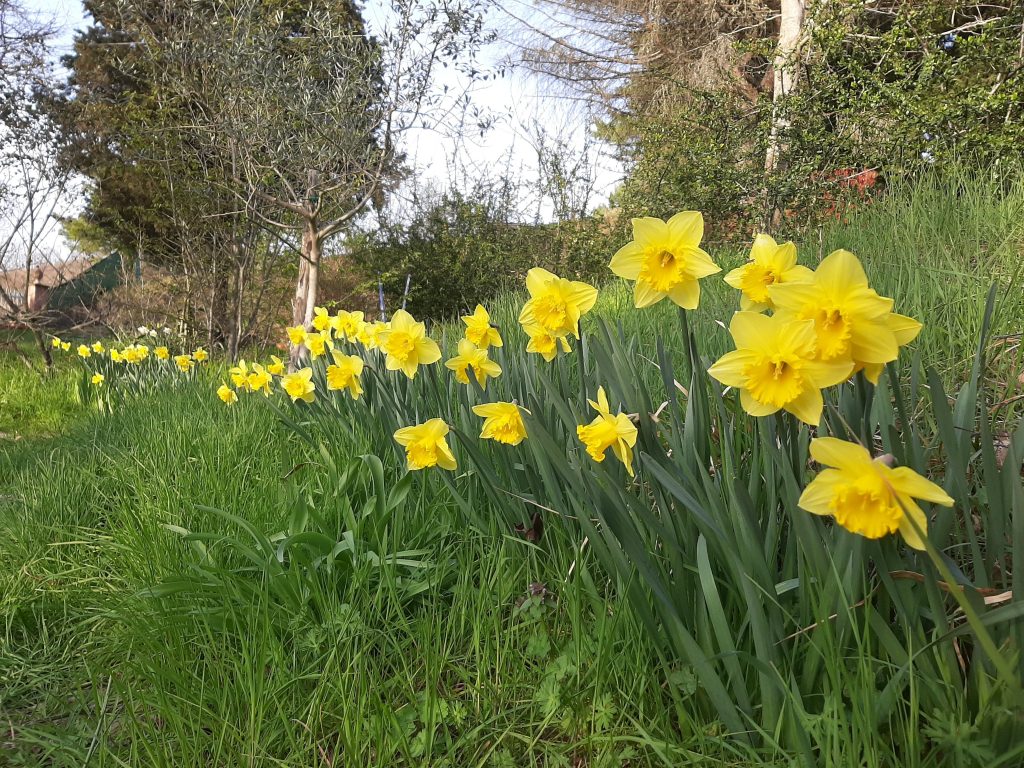 ~~~~~~~
Have a nice Sunday at home everyone! Stay safe. Faremo insieme!