228,006 positives in Italy. Up 0.3% – 32,486 total deaths since beginning of the outbreak.
There are 1,429 positive cases in Umbria. 74 total deaths.
1,562,714 cases in the US – 93,863 deaths.
~~~~~~~
Friday – Another bright sunny day. We just finished our Italian lessons. Last night we didn't go for Aperitivo. I would have said Aperitivi (plural of Aperitivo) but I was corrected by my teacher. If four people go out for drinks, it is Aperitivo. As in we go out for lunch (Pranzo). Not lunches. Or dinner (cena). Not dinners. I just automatically assumed four drinks are plural…duh…what do I know. So tonight for sure!🍹🍹
~~~~~
From The Guardian — Nine top scientists who advised Barack Obama in the White House are warning that the US has just three months to rebuild its national stockpile of emergency medical supplies or risk further drastic shortages of testing kits and protective gear should coronavirus strike again in the fall.
OK then. Plenty of time if people get on it right away. It would be very good to avoid the mistakes made previously at the beginning of the Pandemic. No excuses.
~~~~~~~
I have had a pepper plant fatality. It must have happened during the rain storm. Broke right off at the base. Now I need two more since I had not gotten my Jalapeño yet. Let's turn our attention to the upcoming weekend. It is supposed to be beautiful. We have errands to do. Groceries and cat litter. Maybe peppers to buy. And two new small pots. Oh, and dirt!
~~~~~~~
Todays soup. Chicken with pozole and cilantro.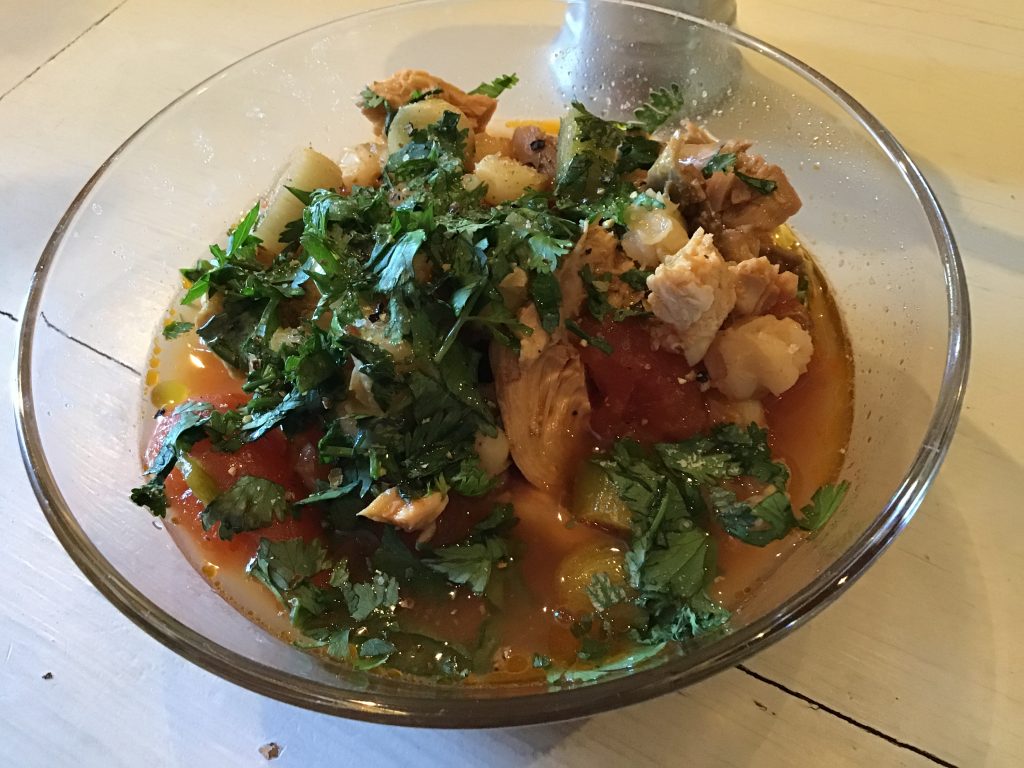 ~~~~~~~
Be safe everyone and have a nice weekend! 🌈