223,885 positives in Italy. Up 0.4% – 31,610 total deaths since beginning of the outbreak.
There are 1,422 positive cases in Umbria. Up two. 73 total deaths.
1,443,397 cases in the US – 87,568 deaths.
~~~~~~~
Bar Mary is open now but just for pickup. You go inside to order, Mary or Irene brings the coffees out in disposable cups and puts them on the lone table out front, no chairs to be seen. As Italians do, the coffee is knocked back within seconds and they are on their way. Coffee culture is strong here but completely different from in the US where people linger for hours in a coffee shop over a huge coffee.
But back to my point, as of Monday, Restaurants and Bars can open with greatly reduced tables. Widely spaced. Does this mean Bar Mary will return the tables and chairs to the Piazza? We don't know but I will let you know, come Monday.
In summer we normally have a great influx of British into the area. Bar Mary is the bar of choice for them. They have large groups that gather on market days (mostly) and they take up most of the tables, beginning the cocktail hour well before lunchtime. This year they won't be coming. Their second homes in the hills all around will be empty. And we will miss their raucous gatherings. Perhaps next year…I hope so. I'm sure they all do too.
~~~~~~
Friday night is pizza night, you may remember. But I wasn't in the mood for a pizza so I ordered the insalatone. Literally the big salad. It had tuna, eggs, mozzarella cheese, another, harder cheese, various greens. I dressed it with the amazing Umbrian olive oil, lemon, salt and pepper. It was excellent!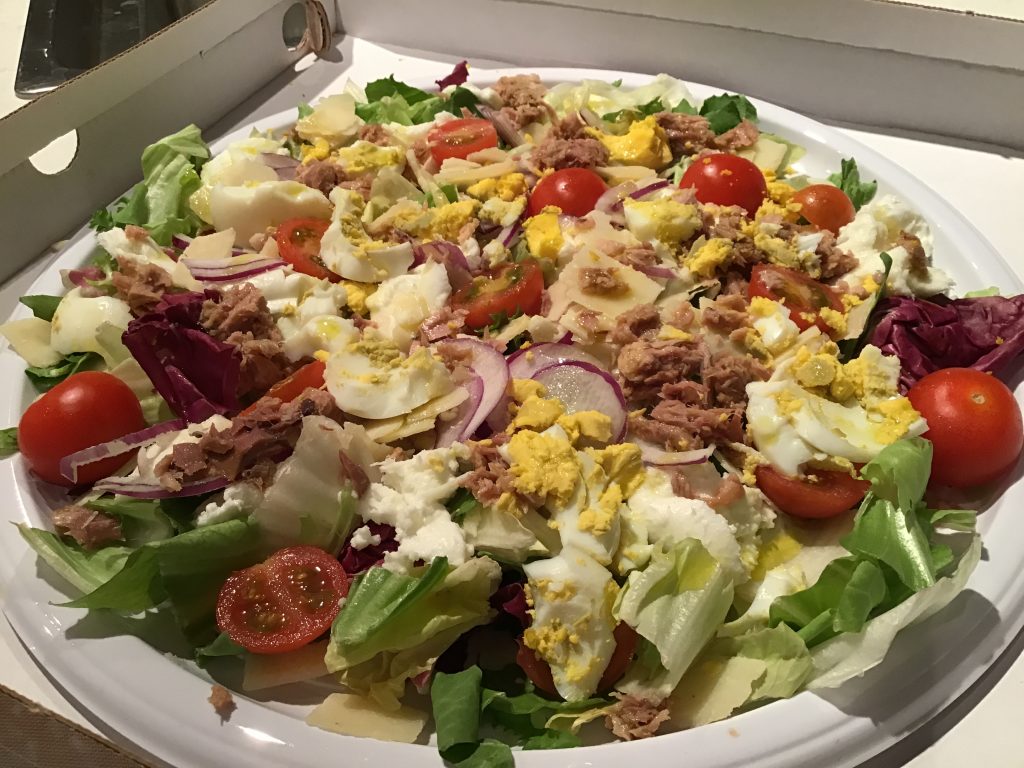 The evening was beautiful. Pretty soft sunset. The wind had died down. Perfect to eat outside. This, we will do more often as it stays warmer through the evenings.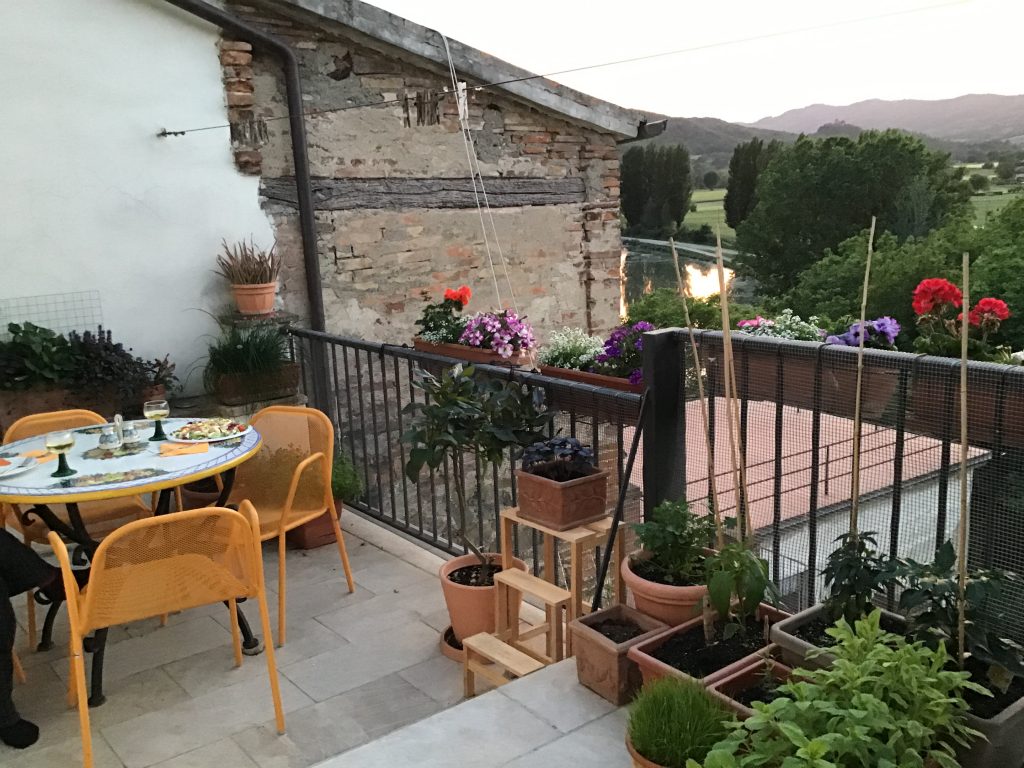 Saturday — kilometer zero market. Gray and light rain. I went out about 10am and bought things for another soup. The pickings were slim. Only one stand sells eggs and I wanted some, but someone had beat me to it. Next week I will have to go out earlier!
~~~~~~
I promised two more iris pictures. They make me think of fancy ladies in frilly dresses!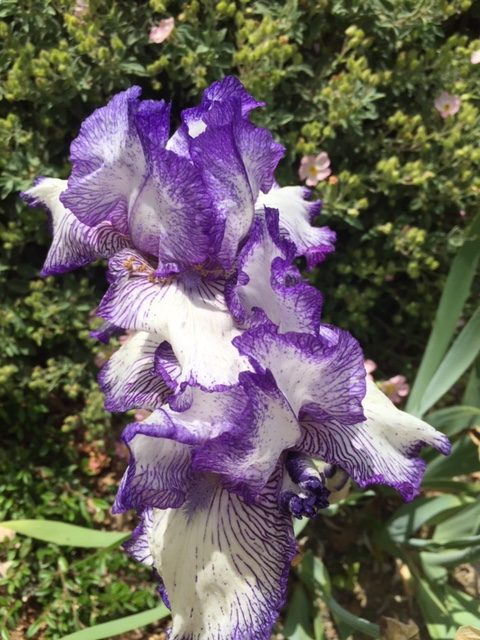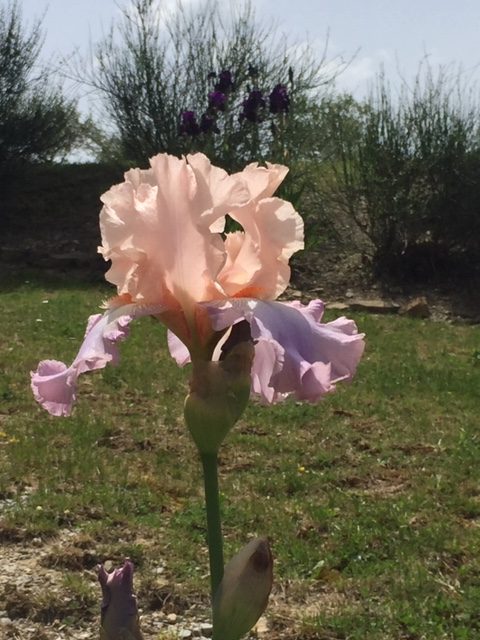 ~~~~~~
Enjoy your Saturday…safely! 🌈