224,760 positives in Italy. Up 0.4% – 31,763 total deaths since beginning of the outbreak.
There are 1,422 positive cases in Umbria. 73 total deaths. Zero new cases, zero additional deaths.
1,456,841 cases in the US – 88,230 deaths.
~~~~~~~
It is springtime. Early summer almost. And that is the time for taking the duvets off the beds. It is getting too warm to sleep under them. So I occupied myself with that today (Saturday). Removing the covers and washing them. On Monday we will bundle up the down duvets and take them to our lavanderia. We found out a year after we got here that they will clean the duvets and then store them for the summer! Everyone takes theirs and leaves them. They are bulky and most people don't have much storage, including us. So a springtime chore…
~~~~~~
It was a rainy day. All day. We stayed in for the most part. After visiting the market this morning.
Last night we finished an excellent series on Netflix last night. Il Processo or The Trial, in English. It was a window into the differences between the US justice system, and the Italian one. Takes place in Mantova (Mantua). In Italian with English subtitles. If you like Italian stuff you may enjoy this. Tonight we begin Orthodox. I am really looking forward to this one.
~~~~~~~
Sunday — what a glorious day! Wow. No clouds and nice and warm. Predicted to hit 30C today. That's 86F. Almost hot. It would be perfect for a lunch outside at a nice restaurant. Sigh. Not yet! But, speaking of restaurants, we are taking a little ride to Calagrana to pickup our food. I will take some pictures!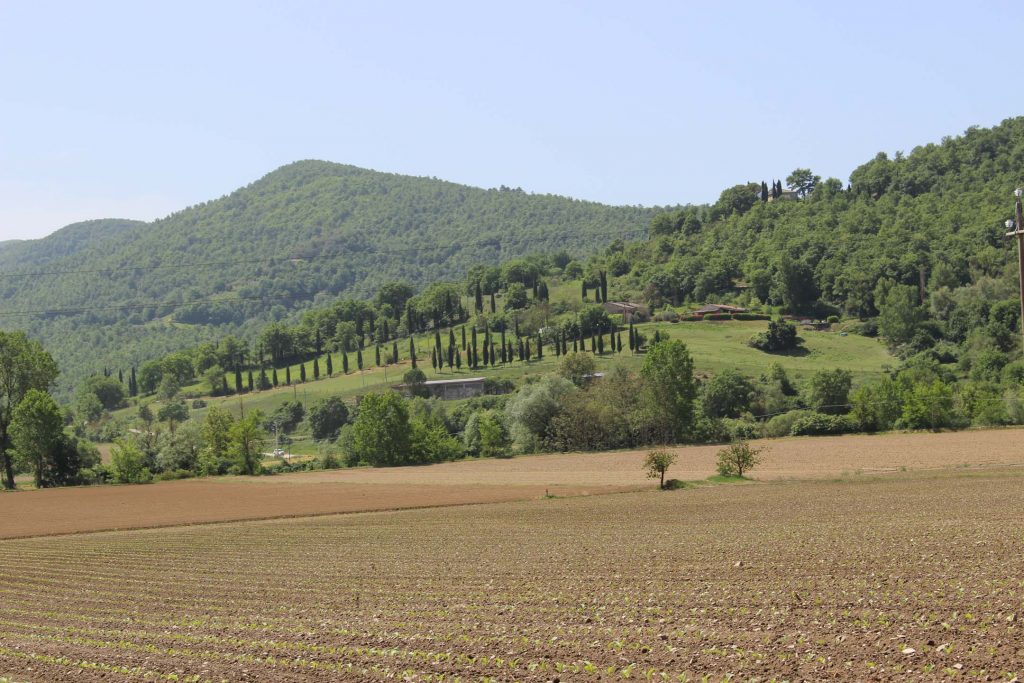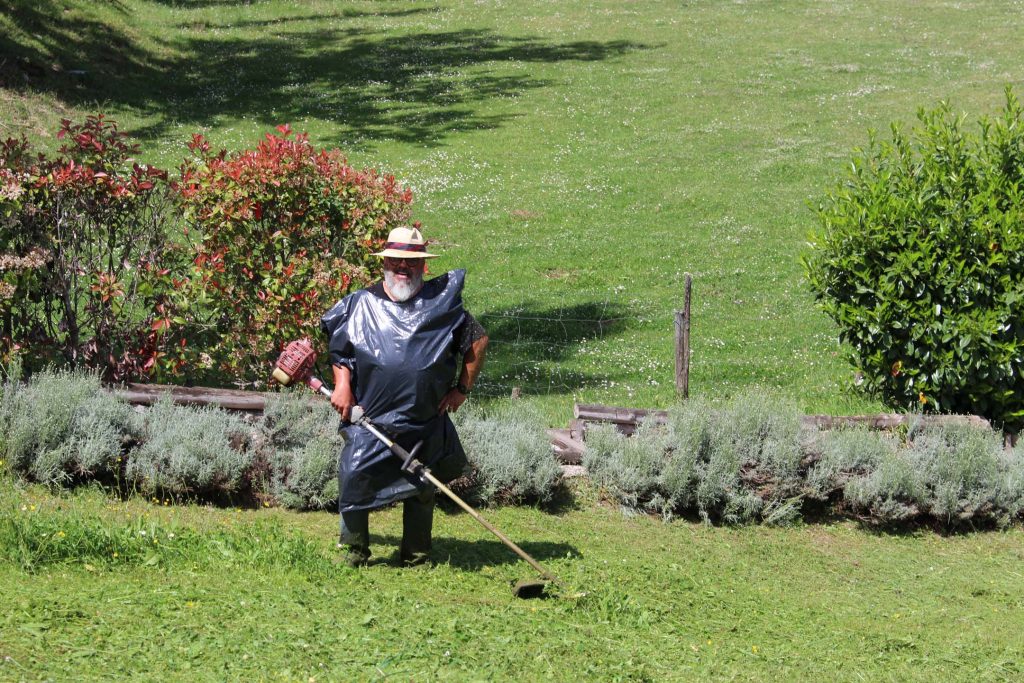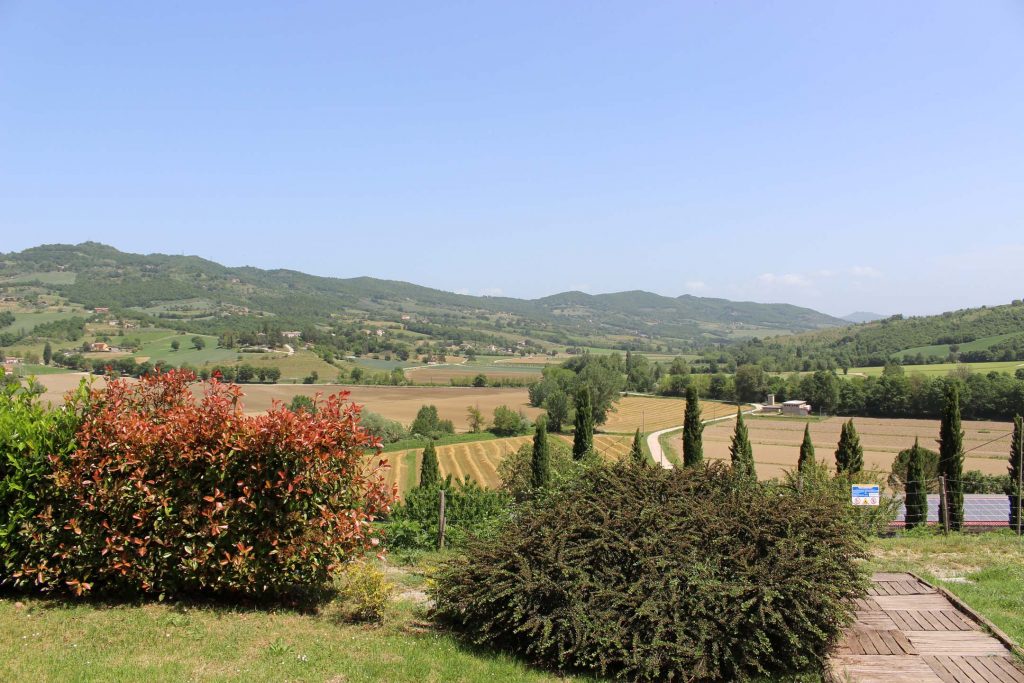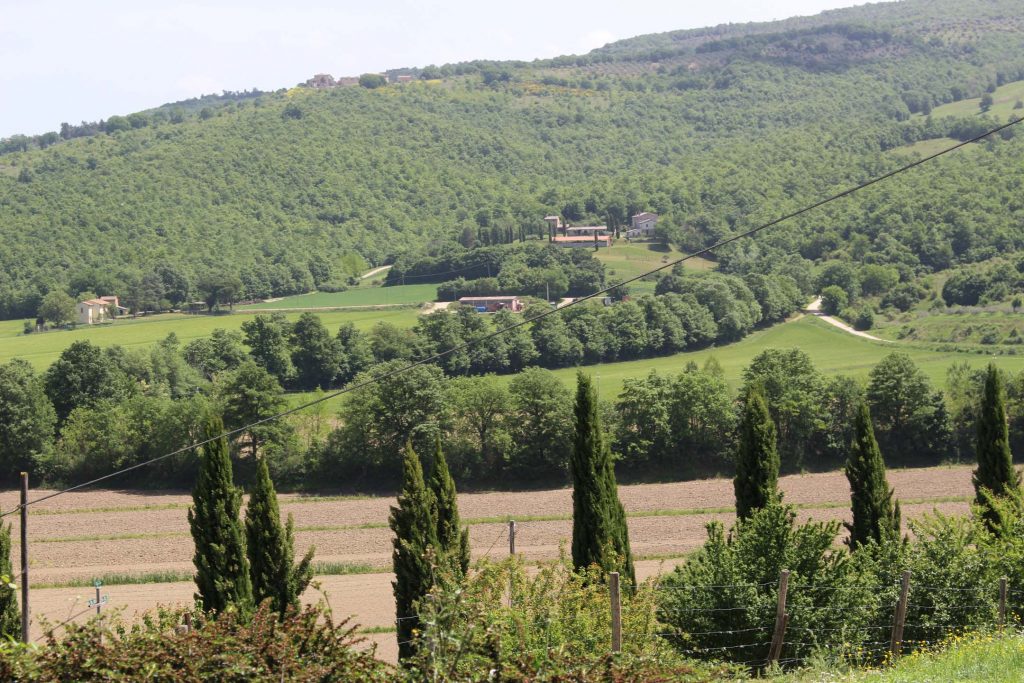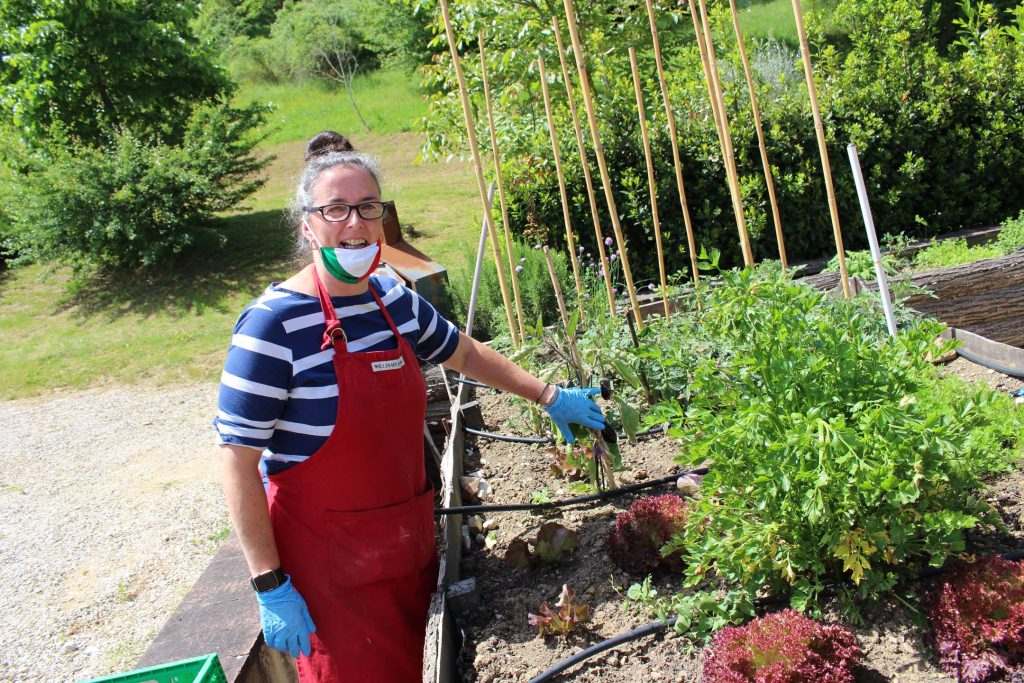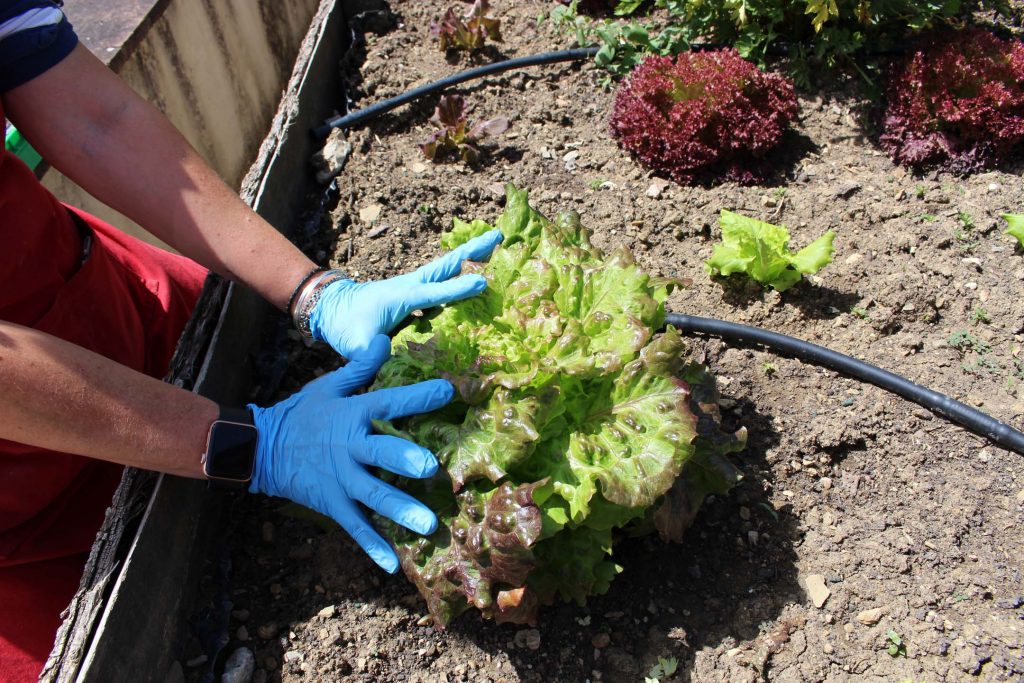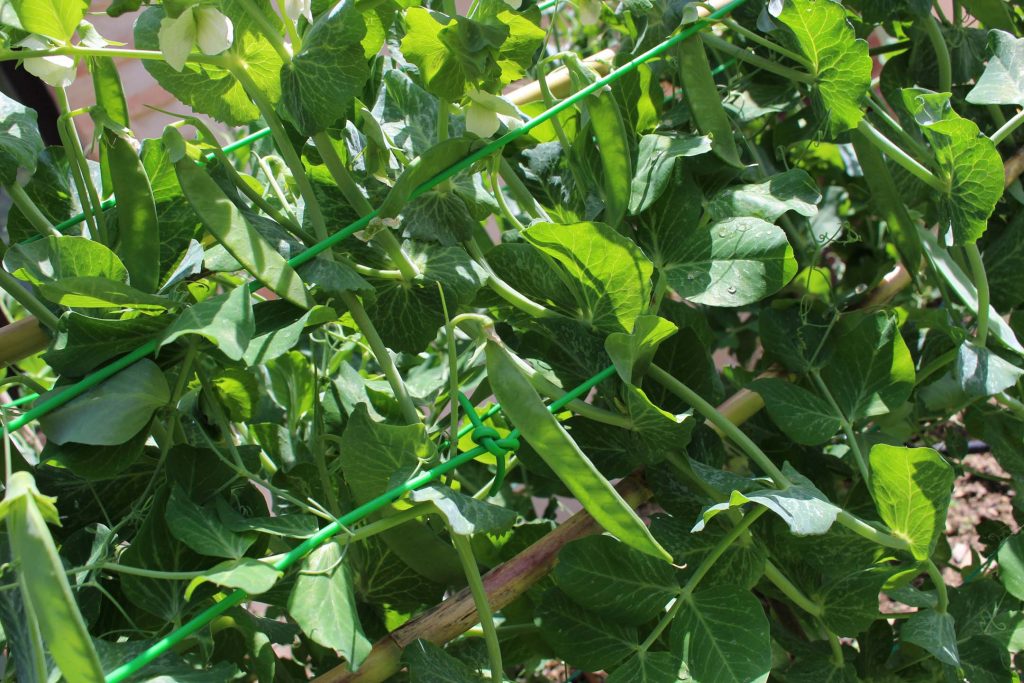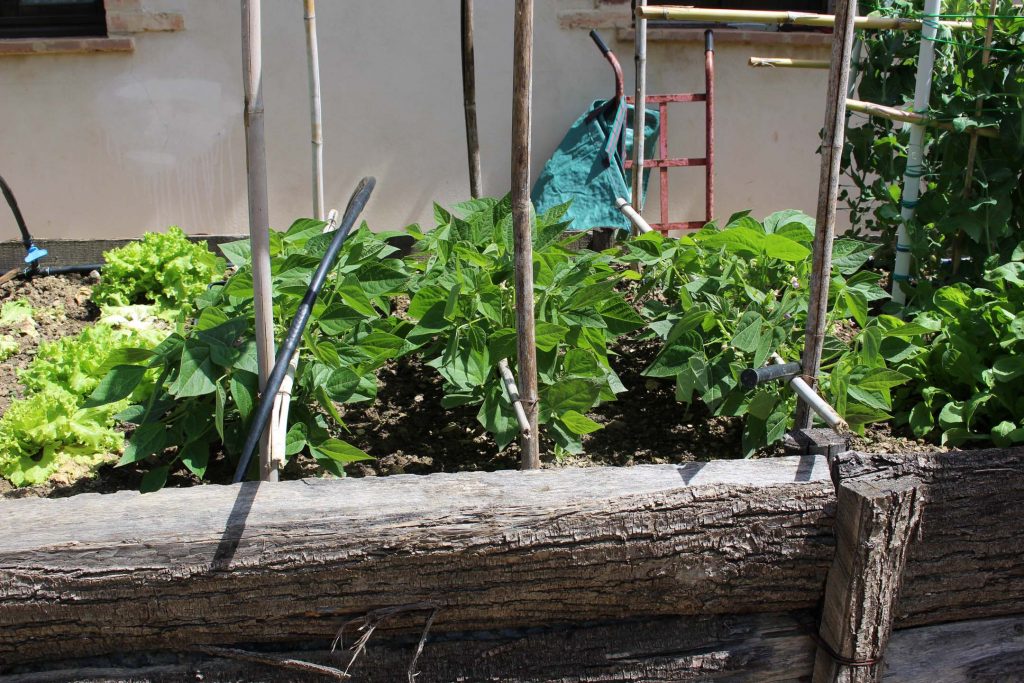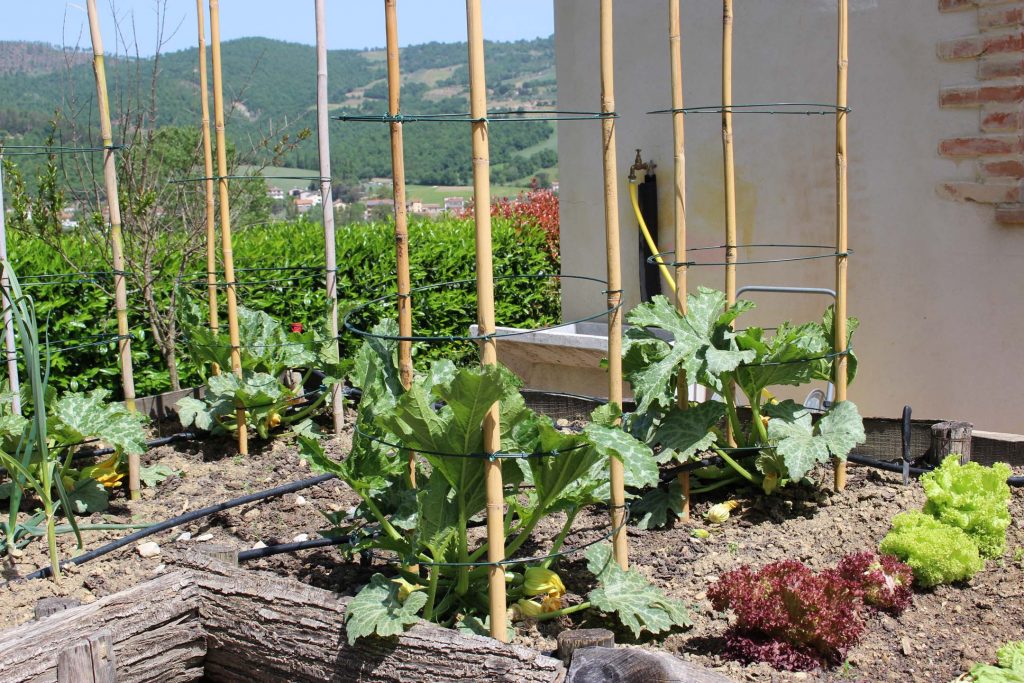 It was such a lovely, but short trip. OK. I admit it. We hugged. Oh, but how wonderful it was. Susan, Gary and Luca came too. It's been literally MONTHS since we've seen anyone we know or love, so it was lovely and tear provoking.
Albi kept his distance but it was nice to see him. He's the "old man of the mountain" with his bushy beard! Ely showed off her garden. Sigh.
~~~~~~~
From our walk a couple days ago. Look at the fish in the Tiber!
And last, but not least, the answer to my question about tables in the Piazza…Mirko is busily setting up for tomorrow! Very exciting! Spritzes are in our future!! Spiffy new tables too!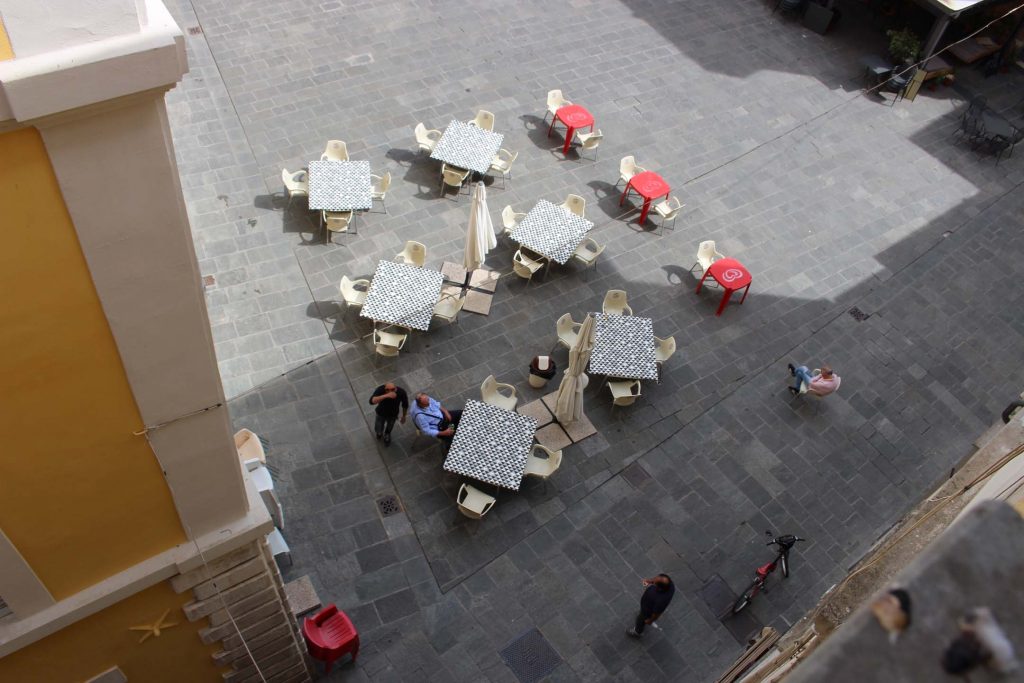 ~~~~
Buona domenica to all. Stay safe, wherever you are …🌈