219,814 positives in Italy. Up 0.3% – 30,739 total deaths since beginning of the outbreak.
There are 1,412 positive cases in Umbria. 71 total deaths.
1,340,643 cases in the US – 79,935 deaths.
~~~~~~
A new week. Pretty, if windy, day. Luther had grocery shopping duty so he went this morning. No waiting! We have new more comfortable masks…I don't even mind wearing them. He tried his and liked it better too. He accomplished the shopping and brought it home. I promptly put all the dry goods into our decontamination room to wait 72 hours. Way easier than trying to wipe everything off. The cold goods I did disinfect before storing them. So we are set for another week or two. Of course I will supplement with trips to the markets for veggies. The next grocery shopping trip we will go together as we used to. Maybe even to the big IperCoop! If it opens back up.
~~~~~~~~~
Tuesday. Gray and rainy but pretty warm. Perfect for growing plants. I made a big pot of soup today. Tonight I'm planing coniglia braised in white wine. Otherwise quiet here.
My friend Joseph wrote a journal entry today. It really got my attention. He is having difficulty acclimating to this new Phase 2. I completely understand. Maybe this will sound weird to many in the US but we will miss our lockdown. First, the lockdown in the US was never anywhere near what our lockdown was/is. We could not even exit our house without a written reason of necessity. The polizia patroled. We learned to just stay home. Only food shopping, medical needs, or medicines were allowed. Otherwise we had to stay HOME.
So we all got used to it. We even embraced it. I would awake in the morning. I would think of my day ahead. Empty. Serene. No obligations. No errands. Bliss. The days ran together. Each just the same as the one before. Alas, that is coming to an end. I know that sounds strange…but we can love a thing, and hate it too, I think. Our markets returning have again, bookended our weeks in Umbertide. We again have anchors so the days no longer run on in an uninterrupted line. We must get used to the new changes. But we must be very careful. We will take no chances. And we will wait to see how this re-opening affects the numbers. Here are some pictures from Jill…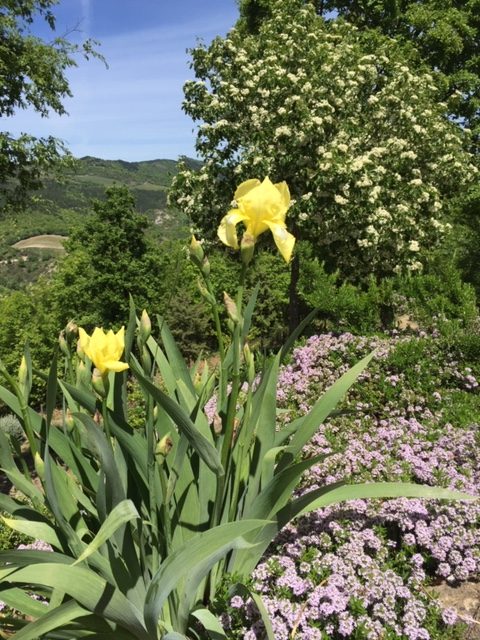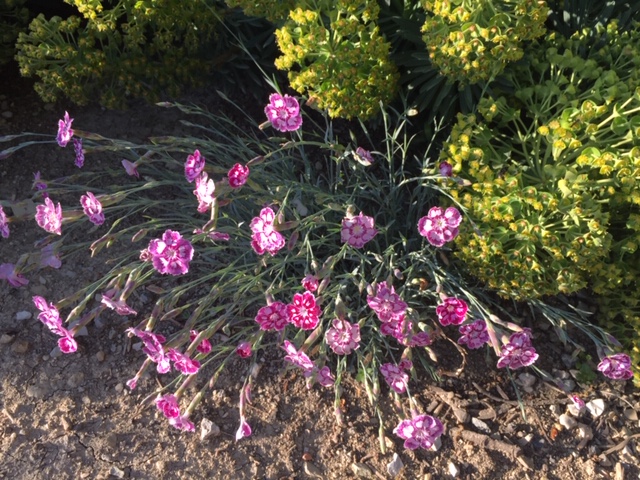 ~~~~~~~
Stay safe everyone 💕🌈