203,591 positives in Italy. Up 1%- 27,682 total deaths since beginning of the outbreak.
There are 1,391 positive cases in Umbria. 66 total deaths. I am moderately worried about these numbers. The number of cases went up 9 yesterday and 11 today. This is NOT good people!
1,030,487 cases in the US – 60,207 deaths. Over a million cases 😢
~~~~~~
Day 4️⃣ of our countdown to May 4 – phase 2 begins. Today begins our third month…yes THIRD month, of total lockdown and self isolation.
~~~~~~~
US news…
I read there was an executive order issued to get people back to work and out buying stuff, like before…But I am thankful to read this…
"Plans for a swift reopening of malls, factories and other businesses accelerated Tuesday, but they quickly collided with the reality that persuading workers and consumers to overlook their coronavirus fears and resume their roles in powering the U.S. economy may prove difficult."
People need to listen to their heads and hearts speaking to them. If you are afraid to go back out, then you feel that way for a reason. Don't let anyone pressure you. It affects not only you, but anyone you come in contact with to include your friends and loved ones. And it can be life or death. It's no small thing!
I for one, who have been tightly, much more tightly than the US, locked-down for over 2 months, will be exercising real caution if I go out.. And when they say I can freely roam, I will be very wary. I will be extremely careful. I still will not go out unless I, one, feel safe, and two, feel there's a good reason. Make no mistake. This virus is coming back. And when it does they say it will be worse than the first time.
~~~~~
Our House Martins returned in March to begin raising their families. They have expanded their condominium above our office window. I believe the previous year offspring build their houses next to Mom and Dad. I love to watch them swoop in, in a graceful arc, and then, almost immediately swoop away. They are a little messy, but I love them. And they are super beneficial. They eat tons of insects and there are thousands of them. These old building have deep eaves and beams that stick out, perfect house sites for them 🙂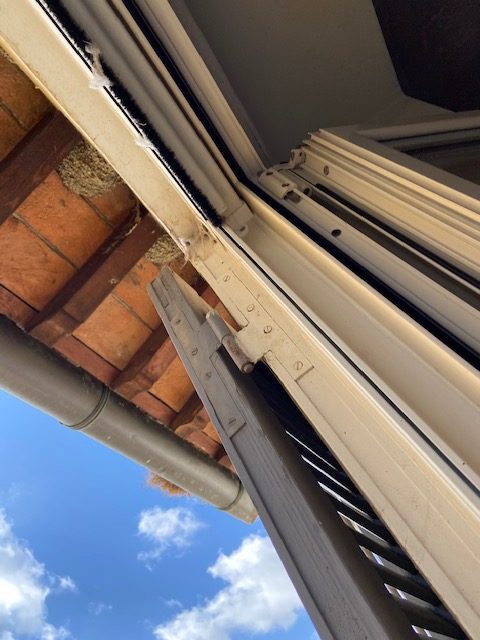 ~~~~~~~
A friend posted this English lesson. "All the faith he had had had had no affect on the outcome of his life." Try to explain that to a non-English speaker. I note, it is important to inflect for meaning and also pause in the right place. And I thought Italian was bad! Hah!
~~~~~~~~
Big news! I glanced out our window to the Piazza today and noticed they have marked off areas in white paint. Corners are marked off for six spaces. Each has a number. There are two large spaces and four smaller ones with what look like about 2 meter aisles between. It can only mean that next week we will have a reduced market. Happy days! It will be very different from the vibrant, crowded market we used to have 😢 But it is a baby step forward. I told Luther, I don't care so much for the Wednesday market to return. I'm more interested in the Saturday local one. I fervently hope they will return Saturday after next. 🤞
More beauty from Jill's giardino. 😍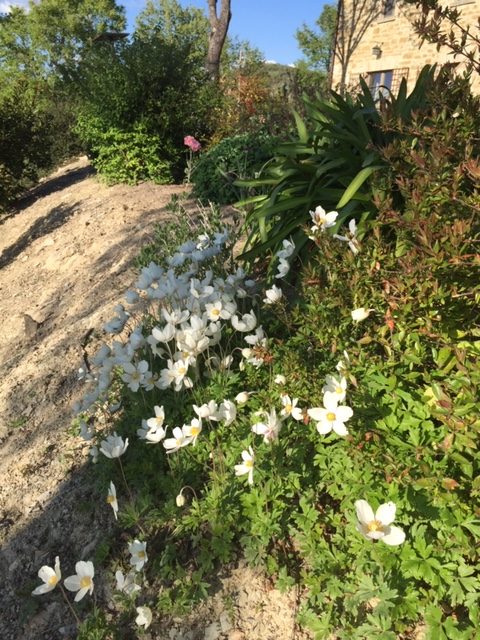 ~~~~~~~~
Stay safe everyone! Don't jump the gun and negate all your hard work! 🌈