Off we went to meet our agent Martine who helped facilitate the showings today. The other agent involved was Simona. Foligno is a sweet city. Super lively. Tons of restaurants and bars. Picture of just one small street across from where we parked.
We were seeing three properties today. The first one a magnificent Palazzo. The top two floors plus roof terrace. It was incredible but sadly, not for us. I really enjoyed seeing it though. The owners renovated it keeping many old things but it is in a modern style. I had seen the floor plan before we went and it was …odd. Here are pictures.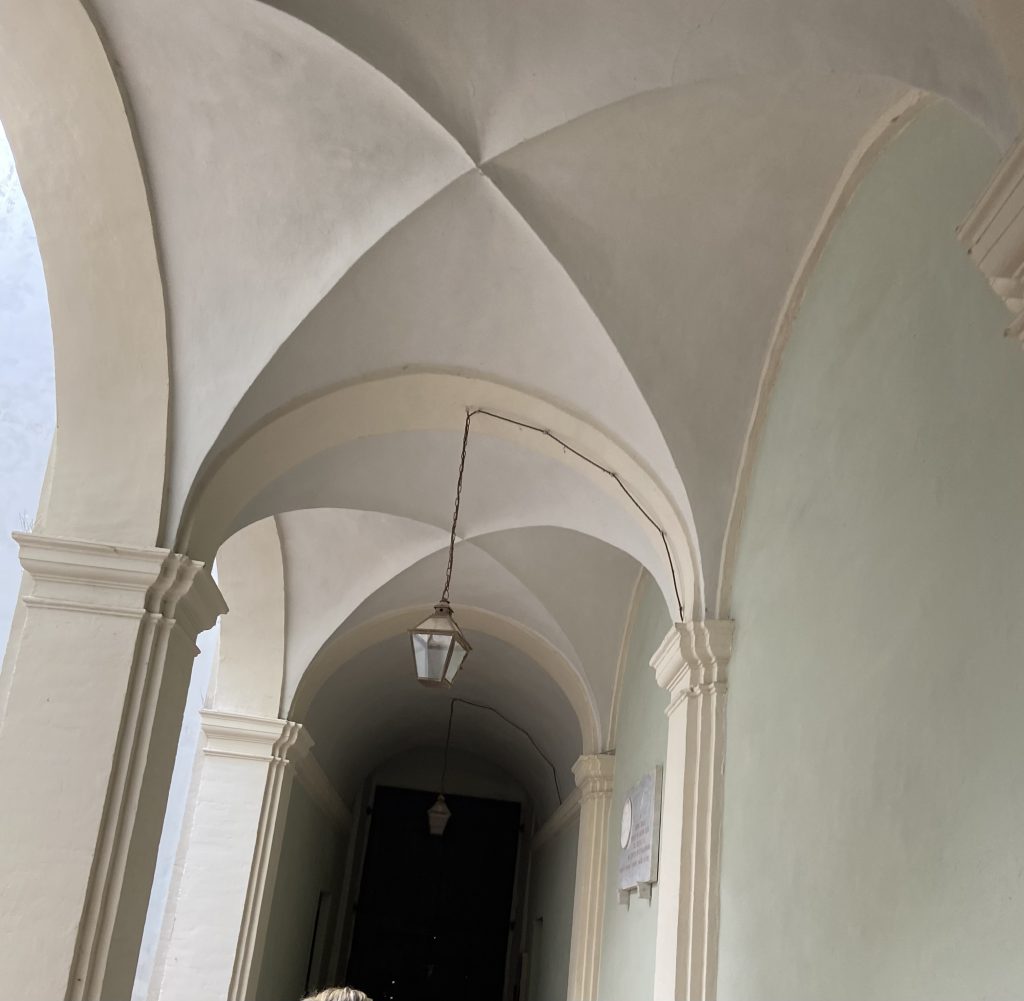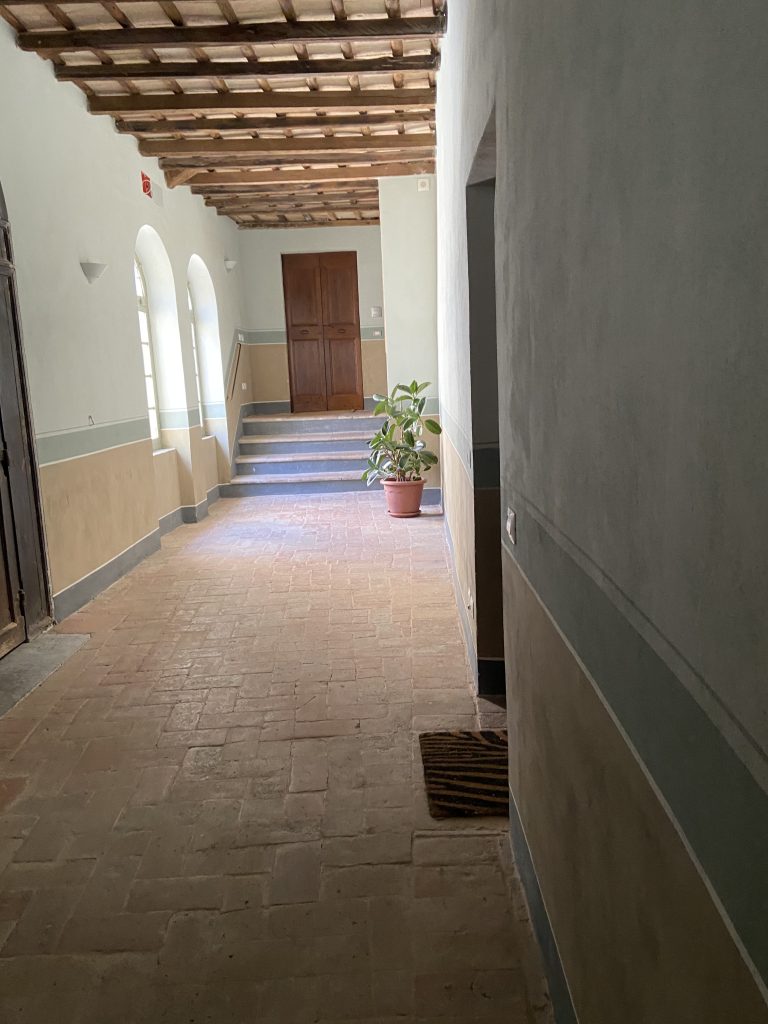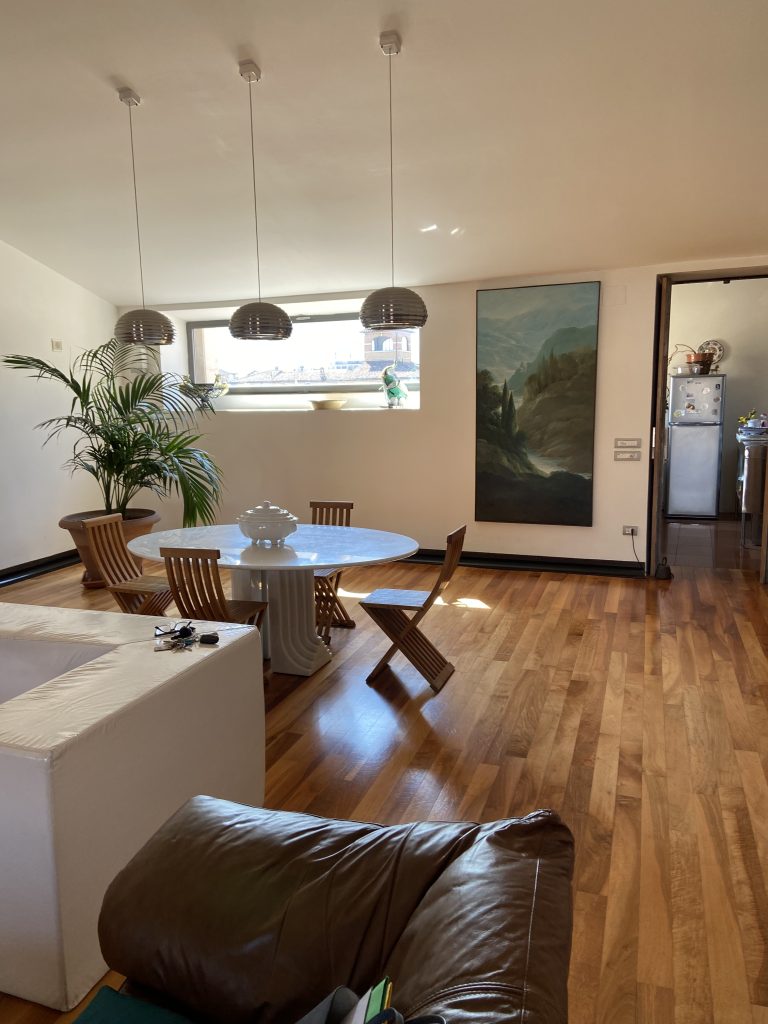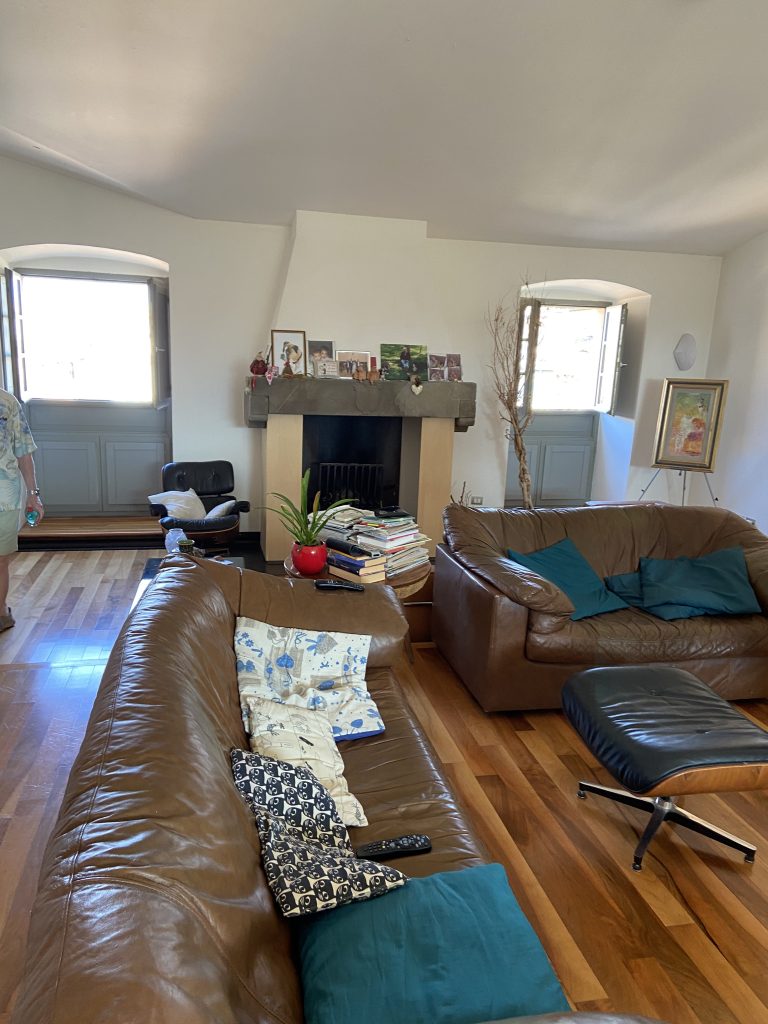 But just LOOK at these views!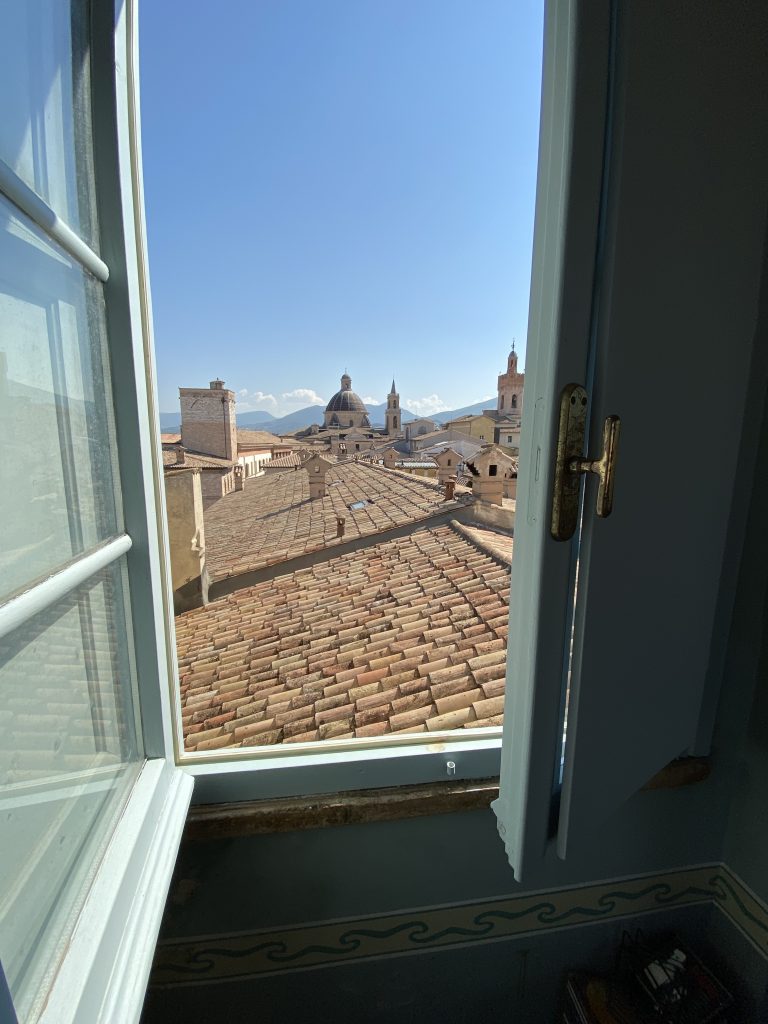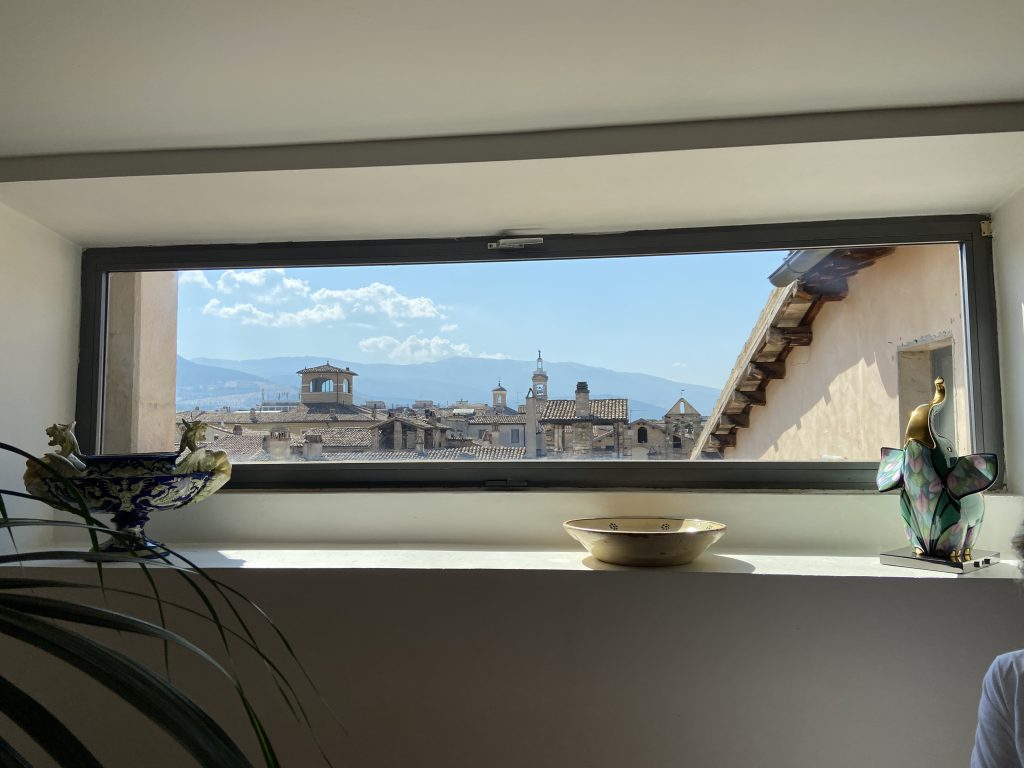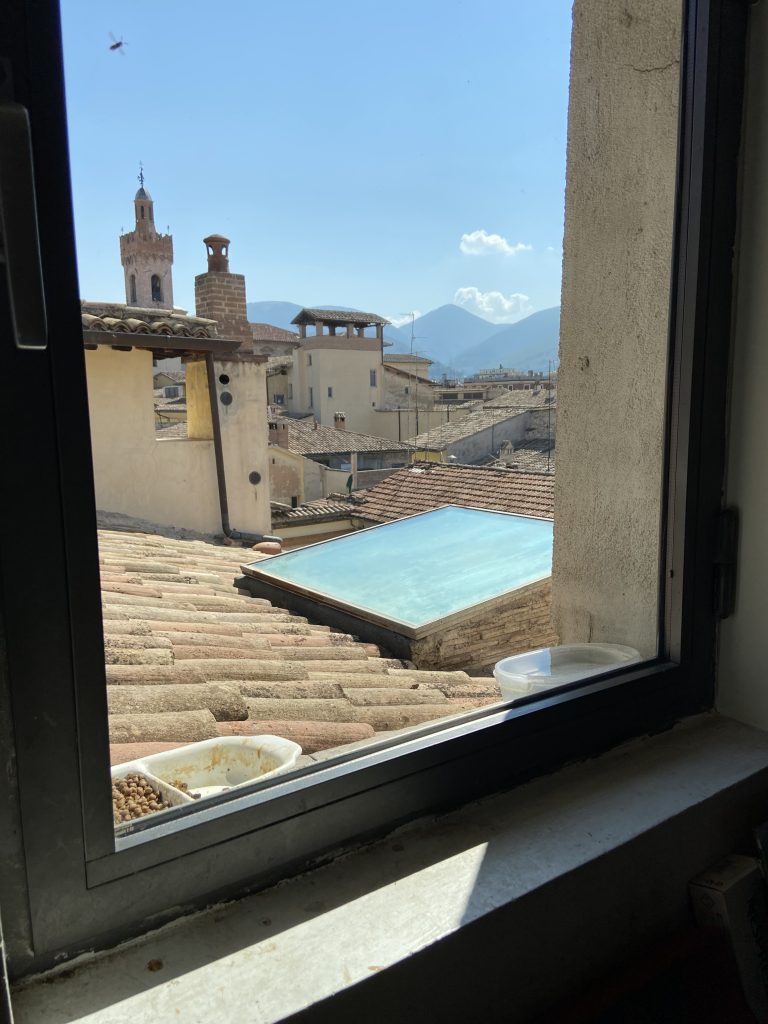 Floor plan. Note the odd curvy bit. It is the hallway which goes between the baths and the bedrooms.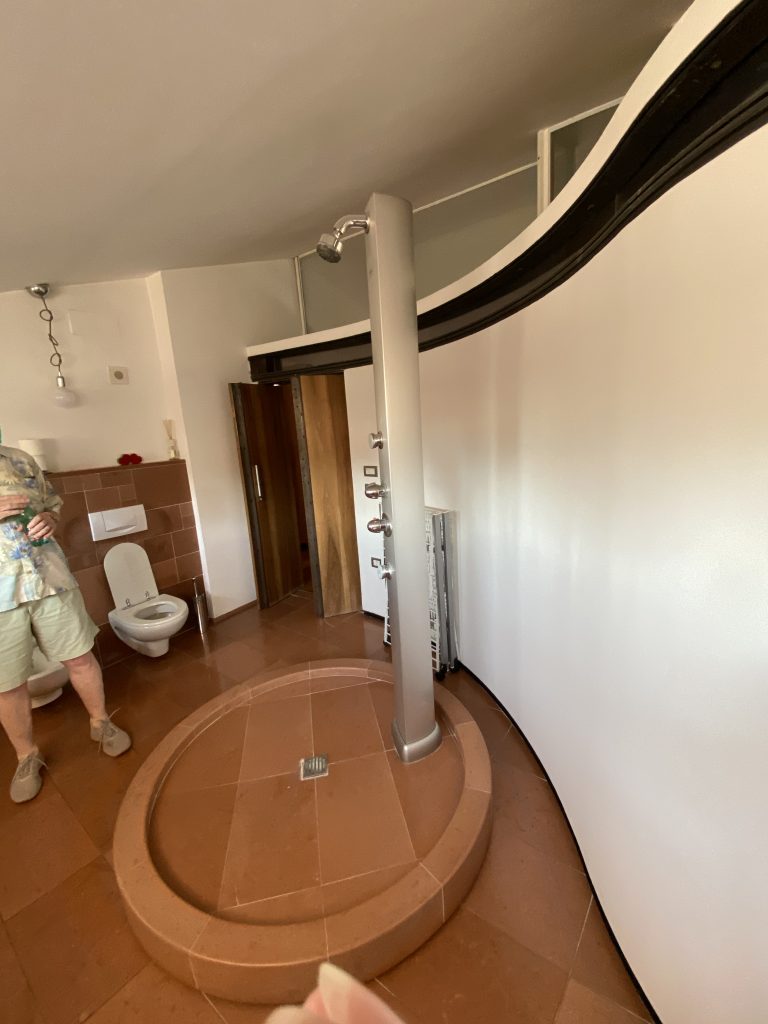 I neglected to take pictures of the industrial kitchen. Truly a restaurant kitchen. Suitable for catering. Also I did not take pictures of the stairs. There was a lift to the bottom of three floors. If I wanted to stay all the time on that floor it wouldn't be bad. But the top two floors were pretty amazing with terraces and views. The stairs were stone and twisting. For the long view, this one wouldn't work. It was right in the middle of the action in town. It had two secure parking places.
Onward to the second apartment. It is owned by a famous football player…thats soccer to Americans. It was on a super busy highway with a LOT of road noise. That pretty much nixed it for me. It did have a nice open plan kitchen — really unusual for Italians (see below)….which was not included in the house. Italians take their kitchens with them. If you are buying a house in Europe always be sure to specify what stays in the house. It is common in all of Europe for people to take kitchens (to include sink, appliances, cabinets and counter), and light fixtures and any appliances. This apartment was just outside the Centro and walking distance to the train station. Also just across from the Army base.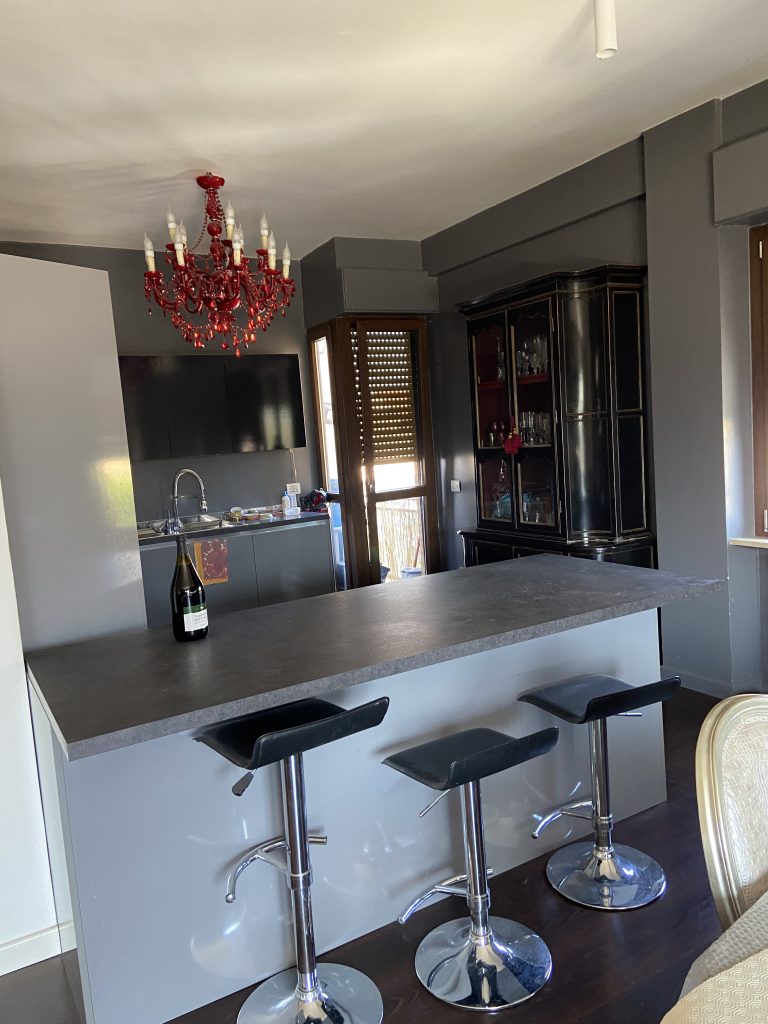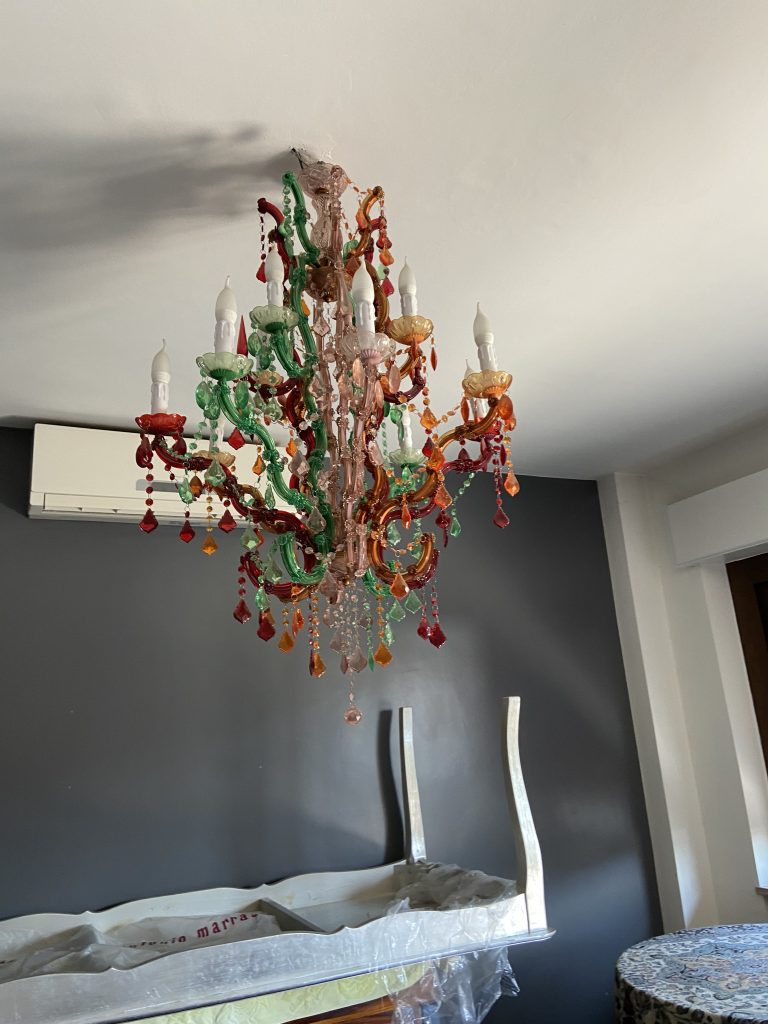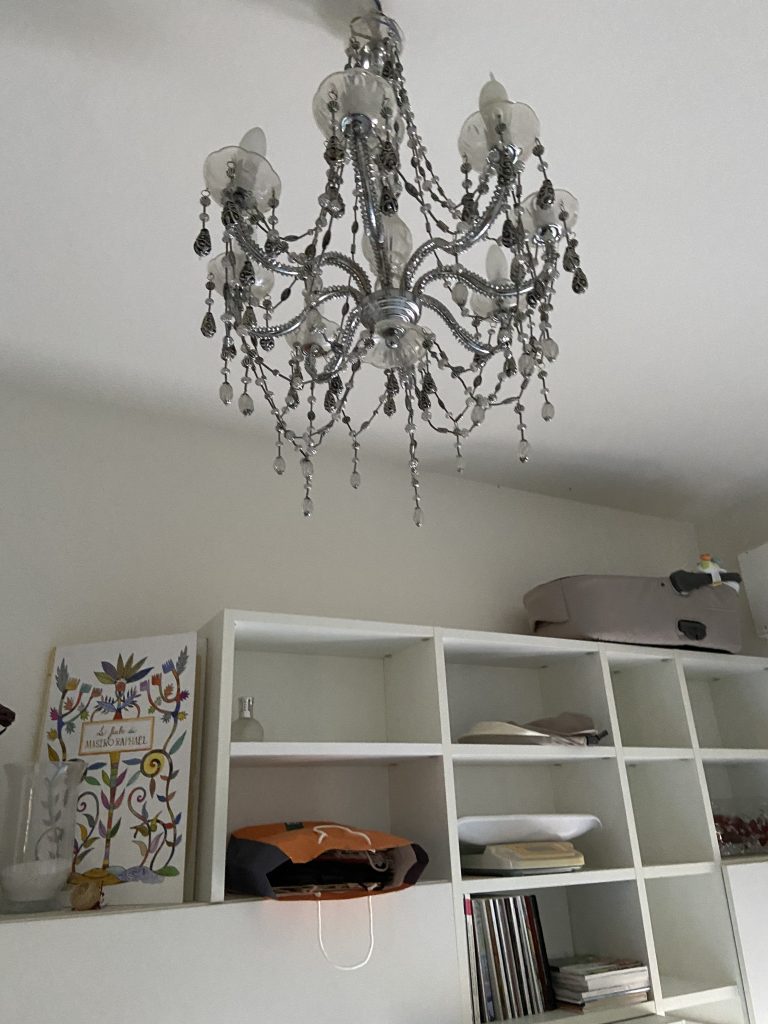 Moving on to number three. It was further away from the Centro. In a residential neighborhood. It was quiet with lovely views. There were three terraces. There was nothing commercial nearby. Our agent said there was a bakery not far. The building with twelve apartments was nicely kept. The finishes were good. The apartment was spacious. The kitchen, in typical unfathomable Italian fashion was minuscule and closed off from the house. For people who love to eat they are incredibly weird about their kitchens. It is not the heart of the house as we, Americans like. They are tiny and hidden and there is always a door so you can enclose the cooking smells, which are somehow offensive. They also ALWAYS have a zone di notte…night zone…they are incredibly anal about the sleeping quarters being closed, literally by a door, from the living area. Ostensibly to keep those offensive smells out of the bedrooms. It is Italy. It is what they do. 🤷‍♀️ 🙄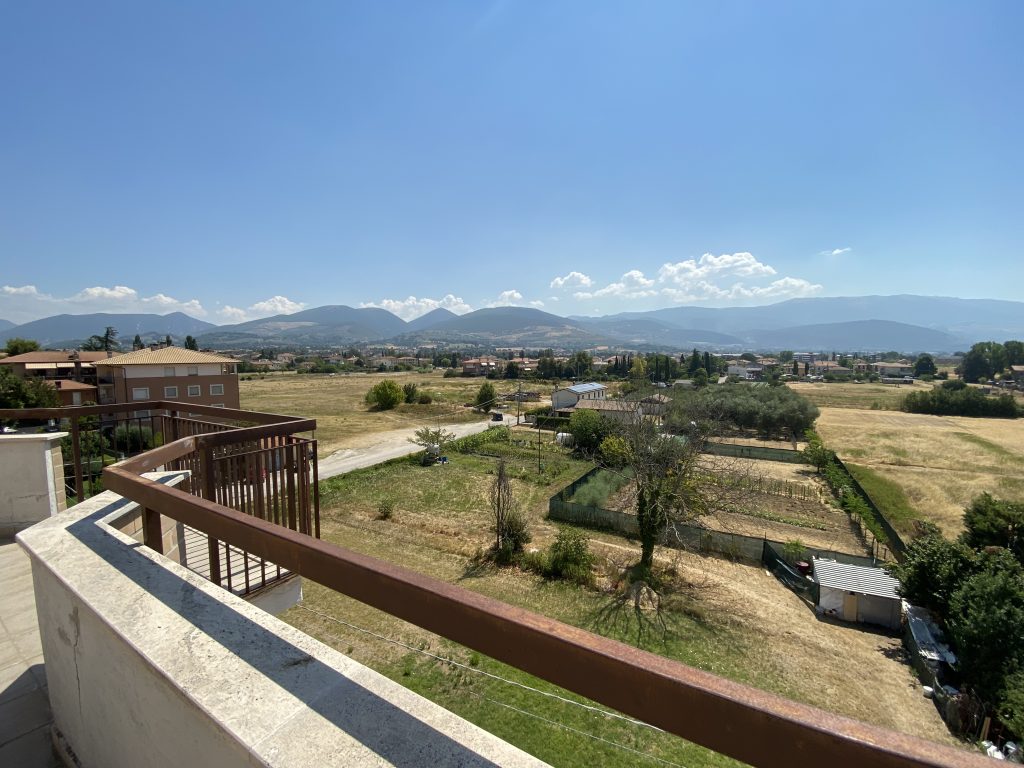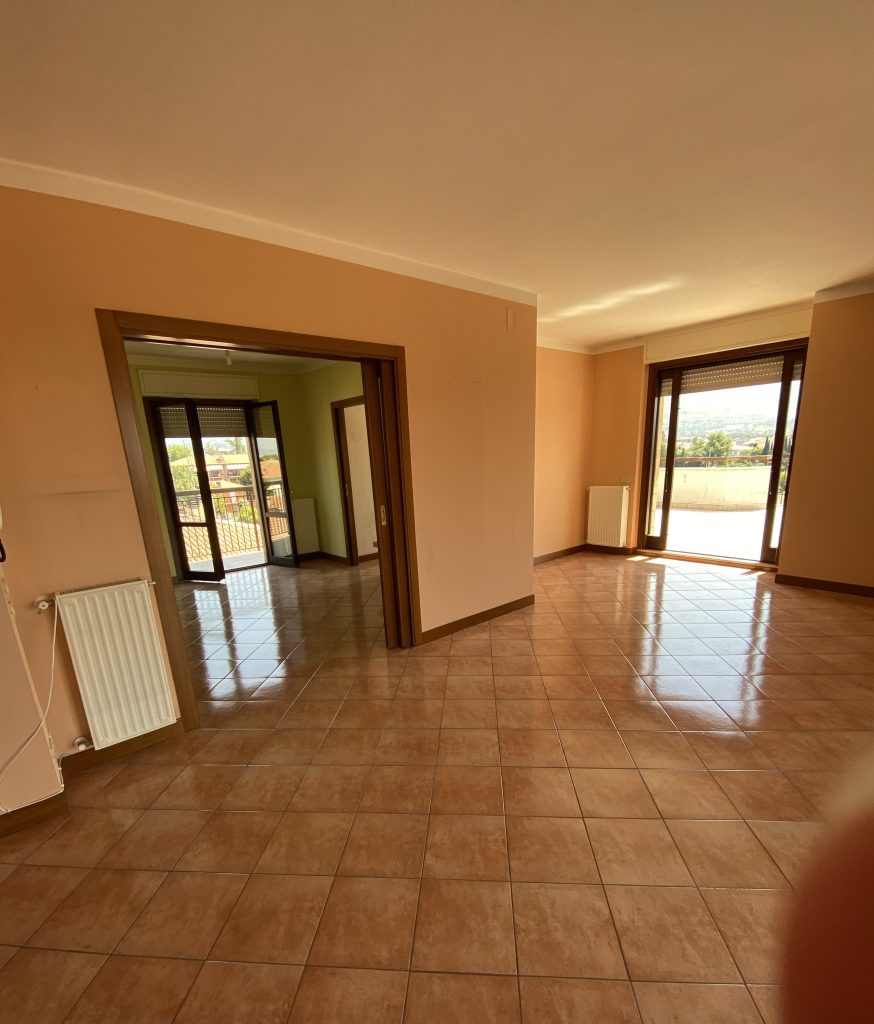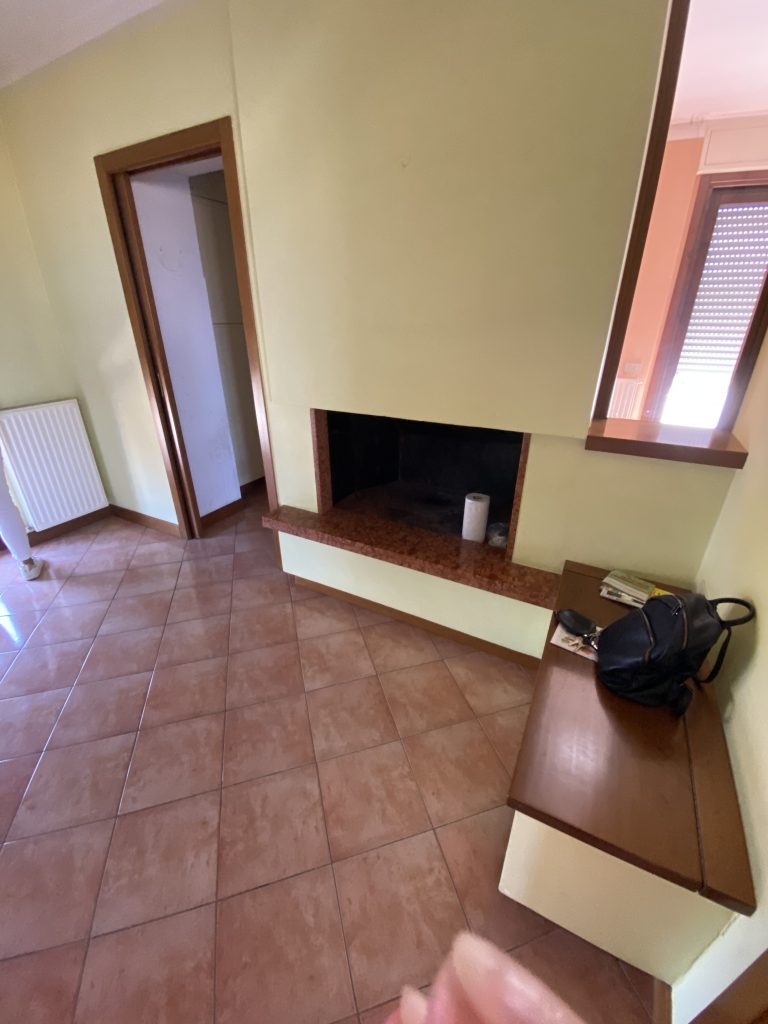 Finito for today. I have to admit I am discouraged. Both Luther and I are wanting to stay in Umbertide. But there is just very little here that works for us. We plan to visit a realtor tomorrow or Wednesday to see about the new apartments near us. We aren't sure if they are all sold. There is also a big house Luther likes. It seems a little TOO big for me with a yard and grass…I am not into yard work. Gardening, yes, mowing lawns, weeding and edging — no. Anyway. The beat goes on…