As soon as we sold our apartment, we began to look on-line, not that I hadn't been, you understand, but now we would want to visit them. This is easier said than done in Italy. It is so hard to get across the different mindsets and work ethics in Italy to my fellow Americans. My Italian friends will understand 😁. They never return emails. If you don't speak Italian well you can't really call.
You find a house you like on one of the big three consolidator websites (idealista.it, immobiliare.it, and casa.it) who list houses for many realtors. They have a link to send a message. So you do, expecting an answer. Hah! I have found the best way to get them to reply is to go directly to their website or facebook page and find a phone number that you can use on WhatsApp. Italians have fully embraced WhatsApp. This doesn't always work. So, I enlisted the help of our agent who had listed our apartment.
I now have appointments! Or I have received replies, at least. Today we saw the only one I have found in Umbertide that fits our requirements. [Later on this.] We also have three, maybe four to see in Foligno, two weeks from now. I bet most haven't heard of this town. It's a good town. Right on the main rail line. It is flat with a nice Centro Storico and a lots of events, no torusits. And I FINALLY heard from the realtor in Spoleto. He has two I want to see. In the next three weeks we should have a good number to think about.
~~~~~~~~
As for today, our first viewing. We do love Umbertide, and we would stay with the right place. This one is outside centro but only about a 10 minute walk, so I could still enjoy the Umbertide markets, if not quite as conveniently. But it IS very convenient to other things. An easy walk to the Coop big grocery. Near the Egyptian food stand (see previous posts), a great butcher, and pasticceria (fresh pasta shop) and a rosticceria (prepared foods). Above our favorite pet shop! 😂 It really has all we would want. It is big, and has an amazing terrace that is completely cat-proofed (the owners have cats), so they can't get away. Also screens in all the windows. It is the top two floors with elevator and is very private. 190 square meters or about 2,100 square feet (considered very large here). Two gigantic garages, with storage, wine cellar, etc. The kitchen, which is important to me, could use a little something. Otherwise it is move-in ready. The kitchen is well equipped but small and divided with a wall from the little eating area. The refrigerator is in the eating area. If the wall were not there (why a wall!?) then the room would be nicer with room for a nice frig. That would be my one change. Here are a few pictures. There are more but this is good enough for now.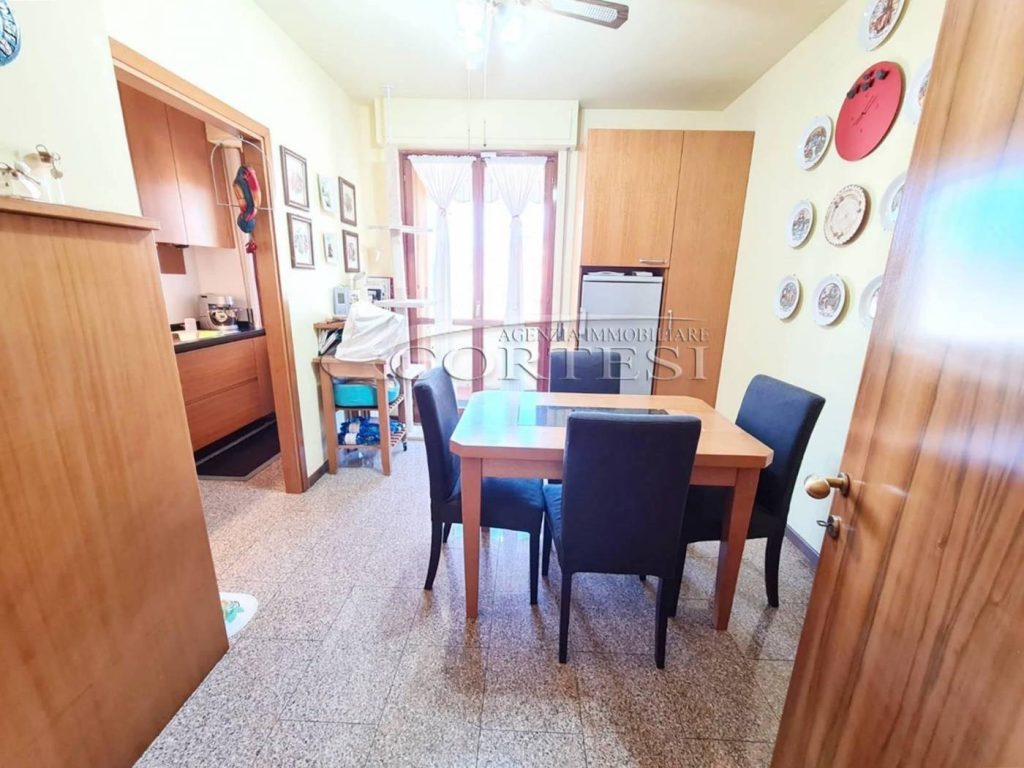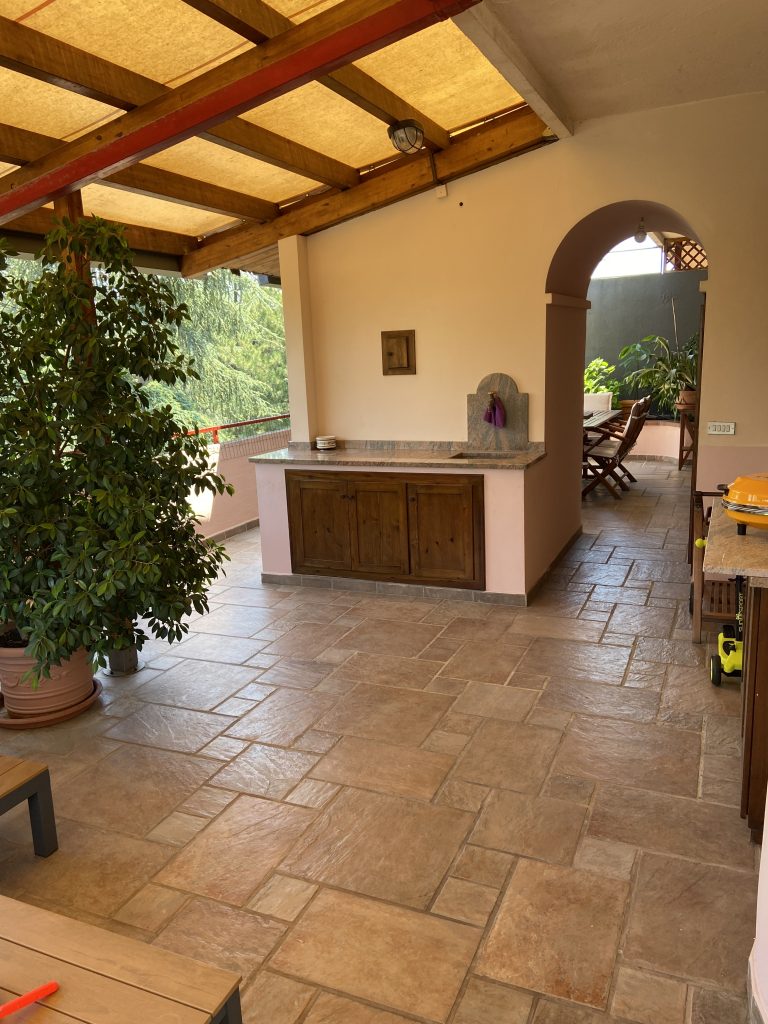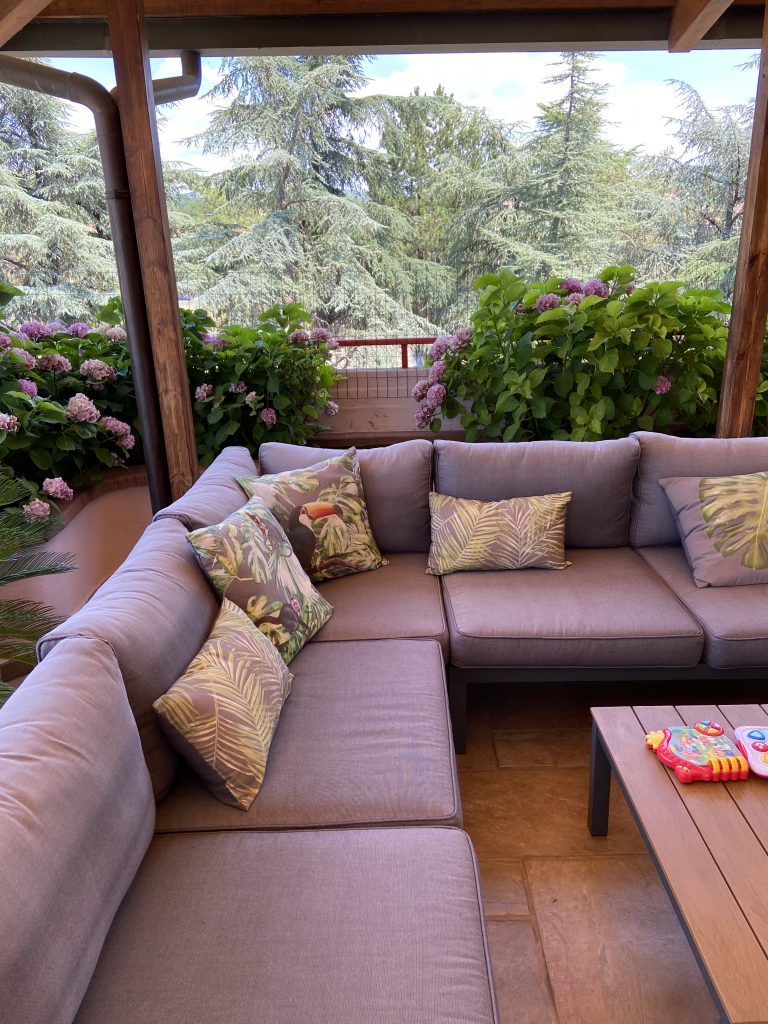 It is a first class property with security systems and irrigation of the plants. Cat friendly would be great for our boys.
~~~~~~~
But I must reserve this one so I can see the rest. I am not so sure Luther liked it as much as I did. Stay tuned. I am hoping to see the next two in Spoleto next week. 🤞