Last night, I said to Luther, we should go to a winery tomorrow, while we have this nice break in the weather. We haven't gone wine tasting since we had our last guests in October. Quick phone calls ensued. Mevante, a winery near Bevagna which we had not visited, were happy for us to come for a tasting. Luther thought lunch at one of our favorite places, L'Alchemista in Montefalco, would be a fine idea.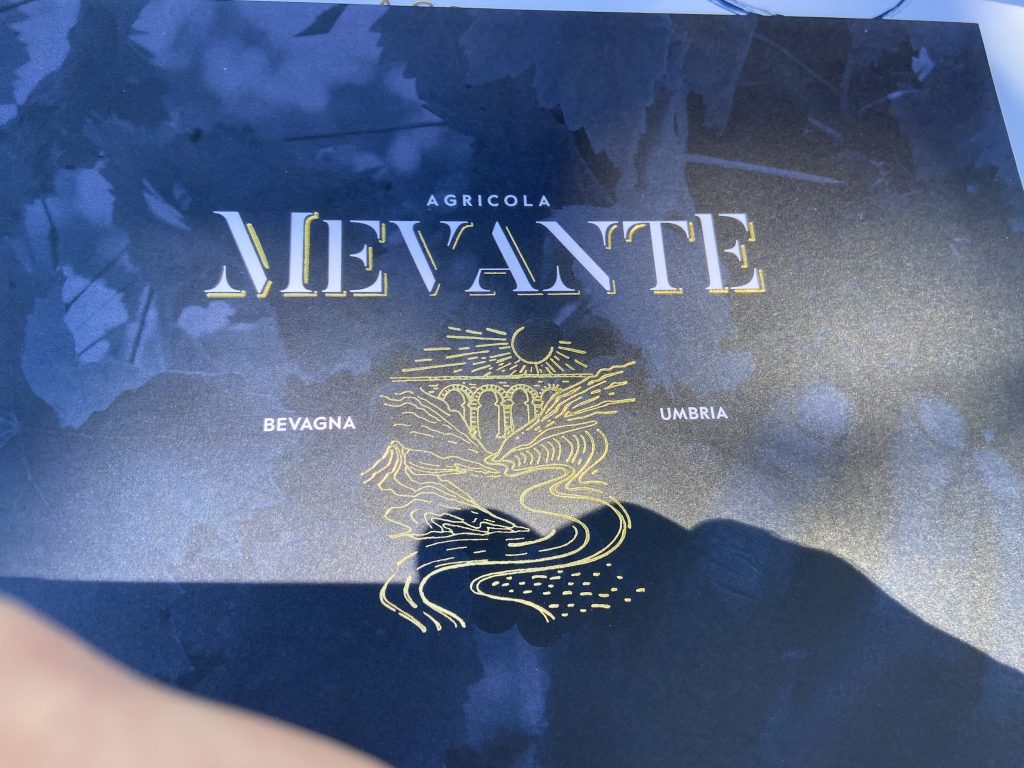 What a glorious day, if a bit windy. The winery sits on a hill overlooking the valley over to Monte Subasio. They were hosting a big event this evening, a christening for 100 people, so they set up a table just for us outside. I felt like royalty! I will let the pictures speak for themselves. First two are views from our table.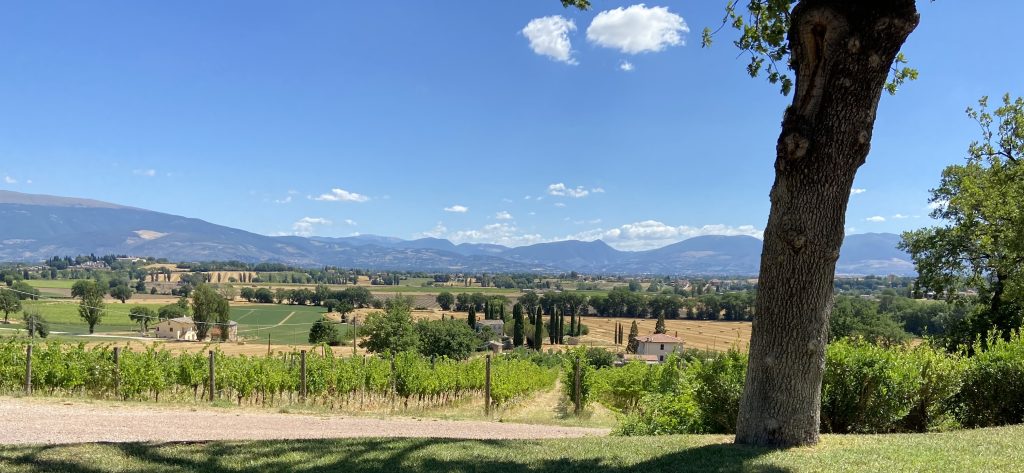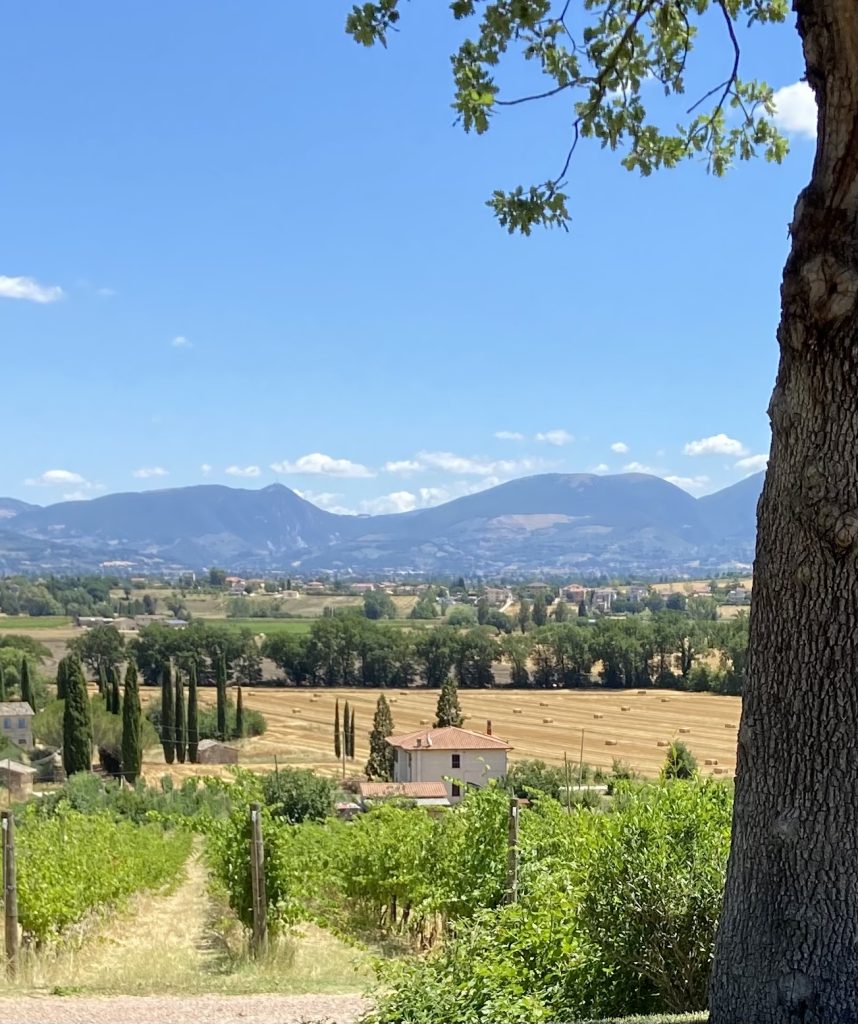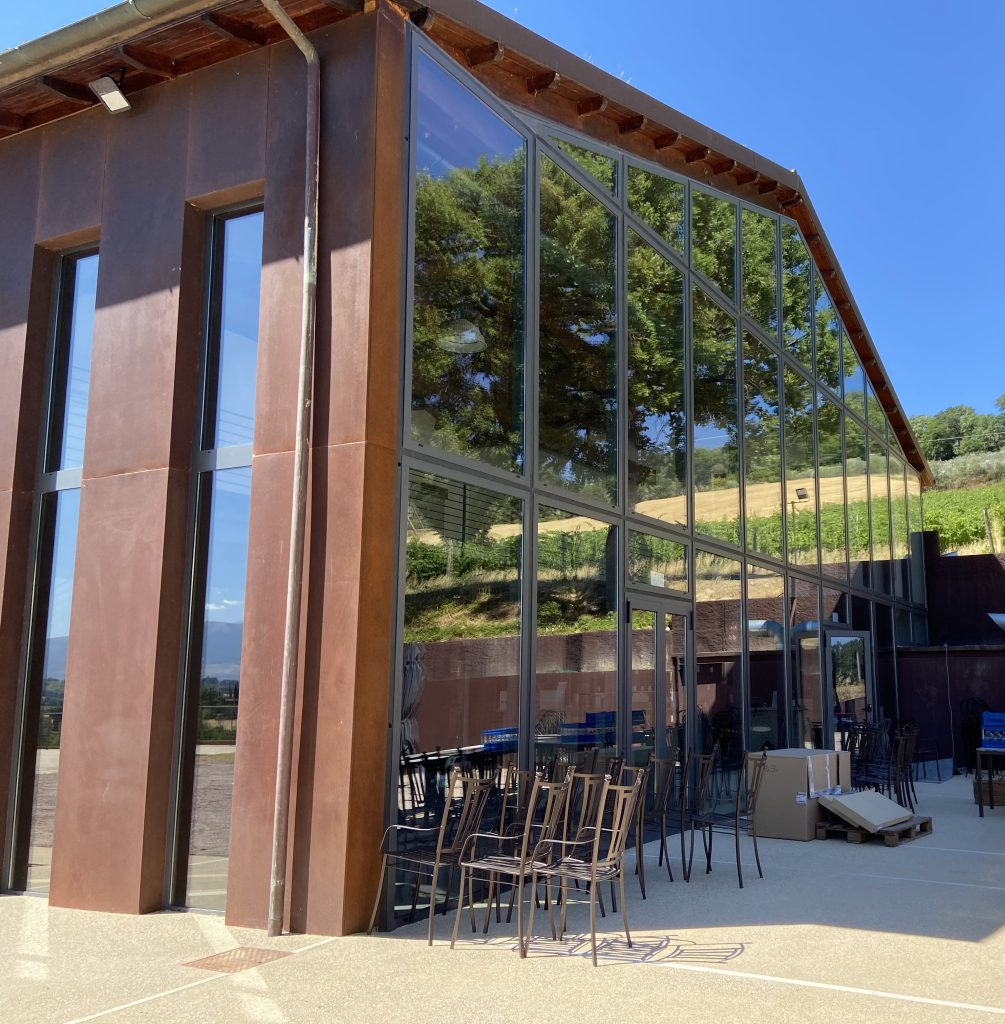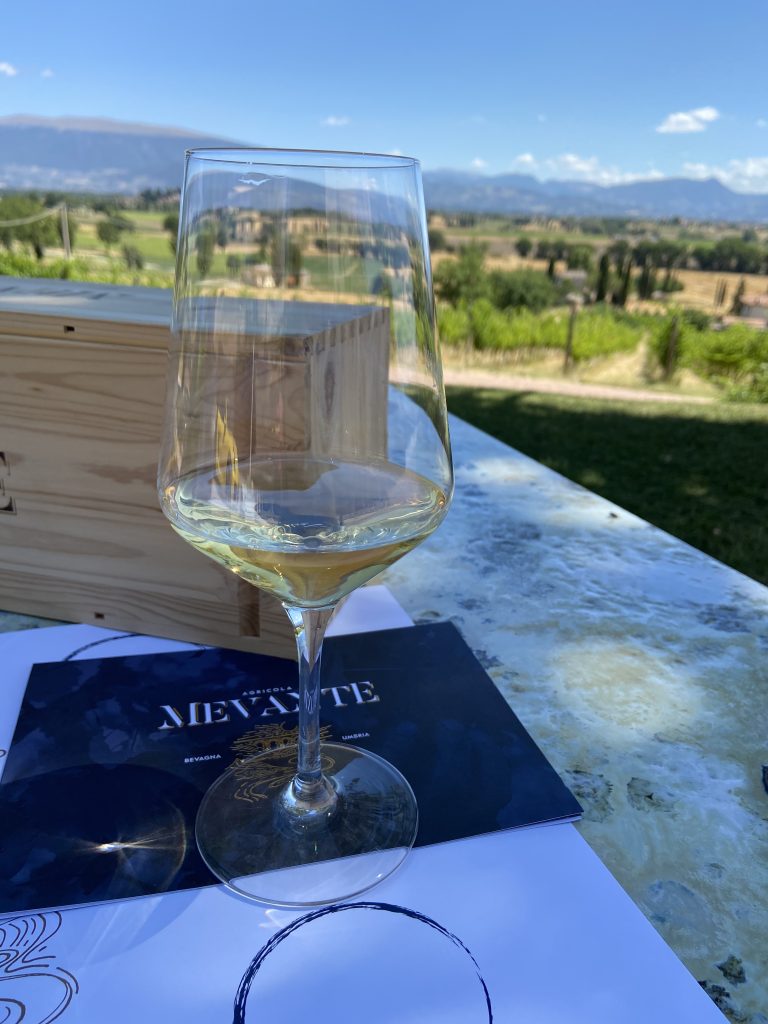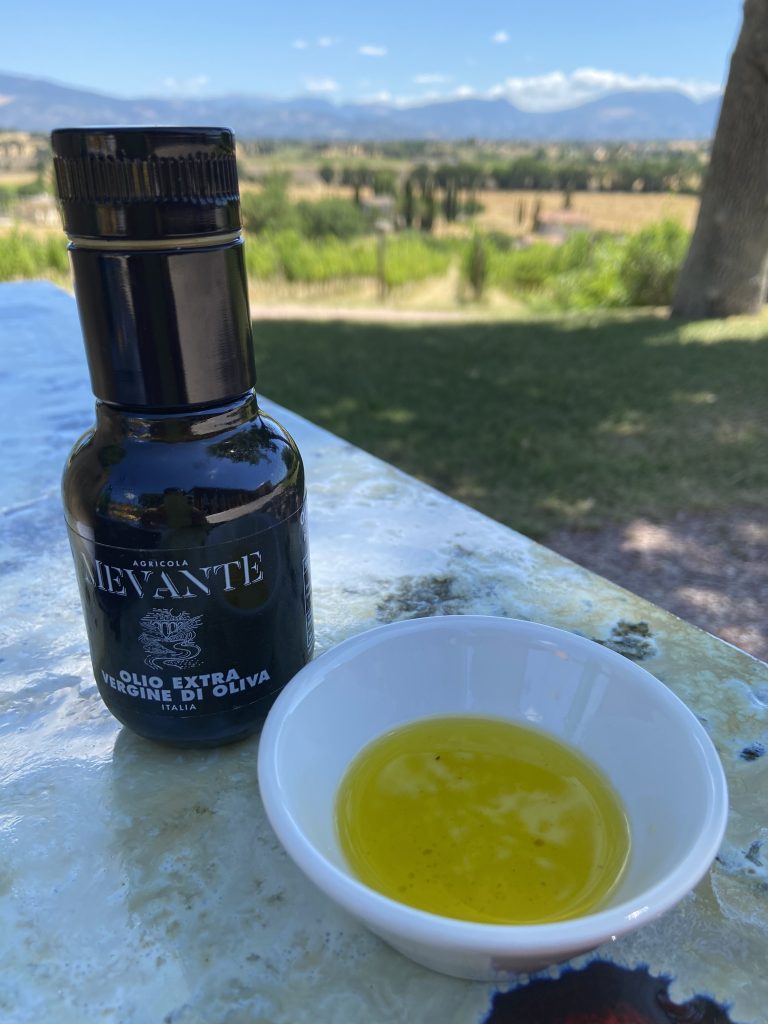 The owner was our host and he was very welcoming despite that he was very busy with the expected group. Of course we bought quite a bit of their wine.
We drove to L'Alchemista. I love the round square that Montefalco has. It was a lively place today. Fun people watching. Our food was good as always.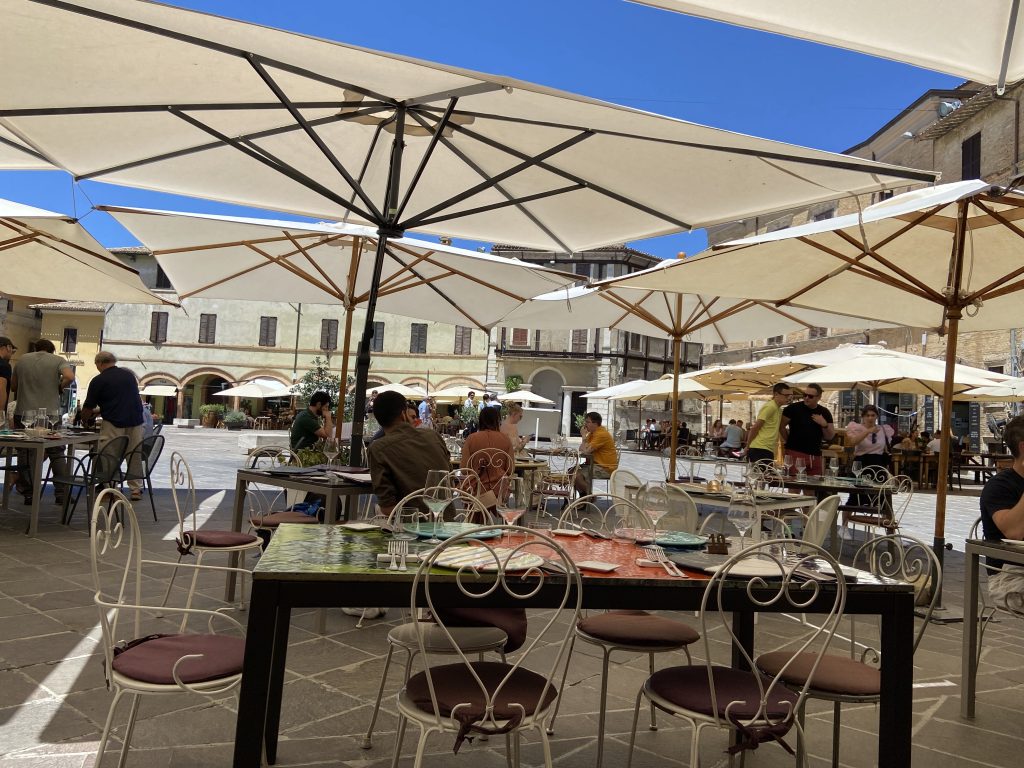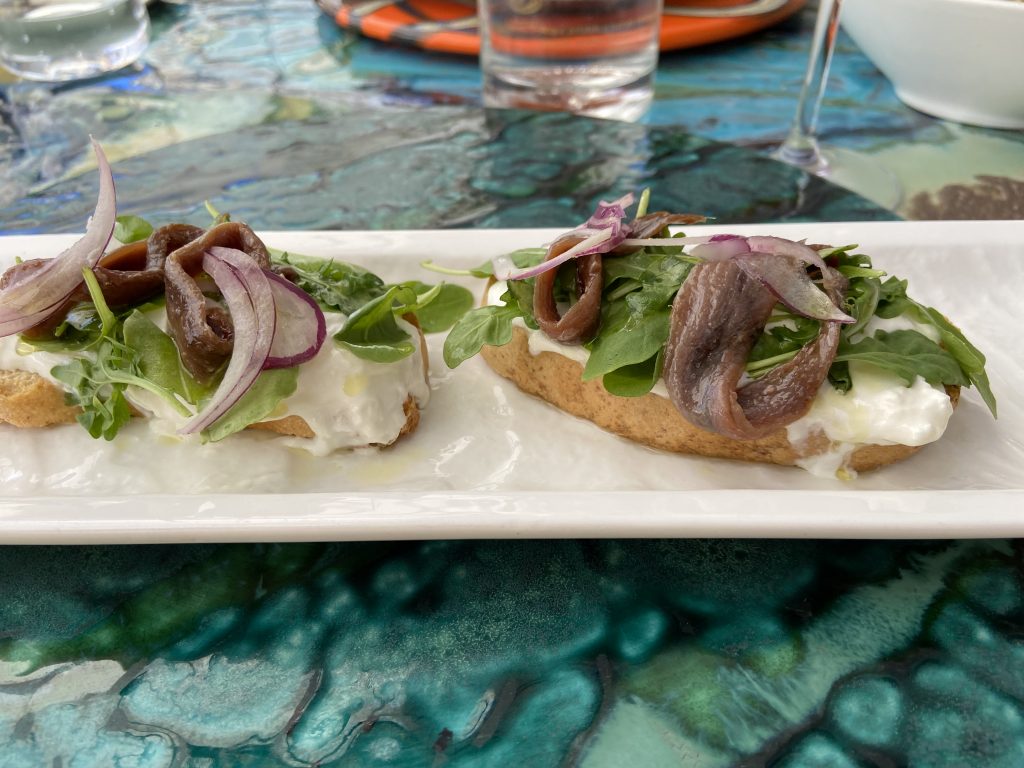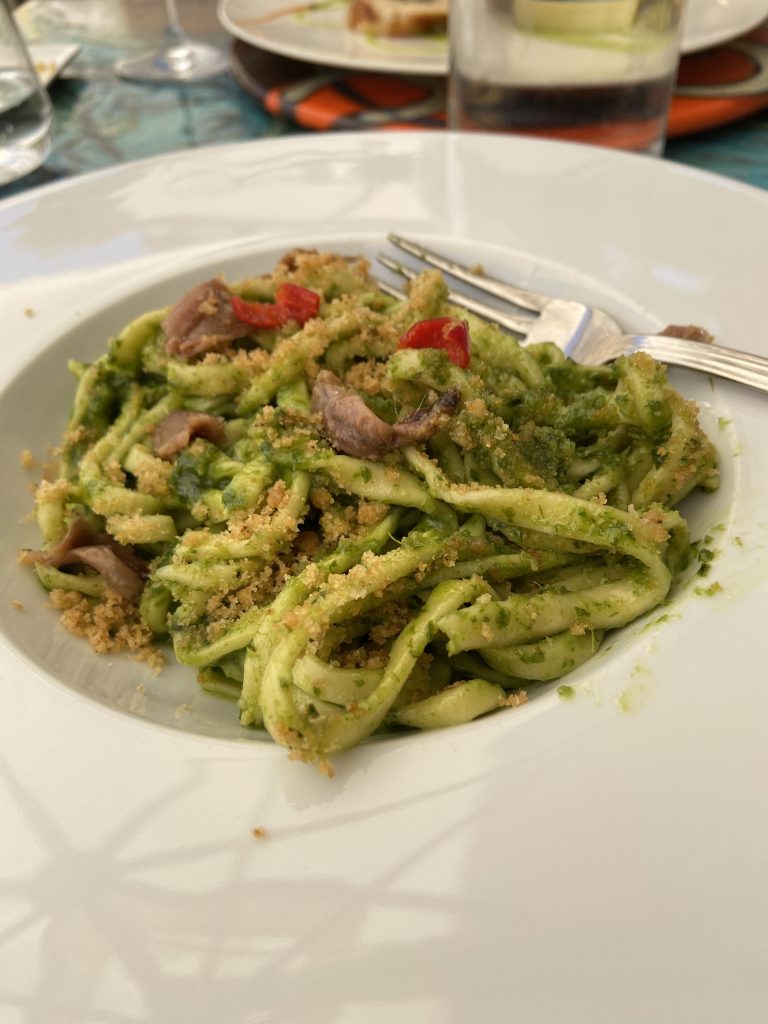 We headed home for a siesta as is called for after a satisfying lunch. Here's a picture of the small street in Umbertide which we cut through to stay in the shade. It looked pretty today. I love all the layers, balconies, lamp, stone balustrade, rooflines.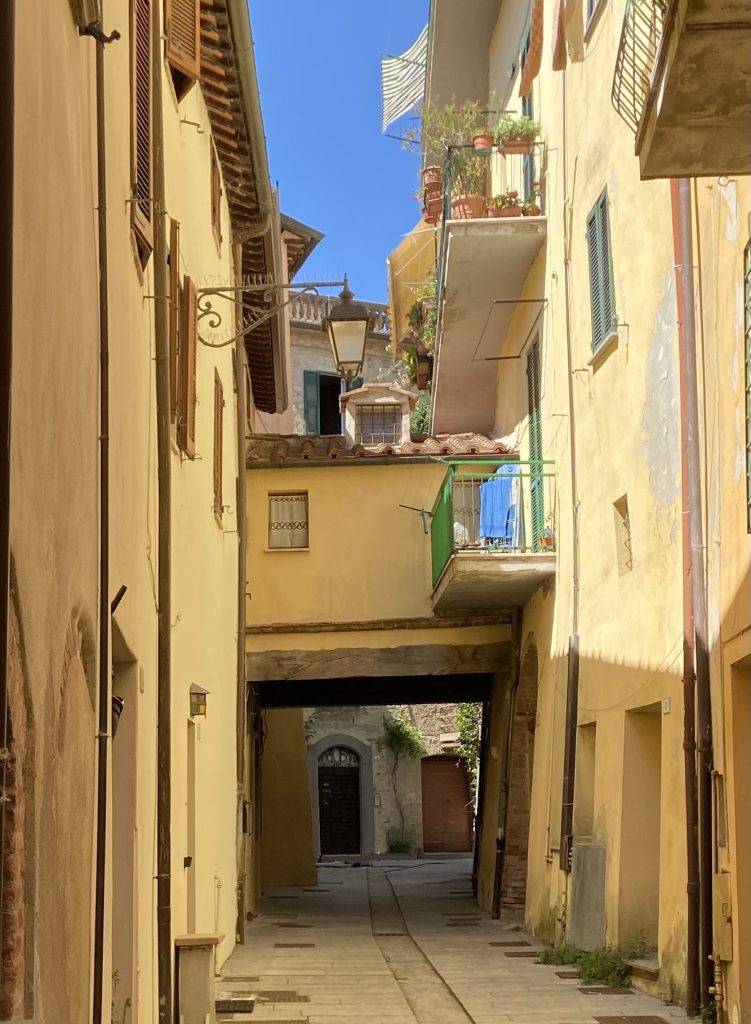 ~~~~~~
Finally, good news! We see they are finally bringing back our Otto Cento festival, gone since Covid. (put Otto Cento in the search bar to see pictures of past festivals) It will be the end of September. I am thrilled.
In other news, the little hill town near us, Montone, is gearing up for its annual film festival. It lasts a week with multiple screens for films around town, each with food and drinks served. This year, the really big news is that Stanley Tucci is the guest of honor. He will get the keys to the city. I have to think he will show up at our Saturday slow food market in Umbertide since he is all about food. I will be hanging out! Hope he does.
That's all the news that's fit to print! ciao!