I say "information of little import.." but actually, if anyone comes to Italy to live, or even to rent an apartment and stay awhile, it could be useful. Just another quirk of Italian packaging.
As in most places, you can buy already made hamburger patties in the store here. I don't usually because I prefer to make my own. But our favorite butcher, Etrusco, has the best beef and the burgers are juicy not dry, so I do buy some when I'm there. Luther is a real burger hound! They come individually wrapped in a packaged like this…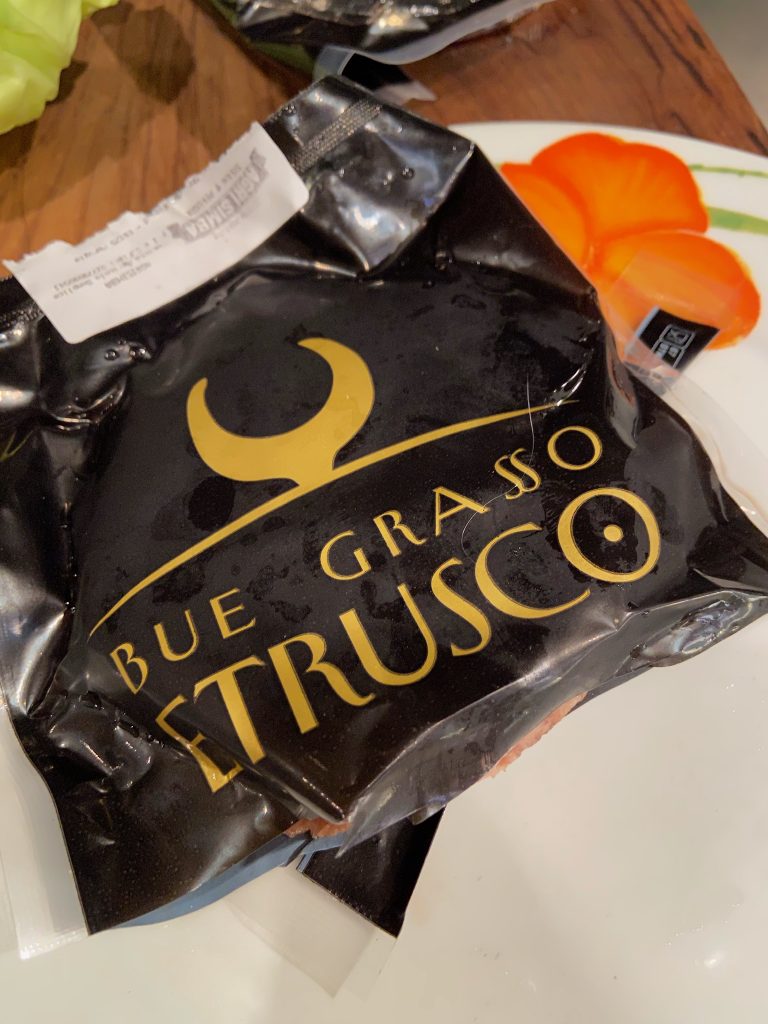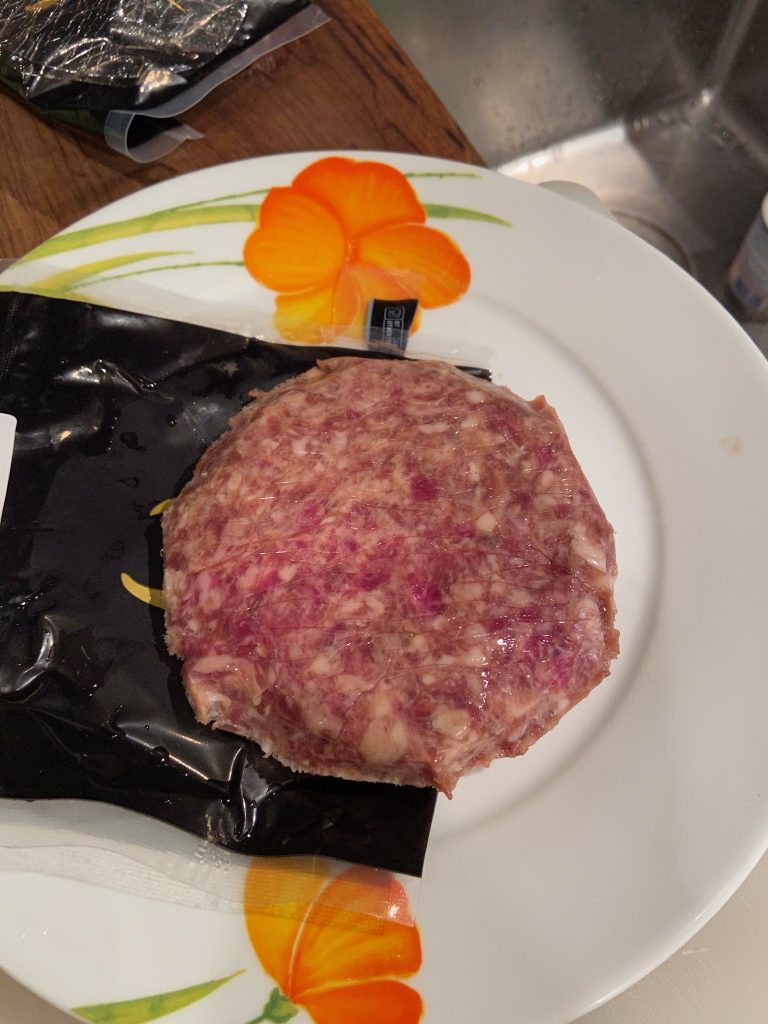 Looks good right? (Sorry to my vegetarian friends!) comes out of the package ready to slap on the grill. Not so fast. When we first moved here I learned this lesson. Watch and learn.
As you can see, there's an invisible plastic sheet. Now, I can understand when you buy four patties in a stack you don't want them to stick together so you'd do this. But this one is in an INDIVIDUAL plastic pack. There is NO NEED for plastic, and on BOTH sides! I learned my lesson by melting the plastic into the patty the first time. Live and learn! 😅😅
~~~~~~~
Enjoy your week, and be sure to — "rimuovere la plastica prima della cottura!" 😁