Thats 102.2 in Fahrenheit. We are hunkered down. To make it worse there are fires. Most in Umbria are small (so far) but there are big ones in Tuscany, Lazio, and Trieste. The ones in Tuscany are said to be arson. I don't get why someone would do that! It has made it so hazy you can't see very far. Yesterday when we were driving back from Spoleto the mountains were just shadows.
Tonight we had a salad for dinner. I cooked the eggs, beans and potatoes in the morning while it was relatively cool. It was a perfect dinner. New potatoes, amazing tomatoes, cucumbers, green beans, pickled onion (a new thing I tried), hard boiled eggs, avocado, olives and feta cheese. To finish it was drizzled with extra virgin olive oil and sprinkled with sherry vinegar and torn basil leaves from my plants. My idea of a perfect summer dinner.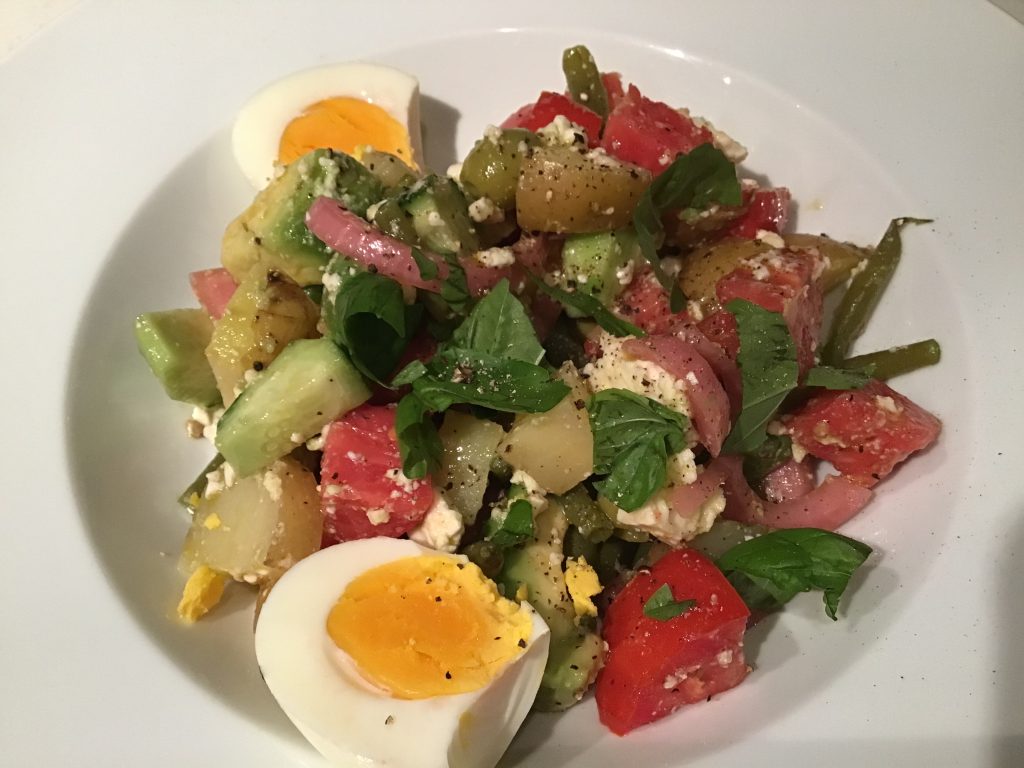 We eat outside and then stay out and watch a movie. Once the sun sets it starts to cool. Every evening massive flocks of rooks fly over us to roost for the night like clockwork at nine pm.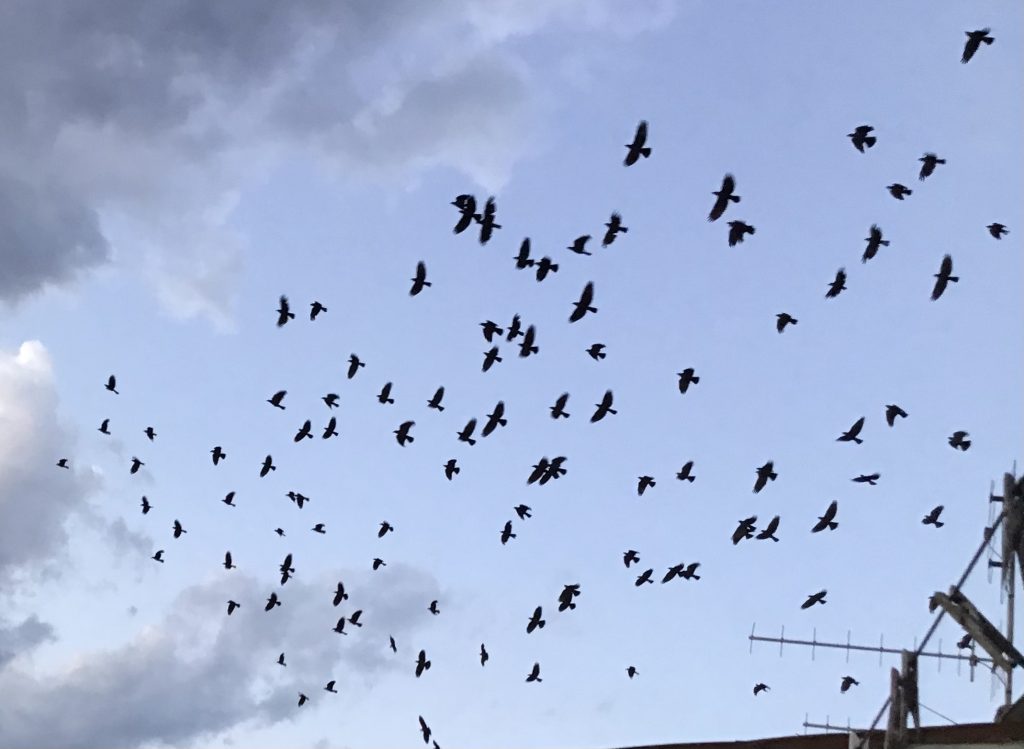 I hope everyone is staying cool. We have no plans for the upcoming weekend, other than the Saturday market. Ciao for now!