Tonight I decided to re-create the Ligurian pasta dish that I had while in Sestri Levante, as best I can. It is called Trofie al pesto, patate e fagiolini. It was very yummy, and very unusual. The only problem I have is I don't have the special pasta shape called Trofie. If I had thought of it I would have bought some while I was there. But I didn't 🙁. So I will have to improvise. Here is a picture I borrowed from https://lapenisoladelgusto.it So you can see what it should look like.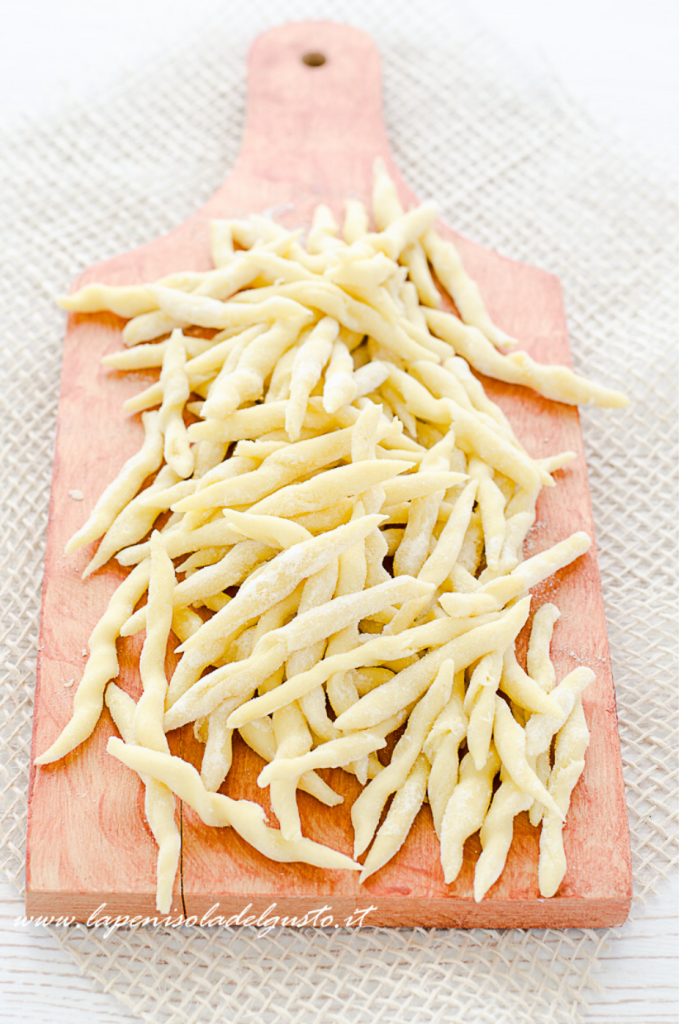 I looked through my pastas and picked penne since that's close in size. The Trofie has many crooks and nooks to hold the sauce, so it would have been better. All regions have their own special pasta shapes and it is hard to get them in other regions.

I had already made pesto from my first basil of the season and it was in the refrigerator. This simplifies the recipe. You can use your own, or a quality one from the store. Genoa is the birthplace of Pesto alla Genovese. They use this sauce liberally in their local dishes.

Other than Pesto the ingredients are simple. Pic of all the ingredients except the pasta.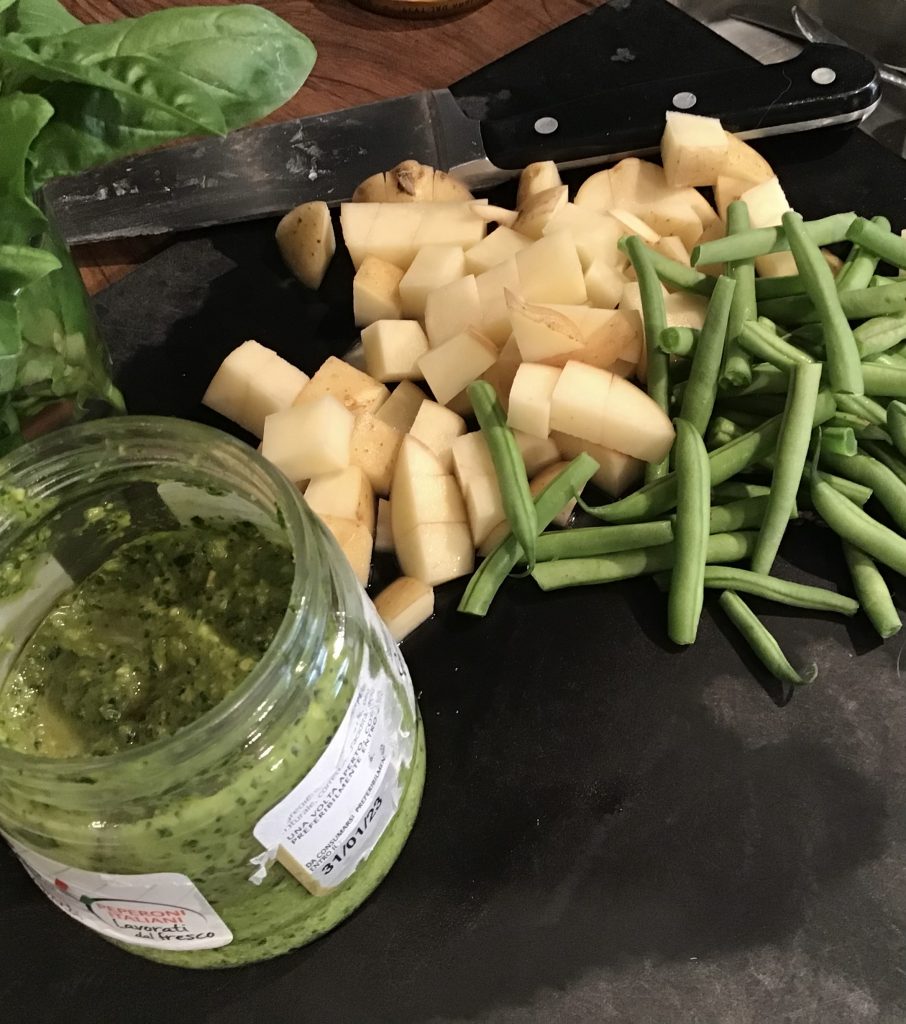 Here is the recipe:
TROFIE AL PESTO, PATATE E FAGIOLINI – serves 4
500 g trofie pasta (~1 pound)
300 g potatoes (~11 ounces)
100 g green beans (~4 ounces)
Pesto – I don't think you can use too much

Prepare the vegetables: peel, wash and cut the potatoes into small pieces and trim the beans.

Bring water to a boil in a fairly large pot, salt it and immerse the green beans. Let them boil for about two minutes before adding the potatoes with a drizzle of oil. After another two or three minutes, when the vegetables are al dente, add the trofie.

Let pasta and vegetables cook until pasta is al dente, then drain everything, keeping some cooking water aside. Dilute a couple heaping of spoonsful of the pesto with two or three spoons of the water and mix into pasta and vegetables. Having made his once I think you can't overdo the pesto and it should be quite soupy. Add more water, as needed, and stir to incorporate. Pour the trofie with the vegetables into a serving dish, season with more pesto and basil leaves (optional) and serve.