I looked outside this morning, as I do whenever there is a market. It was larger than usual and set up around the Christmas tree. I headed down around eleven, hoping it would be warmer. I'm here to say, it felt like Christmas. Very cold.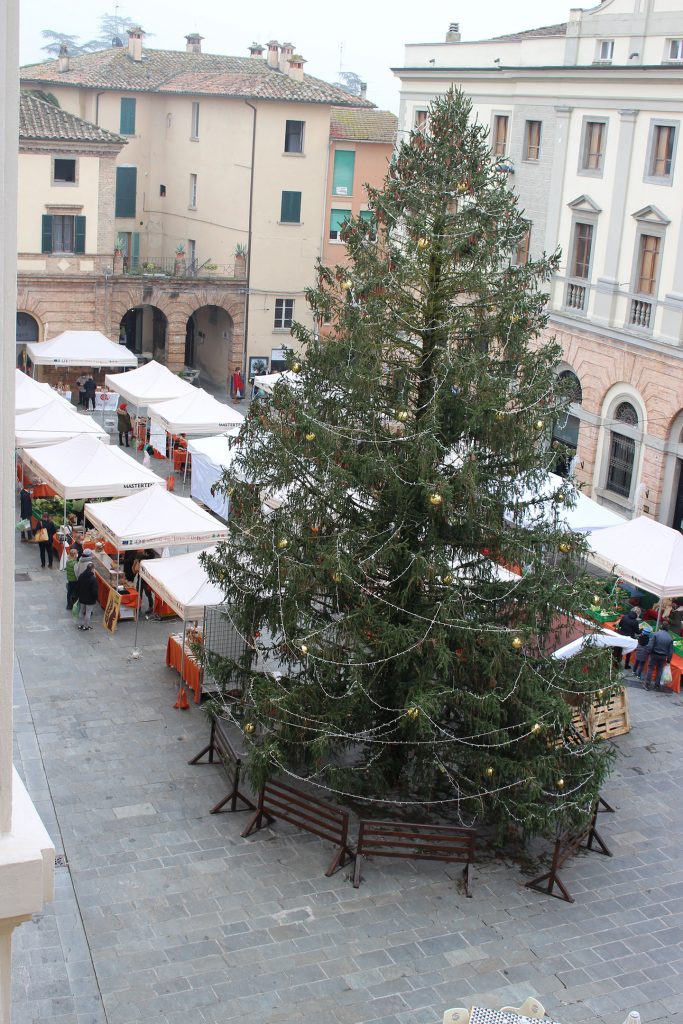 I like the feeling of excitement as we get closer to Christmas. There were several new booths. And there was a Slow Food tent. They show up from time to time. Often they have samples so I'm always checking them out. Today, no samples. They were taking orders for Christmas baskets. And they were selling the things individually that would go in the baskets. I bought two bags of dried legumes. One, Fagiolina del Lago Trasimeno. The other Roveja di Civita di Cascia. Both of these come from Umbria and the nearby Marche. Both are ancient beans. They also gave me recipes to try. I love that they are trying to save these old varieties.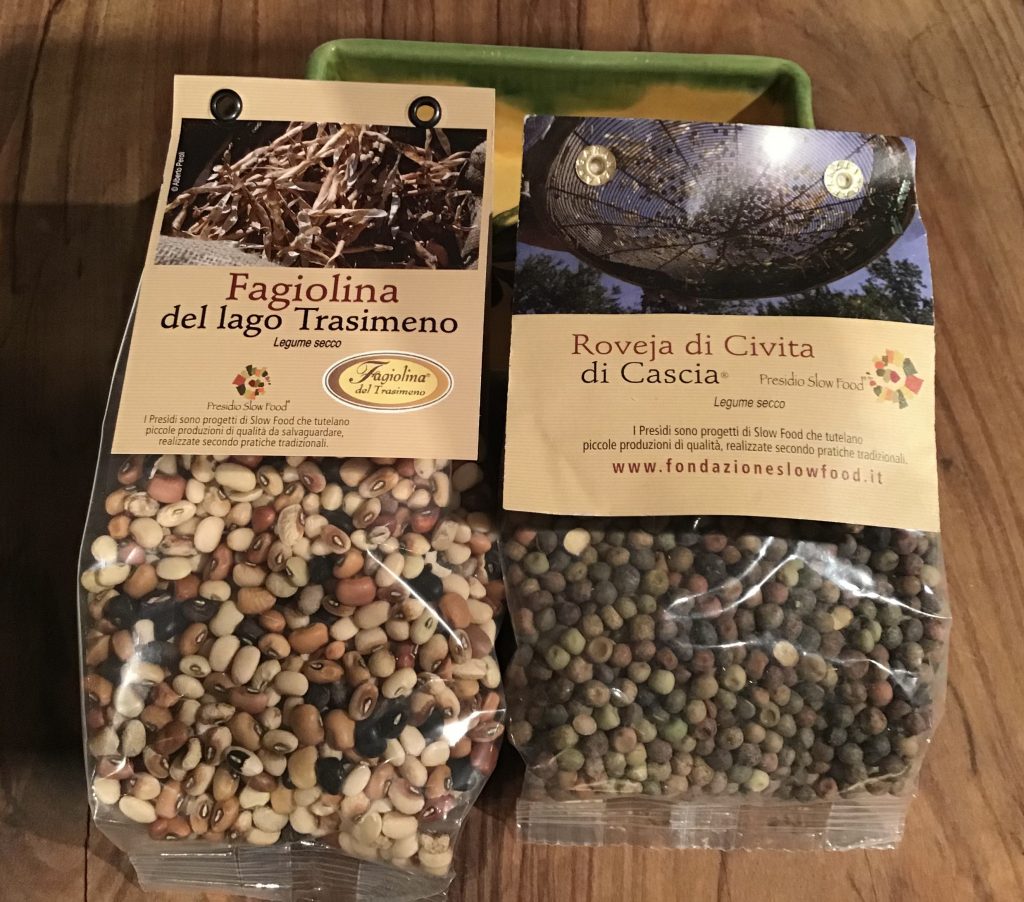 The Roveja is very difficult to cultivate and harvest. It grows at high altitudes in the Sibillini Mountains. To harvest them, you have to work bent down and it takes a long time. This has discouraged the cultivation of roveja and has helped to ensure that almost no one today knows this small pea.

The Fagiolina del Lago Trasimeno is also a very local product grown near the big lake in Umbria. It is unknown outside of the area. Once it was widespread around the lake but again, the cultivation and harvest is a long, tiring and still entirely manual — from sowing to harvesting to threshing. The maturation is gradual. The beans must be harvested every day for a couple of weeks. The plants are brought to the farmyard and dried, then beaten. Afterwards, using sieves, the beans are separated.
It is a bean with an oval and tiny shape and can be of various colors: from cream to black through salmon and all shades of brown, even mottled. When they are cooked, they are tender, buttery and tasty.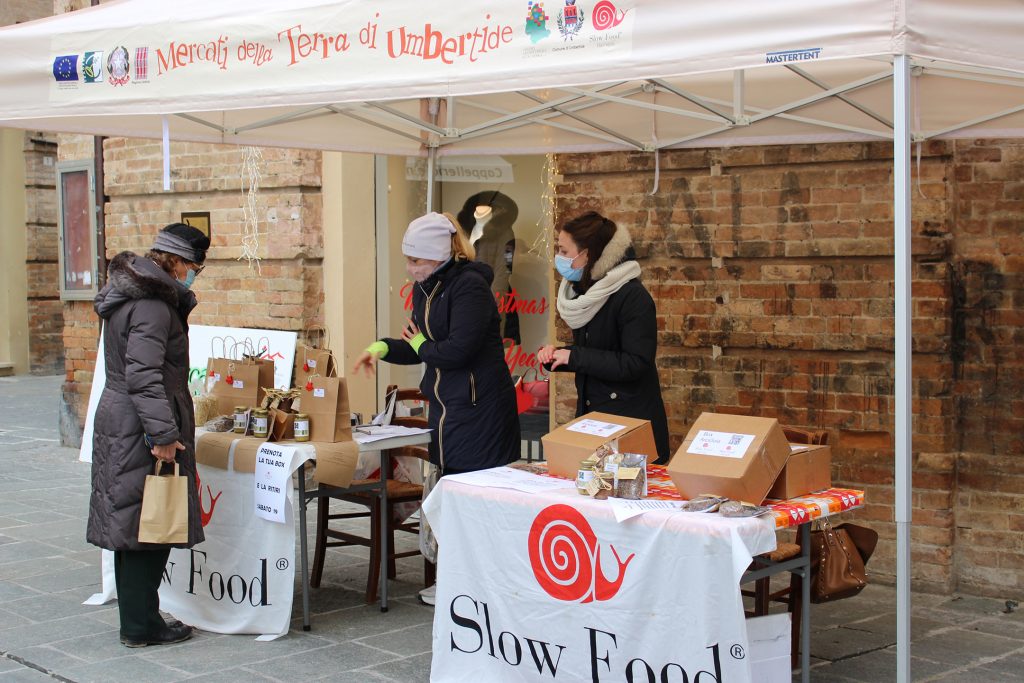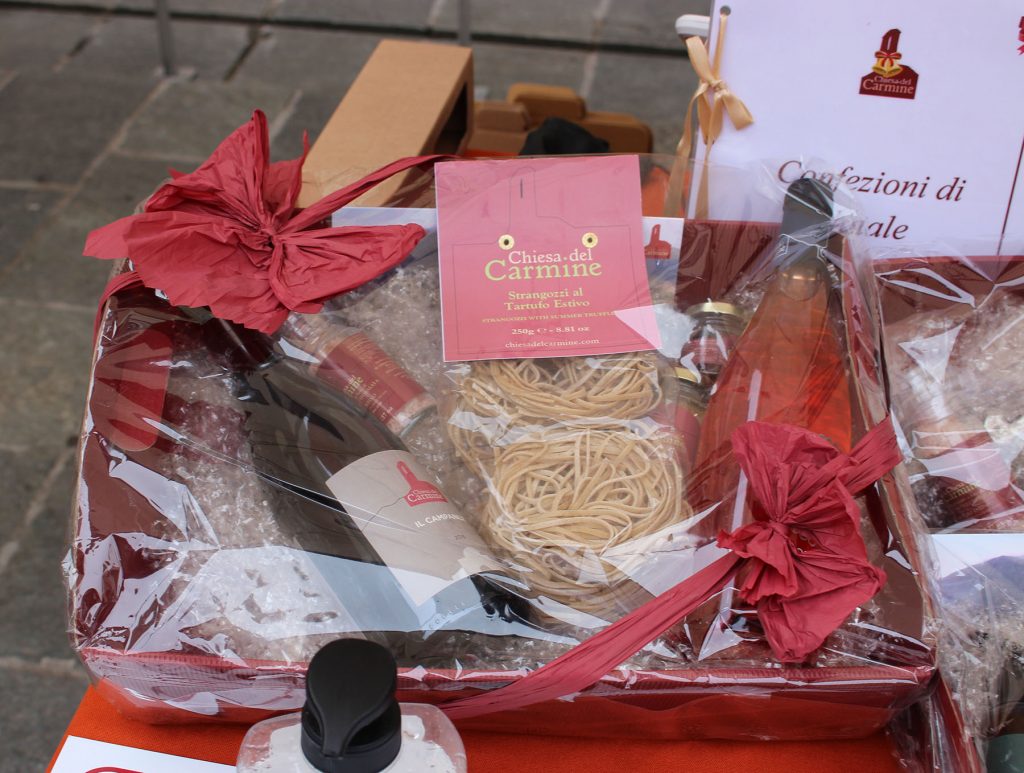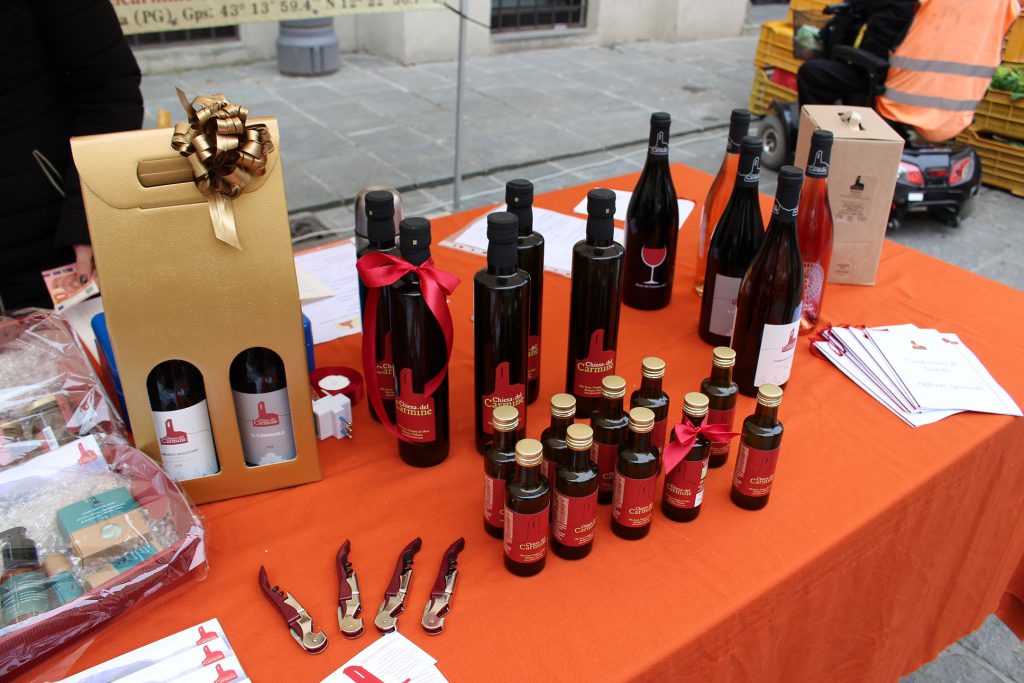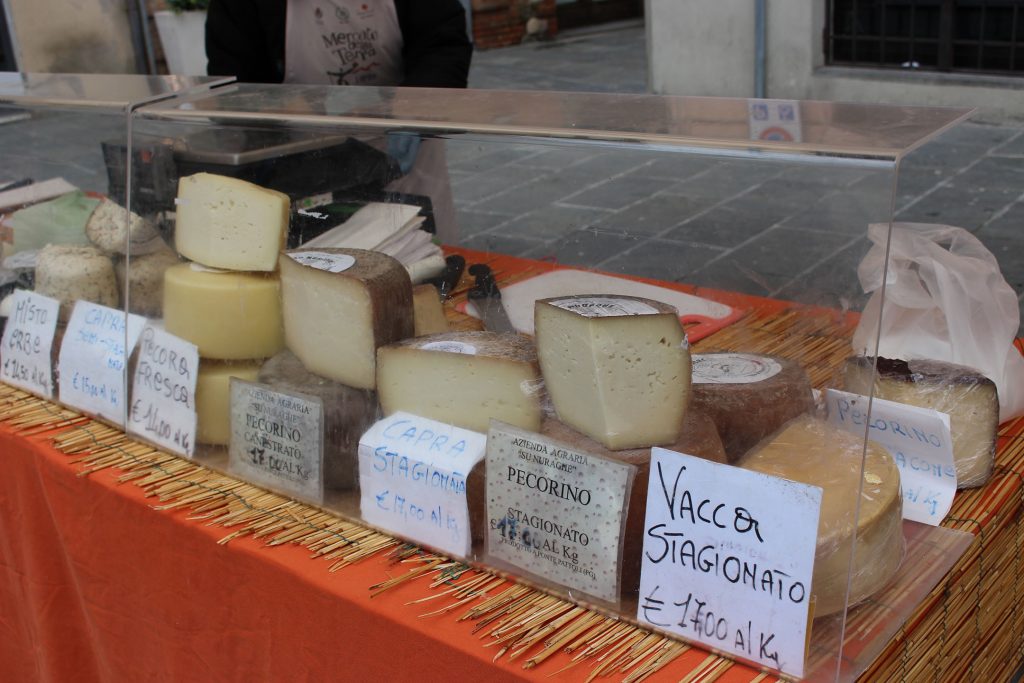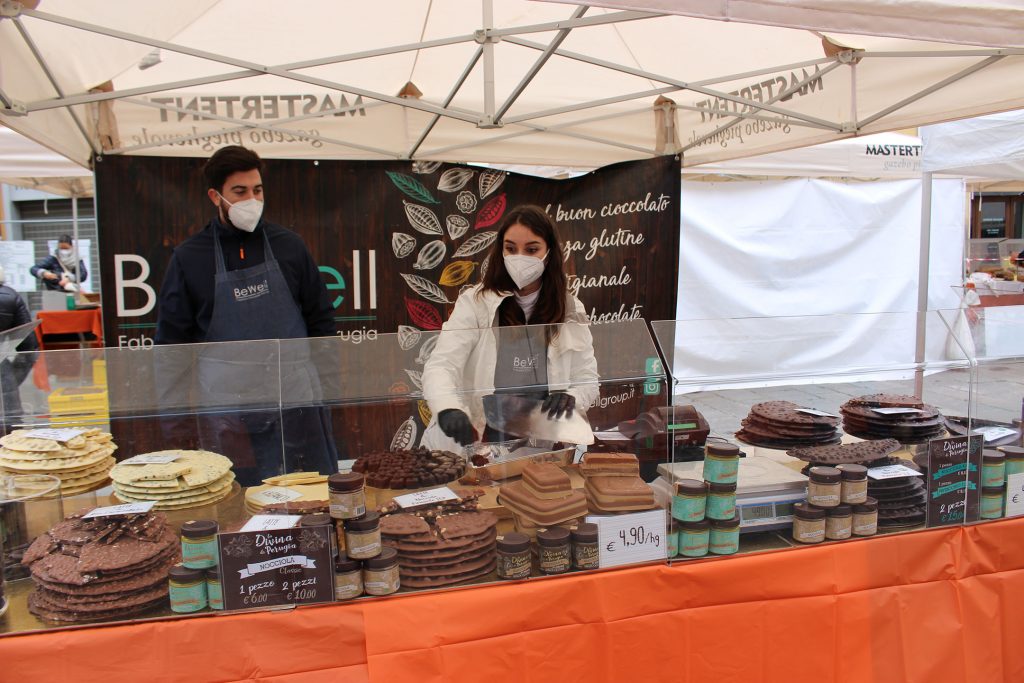 I dropped off a few things at the Libri per i Cani (Books for Dogs) shop. If I buy something that either doesn't fit me or isn't what I expected, I give it to the shop to sell. On the way back I liked this view down the passageway to the market and the Christmas tree.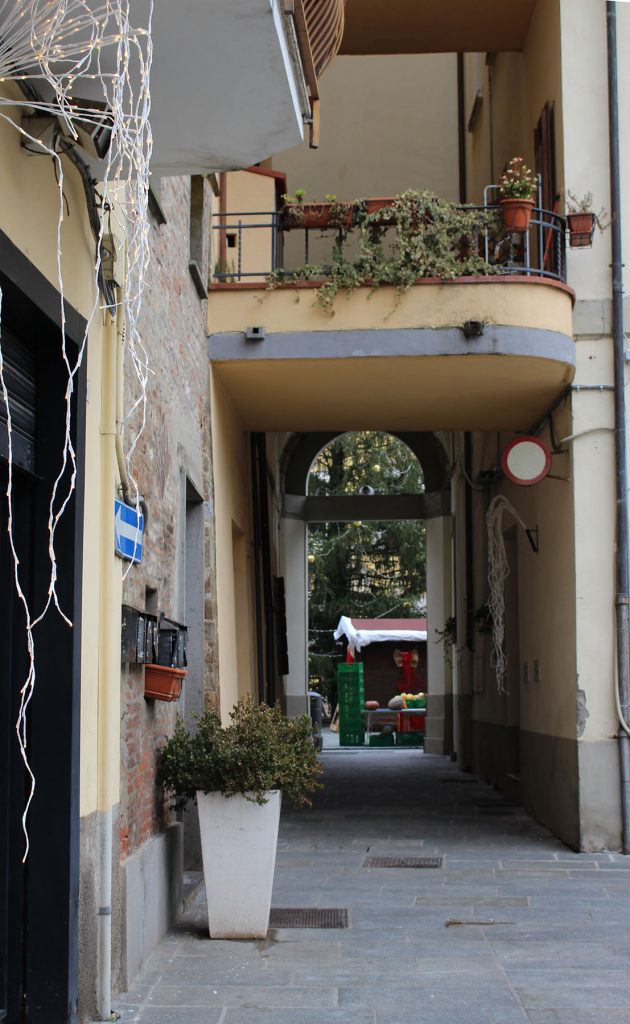 ~~~~~
I also finally got a break in the rainy weather. Enough to stack the wood in the rack.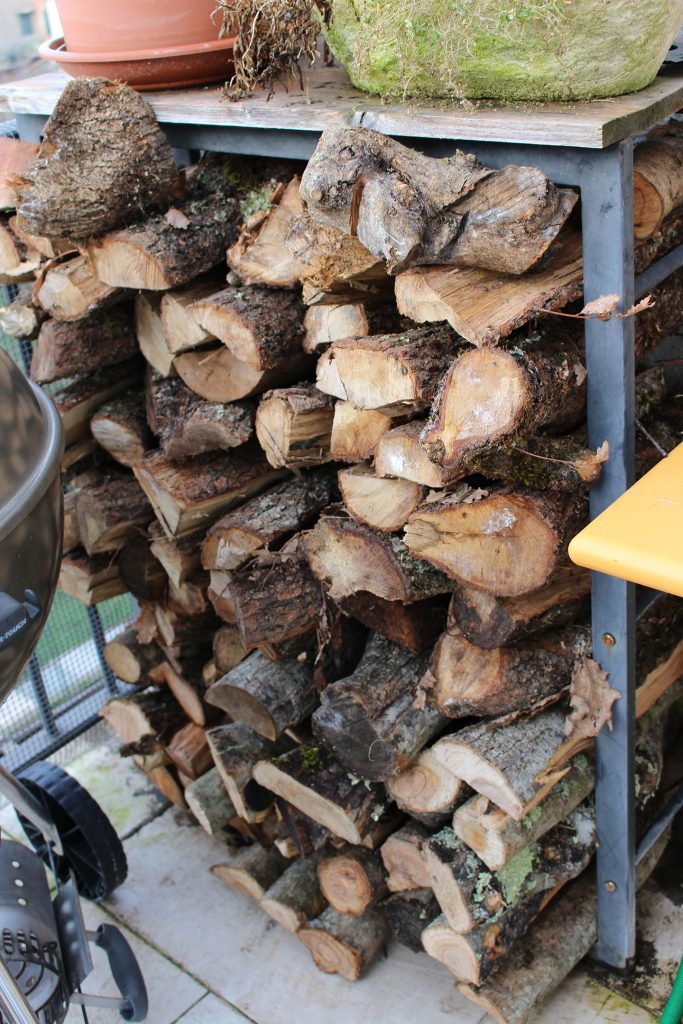 ~~~~~~~
Stay safe everyone!