I don't know if I mentioned my "pond" which I am building? I had an itty bitty pond back in our home in Virginia, here is a picture.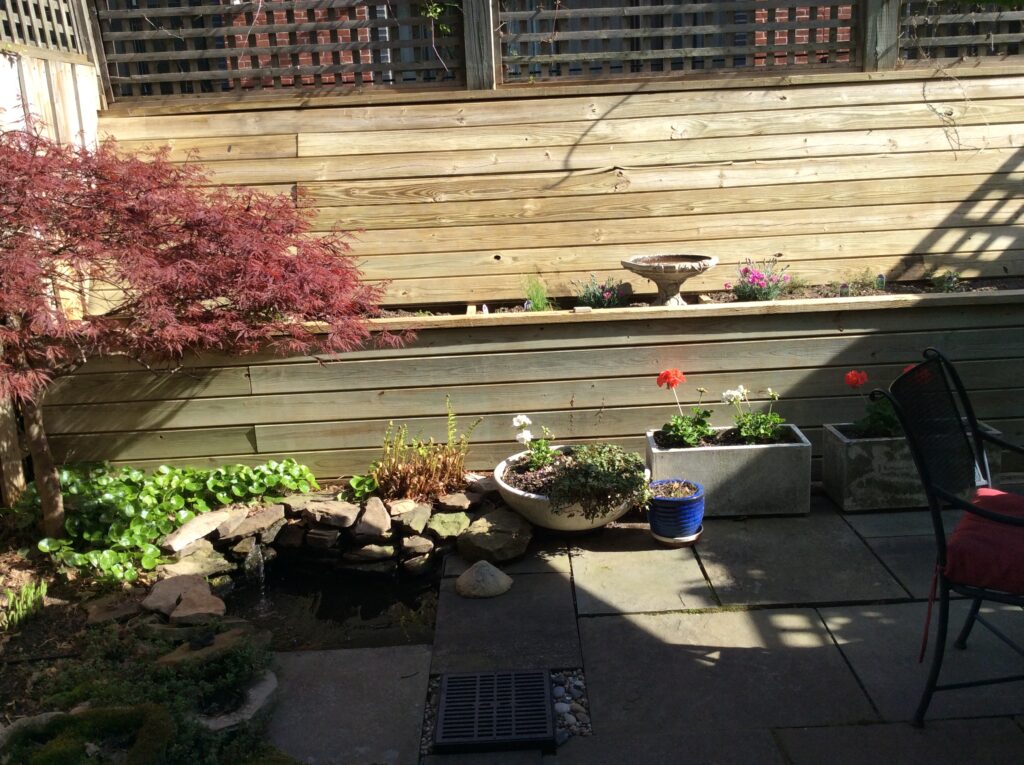 It is in shade but the itty bitty pond is just under the rocks and there is a trickle of water you can see in the sun.
So, I am going to try to recreate my small water feature here. I have already dug the hole and lined it and filled it with water. Now I need to do the prettifying of the outside edges with rocks. And then I have a pump for a small trickle of water over the rocks. So now you know my plan.
Today I went out for my first foray to find rocks. I had remembered a loose shale hillside on a road to friends of ours house so decided to go and find it. I did find it, and I found a good amount of rocks. Not enough for the project but a start.
This particular road is incredibly beautiful. But so many are here. This road runs through the mountains to our east between here and Gubbio. These mountains were the home of the partisani during WWII. The road runs right along the top of the ridge-line with views both ways. Never tire of it. Here are some pictures.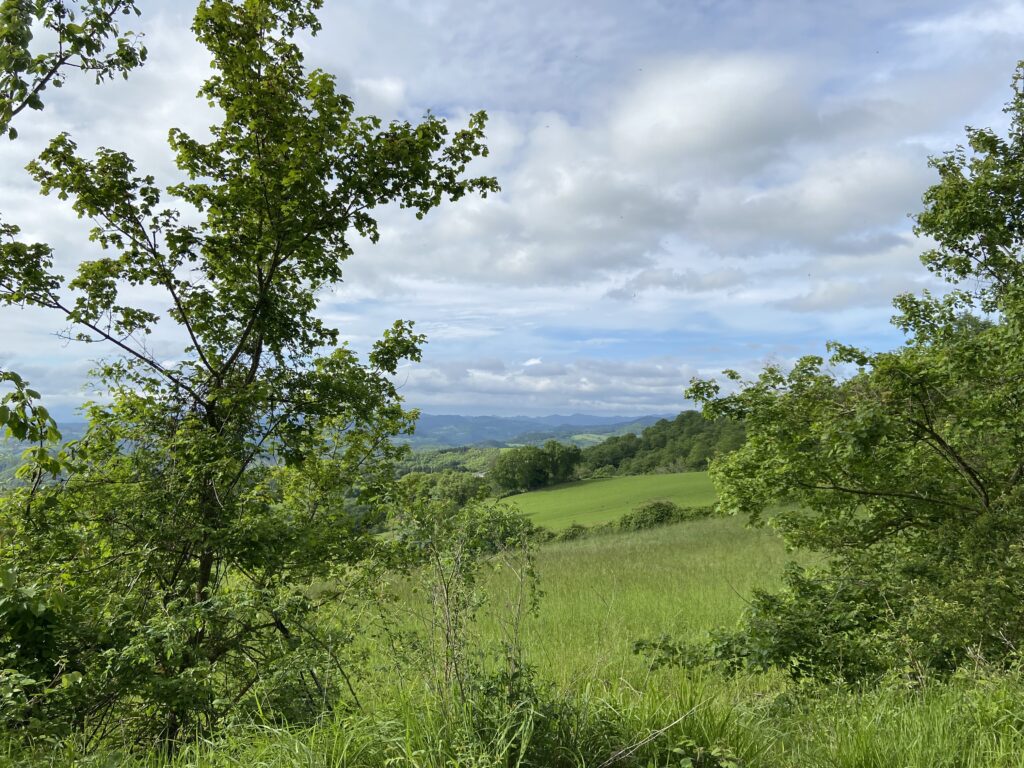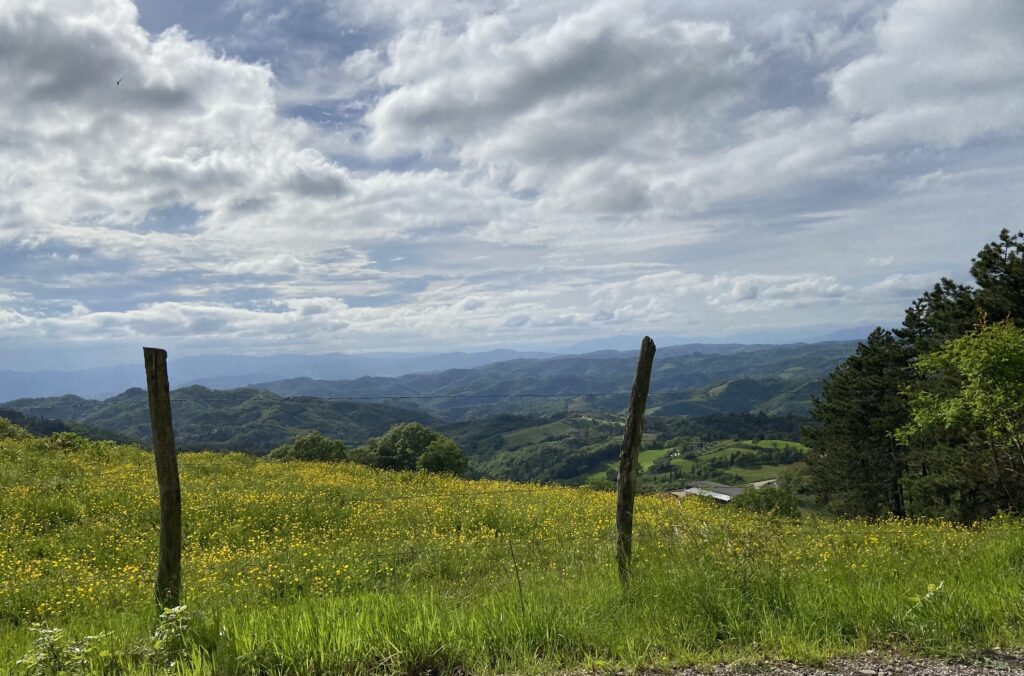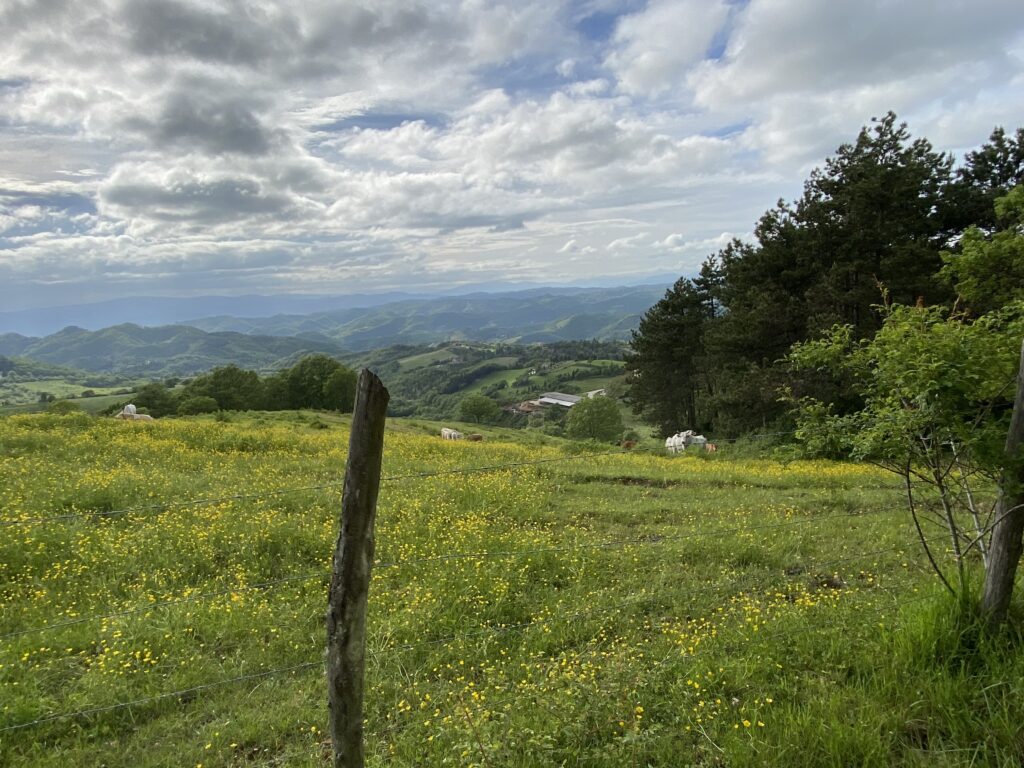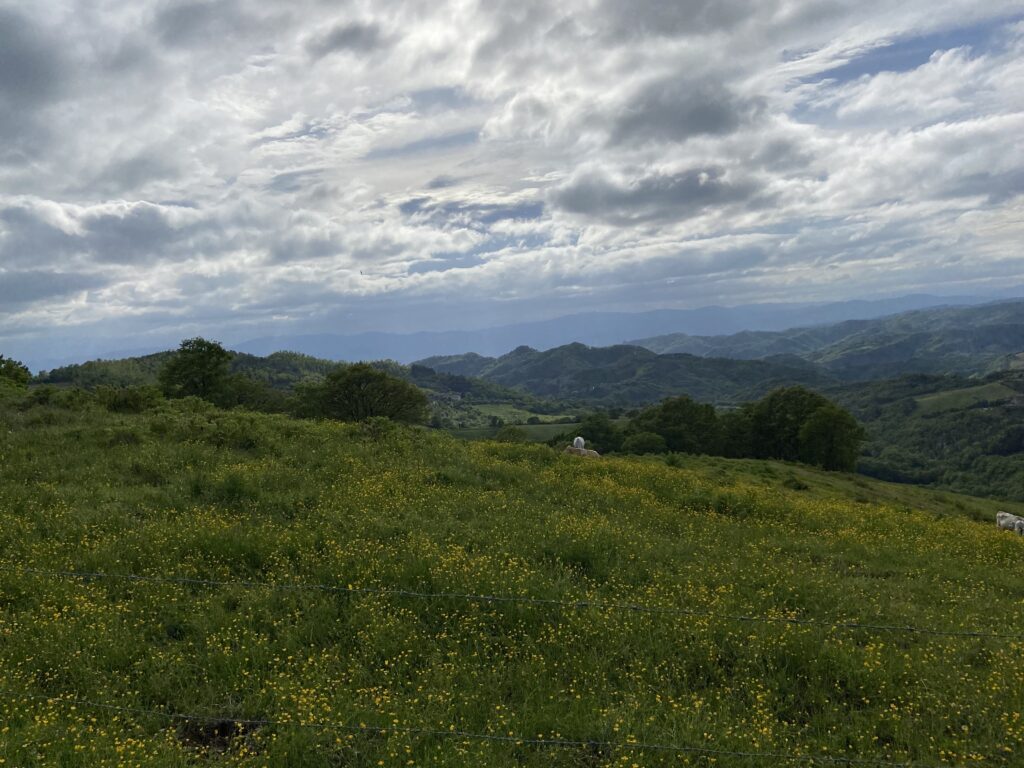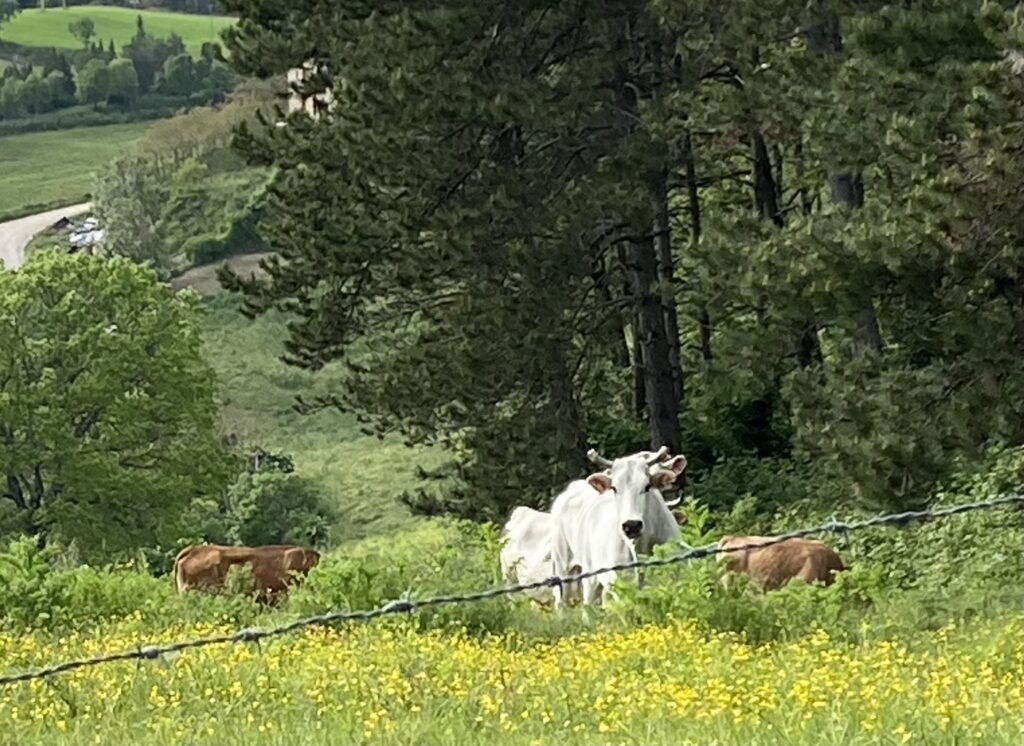 The last picture is of one of the beautiful Chianina cattle. A gentle, docile beast who was integrale to Italian life for centuries. For pulling the plow, for giving milk, for birthing calves, and for meat.
So back to the rock gathering, here is the shale hillside I remembered.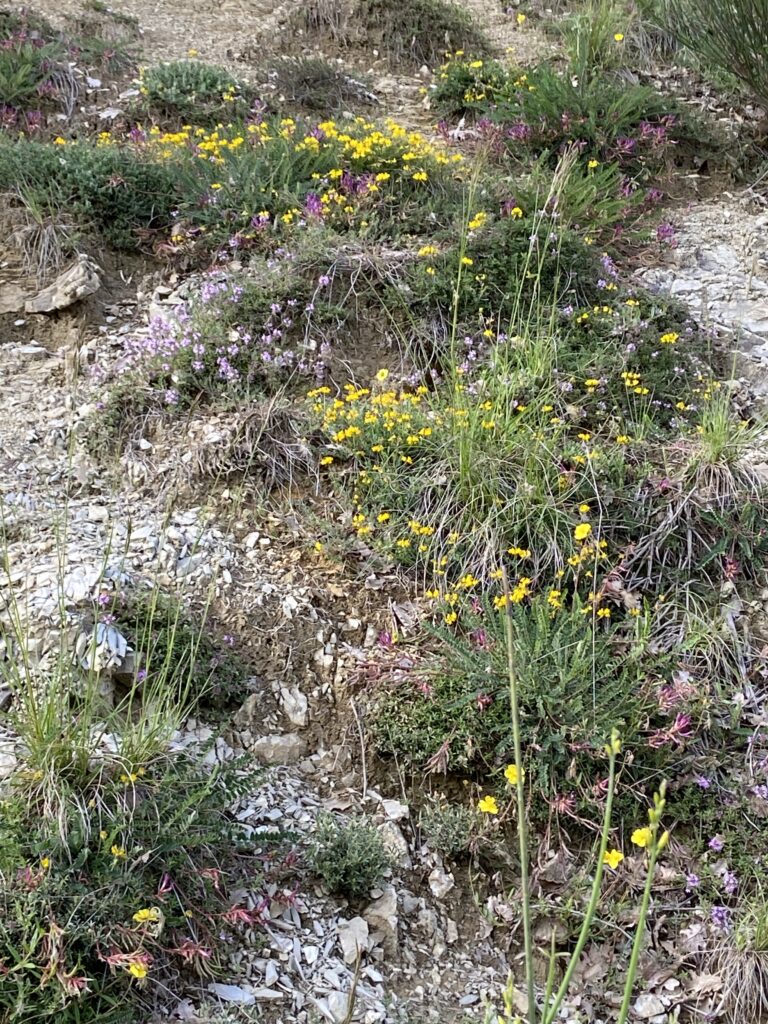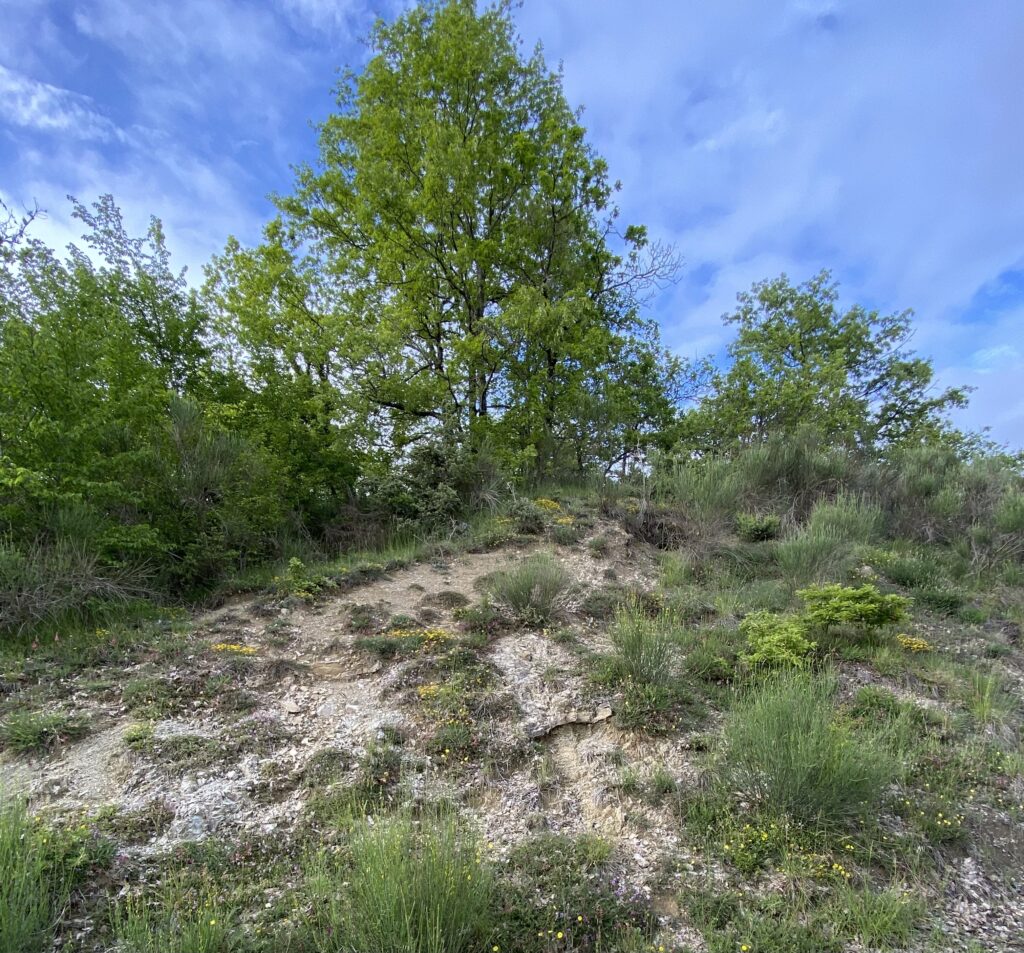 Here are some pictures of the wildflowers growing on the slope. So pretty!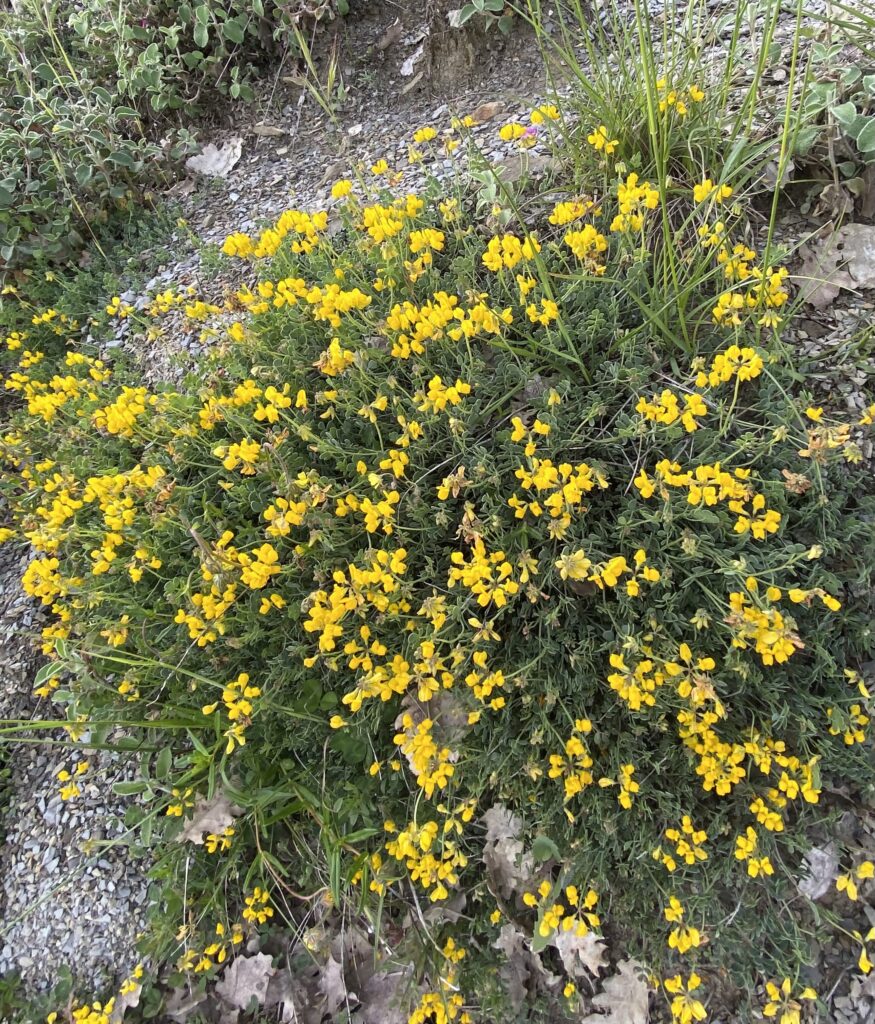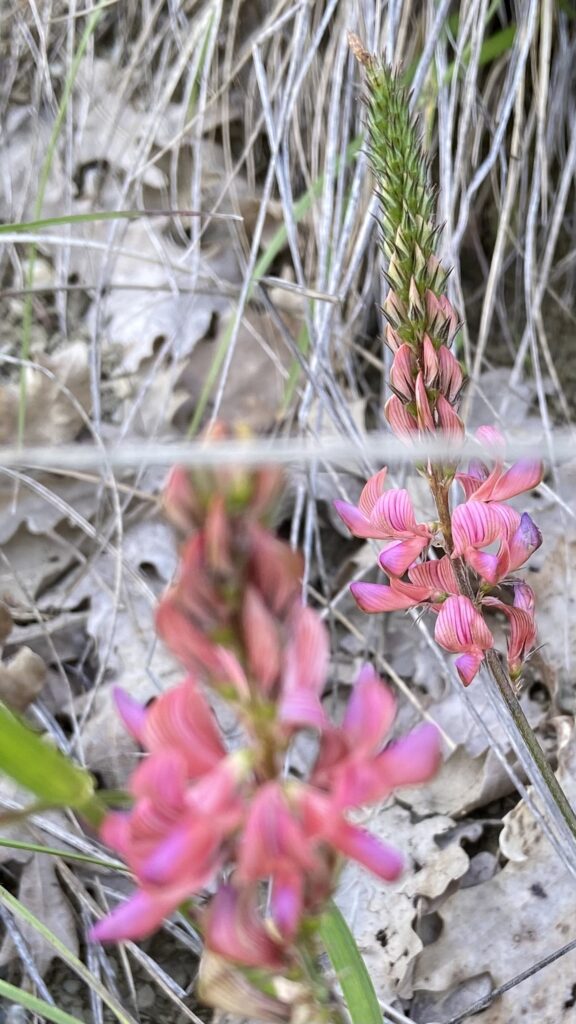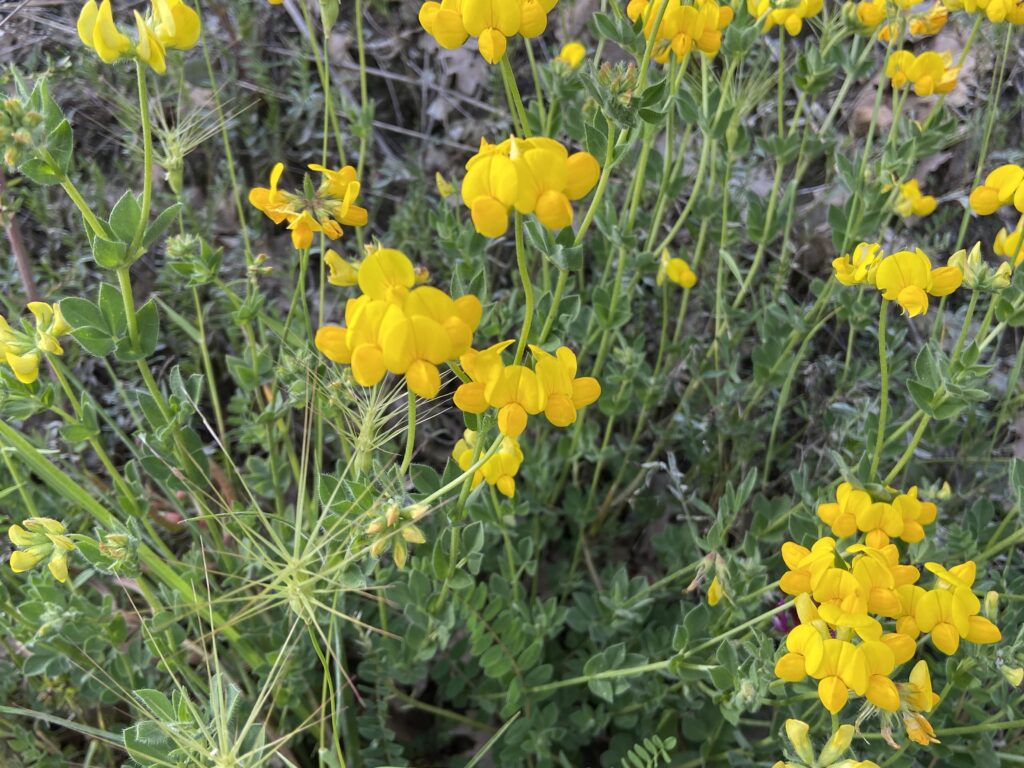 No pictures yet of my "pond". But stay tuned!