Our old friends sold their apartment in the Piazza to what are now our new friends. They are here for their first (short) stay. They are trying to equip the place with the necessities of living there. The furniture was part of the sale but much else must be bought.
We met them and we all went to lunch in Montone, our nearby hill town. We ate in Antica Osteria in the main square. Seems it may be under different ownership but we all enjoyed our lunch. They enjoyed visiting Montone, a town they had not yet seen. Here we are!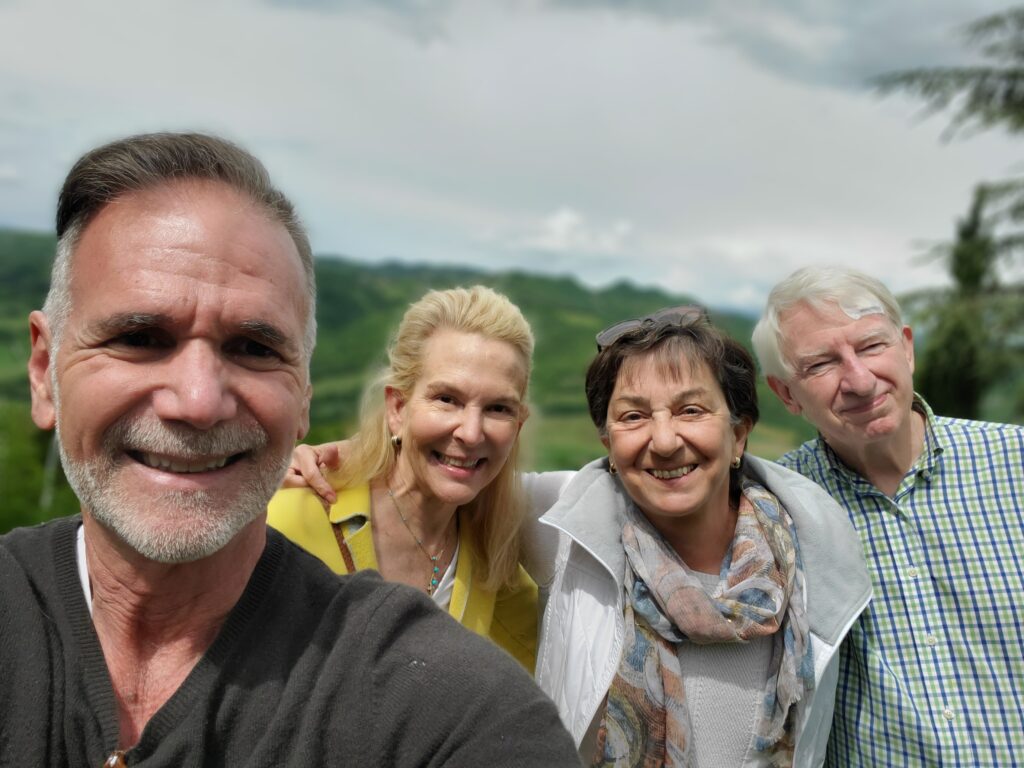 The view!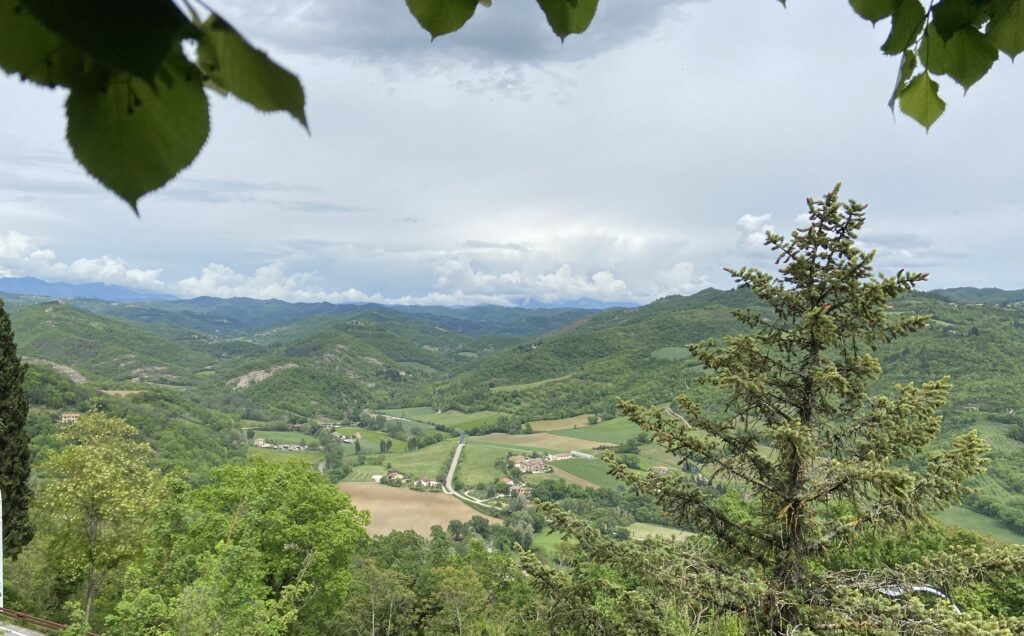 Today I finally finished unpacking the last boxes from the move. They were dishes I have no space for, and summer clothes which we didn't need so I didn't feel a big need to unpack! But I felt it was time.
~~~~~
We have a mourning dove nesting on our terrace. She doesn't seem to mind us being out and about. My only worry is that we have engaged a carpenter to replace some old wood on the big canopy over the terrace. I want to warn him away from her nest. He won't be here for a couple weeks but I don't think her eggs have hatched yet.
~~~~~~
Today we got our sofa for upstairs, inside. I think it makes the space look much more inviting and lived-in. Homey. Next a rug.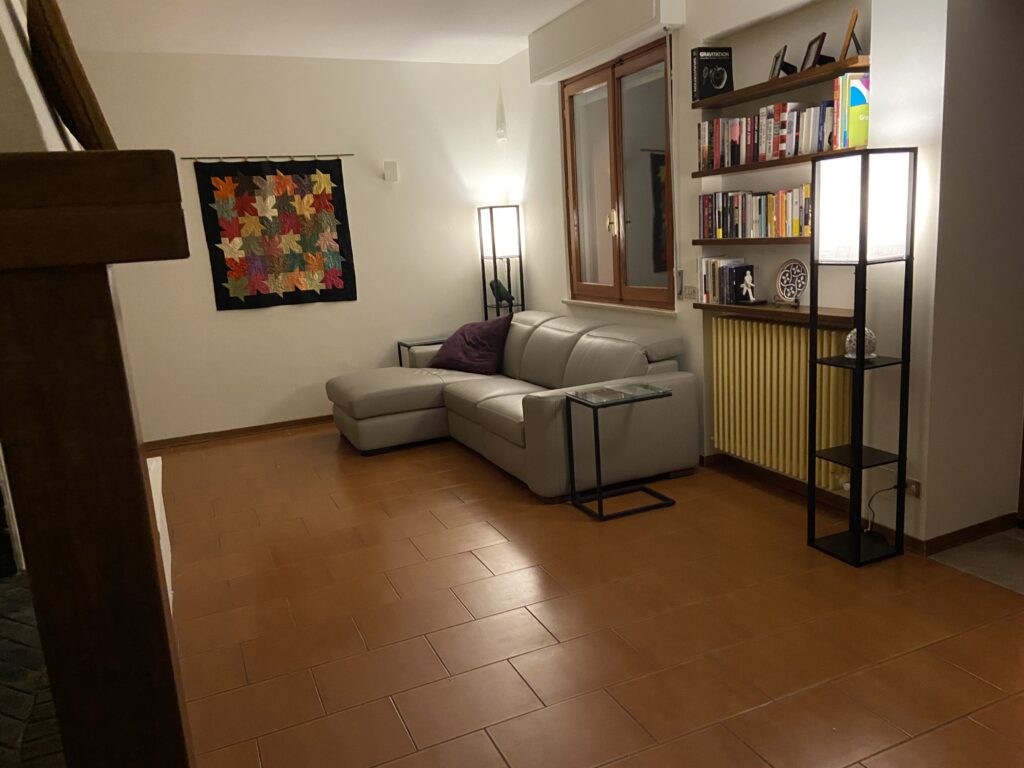 Finally, tonight we went out for pizza with our friends and their guests. We went to Degusto. Very near our house. And just next to the public swimming pool. They have an excellent crust. It looks dense but it is, in fact, light as air. Here are some drool worthy pictures. 🙂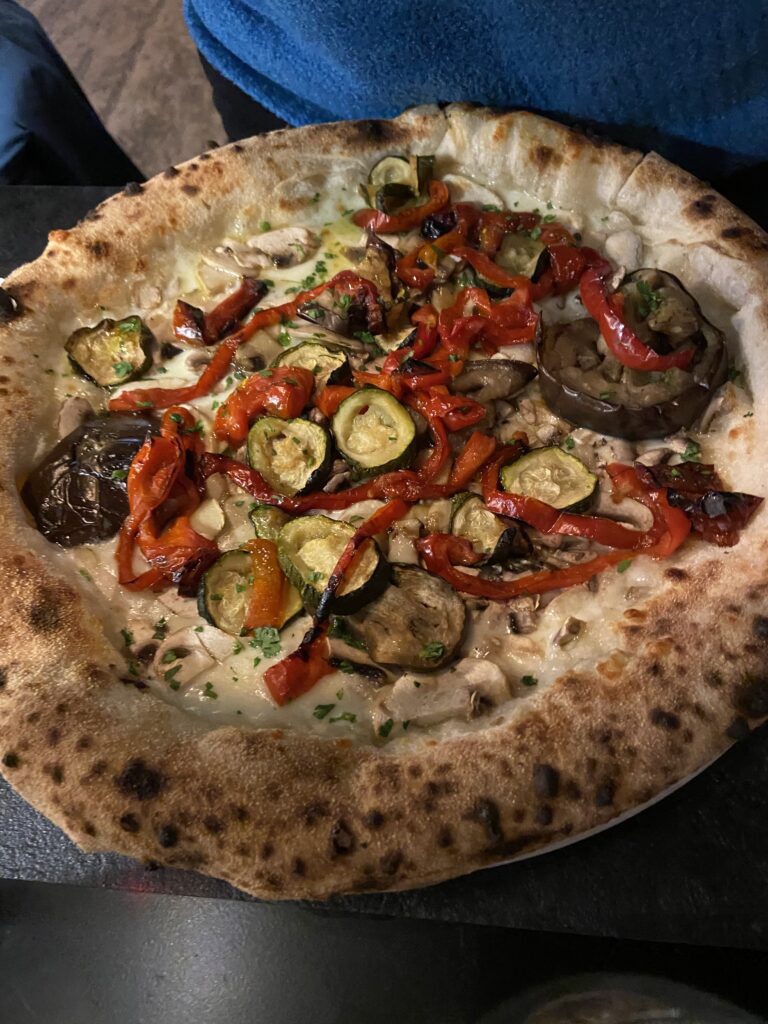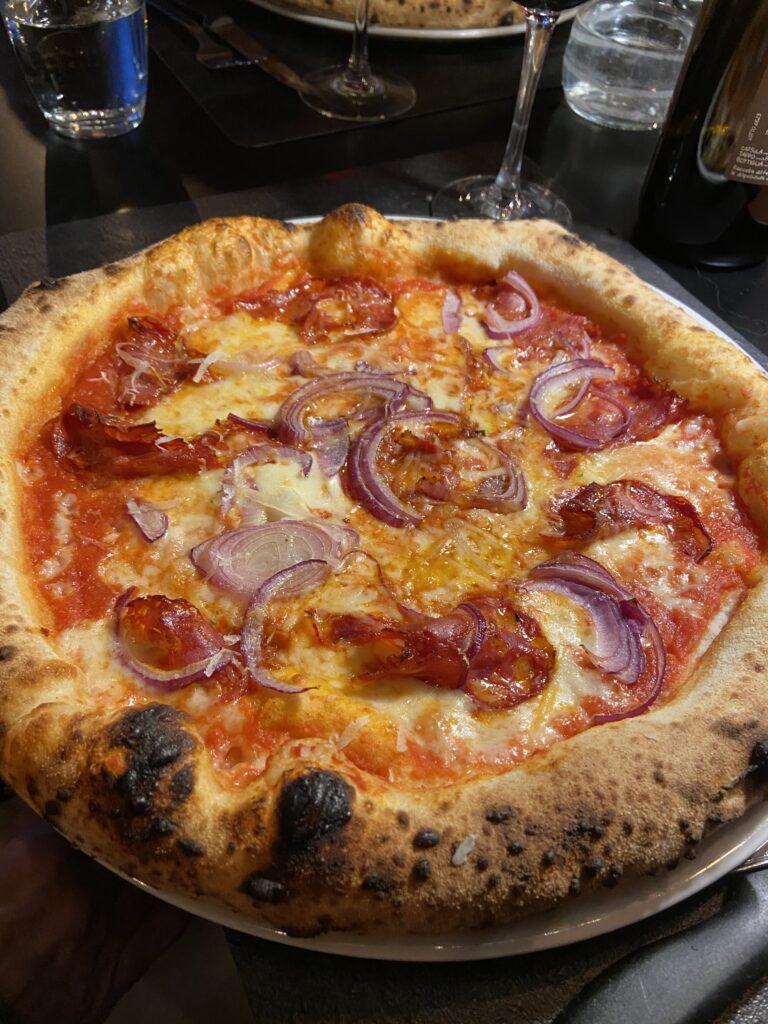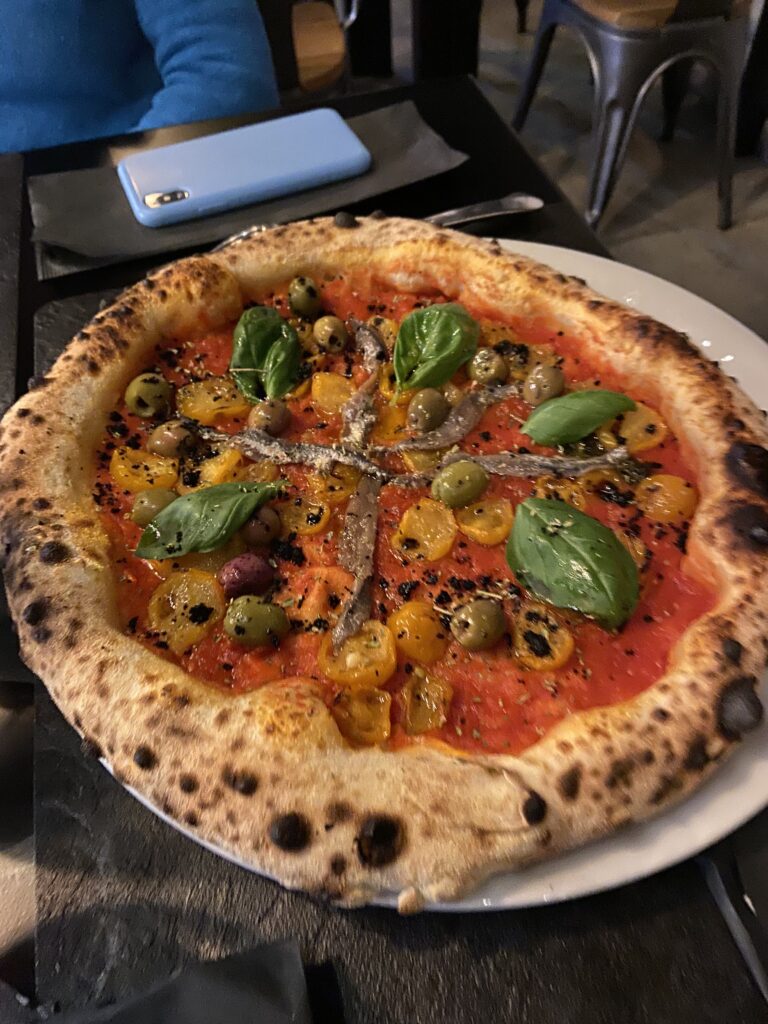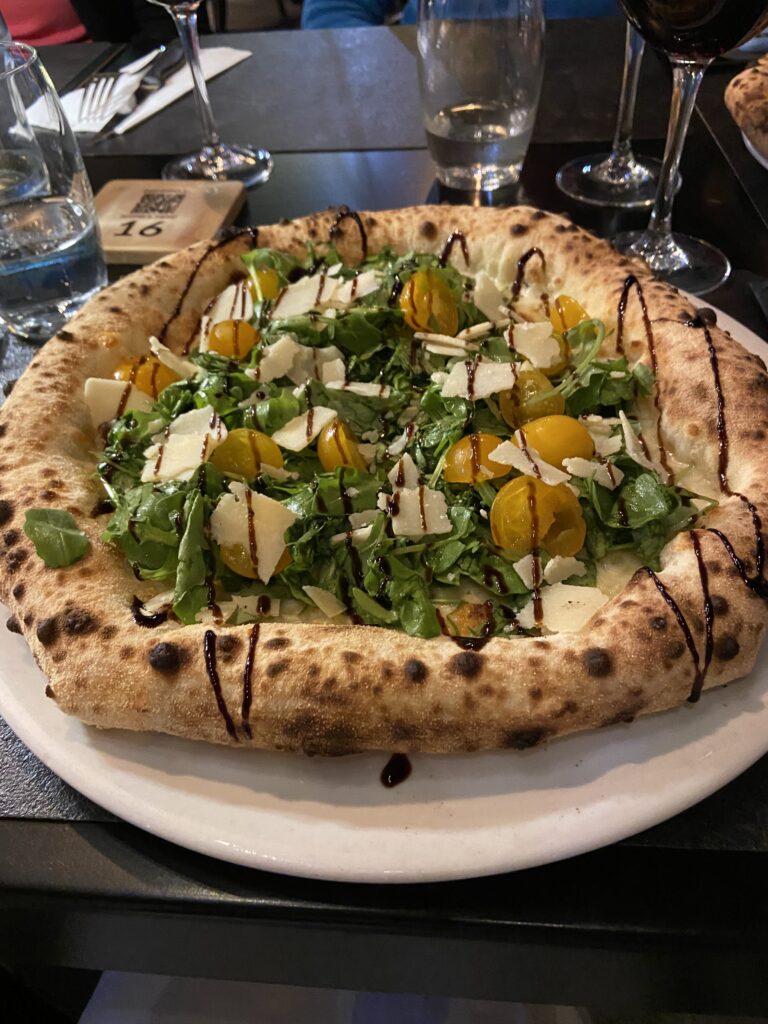 Mmmm mmmm good!