Our first Covid case in months has been announced by our Mayor. A man, who returned from travel in the north of Italy brought the Virus with him. He is being isolated and there is contact tracing so I'm hopeful this will be a one off. We will still stay vigilant.
~~~~~~~
This is Sunday. Beautiful and hot. Just like August should be. Yesterday I made summer soup. A mish-mash of a few recipes I read. It is delish and people have asked for the recipe so I've included in the recipe bar above.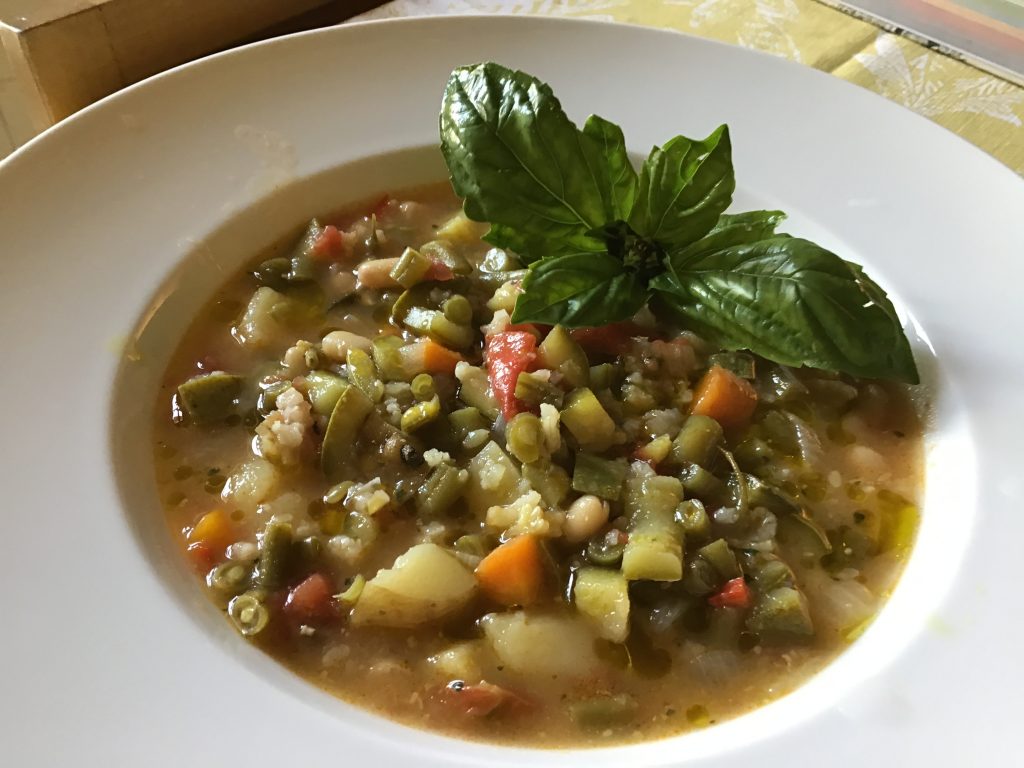 ~~~~~~
Today, we decided to visit Calagrana for Pranzo. It had been too long. What a big crowd they had! Yay for them. A few pictures. The view from their terrace is always beautiful.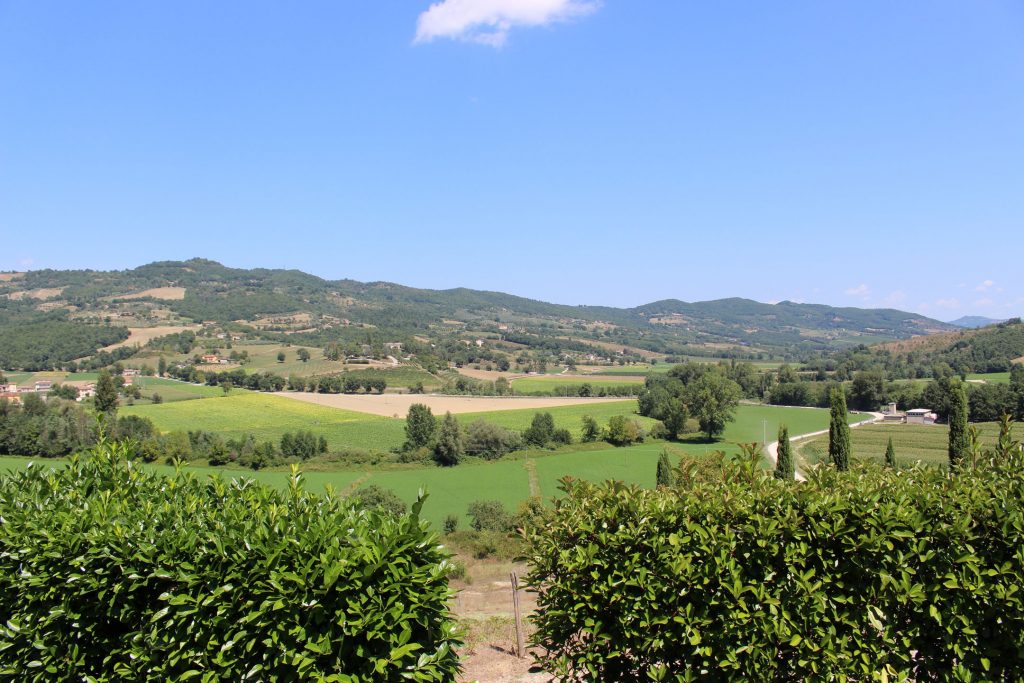 My lunch was excellent. My first course was amazing. Deconstructed gazpacho. But…I ate it before I thought to take a picture. Sorry. But I did take a picture of my next course. Seared tuna with a poached egg. Yum.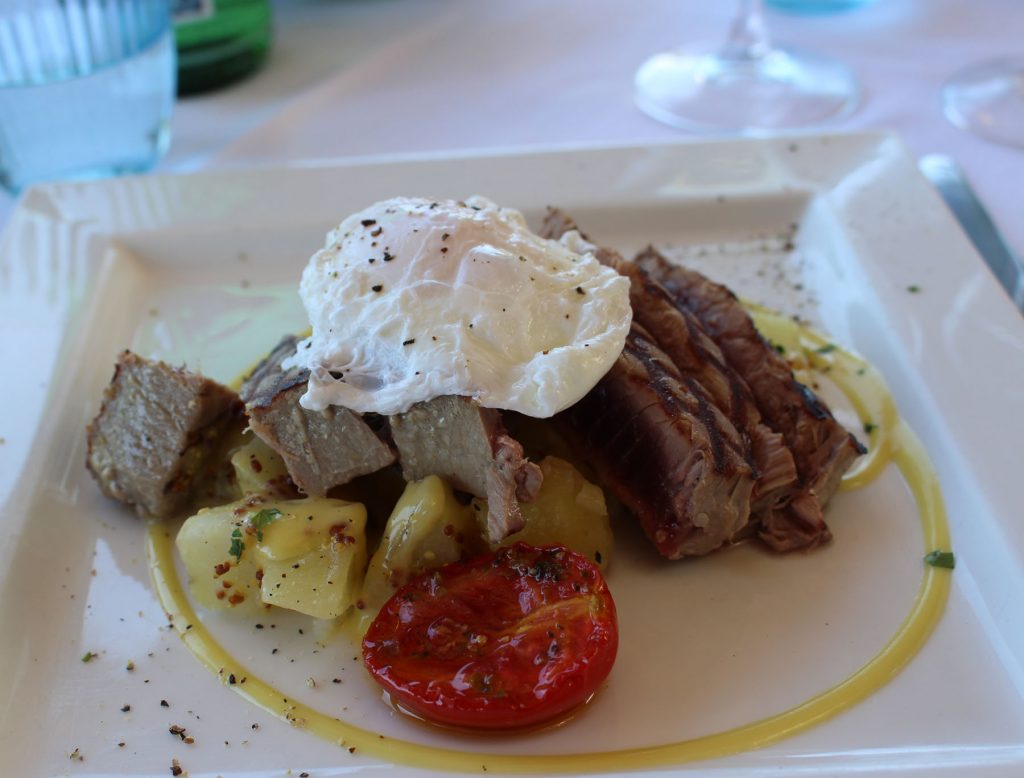 This next one is for my friend Jen who always loves anything fashion. These shoes, worn by the lady at the next table, and the purse to match, were amazing.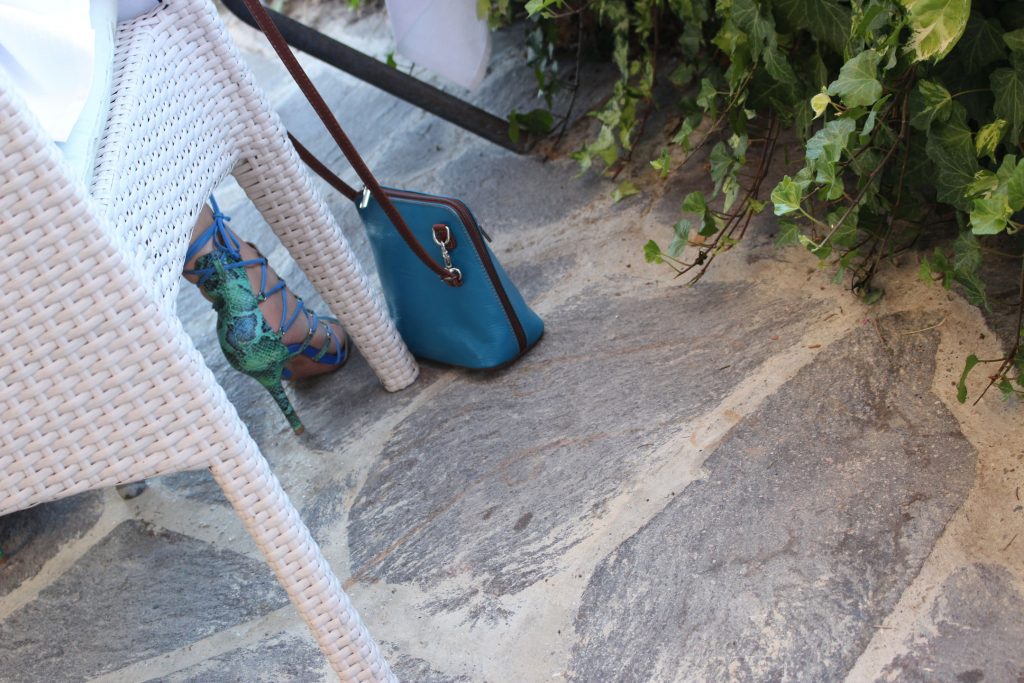 ~~~~~~~~
Last night we had the most amazing cloud formation. I suppose it was a thunder head. It towered maybe 50,000 feet into the sky. Love the sun coming over the top. Or maybe it is not coming over the top. 🤔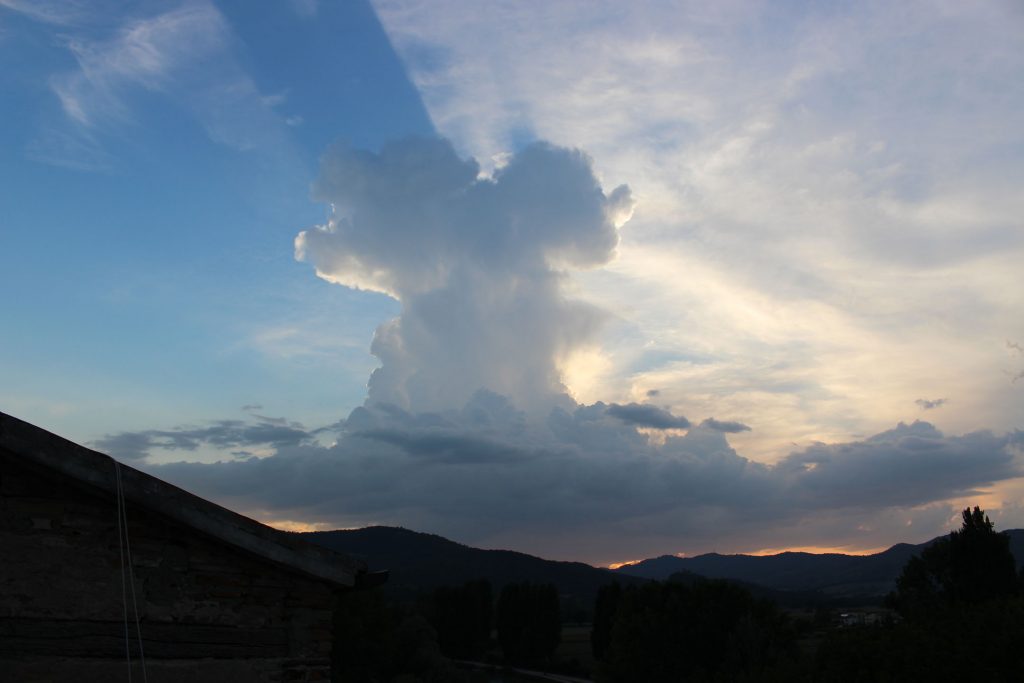 Stay safe everyone! 🌈 andrà tutto bene.