Yesterday, we dumped the last bag of pellets we had bought this winter into our stufa. We declared it officially Spring! We went through around 80 sacks this year at €5.50 each. We know the amount because this year we had most of them delivered and hired people to carry them up to our apartment. The pellet stove keeps our living and dining room nice and warm all winter… and it saves on gas.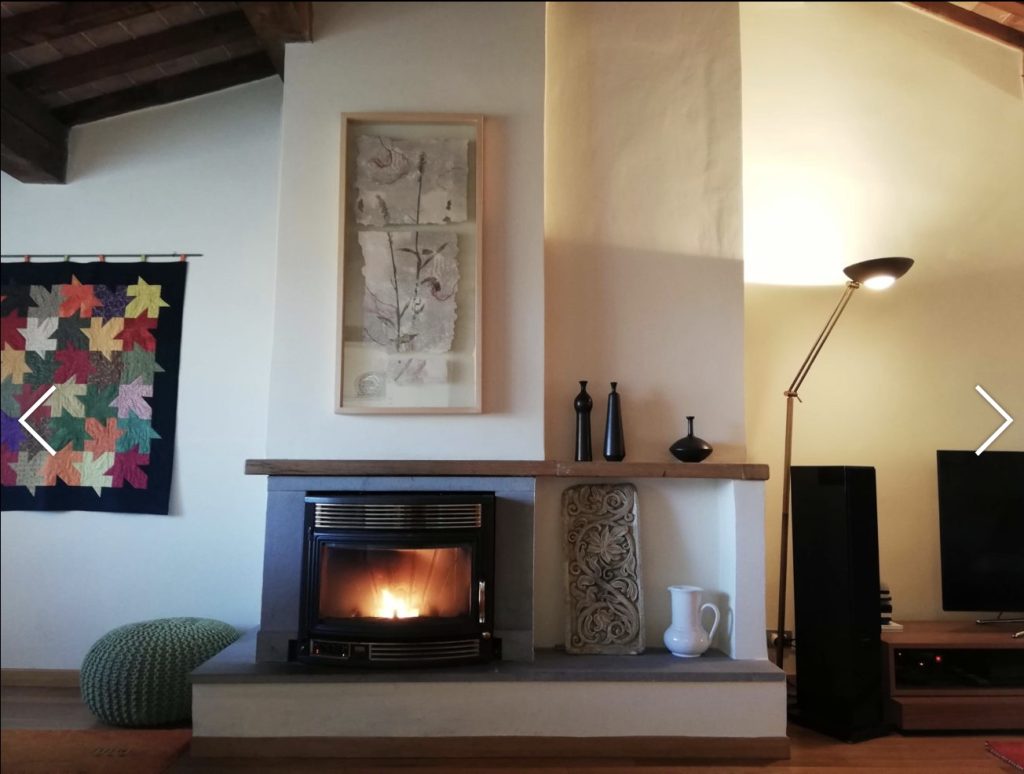 I bet most people don't know that the Italian government regulates when you can start and must end using your heat. Umbria is in Zone E. This zone is second to the longest allowed time (meaning we are second to the coldest region). We are allowed to have the heat on 14 hours a day from October 15 to April 15. They also regulate the temperature. The warmest you can set the thermostat is 20C or 68F. This explains why such a large proportion of the population use wood or pellets as a supplemental (or primary) way to heat.

Just this week Italy announced that this year they will also regulate, and limit, the use of air conditioning, but only in businesses and schools. Italy imports 95% of its gas, and 40% of that comes from Russia. Italy says we will stop importing any gas from Russia within 18 months. Applause! We have two air conditioning units but very rarely use them. Perhaps on the hottest days of August we use it for around three or four hours in the living room since it gets the full afternoon and evening sun. Otherwise, it cools off very quickly in the evening so the windows are open to the night breezes.
We took a nice drive over the weekend. Down through the mountains. I got this castle photo in the town where we ate lunch, Capodacqua.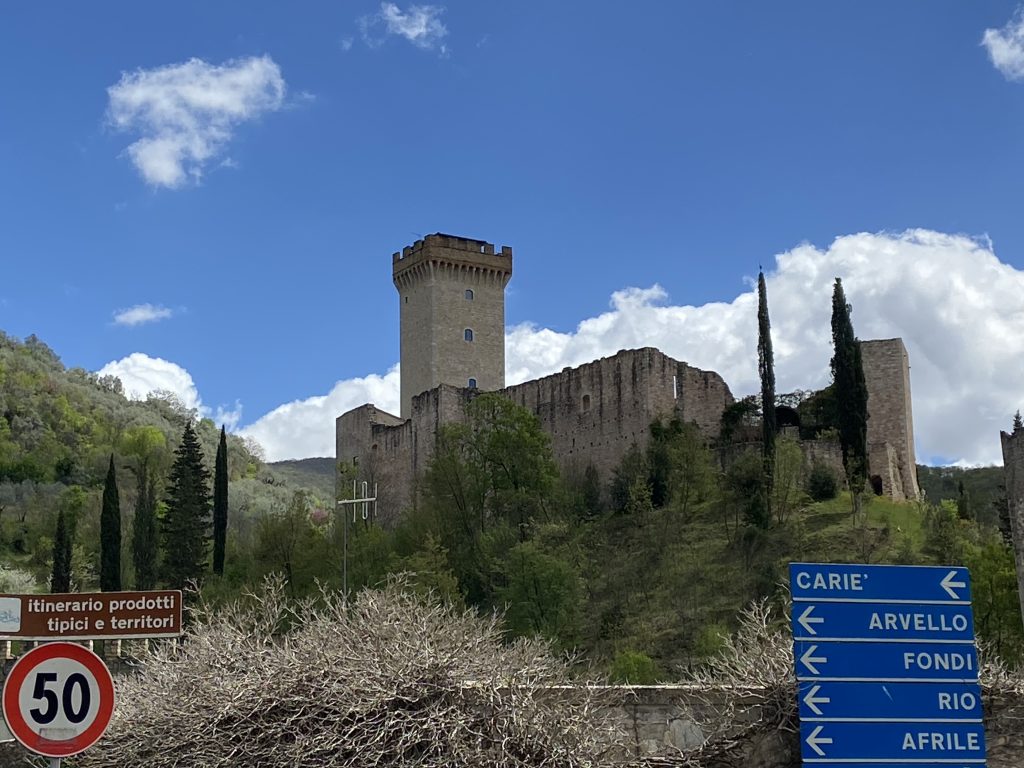 Yesterday was Liberation day, a big holiday here. 25 Aprile 1945, the end of WWII for the Italians. It's complicated! In Umbertide is is even more complicated because the very same day but one year earlier in 1944, the Allies dropped 2 bombs on Umbertide while trying to destroy the Tiber river bridge. Seventy-eight citizens were killed and an entire block of houses destroyed and never rebuilt. So it is a bittersweet day here. Anyway, all over Italy one hears the Bella Ciao! song. Here is a still of of our marching band and all the citizens entering the Piazza. Photo borrowed from a video my neighbor Christie got.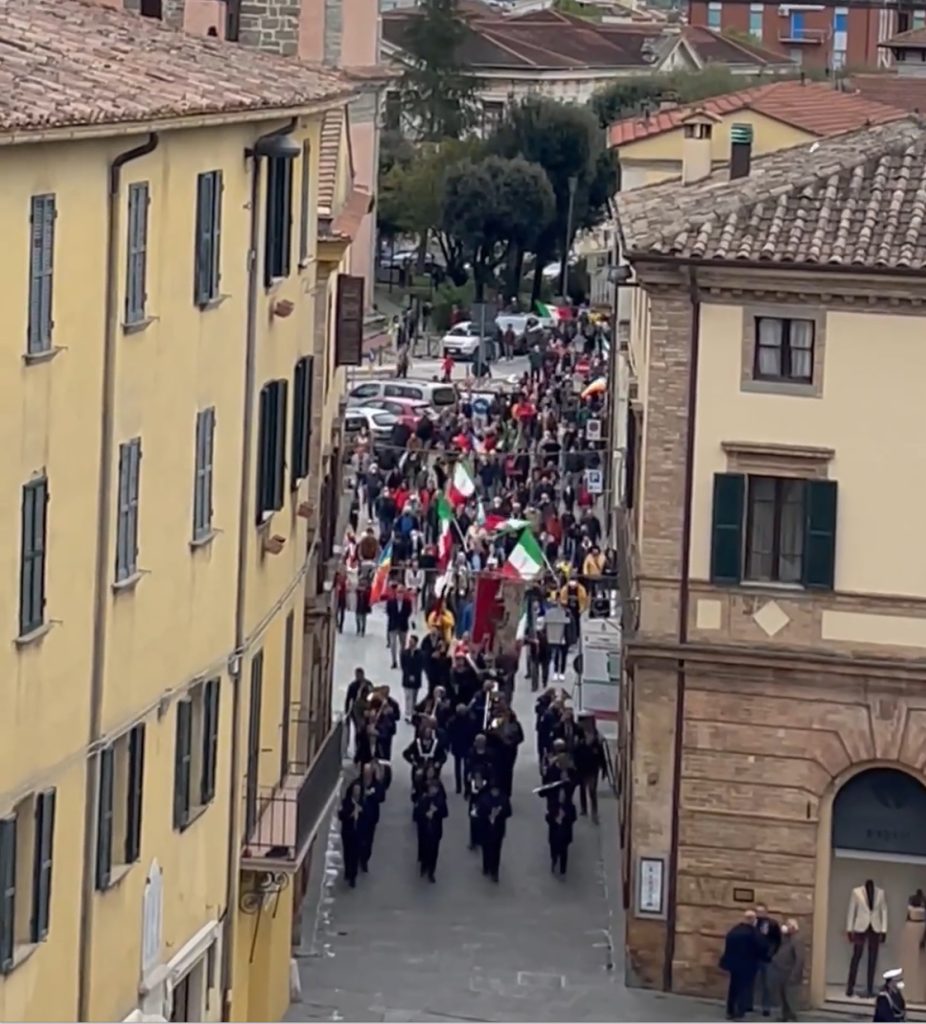 Bella Ciao! By a local group – Nuova Brigata Pretolana. A rousing rendition!